Finding the right mattress isn't easy when you haven't had a chance to sleep on it. While most bed-in-a-box mattresses come with a sleep trial, you don't have the time to try out the neverending selection of online mattresses.
Well, we do. For years, we've been receiving mattresses, trying them out personally, and giving you the information you need to find the best mattress for you, the first time.
There is no one mattress for everyone. People have different body types and sleep in different positions. They have specific needs and preferences. That's why our team gives the most objective criticism, so you can find the mattress that will give you a nice, deep sleep.
Have an idea of what kind of mattress you usually like? You can use our 'Jump To" list below for our popular categories.  
Overall Top Mattress Picks
In our years of reviewing mattresses, we've come across a few that are just great mattresses. In the list below, you will find our top mattresses. They're comfortable, they're durable, and they could be just the mattress for you.
Have a question about a brand now listed here?  Leave a comment or email us, and we'll help make your decision process an easy one.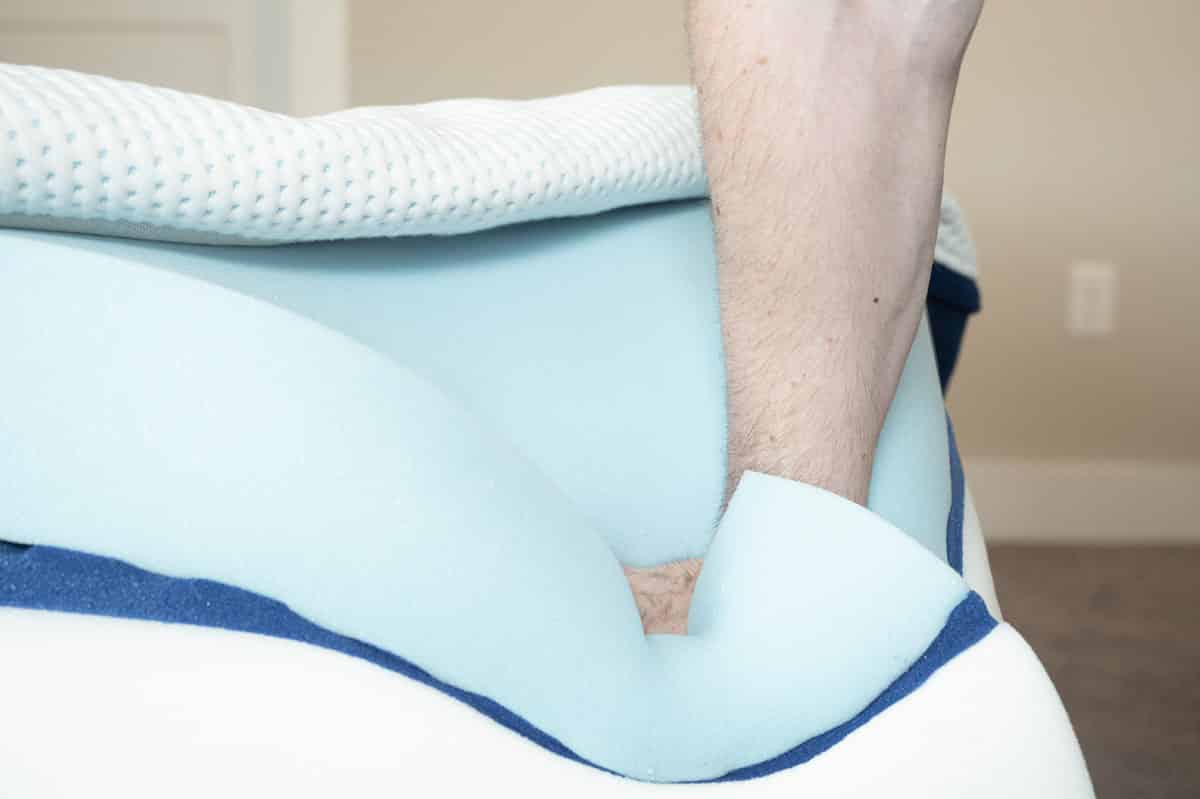 Amerisleep
Amerisleep doesn't believe there is one best mattress for everyone, so they have created a line of 5 mattresses built for different types of sleepers and with different firmness levels

Each model does an excellent job with breathability / not sleeping hot.

The mattresses have a nice memory foam feel without the feeling of getting stuck in the mattress

The mattresses are a truly great value
View Amerisleep's Mattress Options Here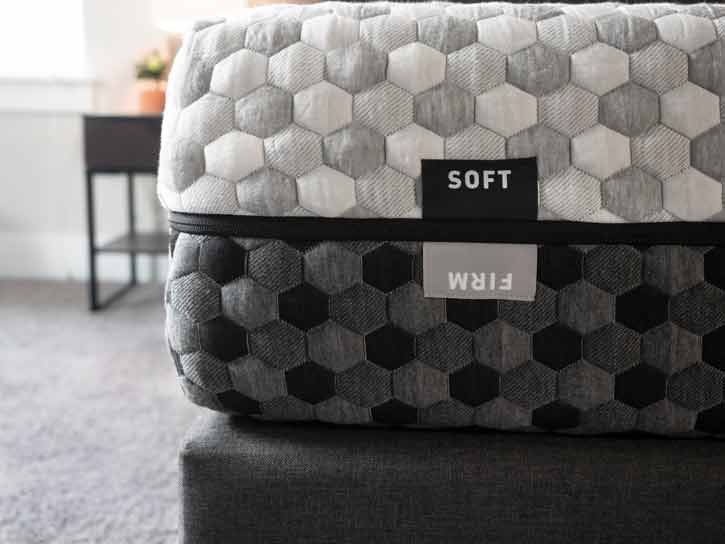 Layla
The Layla mattress is one of the most comfortable mattresses on the market and a team favorite

This mattress is made with copper-infused memory foam, which can potentially provide certain health benefits

Because the mattress is flippable, you have two firmness levels in one mattress

The mattress is especially good at relieving pressure, making it an excellent choice for side sleepers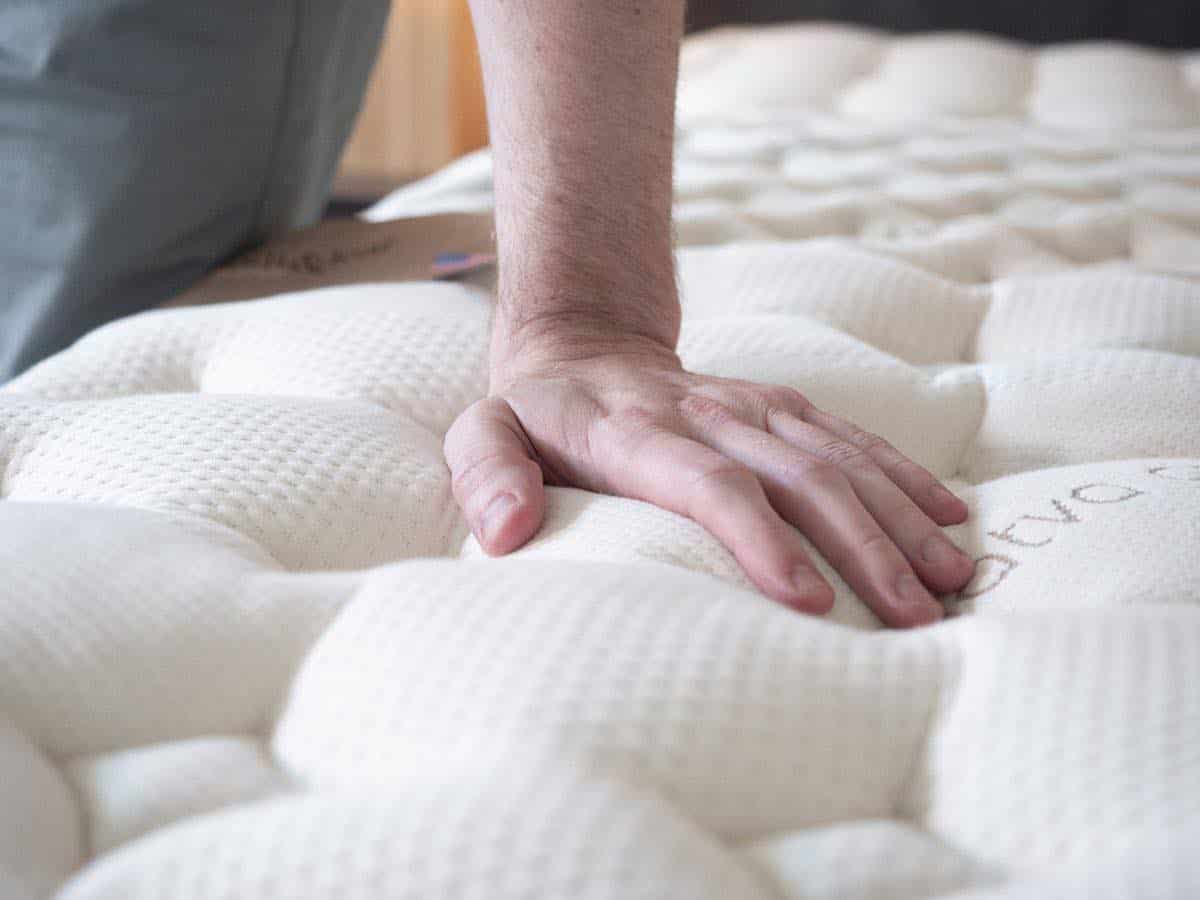 Loom & Leaf
The Loom & Leaf is a high-end memory foam mattress at an affordable price

It has a nice medium firmness which makes it a good fit for all three sleeping positions

This is a memory foam mattress where you won't feel stuck in the mattress and you shouldn't sleep hot

The mattress uses high-density foams that should make it a durable, long-lasting investment
Learn More About Loom And Leaf Here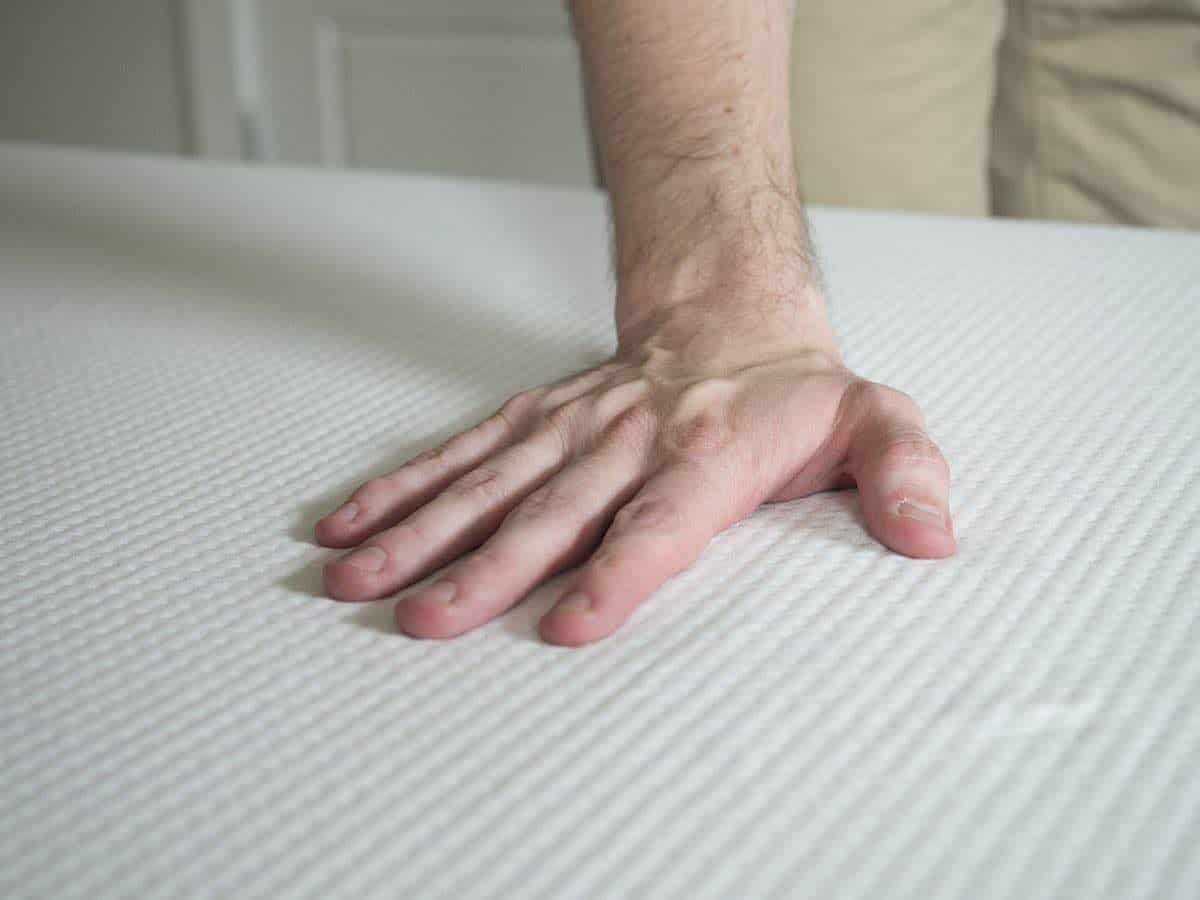 Helix
Helix makes custom mattresses based on answers to a quiz you take on the company's website.

This is an especially good choice for couples because you can customize each side of the mattress

Helix mattresses can be good for any type of sleeper because of the customization process

If you have any specific needs (like you want something extra firm or breathable), Helix could be an excellent choice
Take The Helix Mattress Customization Quiz Here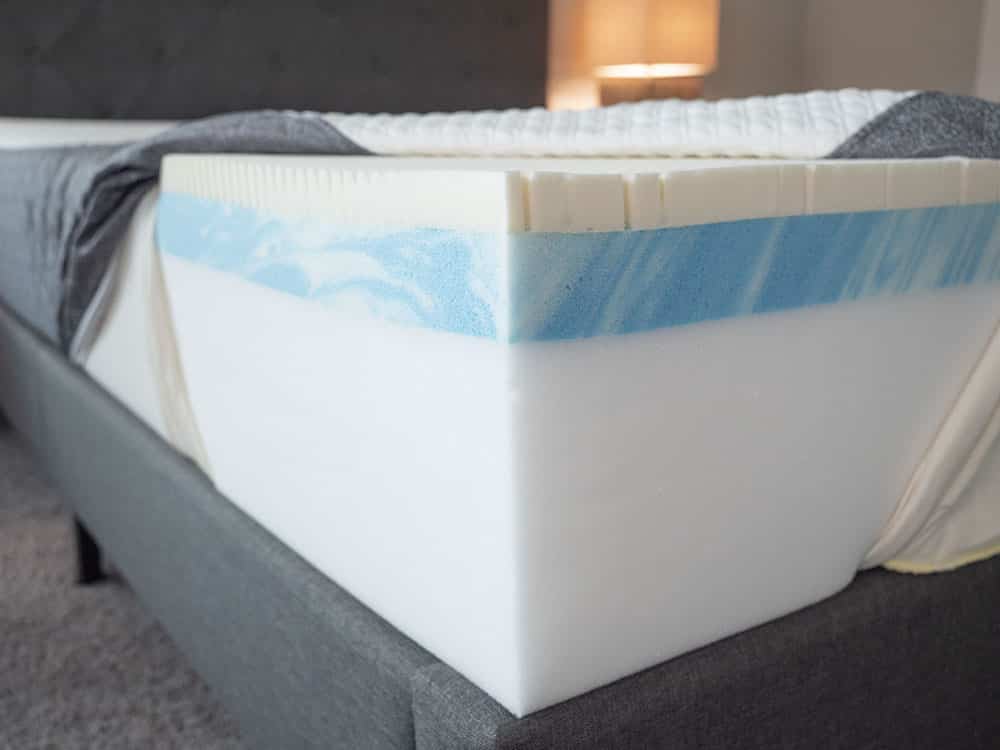 GhostBed
GhostBed is one of the best values out there if you want a mattress with quality components.

They use durable foams in their line of two mattresses, making them a great, long-lasting investment

The original GhostBed mattress is very supportive and breathable too, which makes it an excellent choice for back and stomach sleepers
Learn More About Ghostbed On Their Website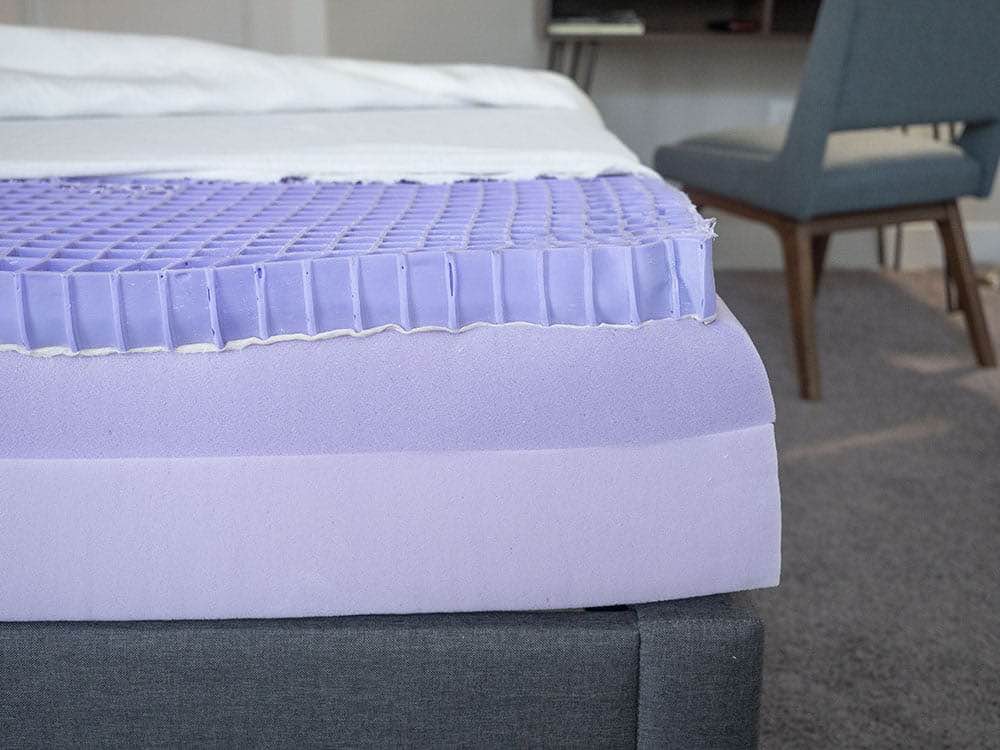 Purple
Because of its unique hyper-elastic polymer top gel layer, the Purple mattress is a great choice for all three sleeping positions

This mattress allows for maximum airflow, meaning you won't sleep hot on the Purple
See Purple's Original And New Models Here
Memory Foam Mattresses
Memory foam is a very popular style of mattress at the moment. This is for good reason. Memory foam mattresses can offer great pressure and a very comfortable sleeping surface. Below are a handful of great memory foam mattresses.
Read About The Best Memory Foam Mattresses Here
Latex Mattresses
Latex is a little less popular than memory foam, but it has many benefits. It has more bounce than most memory foam mattresses and, while memory foam can trap heat, latex is breathable and should keep you cool while you sleep. In addition, it is typically more durable than most other mattress styles, and it can be all-natural (though many companies choose to use synthetic latex). Here are a few great mattresses with latex.
Read The Roundup Of The Best Memory Foam Mattresses Here
Hybrid Mattresses
If you want the benefits of different types of mattresses, you might want to consider a hybrid matress. Hybrid basically means there is not just one material in the mattress- this could mean latex and memory foam, or even spring and foam in one mattress.  When done right, these mattresses can offer the best of both worlds. Here are a few hybrid mattresses that stood out to us.
Read Our Best Hybrid Mattress Roundup Here
Innerspring Mattresses
Innerspring mattresses offer great support and an extra level of durability. There are fewer innerspring mattress companies that impress us, but the ones that do offer great products. If you really like that classic innerspring feel, then don't worry! We haven't forgotten about you. Some of the the mattresses below could be considered hybrids, but they all incorporate some form of springs or coils.
Other Categories
If you don't quite know the exact mattress type you are looking to get, don't worry. There might be some additional categories that could help you get started. We have written extensive overviews of our top picks by sleeping position, budget, and other criteria. Take a look at our roundup list below!
Our Methodology
For us, objectivity is the name of the game. When giving our mattress ratings, we try to stay objective in a few ways. Unlike other mattress review sites,  we have multiple reviewers with different sleep preferences and body types. You won't be seeing just one person's opinion about these mattresses. Second, in our bed reviews, we use a series of objective tests to show how these mattresses perform. All in all, you can get a well-rounded understanding of each mattress so you can make an informed choice. 
In our beds reviews, you can expect to learn about the following with each mattress:
Construction Overview – We will go through each mattress layer by layer and explain the mattress is designed in this way.  We will give you more information about the mattress construction than you would ever want to know!
Comfort – We will give you our subjective assessment about how comfortable each mattress really is.  We will provide two different opinions so you can hear multiple perspectives.
Support – We will give our overall assessment on how supportive we believe each mattress to be.  We will give our opinion based on the materials of the mattress and from our experience sleeping on the mattress.
Firmness – In each review, we provide two different perspectives on the firmness of the mattress. Our reviewers have different body types and give you a better idea of how firm this mattress will feel to you.  
Feel – We will show off the feel of the mattress to give you a visual sense of how you might like it.  In addition to visuals, we give our subjective overview of the feel and tell you how it compares to other types of mattresses. 
Bounce – Some people like bouncy mattresses, while others prefer to have very little bounce.  We use a lacrosse ball to show you visually how bouncy the mattress is going to be.
Motion Transfer – If you sleep with a partner, then you will want to know if you will feel their movements on your side of the mattress.  In our videos, we show off exactly how well the mattress isolates motion with a number of different tests.
Pressure Relief – While we do provide our subjective opinion about the overall comfort of a mattress, we also have a way to give you a very objective visual of how well the mattress relieves pressure.  In our videos, we lie down on a pressure map and you can see very clearly where you might feel pressure on the mattress.
Breathability – We will give you our assessment as to whether you will sleep hot on each mattress.  This will be based on our assessment of the materials and our experience sleeping on the mattress.
Sleeping Positions Assessment – Is the mattress good for back sleeping?  Side sleeping? Stomach sleeping? Is it good for combination sleepers?  In our video and written reviews, we will tell you our assessment of how pressure relieving and supportive the mattress is in each sleeping position.
Durability – It's a little hard to judge durability, but there are some key factors that will give a good indication of how durable a mattress will be.  We will tell you our assessment of durability based on our experience with different mattress components. 
Value – We will let you know if we think the mattress is a value.  We basically will assess how much you get for the price you pay. This is, of course, subjective but, we can tell a lot based on mattress construction and design. You will know if you are getting a good deal on each mattress. 
Customer Service – Some companies are good with customer service while others are not.  We will let you know what you can expect from each company when it comes to customer service.