For the longest time, sheets were something I didn't think to invest in. But when you start to pay attention to more than just the price tag, that's when you really get some bang for your buck!
In our best sheets for the money list, you'll find six of the best sheets to invest in. "Best for the money" doesn't always mean cheapest. I've taken the time to examine many factors including not just price, but the materials, durability, and more to determine which sheets are the best overall value.
Keep reading to see our top five picks!
The Best Sheets for the Money – Our Top Picks
Best Sheets for the Money 2023: Our Video Review
Starting off strong, we have the Brooklinen Luxe Core Set. This is a 100% cotton set of sheets that are OEKO-Tex certified, meaning they are guaranteed to be free of toxins and harmful chemicals.
The Luxe set is constructed with a sateen weave, which makes them feel very soft and smooth. These sheets are a little bit thicker than others, but I felt really comfortable sleeping under these sheets. The top sheet provided a great balance of warmth and breathability. Hot and cold sleepers alike should find everything they need in this set.
The fitted sheet has "long" and "short" labels to take the guesswork out of dressing your bed. They have simple care instructions that should make them last at least a year, if not more!
These are a little on the pricey side–before discount, they run $179 for a queen set–but we think they're worth the investment.
What makes the Brooklinen Luxe Core Set stand out?
The sateen weave makes them soft and smooth to the touch, but are still made from 100% long-staple cotton for all the cotton lovers out there.
Brooklinen offers white, black, and black and white design options year round, but will also sell limited edition colors and designs, too!
The fitted sheet comes with "long" and "short" labels to take the guesswork out of making your bed.
Read our full Brooklinen Luxe Core Sheet Set review.
The Purple SoftStretch sheets are made from a blend of materials: rayon from bamboo viscose, polyester, and spandex. The bamboo rayon in these sheets gives them some amazing benefits for hot sleepers, including making them lightweight, cool, silky, soft to the touch, breathable, and moisture-wicking. They're perfect for any sleepers who worry about overheating during the night.
The Purple SoftStretch sheets are stretchy, as the name suggests, and they come with 15" deep pockets and multiple size options, and since most mattresses have heights between 10"-14", it's safe to say that these sheets should be a great fit for most hot sleepers bedrooms!
What makes the Purple SoftStretch stand out?
It's lightweight, cooling, and hypoallergenic.
They come in an array of colors: Stormy Grey, True White, Natural Oat, Deep Purple, Soft Lilac, and Morning Mist.
Purple mattress owners will love them, they're designed to pair together.
Read our full Puffy SoftStretch review.
For some sleepers, sheets aren't just sheets — they're a luxurious accessory that can help them get better rest. If you consider yourself a lover of luxury, then you should give the Cozy Earth Linen Sheet Set a try.
Made of a blend of linen and bamboo viscose, these sheets are high-quality and durable, with a plushness that's elegantly cozy. The bamboo also makes this product a great set of cooling sheets, as it's a naturally lightweight and breathable material.
When purchasing, you can choose from three different neutral color schemes, as well as olive or ivy.
What makes the Cozy Earth Linen Sheet Set stand out?
True to the brand's name, Cozy Earth products are ethically produced. Eco-conscious shoppers can sleep soundly.
The Cozy Earth Linen Sheet Set is available for most bed sizes, including twin, twin XL, full, queen, king, Cal king, and split king.
This product comes with a 10-year warranty, 100-night sleep trial, and free shipping.
Our full review is coming soon!
A great set of bamboo sheets for the money are the Layla Premium Bamboo sheets. They're made from 100% bamboo viscose and this material has a few things going for it.
To start, bamboo is just as breathable as cotton, but it's also more durable and has moisture wicking properties to it. This means you won't have to worry about feeling hot and sweaty while you use these sheets. Unlike cotton, however, they feel much softer and satin-like.
Layla lets you test them out for 120 nights! If you're not satisfied, you can return them for a 100% money back guarantee. But if you keep them, Layla backs it up with a five-year warranty. These sheets should last you a long time!
Layla also has various discounts and deals year round. So if you stay on the lookout, you won't have to pay full price!
What makes the Layla Premium Bamboo sheets stand out?
They're very breathable and moisture-wicking, making them a win for hot sleepers.
Bamboo lasts much longer than cotton, so while you may pay a little more for them, you'll have them for a long time.
If you're not a fan of that crisp cotton feel, bamboo feels much softer and satin-like!
Read our full Layla Bamboo sheets review.
When you're sleeping on a king-sized mattress, you need sheets that can fit such a large bed. That takes a lot of fabric, which can drive up the price!
However, if you love sleeping on a king-sized mattress, but are on a budget, Brooklyn Bedding's Brushed Microfiber sheets are a set to consider.
A king-size set will cost $59. Better yet, Brooklyn Bedding will run discounts year round to help you save even more.
But let's not just talk about price. These high-quality sheets are made from polyester microfibers that have been double brushed. This means that the polyester has been processed to feel very velvety and soft.
Hot sleepers also will enjoy a set of these sheets. They're fairly breathable and will wick away moisture, too!
What makes the Brooklyn Bedding sheets stand out?
They're a high-quality set of sheets, but for a king-sized set, you'll pay less than $100.
They have six color options for you to pick from if you're looking to match a color scheme.
Hot sleepers will stay relatively cool underneath these sheets.
Read our full Brooklyn Bedding Brushed Microfiber sheets review.
These linen sheets from Avocado aren't just luxurious and long-lasting — they're completely organic. Specifically, they're made from durable flax stalks — a natural material that's breathable, moisture-wicking, and hypoallergenic. Avocado even went as far to make these sheets Global Organic Textile Standard (GOTS) certified, the gold standard for organic products.
One common characteristic of linens, however, is that they don't feel as smooth as cotton or bamboo. They have a bit of texture to them, but they're still relatively soft.
What makes the Avocado Organic Linen Sheets stand out?
Avocado is known for eco-friendly beds, so it makes sense that the sheets are, too. You can rest easy knowing the flax is sustainably sourced and is made safe.
Hot sleepers will love this breathable set of sheets.
The queen-size set comes with a fitted sheet, flat sheet, and two standard-sized pillowcases.
Read our full Avocado Organic Linen Sheets review.
What to Consider When Buying Sheets
With so many sheets available on the market, you want to make sure you're getting the best quality for what you're paying for.
Let's talk about a few key considerations to get the best sheets for the money.
Materials
It can be very tempting to see a set of sheets with a synthetic material cost $30 and pick them up to use. And if you're in a bind, that can work. But materials play a big part in determining what's going to give you the best option for what you pay for.
RELATED: Best Materials for Bed Sheets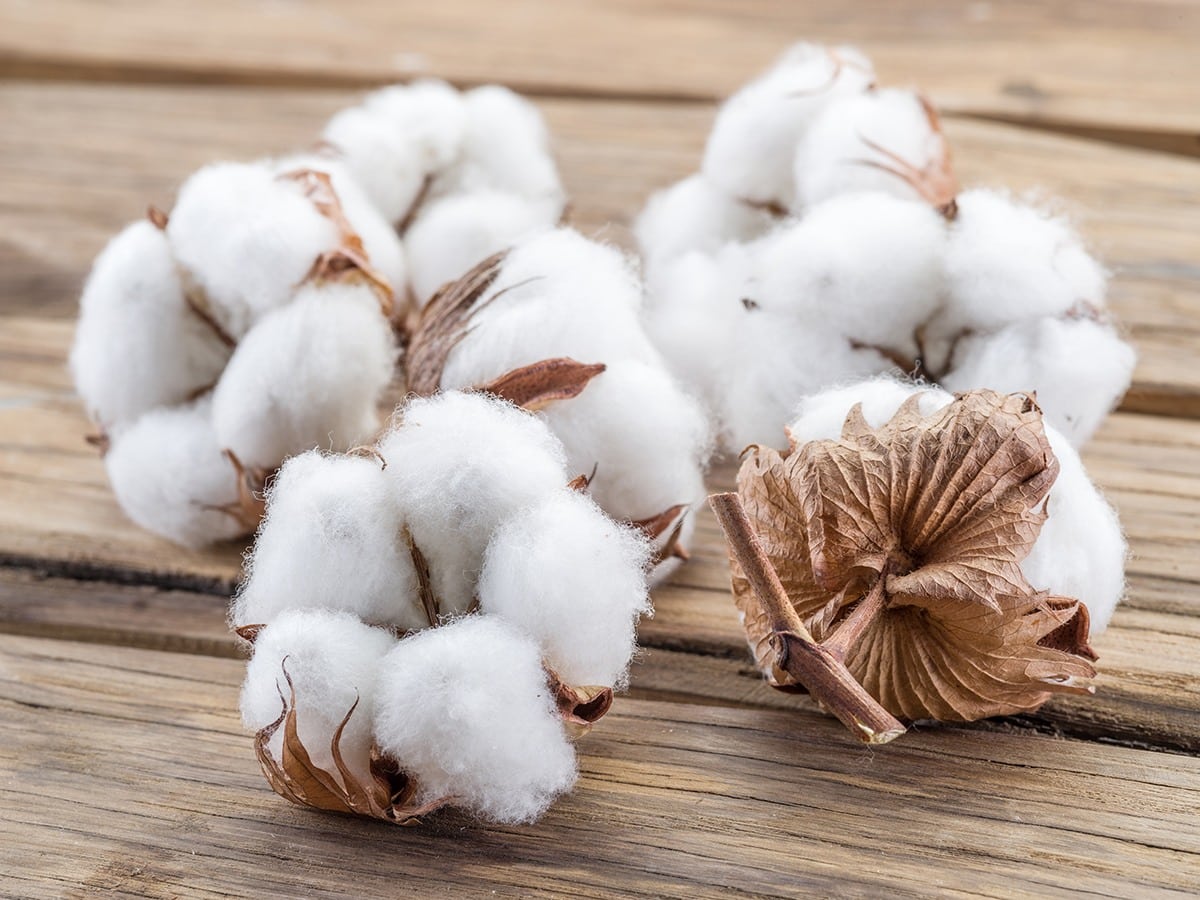 Polyester is the most accessible and affordable, and there can be good polyester sheets out there. But they aren't always made to last. If you're looking for sheets with longevity, cotton, bamboo, or even linen sheets are the way to go. They might be pricier, but it'll be worth it.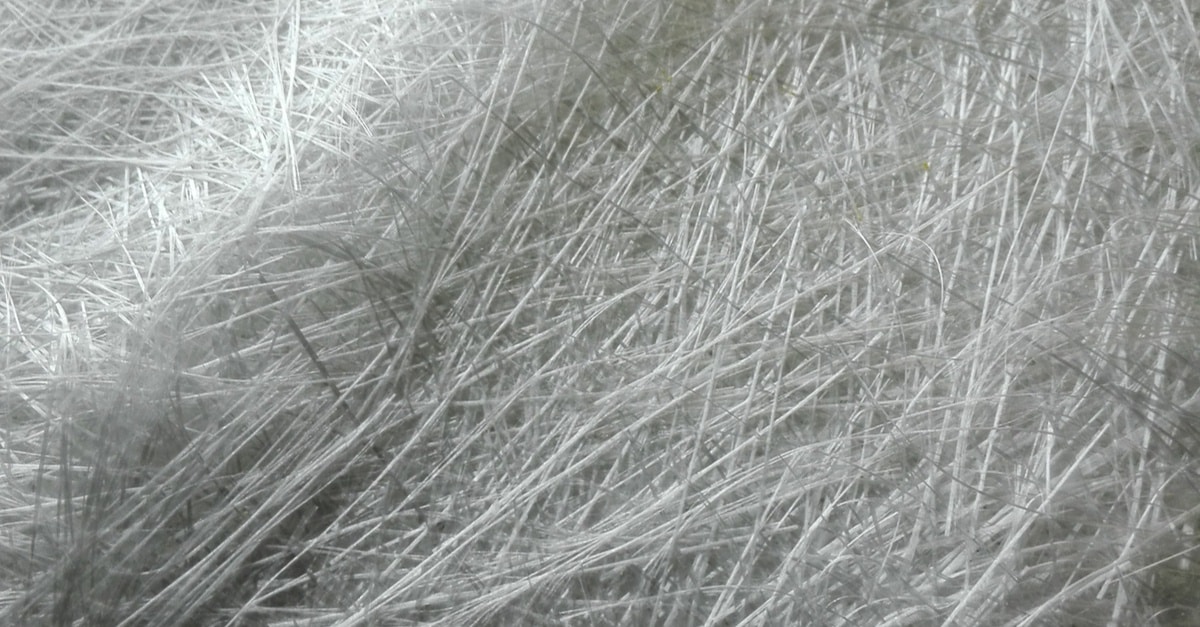 Linens, cotton, and bamboo all sleep a lot cooler than polyester sheets do, too. All three are breathable materials, and bamboo and linens tend to wick away moisture as well. This is something to note if you're a hot sleeper plagued by night sweats.
Thread Count
You might think that if a set of sheets has a low thread count, that means they're a low quality set of sheets. Believe it or not, thread count is often used as a marketing ploy. Low thread count does not mean low quality!
Certain materials also have recommended thread counts. For example, if you're looking into bamboo sheets, most of them will have a thread count of 300, which is the ideal thread count for this material.
Linens, on the other hand, aren't measured by thread count, but by weight instead.
Thread count can play a role in durability and can be an indicator of how hot or cool a set of sheets will sleep. Don't get me wrong, it is something to look at when buying new sheets, but it's not the only indicator of a high-quality set of sheets.
If you want to learn the best thread count for sheets, we've got a full article for you to read!
Durability
Let's be honest, it's not fun having to replace sheets frequently. If you want a set of sheets to last, it's going to be worth investing in them.
Bamboo and linens are fairly durable materials in sheets, and most companies will recognize that with long warranties, too. The Layla bamboo sheets have a five year warranty, and I have seen some bamboo sets go up to a 10 year warranty.
Cotton is a little less durable, but looking at the type of cotton will tell you what's the most durable. Often, Egyptian and Supima cotton are more durable than traditional cotton.
Polyester sheets can work with good care, but common complaints about polyester sheets that I've seen involve them pilling after a few months.
RELATED: Microfiber vs. Cotton Sheets
Price
As I mentioned, when we talk about "the best sheets for the money" it can mean the best value, but not always! It's more about getting the most out of your purchase.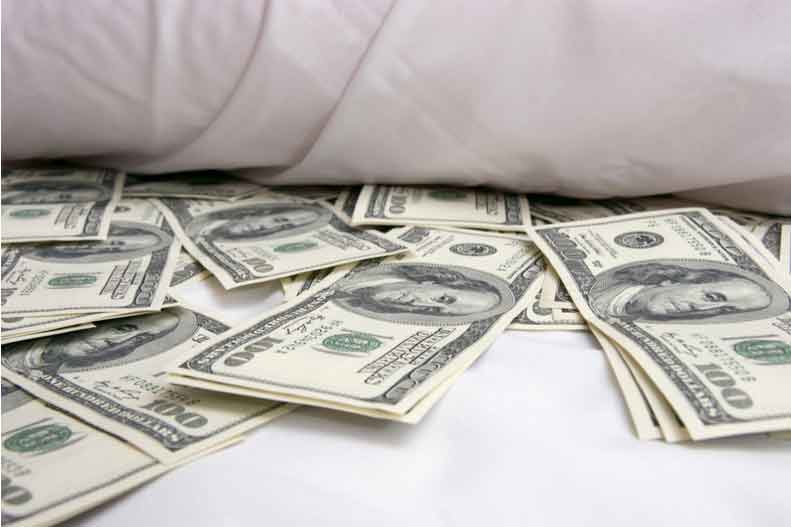 Price dictates a lot of things, and some of the picks on this list will ask you to pay a little more. However, I hope that this list explains it can be worth it to pay extra to get a high-quality set of sheets.
Research
If you want to get some of the best sheets for the money, researching is always a good idea!
There are many different kinds of sheets on the market now, and not all of them feel the same, perform the same, or cost the same. Maybe you want a set of bamboo sheets, but haven't slept with any before. Looking up product information or reviews, like the ones we do here, can help give you the info you need!
FAQs
I've gathered some of the most frequently asked questions I've seen online about getting the best sheets for the money. Let's go over them!
Does thread count matter?
Yes, thread count does matter when you're shopping for new sheets. While it's not the single most important factor to look at, it does have its place.

The various materials used in sheets will all have different thicknesses, or constructions. A thread count that works for cotton sheets might be different for bamboo ones.

Thread count can also be an indicator of how hot a set might sleep. Because thread count refers to the number of threads woven into a square inch of fabric, sheets with higher thread counts have more threads woven into that square inch. This means that air might not be able to pass through as easily.
Are expensive bed sheets worth it?
Sometimes, but not always. What expensive means is a little subjective, too. But generally, if you want a high-quality set of sheets that will also last you a good while, it can be worth it to pay a little extra.

Expensive sheets might not necessarily be better than something that's more affordable. But there are cases where a company has put more resources into making sheets that require the price to go up.

This could be anywhere from getting a set of sheets certified organic, to sourcing high-quality materials to construct the sheets.
Are percale sheets good?
Percale refers to the weave style used to construct a set of sheets. This is also called the "plain weave" that uses a one-over-one-under weave style. This weave leaves sheets feeling crisp and looking matte.

Many sheets on this list have a percale weave to them! Percale is used for its tight structure which adds to the durability, but it's still a fairly breathable weave style, too. If you're a hot sleeper, percale sheets can help keep you cool.
How do you know good sheets?
When looking for new sheets, there are three key factors to take into consideration: material, durability, and thread count.

While the best material for sheets can be pretty subjective, some well known and loved materials for sheets are cotton and bamboo. Both produce fairly good quality sheets.

Thread count is important to consider, too. But as mentioned, a high thread count isn't always an indicator of high quality. Some companies can use two- or three-ply threads, which means there are two or three fibers in a single thread. Companies can count the thread two or three times to artificially inflate the thread count. If you start to see sheets over 1,000, you should be skeptical about the quality and the durability.

Speaking of, it's natural that you want to buy a quality set of sheets and have them last! Many companies will have warranties or limited warranties for their sheets. Cotton sheets tend to have warranties that last a year, while bamboo or linens can have warranties that last for five years.
Tony Klespis
Tony is a staff writer at Mattress Clarity where he analyzes sleep products and appears in review videos. He earned a B.A in English from Sam Houston State University and a M.A in Mass Communication from Texas State University. When he isn't writing about sleep products, Tony loves to unwind with a good book or can be found playing Pokemon Go outside with his friends, or cuddling with his cat, Penguin. He's always down to try a new, local restaurant and try new foods.