If you have fibromyalgia or know someone with the condition, you know how difficult sleeping with fibromyalgia can be. However, did you know getting the right mattress may help ease that fibromyalgia pain and help you fall asleep and stay asleep more comfortably?
It's true, and we've chosen the six best mattresses for fibromyalgia. Read on to see which one will be the best fit for your situation!
The Best Mattresses For Fibromyalgia
There really is no one ideal mattress for all people with fibromyalgia. You want to think about your firmness and feel preferences as well as your sleeping position.
That's why we have different options for different types of sleepers with fibromyalgia! We'll talk more about each of these mattresses and how they could help ease fibromyalgia pain below.
Best Mattress For Side Sleepers With Fibromyalgia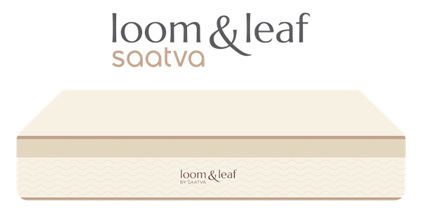 Loom and Leaf
If you're dealing with chronic pain, pressure relief is going to be a must with your mattress. This is especially true if you are a side sleeper, and you want something to cut down on pressure around the shoulders and hips. If you are a side sleeper with fibromyalgia, the Loom and Leaf mattress could be a great choice.
The Loom and Leaf is a multi-layered all-foam mattress that features high-density memory foam. Lying on the Loom and Leaf mattress, it might feel firm at first but, after a few moments, you will slowly sink into the mattress and feel the pressure melt away. The memory foam will cradle your main pressure points and conform to your body for the most comfortable night's sleep possible.
While the Loom and Leaf is our top pick for side sleepers, it is also a great fit for back sleepers with fibromyalgia. Because its memory foam is so high-density, the Loom and Leaf also offers the proper amount of support for back sleeping. At the same time, it will let your hips sink in just the right amount.
Finally, this is one of the more luxury mattresses on this list and looks and feels like something you would find in a high-end hotel. If you want to sleep pain-free and in style, take a look at the Loom and Leaf!
What Makes The Loom And Leaf Stand Out?
The Loom and Leaf features high-density memory foam which could help ease chronic pain.
The mattress should be the best mattress for side sleepers with fibromyalgia.
The Loom and Leaf features a cooling panel to keep you from overheating at night.
Read the full Loom and Leaf mattress review
$200 Off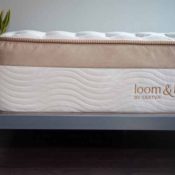 Loom & Leaf is a perfect choice for those looking for a luxury memory foam feel but don't want to sleep hot.  Save $200 on Loom & Leaf simply by clicking the button below.
Best Memory Foam Mattress For Fibromyalgia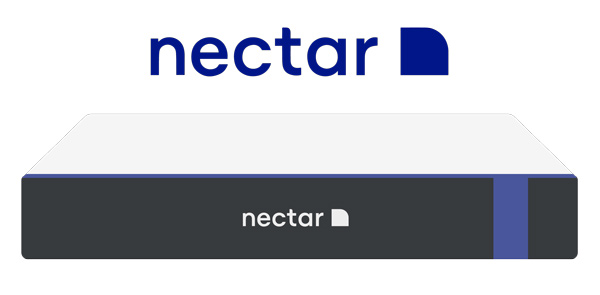 Nectar
As we just discussed, memory foam mattresses can be a great option if you deal with fibromyalgia and chronic pain. Out of the numerous model we have reviewed, the Nectar is one the best memory foam mattresses for fibromyalgia.
The Nectar is an all-foam mattress that has two thick layers of memory foam right on top. This great amount of memory foam will really let you sink in and take the pressure (and hopefully pain) away. At the same time, the second layer of memory foam is high-density and should keep you from feeling "trapped" in the mattress.
One of the symptoms of fibromyalgia is poor temperature regulation. This means you could struggle with waking up hot and sweaty. While memory foam is known for trapping some heat, this should be a major issue with the Nectar. With its Tencel cover and gel-infused memory foam, it should help dissipate body heat during the night.
What Makes The Nectar Stand Out?
The Nectar mattress contains thick memory foam that should help with pain and pressure relief.
The mattress boasts some cooling infusions to keep you from overheating at night.
The Nectar should be a good fit for back sleepers and side sleepers with fibromyalgia.
Read the full Nectar mattress review 
Free Accessories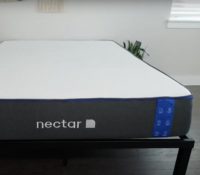 Nectar is a very comfortable memory foam mattress that happens to also be an amazing value, and customers can save $100 on the Nectar plus get $399 worth of free accessories by using our coupon.
Best Customizable Mattress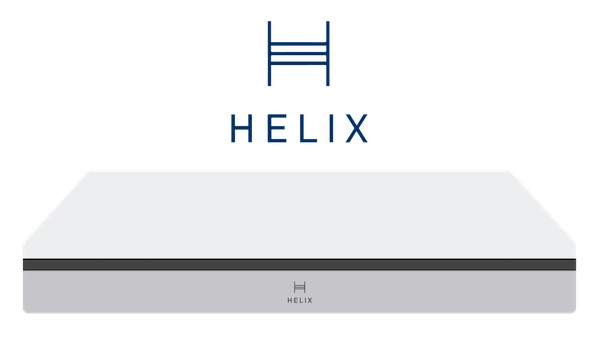 Helix Midnight
There is no one perfect mattress for everyone with fibromyalgia. If you need help finding the perfect mattress for you, Helix is a great place to start. With Helix, you can select from one of their numerous mattress models or take their online sleep quiz. Based on your answers, they will recommend the right model for you.
What's more, you and your partner can each customize your side of the mattress. If you need something softer and more pressure relieving for your fibromyalgia and your partner needs something firmer, Helix can accommodate. They will split the mattress and send you a model with one soft side and one firm side. You and your partner each get exactly what you need!
While they have a whole line of mattresses with different firmnesses and feels, the Helix Midnight mattress is their most popular. It features an excellent balance of comfort and support and should be a good match for both back sleepers and side sleepers.
Given that the Helix Midnight is a hybrid mattress, it should also be a great cooling option. Its coils will promote airflow through the mattress, and the gel-infused foam layer shouldn't trap too much heat.
What Makes The Helix Mattress Stand Out?
The Helix mattresses are available in many firmnesses, making it easy to find the right comfort level for you.
Helix makes some of the best customizable mattresses on the market.
The mattresses are available in Luxe versions which adds more comfort and cooling to the top.
The Helix Midnight is a great place to start as it has the best balance of comfort and support.
Read the full Helix Midnight mattress review 
Save Up To $200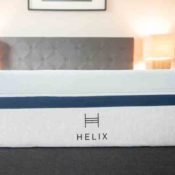 The Helix Midnight is a memory foam hybrid mattress that offers a great balance of comfort and support. Click the button for the save up to $200 and get 2 free pillows.
Best Hybrid Mattress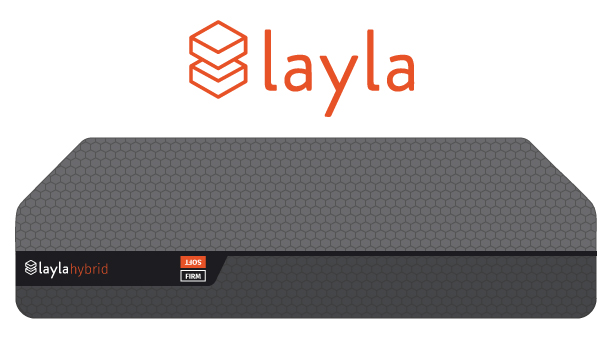 Layla Hybrid
The Layla Hybrid is, as the name suggests, a hybrid mattress. However, it is unlike most hybrid mattresses on the market for one reason – it is flippable. This means it has one side that is firm and one side that is soft; this gives people with fibromyalgia two chances to get the right comfort for them.
For instance, the soft side of the Layla Hybrid boasts a thick layer of memory foam that will relieve pressure for side sleepers. At the same time, it should provide back sleepers with good contouring as the support coils hold them up. The firm side features less memory foam and will feel more supportive for stomach sleepers.
Now, while the Layla does feature memory foam in its construction, it should still help regulate your temperature if you have fibromyalgia. Its memory foam contains a copper infusion that will help dissipate body heat during the night. Also, the cover contains cooling Thermogel, and the coils leave a good deal of room for air to flow through the mattress.
What Makes The Layla Hybrid Stand Out?
The Layla Hybrid is flippable and features two firmnesses in one mattress.
The mattress's memory foam offers great pain and pressure relief for those with fibromyalgia.
The Layla Hybrid features copper-infused memory foam to help draw heat away from you while you sleep.
Read the full Layla Hybrid mattress review 
Save $200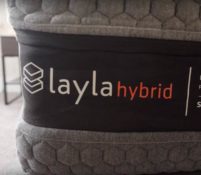 The Layla Hybrid mattress is a flippable mattress that should be a great match for all three sleeping positions. Click the button to save $200 and get free accessories.
Best Organic Mattress For Fibromyalgia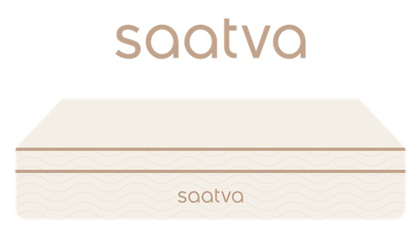 Saatva Latex Hybrid
In general, memory foam mattresses are some of the best options if you have fibromyalgia. That being said, a good latex hybrid mattress can also help relieve pressure and pain. Speaking of good latex hybrid mattresses, we just have to mention the Saatva Latex Hybrid mattress.
The Saatva Latex Hybrid is our best organic mattress on this list, so eco-friendly shopper should pay attention to this one! This mattress contains individually-wrapped coils, Talalay latex, organic cotton, and organic wool. First off, this construction gives the mattress a great balance of comfort and support. Because of this, it should be a great mattress for back sleepers with fibromyalgia.
A major benefit of latex hybrids is their ability to keep you cool at night. Memory foam can trap heat and direct it back at you, but this is rarely an issue with latex foam. Also, the Saatva Latex Hybrid's coils will allow for air to flow through the mattress, which can help you sleep even cooler.
Lastly, the mattress contains all-natural materials such as latex, cotton, and wool. This makes it a good organic mattress for those with fibromyalgia.
What Makes The Saatva Latex Hybrid Stand Out?
It features eco-friendly materials that are free of harmful chemicals and hypoallergenic.
It is one of the best latex mattresses for fibromyalgia.
The Saatva Latex Hybrid offers a balance of comfort and support for back sleepers.
This should also be one of the best cooling mattresses for fibromyalgia.
Read the full Saatva Latex Hybrid mattress review 
Save $200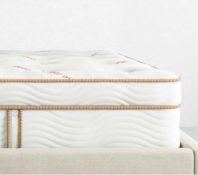 The Saatva Latex Hybrid is a luxury mattress with a nice balance of comfort and support. Click the button to save $200 on the mattress. 
Best Mattress For Combination Sleepers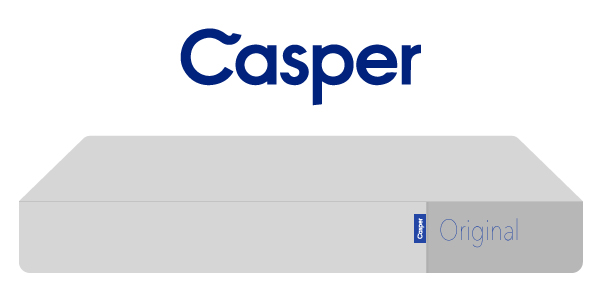 Casper
If you struggle with fibromyalgia you might find yourself tossing and turning, just trying to get comfortable. If this is the case, the Casper Original mattress might be right up your alley.
The Casper is a unique all-foam mattress that contains a proprietary Zoned Support system. Basically, the second layer of the mattress is firmer toward the center and softer toward the head and foot. This is designed to give you more support when you are back and stomach sleeping and more pressure relief when you are side sleeping.
Because of this, the Casper should be a great match for combination sleepers with fibromyalgia. In addition, the Casper is more responsive, so it is easy to switch positions without feeling "stuck."
What Makes The Casper Mattress Stand Out?
The Casper Original mattress is a good fit for combination sleepers with fibromyalgia.
It is a responsive mattress and makes it easy to move around at night.
The Casper's top layers are breathable and designed to let heat escape.
Read the full Casper mattress review
Save 15%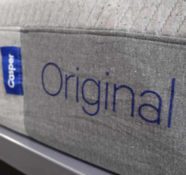 Casper is a great value that is also a great fit for all three sleeping positions. Click the button to save 15% on your purchase with the code SLEEP21!
Best Type Of Mattress For Fibromyalgia
There is no singular best mattress type for fibromyalgia. Rather, the best mattress for you will come down to a variety of factors, including sleep position, personal preferences, budget, and so on. Here's an overview of the most common mattress types to get you started on your search.
Memory Foam Mattresses
Ever-popular memory foam is known for relieving pressure, contouring the body, and responding slowly to pressure. This material can be a great option for side sleepers who are looking to enjoy plenty of pressure relief around the shoulder and hip. In general, the cradling comfort of memory foam can help relieve pain in multiple sleep positions.
If you're interested in a memory foam mattress, be sure to look for a model that balances comfort with support. Some memory foam mattresses align the spine better than others, and it's important to consider spinal alignment alongside pressure relief.
Additionally, be aware that memory foam can sometimes trap heat. If you're worried about sleeping cool, consider a hybrid mattress that combines memory foam with innersprings, or look for a memory foam mattress that's designed with temperature regulation in mind.
Innerspring Mattresses
This classic mattress type features coils in the support layer. Innerspring beds generally boast a number of benefits, including enhanced edge support, great mobility thanks to the bounce of the coils, and budget-friendliness. Also, the coils in innerspring mattresses tend to be very durable.
For folks with fibromyalgia, one downside of innerspring mattresses is that they don't always offer enough pressure relief. If you're interested in an innerspring mattress but worried about comfort, consider looking at models with thick pillow tops for added cushioning.
Hybrid Mattresses
In many ways, hybrid mattresses combine the best of both the memory foam and innerspring worlds. They typically layer memory foam over coils (although in some cases the top layer might be made of latex or another material).
The combination of foam and coils offers several benefits. Hybrid beds tend to be responsive, supportive, durable, and pressure-relieving. They also tend to sleep cooler than all-foam beds.
Hybrid mattresses come in a variety of firmnesses, so it's important to think about your weight, preferred sleep position, and so on in order to select a mattress that will provide both spinal support and pressure relief.
Latex Mattresses
Latex mattresses can be made from natural or synthetic latex. In either case, they tend to be durable, supportive, responsive (so you don't feel stuck in the bed) and a touch pressure-relieving. Latex also does a great job of naturally sleeping cool.
The amount of pressure relief on latex beds can vary, so it's important to consider sleep position while looking at these models. If you're a side sleeper, make sure to look for a mattress that offers adequate cushioning. Also, note that latex mattresses tend to be pricey and won't be accessible to all budgets.
Airbeds
Don't worry, we're not talking about blow-up mattresses! Instead, airbeds are luxury mattresses that feature adjustable air chambers. These chambers can be adjusted on a nightly basis depending on your pain levels, planned sleep position, and so on.
The customizability of airbeds is a real boon for fibromyalgia sufferers because you can adjust the feel of the bed each night depending on how your body is feeling. However, some people find that airbeds don't offer enough body contouring. Another possible downside? These beds tend to be very pricey.
How To Choose The Best Mattress For Fibromyalgia
Investing in a comfortable mattress is the first step in creating a sleep environment that's conducive to quality sleep. When searching for a mattress for fibromyalgia, there are several important factors to consider. Here's an overview.
Mattress Firmness
Many people wonder about the difference between a firm vs. soft mattress for sleepers with pain. Which is best? This is arguably one of the most important considerations for anyone dealing with fibromyalgia (or any form of chronic pain). A bed that's too firm or too soft can exacerbate painful conditions.
The best mattress firmness for fibromyalgia sufferers varies from person to person, especially depending on your sleeping position. Most back and stomach sleepers find that a medium-firm or firm mattress is ideal for maintaining spinal support, while most side sleepers prefer a softer, plusher mattress in order to enjoy adequate pressure relief.
Both spinal support and pressure relief are important for people with fibromyalgia. A saggy mattress can throw the spine out of alignment and exacerbate pain, while a mattress that doesn't offer any cushion around the joints can also make the pain worse. For good spinal alignment, make sure to also see our best orthopedic mattresses.
Body Weight
Your body weight can be a big factor determining your comfort on a particular mattress. Keep in mind that your weight will influence your perception of a given mattress's firmness. As a general rule, lighter-weight sleepers feel most comfortable on a softer mattress while heavier-weight folks will require a firmer, more supportive mattress.
Mobility
People who deal with chronic pain and stiffness may find that their mobility is reduced while or after lying in bed all night. For this reason, it's important to consider whether a mattress makes it easy to move around.
For better mobility, look for a responsive mattress with at least a bit of bounce. Mattresses that incorporate coil systems like innersprings and hybrids are typically bouncy and responsive.
Temperature Regulation
Even for people without fibromyalgia, overheating can prevent quality sleep. People with fibromyalgia don't need any other issues to interfere with their sleep, so it's essential to look for a mattress that does a good job of sleeping cool. In general, innerspring, latex, and hybrid mattresses tend to sleep cooler than all-foam models.
Durability
As noted above, a saggy mattress can throw the spine out of alignment and exacerbate pain. For this reason, it's helpful to look for a durable mattress that will hold its shape and offer sustained support for years to come. Take a look at our list of the best mattresses that won't sag to see some of the most durable mattresses we've seen.
Edge Support
Pain can make it harder to get in and out of bed, and a bed with poor edge support can exacerbate this even more. Look for a mattress that will support you when you're sitting or lying down near the edge of the bed so that your mobility isn't reduced any more than it might already be.
Sleep Trials
Finding a comfortable and supportive mattress is essential for everyone, but especially people who deal with fibromyalgia. For this reason, it's a good idea to look for a mattress with a long sleep trial that lets you get a feel for whether the mattress will be a sound fit over the years to come.
Price
Budget is always a factor while mattress hunting. Make sure to keep your personal budget in mind as you shop so that you don't encounter any major surprises when it comes time to complete a purchase.
Tips For Sleeping Better With Fibromyalgia
Investing in a high-quality mattress is one of the best ways to obtain better sleep both in general and as a person who deals with fibromyalgia. Beyond that, several lifestyle habits can also make it more likely that you'll enjoy sound sleep. Work closely with your doctor to determine which combination of habits might work best for you.
Create a restful sleep environment. Make sure your bedroom is conducive to sleep by keeping it dark, cool, and quiet. Don't engage in any activities other than sleep or sex in bed. And be sure to keep electronics out of the bedroom, as the blue light they emit can interfere with sleep.
Adopt a relaxing bedtime routine. Help your body and mind wind down before bed with a calming nightly routine. This might look like taking a warm bath, reading a good book, listening to calming music, and so on. Avoid stressful conversations and activities in the hours leading up to bed. And aim to go to bed and wake up at the same time each day so your body grows accustomed to this schedule.
Exercise on a regular basis. Research suggests that regular exercise can help fibromyalgia patients manage their pain, which can make it easier to fall and stay asleep at night. Low-impact activities such as walking, yoga, or swimming might be especially helpful.
Try out different stress reduction techniques. Gentle massage, yoga, mindfulness meditation, and deep breathing can all assist with managing the physical and emotional stresses of fibromyalgia so they're less likely to interfere with sleep.
Consider therapy. A Cognitive Behavioral Therapist or other trained mental health professional might be able to help you identify factors that exacerbate your condition, adopt thought patterns that help you effectively manage physical and emotional stress, and develop regular sleep habits.
Manage related conditions. As noted above, a variety of conditions sometimes co-occur with fibromyalgia and can further interfere with sleep quality. Do everything in your power to manage any related conditions so they don't negatively impact sleep.
Identify factors that exacerbate your symptoms. Take a few weeks to log your symptoms and note any foods, activities, and so on that seem to make your symptoms worse. Knowing these factors will help you create routines that are designed to facilitate sleep and mitigate pain. Respect your body's limits, and curate a schedule that balances periods of activity with plenty of rest.
Keep in mind that managing fibromyalgia and learning how to maximize your sleep while dealing with this condition is a marathon, not a sprint. Be willing to experiment with different strategies, and seek help whenever you need it from a doctor, licensed mental health professional, and/or support groups for folks who share this condition. Support and help are out there; don't be afraid to reach out.
Summary
Here's a quick recap of our top-rated picks for the best mattresses for fibromyalgia sufferers:
Featured Image: fizkes/Adobe Stock
Marten Carlson
Marten is Senior Editor at Mattress Clarity. He covers the mattress industry as well as sleep science news. He is specifically interested in the connection between sleep and overall health. Marten has written for media publications like Consequence of Sound and received a master's degree in Film Studies from Emory University. He comes from Franklin, Indiana, and spends all the time he can writing, directing, and acting in films. He has directed genre short films and features. His newest film, Starlets, recently premiered at the River Town Film Festival in Clinton, NJ. He also stars in the upcoming thriller, Sour Bear. His next film, At The Hop, is a hot rod actioner with a horror twist.