After a hard workout, race, or game, many athletes need nothing more than a good night's rest and finding the right the mattress can mean the difference between a quick recovery and many days of aches and pains.
Since there are so many bed-in-a-box mattresses to choose from, we wanted to put together our list of the best mattresses for athletes. We've got memory foam, innerspring, and hybrid options, so there should be a mattress for athletes with different mattress preferences – to find the best mattress for athletes, check out our in-depth roundup!
Our Top Picks
The best mattresses for athletes are:
There really isn't one perfect mattress for athletes, and that is why we have a list of five mattresses with a variety of firmnesses and constructions.
Best Cooling Mattress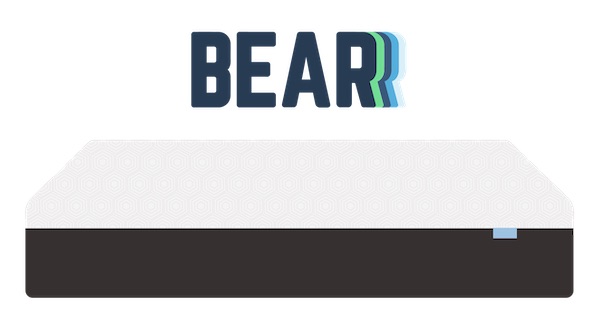 Bear Pro
The Bear mattresses should really stand out for athletes because of their Celliant covers; all of their mattresses feature these covers, which offer some exceptional benefits for athletes and active sleepers. Studies have shown that Celliant can improve blood flow and also speed up muscle recovery, features that should be particularly exciting for athletes.
Celliant also has cooling properties that should be attractive to all types of sleepers including athletes; keeping the bedroom and mattress cool is an important part of healthy sleep hygiene and can ensure that people sleep deeply throughout the entire night. The top foam layer of the Bear Pro is also infused with copper which is a conductor and will draw heat away from the body.
While all of the Bear mattresses feature a Celliant cover, they don't have the same comfortable and supportive construction one finds with the Bear Pro – the mattress consists of four layers, including copper-infused foam, gel memory foam, a foam transition layer, and base support foam. This construction gives the Bear Pro a medium firmness that should be a fantastic match for both back sleeping and side sleeping.
What Makes The Bear Pro Stand Out?
Athletes should experience a quicker recovery because of the Bear Pro mattress's Celliant technology.
The mattress contains numerous cooling features that make it a good match for hot sleepers.
The Bear Pro features a great balance of comfort and support and should work for both back sleepers and side sleepers.
Read the full Bear Pro mattress review
25% Off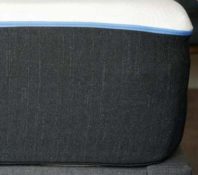 The Bear Pro is a mattress with a great balance of comfort and support. Get 25% off plus a free gift set with our coupon. Use code CLARITY25 to save.
Best For Heavier Athletes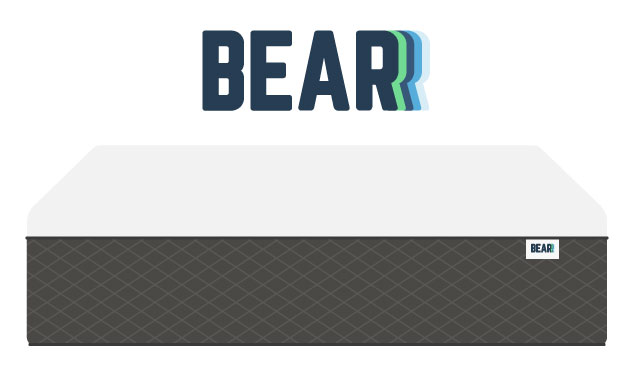 Bear Hybrid
As the name suggests, the Bear Hybrid is, well, a hybrid mattress – while the Bear Pro features foam in its support layer, the Bear Hybrid boasts supportive coils. This makes the Bear Hybrid a more supportive mattress than the Bear Pro and a better fit for heavier people and those who simply require some extra support.
At the same time, the mattress has a layer of premium foam on top that adds some serious comfort to the mattress. We tested this comfort foam for pressure relief and found that, while I was on my side, the mattress relieved almost all pressure on my shoulders and hips.
The combination of coils with premium foam also provides the Bear Hybrid with a medium firmness and an excellent balance of comfort and support. Athletes who sleep on their backs should feel their hips sink in the perfect amount while the supportive coils hold up their body.
Of course, the Bear Hybrid also features a Celliant cover like the one found on all the Bear mattresses, and this will promote blood flow and muscle recovery for athletes and active people.
What Makes The Bear Hybrid Stand Out?
The Bear Hybrid is supportive and one of the best mattresses for heavy people on this list. 
The mattress's balance of comfort and support makes it ideal for both side sleepers and back sleepers.
The Bear Hybrid features a Celliant cover that provides many health benefits.
Read the full Bear Hybrid mattress review
25% Off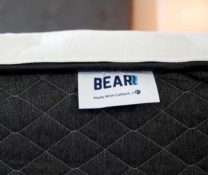 The Bear Hybrid has a great balance of comfort and support. It is a great match for back and side sleepers. Mattress customers can get 25% off the Bear Hybrid and a free gift set with the promo code 'CLARITY25'
Best Value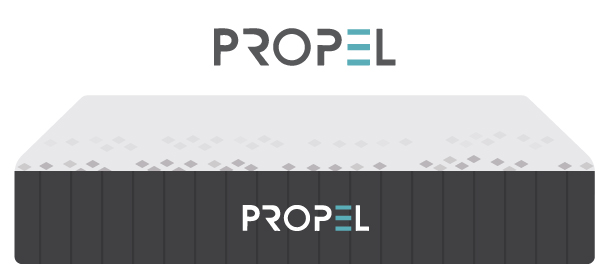 Brooklyn Bedding Propel
Like the Bear mattresses, the Propel mattress from Brooklyn Bedding features technology that is also meant to help with recovery. The Propel's technology is called Upcycle, and it changes body heat into healing energy – similar to Celliant it should help athletes get excellent restorative rest.
The Propel is an extremely thick comfort layer comprised of a few different types of foam; it includes proprietary CopperFlex foam, Energex foam, and gel memory foam. Altogether, the comfort layer is a whopping 4.5″, making it a fantastic match for side sleepers – people should really sink into the Propel and feel the pressure melt away. Also, while the mattress is softer-than-average, it should be one of the best mattresses for back sleepers who are athletes.
The Propel also stands out because it comes from Brooklyn Bedding, a producer of some great value mattresses. The company owns its own mattress factory, so they are able to sell their products for much less than their competitors; those who don't want to break the bank on their new mattress for athletes should keep the Propel in mind.
What Makes The Propel Stand Out?
The Propel contains proprietary Upcycle technology which is designed to improve recovery time for athletes and active people. 
The mattress is made by Brooklyn Bedding, so it is a fantastic value option for athletes.
The Propel features TitanCool in its construction that will help with heat dissipation and cooling. 
Read the full Propel mattress review 
20% Off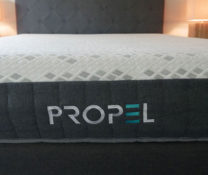 The Propel mattress comes from Brooklyn Bedding. It is a very comfortable mattress that should be a good fit for side sleepers and athletes. Click the button to save 20% on your purchase.
Best Supportive Mattress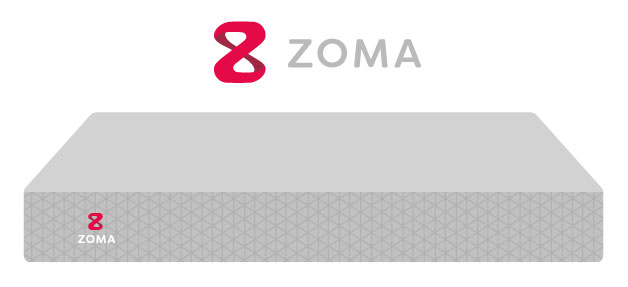 Zoma
Out of these five mattresses, the Zoma is the one that is advertised as a "Sports Mattress," and the company really markets it toward athletes. The main feature that should be enticing to athletes is Zoma's Triangulex technology – this is a zoned system found in the comfort layer where the center of the mattress is firmer than the head and foot of the mattress.
This makes the Zoma an excellent match for athletes who switch positions at night; they should feel good support when they are back sleeping and stomach sleeping and great pressure relief when they are on their side. Also, the Zoma's layer of proprietary Reactiv foam adds some bounce to the mattress, making it much easier to switch positions at night
The Triangulex foam is also more breathable than standard memory foams and the mattress also features a breathable cover – sleeping hot is a major issue for athletes, but this should not be happening on the Zoma mattress.
What Makes The Zoma Stand Out?
The Zoma features zoned Triangulex technology that makes it a fantastic fit for combination sleepers.
The mattress contains breathable materials that should not trap too much heat and cause athletes to overheat at night.
The Zoma is competitively-priced when compared with other mattresses that are marketed toward athletes.
Read the full Zoma mattress review 
Save $150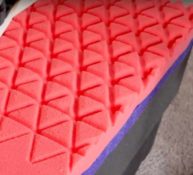 The Zoma is a zoned mattress that is a great choice for back sleepers, side sleepers, and combo sleepers. Click the link to save $150 on the Zoma.
Best Hybrid Mattress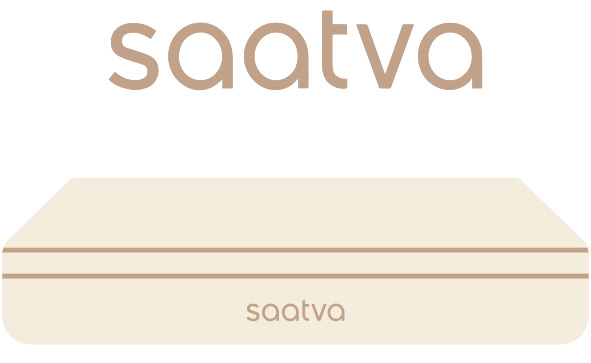 Saatva
Not all athletes want a mattress with a foam feel and may prefer the classic feel of a traditional innerspring mattress. Those athletes who want to go old school should take a look at the Saatva mattress.
The Saatva features two layers of supportive coils, as well as a Euro-style pillow top; out of these five mattresses, it really has the best balance of comfort and support. This is exactly what people who sleep on their backs should be looking for – the mattress also contains a layer of memory foam that adds even more lumbar support and could prevent and alleviate back pain for athletes.
These two sets of steel coils should also be able to handle much heavier weights, so larger athletes and people who require more support should find what they need with the Saatva. Whether athletes like the innerspring feel or just need additional support, the Saatva should be a fantastic choice.
What Makes The Saatva Stand Out?
The Saatva is one of the best innerspring mattresses for athletes. 
The mattress features the best balance of comfort and support and should work for athletes who are back sleepers, side sleepers, and stomach sleepers.
The Saatva contains very durable materials, so it should be a good long-term investment.
The mattress leaves a significant amount of room for air to flow, so it should not be trapping a significant amount of body heat.
Read the full Saatva mattress review
$200 Off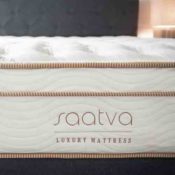 Saatva is a great value that happens to be both comfortable and supportive at the same time.  You can save $200 on a Saatva mattress simply by clicking the link below.
Heavyweight Sleepers – Over 230 lbs
Whenever someone is shopping for a mattress, they should definitely consider their size and body weight; of course, this applies to athletes as well. I am 5'9" and weigh 160 lbs so, to get the perspective of a larger person, I asked Marten, the largest member of our team, to try out these five mattresses – he is 6'7" and weighs 250 lbs, so he can really talk about how these mattresses will perform for heavier athletes:
First off, the Bear Pro was an excellent match for me when I was back sleeping; I feel some significant contouring from the top comfort layer, and it is also supporting my lumbar area. The Bear Pro is also excellent for side sleeping; even as a heavier person, I am not bottoming out because the comfort layer is particularly thick.
I found the Bear Hybrid to be an even better fit for back sleeping because of its very supportive coils – I definitely feel them holding up my weight while the comfort layer lets my hips sink in just the right amount.
That's also why I like the Saatva mattress – it features two sets of steel coils that are giving me the support I need when I am back sleeping, and its soft pillow top is offering me some decent pressure relief.
The Zoma is an interesting mattress because it features a zoned construction – this makes it so that the center of the mattress is firmer than the head and the foot. When I am on my back, I get some great lumbar support from that zoning and, when I am side sleeping, the pressure relief is pretty nice on my shoulder.
Finally, I loved the Propel mattress for side sleeping – the comfort layer is very thick and I am not bottoming out whatsoever.
The Importance Of Sleep For Athletes
Getting restorative and comfortable sleep is important for everyone, but it's especially important to athletes who put extra strain on their bodies. Sleep is a key time for the body to heal, and without it, athletes may feel their workouts suffering.
While we sleep, the body releases the human growth hormone (HGH) to prompt the restoration of muscles. These healing processes occur during the deep stages of sleep, so not getting enough deep sleep can be harmful for athletes.
This is why it's so important for an athlete or active person to carefully consider their mattress choice, as a supportive and comfortable bed is one of the key tools to restorative sleep.
What Should Athletes Look For In A Mattress?
When shopping for a mattress, athletes should keep the following criteria in mind; there is not really one perfect mattress for all athletes, so it does depend on one's preferences.
Cooling
Whether someone is an athlete or not, it never feels good to sleep hot at night, and some mattress types, especially those that contain memory foam can trap body heat and make sleepers overheat.
Athletes should find a mattress that promotes cooling so that they can recover quickly and sleep deeply – they should maybe consider something without memory foam that also contains cooling features such as Phase Change Material (PCM). However, if they prefer memory foam, they should make sure that it is infused with gel, graphite, or some other cooling material.
Pressure Relief
Pressure relief is important for athletes who value their sleep as a time for healing and restoration. If a mattress isn't made with pressure relief in mind, people may wake up with pain at the pressure points like the hips, shoulders, knees, or other areas of high pressure.
If a mattress is too firm or too soft, it likely won't have good pressure relief. Materials like high-density foam and latex offer nice pressure relief to help aid muscle recovery during sleep.
Mattress Type
Pretty much any type of mattress can work for athletes, and it depends on what feel they personally prefer. For instance, those who like something soft and slow-moving should take a look at something with memory foam while those who like a very bouncy mattress should find something with latex in the comfort layer.
Those who have had more experience with a traditional spring mattress should focus on a hybrid or some mattress that incorporates coils in its construction.
Sleeping Position
Athletes sleep in all different positions, and this will really determine what type of mattress is best.
Athletes who sleep on their sides are going to be better off with a soft mattress because they will require pressure relief for their shoulders and hips.
Athletes who just sleep on their backs will want to find a mattress that is closer to medium-firm with an excellent balance of comfort and support; this will allow their hips to sink in the right amount while still providing them with the requisite amount of support.
Finally, athletes who need the best mattress for stomach sleepers should choose something firmer to provide more support under their hips; they don't want their hips to bow into the mattress.
Mattress Firmness
Most people have a particular firmness that they prefer when it comes to mattresses, and this applies to athletes as well; some athletes just like the feeling of a soft mattress and some just have to have a firmer mattress.
Again, it is important that athletes consider their sleeping position and whether they are getting the necessary support or comfort. An athlete who sleeps on their side won't want something extremely firm because they could wake up with pain on their joints, shoulders, and hips but, if they sleep on their stomach, a soft mattress could let their hips sink in too far and cause significant lower back pain.
Everyone needs a mattress that will keep their spine in neutral alignment, but this is even more important for athletes who put more strain on their bodies during workouts, races and meets.
Body Type
All sleepers, including athletes, should keep their body weight and height in mind when shopping for a mattress; while a thinner memory foam mattress might work well for someone under 120 lbs, it will most likely not be supportive or pressure-relieving enough for someone who weighs over 250 lbs.
In general, larger athletes should find a mattress with coils that will support their heavier weight and, if they sleep on their side, they should choose a mattress with a thicker comfort layer that will not allow them to bottom out and hit the firmer support layers.
Extra Features for Athletes
There are a few mattresses on the market that are marketed specifically toward athletes – some of these contain materials like Celliant which can improve blood flow and assist with muscle recovery – athletes who want a mattress made just for them should just do their research because there are more and more options hitting the market.
Final Thoughts
Here's a recap of our top picks for the best mattresses for athletes:
Athletes push their bodies to the limit every day, so getting healthy sleep is paramount – a proper mattress can go a long way in making this happen. One of these five mattresses should be a good fit for most athletes, but those athletes want to keep looking should just keep the above criteria in mind.
FAQs
What type of mattress is best for athletes?
Pretty much any type of mattress can work for athletes, and it just depends on what firmness and feel they prefer. That being said, a hybrid mattress is a great match for athletes; hybrid mattresses offer a balance of comfort and support that can help prevent pain issues, especially in the lumbar area. Hybrid mattresses are generally better with cooling as well, and they can be more durable and last longer than other types of mattresses.
Are memory foam mattresses good for athletes?
Memory foam mattresses can be a fantastic match for athletes, depending on personal preference – simply put, some people like the slow-moving feel of memory foam, and some do not. Memory foam can be great with joint pain relief, and it can also alleviate back pain. However, the material is known for trapping heat, so it is not the best with cooling.
What firmness is good for athletes?
A mattress with any firmness can work for athletes; it just depends on their sleeping position and firmness preferences.
However, a medium-firm mattress is usually the best match for all three sleeping positions, and it can also help with the back pain that some athletes struggle with.
Joe Auer
Joe Auer is the editor of Mattress Clarity. He mainly focuses on mattress reviews and oversees the content across the site.
He likes things simple and take a straightforward, objective approach to his reviews. Joe has personally tested nearly 250 mattresses and always recommends people do their research before buying a new bed. He has been testing mattresses for over 5 years now, so he knows a thing or two when it comes to mattress selection. He has been cited as an authority in the industry by a number of large publications.
Joe has an undergraduate degree from Wake Forest University and an MBA from Columbia University.