Being a teenager can be awkward – first loves, puberty, and a myriad of changes make for a whole lot of weirdness. There's one time of the day when teens shouldn't feel awkward: while they're asleep!
To make sure their teens get the best sleep possible, parents should try to find a mattress that is well suited for teenagers. Like everyone else, teens need something that will fit their body type and sleeping preferences.
So, where should parents even start looking? Right here, of course! While there are a number of bed-in-a-box mattress options out there, we have the absolute best mattresses for teenagers right here!
The Best Mattresses For Teenagers
The seven best mattresses for teenagers are:
There is no one perfect mattress for all teenagers, but one of these seven should be a great match for your teenager!
Best Innerspring Mattress For Teenagers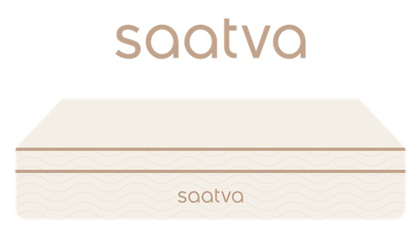 Saatva
Some teens are all about the old school – vintage Nikes, 80's music, and 70's jeans. Teens who want a classic mattress with tons of comfort and support are going to love the Saatva mattress.
The Saatva is an innerspring mattress that contains two sets of coils and a plush pillow top as well. Customers also have their choice of firmness: Plush Soft, Luxury Firm, and Firm. We reviewed the Luxury Firm model and thought it had a great balance of comfort and support.
This balance makes the Saatva mattress ideal for teenage combination sleepers. They should feel comfort and support while back sleeping and good pressure relief while they are side sleeping. They should even feel well supported when they are stomach sleeping!
Out of this list, the Saatva is one of the more luxury mattresses and looks like something we would find in a nice hotel. If your teen wants to sleep in style, take a look at the Saatva mattress!
What Makes The Saatva Stand Out?
The Saatva mattress should be a great match for those who switch positions at night.
The mattress is extremely breathable, making it a good fit for teenagers who sleep hot at night.
The Saatva is the best innerspring mattress for teenagers.
This could also be the best mattress for heavy people on this list.
Read the full Saatva mattress review 
$200 Off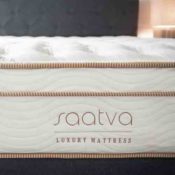 Saatva is a great value that happens to be both comfortable and supportive at the same time.  You can save $200 on a Saatva mattress simply by clicking the link below.
Best Memory Foam Mattress For Teenagers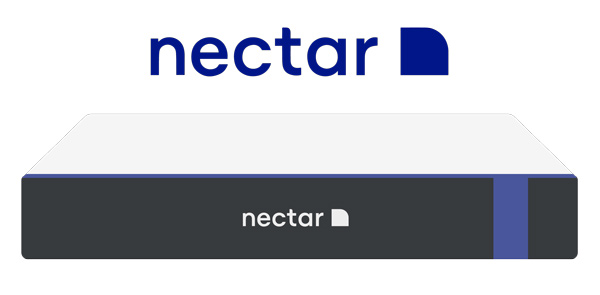 Nectar
If a teen has more of an interest in a "modern" style bed, the Nectar could be just the right fit. The Nectar is a memory foam mattress that boasts that slow-moving feel many of expect from memory foam. It will really let teens sink in and feel any pressures of the day melt away.
Given that it features such fantastic pressure relief, the Nectar should be a particularly good match for teenage side sleepers. They should feel almost no pressure on their shoulders and hips when they are lying on the Nectar.
The Nectar should also work well for teenage back sleepers. They should feel their hips sink in the perfect amount while the mattress still gives them the overall support they require.
Memory foam is all the rage these days, so teens that are looking for that new hotness will love the Nectar.
What Makes the Nectar Stand Out?
The Nectar is one of the most comfortable mattresses on this list.
The mattress boasts a very soft, slow-moving memory foam feel.
The Nectar is the best memory foam mattress for teenagers
The Nectar should be a great fit for both teenage back sleepers and side sleepers.
Read the full Nectar mattress review 
Free Accessories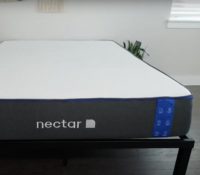 Nectar is a very comfortable memory foam mattress that happens to also be an amazing value, and customers can get the best deal on the Nectar plus $399 of free accessories by using our coupon.
Best Organic Mattress For Teenagers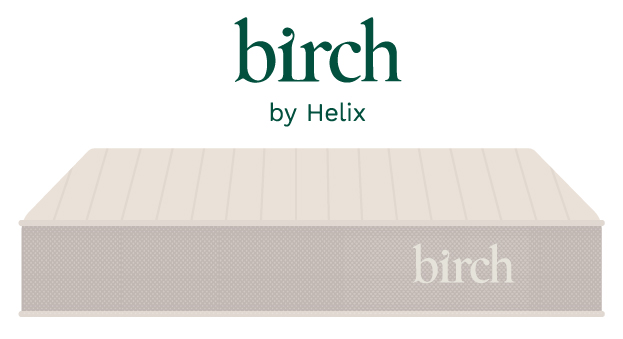 Birch by Helix
The kids really are all right. Many youths are passionate about doing what is best for the Earth. Teens who are looking for something more organic and eco-friendly are going to spill their granola when they find about the Birch by Helix mattress.
The Birch by Helix is a latex hybrid mattress that contains Talalay latex, organic cotton, and organic wool. These are naturally-sourced materials that are not treated with harmful chemicals. Teens will be sleeping on a mattress that is clean, hypoallergenic, and better for the environment.
The Birch also comes with an optional pillow top – this basically gives teens two firmness options. Without the pillow top, the mattress is firmer and a good fit for stomach sleeping. With the pillow top, it is a plusher option for side sleepers and some back sleepers. No matter what position an eco-conscious teen sleeps in, they should find what they need on the Birch by Helix.
What Makes The Birch By Helix Mattress Stand Out?
The Birch by Helix is an eco-friendly latex hybrid that is free of harmful chemicals – it is the best organic mattress for teenagers.
The mattress is extremely breathable, making it one of the best cooling mattresses on this list.
The Birch by Helix features extremely durable materials, so it will last for a number of years.
An optional pillow top adds some plusher comfort to the Birch by Helix mattress.
Read the full Birch by Helix mattress review 
$200 Off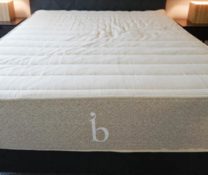 The Birch is a comfortable and supportive latex mattress. Save $200 on the Birch and get 2 free pillows by clicking the button below. 
Best Mattress For Back Sleepers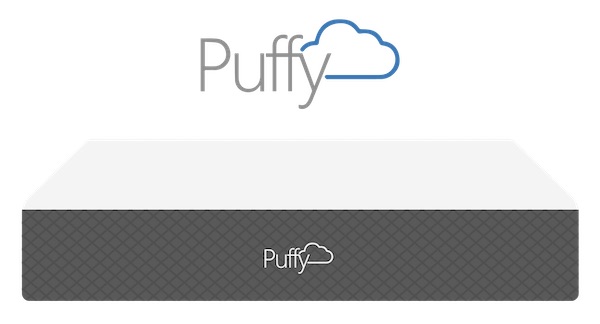 Puffy
Teens these days are more tech-savvy than adults. While parents might not have heard of Puffy, any teen who has spent more than an hour on YouTube has heard of Puffy. Their entertaining commercials are hard to forget and they promise mattresses that are truly cloud-like.
There are three Puffy mattresses, but the Puffy original is going to be the best option for teenagers, especially those who sleep on their backs. The Puffy is an all-foam mattress with an excellent balance of comfort and support. Teens will feel their hips sink in just a bit, and the mattress will also hold up the rest of the body.
The Puffy also offers a bit of that memory foam feel right on top without making teens feel stuck. This is a major complaint people have with memory foam – it can make it difficult to move around at night. The Puffy is more responsive overall so, while it is comfortable, it won't let teens sink in too far.
What Makes The Puffy Mattress Stand Out?
The Puffy provides a balance of comfort and support and is the best mattress for back sleepers.
The mattress features a balanced foam feel that makes it easy to move around.
It contains cooling infusions to ensure the mattress does not make teens overheat at night.
Read the full Puffy mattress review 
$300 Off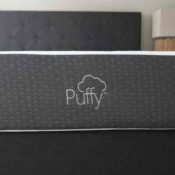 Puffy is a comfortable memory foam mattress that is especially great for light-  ande medium-weight side sleepers.  You can get $300 off the Puffy and get a free pillow by clicking the link below.
Best Mattress For Side Sleepers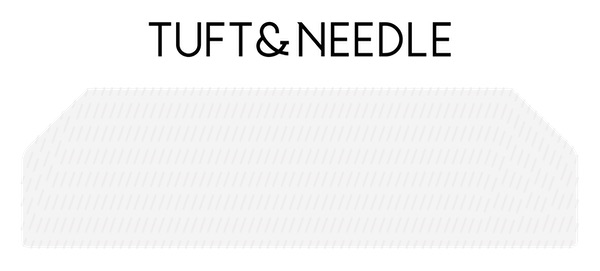 Tuft and Needle
We've discussed mattresses that will work for teen combo sleepers and back sleepers as well. However, what about those teens who prefer to sleep on their sides. Well, that's why we want to discuss the Tuft and Needle mattress.
The Tuft and Needle is an all-foam mattress that features Adaptive Foam over a base foam. Adaptive Foam is very comfortable and should provide the pressure relief that teen side sleepers require. Also, Adaptive Foam is designed to be more responsive than standard memory foam; this will make it easier for teens to move around at night.
The Adaptive Foam also contains graphite and ceramic gel infusions that will help the top of the mattress dissipate heat. This means those teen sleepers won't feel like they are sleeping in an oven!
Finally, the Tuft and Needle is a particularly good value. Looking at its design, it is much more streamlined, allowing Tuft and Needle to sell the mattress for less.
What Makes The Tuft And Needle Stand Out?
It is a streamlined mattress, making it a good affordable option for teens.
The Tuft and Needle should provide excellent pressure relief and is the best mattress for side sleepers.
The mattress is more responsive and cooling than many memory foam mattresses.
Read the full Tuft and Needle mattress review 
Tuft & Needle Deals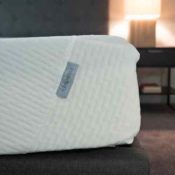 The Tuft & Needle is a great value mattress that is also extremely comfortable. Click the button for the best deal on Tuft & Needle.
Best Cooling Mattress For Teenagers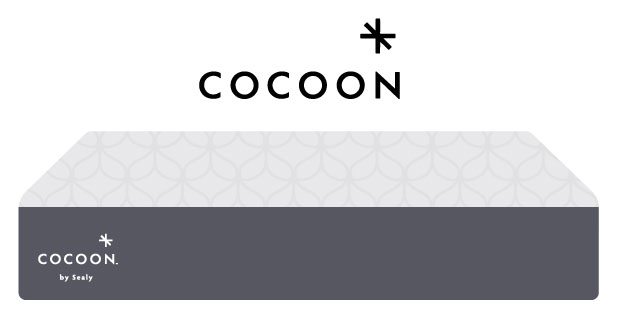 Cocoon Chill
Like adults, some teenagers may struggle with sleeping hot at night. They could find themselves waking up overheating because their mattress just doesn't let escape. While memory foam mattresses usually aren't the best match for hot sleepers, that is not the case with the Chill mattress from Cocoon.
As the name suggests, the Chill mattress is all about keeping sleepers cool during the night. It does this through something called Phase Change Material – this is found in the cover of the Chill and actually draws heat away from sleepers during the night. We can also attest that it is very cool to the touch!
The Chill is also one of the firmer mattresses on this list; because of this, it should be a great mattress for stomach sleepers. It should provide enough support under the hips to keep teens neutrally-aligned. Also, teen back sleepers who like something firmer will like the Chill.
What Makes The Chill Mattress Stand Out?
The Chill mattress is the best cooling mattress for teenagers.
The mattress is available in two firmness options, and both are firmer-than-average.
Teens who need more support can also consider the Cocoon Chill Hybrid mattress. 
The Chill features some of that slow-moving feel that some want from a mattress.
Read the full Cocoon Chill mattress review
Up To $660 Off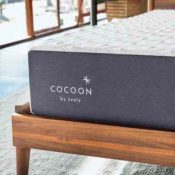 The Cocoon by Sealy is a comfortable mattress that is also a great value.  You can save up to $660 on the Cocoon by Sealy Chill Memory Foam mattress by using our coupon.
Best Value Mattress For Teenagers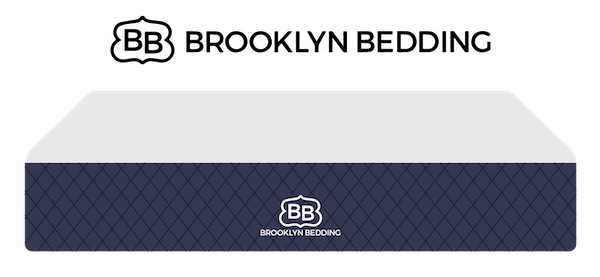 Brooklyn Bedding Bowery
So, when parents are buying a mattress for their teen, they want to make sure they are getting the best deal possible. When it comes to offering some of the best mattress deals, Brooklyn Bedding is really ahead of the pack. The company owns its own factory, so they are able to cut out the middleman and pass savings on to the customer.
Their most affordable mattress is the Brooklyn Bedding Bowery. It is a streamlined all-foam mattress that features Energex foam in its comfort layer. Energex foam is more responsive and cooling than most memory foam. This makes it easy for teens to move around on the mattress and keeps them cool as well.
The Energex foam also provides excellent pressure relief, making this a great option for teenage side sleepers. They should feel almost no pressure on their shoulders and hips when they are lying on the Brooklyn Bedding Bowery.
Parents shouldn't break on a mattress for their teen, and they can save big by choosing the Bowery.
What Makes The Brooklyn Bedding Bowery Stand Out?
It comes from Brooklyn Bedding and is the best mattress for the money.
It should be a cooler-sleeping mattress and should not trap too much heat.
The Bowery should offer great pressure relief for teen side sleepers.
Read the full Brooklyn Bedding Bowery mattress review
Get 25% Off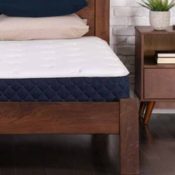 The Brooklyn Bedding Bowery is an affordable mattress that a lot of people will like. Click the button and use code REFRESH25 to save 25% on your purchase.
How Much Sleep Do Teenagers Need?
The recommended amount of sleep fluctuates a bit for different age groups. For example, babies, toddlers, and young kids require significantly more sleep than adults. Kids between the ages of three and five should get 10 to 13 hours of sleep every 24 hours, while seniors over the age of 65 are supposed to aim for seven to eight hours each night.
When it comes to teenagers' sleep needs, the American Academy of Sleep Medicine (AASM) recommends that teens between the ages of 13 and 18 should obtain eight to 10 hours of sleep every night.
In spite of these guidelines, many teens aren't getting the sleep they need. A 2016 study from the Centers for Disease Control and Prevention (CDC) found that 69% of the study's 50,370 teenaged participants obtained fewer than eight hours of sleep on an average school night.
Teens might miss out on sleep for a number of reasons, such as early school start times, juggling the demands of school and extracurricular activities, spending too much time on screens before bed (which can disrupt circadian rhythms), feeling stressed, and biological shifts that push teens' bedtimes later. No matter the cause of a teen's sleep deprivation, it spells bad news, because quality sleep is crucial for this life stage.
Learn more about how much sleep teenagers need and how parents can help.
Why Is Sleep So Important For Teenagers?
Consistent, high-quality sleep is essential for teenagers, because they're still growing both physically and mentally. According to Johns Hopkins, the teenage years mark a second developmental stage of cognitive maturation. Sleep supports this important stage of brain development. Additionally, teenagers go through physical growth spurts that are also supported by sound sleep. Any parent who's had to buy their teen a new jacket every six months can attest to this!
Teens who don't get enough sleep are at risk of all the consequences of sleep deprivation, including mood swings, risky behavior, diminished academic performance, declines in athletic performance, decreased creativity, slower reaction times, and impaired judgement and decision-making skills.
Sleep is just as important for kids, so see our list of the best mattresses for kids.
The Best Mattress Type For Teenagers
There are many different types of mattresses, and there's no singular best mattress type for teenagers. Instead, each mattress type has its own pros and cons when it comes to serving this age group. Here's a closer look at how different mattress types might suit teenagers' needs (or not).
Innerspring Mattresses
Innerspring mattresses incorporate coils (aka springs) underneath a layer or two of a softer material. The coils give these mattresses a bouncy, responsive feel.
Pros of innerspring mattresses for teens:
They tend to sleep fairly cool, because the coils allow for plenty of airflow through the mattress
They're often one of the most affordable mattress types
The coils make them supportive, which could work well for back and stomach sleepers and/or teens who are on the heavier side
Cons of innerspring mattresses for teens:
They might not provide a ton of body contouring and pressure relief
They could become noisy over time, which can disrupt another child's sleep if they share a bedroom with the teen
Memory Foam Mattresses
As the name suggests, memory foam mattresses incorporate memory foam into their comfort layers. They usually feature a firmer polyfoam underneath the memory foam layer(s). Memory foam is a very pressure-relieving material that contours the body.
Pros of memory foam mattresses for teens:
They can relieve pressure on growing bodies
Because they contour the body and relieve pressure, memory foam mattresses are often well suited to side sleepers
They're very quiet, which is good news for teens who share a bedroom with a sibling
It's possible to find quality memory foam mattresses in a wide range of price points
Cons of memory foam mattresses for teens:
Memory foam often sleeps hot, so it might not be a great option for teens who are prone to overheating at night
All-foam beds might not be as durable as mattresses that incorporate coils or latex
Not all teens will like the enveloping sensation of memory foam
Latex Mattresses
Latex mattresses are made from natural or synthetic latex that can be processed in several ways. The Dunlop method creates a dense, elastic, and supportive material that's firmer near the bottom. Talalay latex is more evenly distributed and less dense than Dunlop latex, and it's typically thought to be the more upscale option of the two.
Pros of latex mattresses for teens:
Latex is naturally cooling, so it's an ideal material for teens who are prone to sleeping hot
Natural latex is hypoallergenic and more eco-friendly than conventional mattress materials — perfect for teens who want to minimize their eco-footprint
Latex is a durable material, so latex mattresses are usually built to last
Latex mattresses usually offer a balance of comfort and support in multiple sleeping positions
Latex is a responsive material, so teens won't feel stuck in the bed
Cons of latex mattresses for teens:
They're often on the pricier side, so the cost might not make sense relative to the number of years that a teen will use the mattress
Latex doesn't conform to the body as much as foam, so it might not offer quite as much pressure relief
See our list of the best latex mattresses for more about the pros and cons.
Hybrid Mattresses
Hybrid mattresses combine coils with layers of memory foam and/or latex, so they offer the perks of multiple mattress types.
Pros of hybrid mattresses for teens:
They tend to provide a balance of comfort and support in multiple sleep positions
The coils allow for airflow, so they generally sleep cooler than all-foam mattresses
The coils make these fairly supportive mattresses, which is ideal for heavier teens
The foam or latex comfort layer(s) help relieve pressure points on growing bodies
Cons of hybrid mattresses for teens:
Because they incorporate multiple mattress materials in one, they're often on the pricier side
See our list of the best hybrid mattresses
What To Look For In A Mattress For Teenagers
Teenagers occupy a unique life stage, and shopping for a mattress for teenagers involves some specific considerations. Here's what to look for in a mattress for teens.
Best Mattress Size For Teens
Teens sleep alone, so a twin size bed might adequately accommodate them. That could be good news, because Twin beds take up less space and cost less than larger beds. However, it's important to remember that teens are actively growing.
If a teen fits a regular Twin size bed now, they might outgrow it in a couple years. For this reason, it might be worth investing in a Twin XL (which is several inches longer than a regular Twin) or a Full size mattress (especially for teens with a larger frame).
Learn more about mattress sizes. 
Which Mattress Firmness Is Best For Teenagers?
As with mattress types, there is no singular best mattress firmness for teenagers. Instead, the right firmness for an individual teenager will depend on the teen's body weight and sleeping position.
Body Weight Considerations
Heavier-weight teenagers (over 230 pounds) will most likely require a bed that's on the firmer side in order to feel adequately supported
Average-weight teens (between 135 and 230 pounds) should feel comfortable on a medium-firm mattress because it will balance comfort and support
Lighter-weight teens (under 135 pounds) will probably feel most comfortable on a bed that's on the softer side
Sleeping Position Considerations
Side sleepers will want a softer mattress because they need plenty of pressure relief around the shoulder and hip
Back sleepers will probably need a mattress that's medium-firm because this provides a balance of spinal support and pressure relief
Stomach sleepers will have the firmest mattress needs because this position requires a highly supportive mattress in order to keep the hips elevated and aligned with the spine
As a general rule, teenagers are likely to find a nice balance of pressure relief and spinal support on a mattress that's medium-soft to medium-firm.
Pressure Relief
Because teenagers' bodies are actively growing, they're prone to growing pains and muscle aches. For this reason, it's smart to look for a mattress that contours the body and relieves pressure around common hot spots such as the shoulders and hips.
Athletic Needs
Many teens participate in extracurricular athletics, which can lead to muscle soreness. For these teens especially, sound sleep is necessary for physical recovery.
It might be worth looking for a bed that's designed for athletes and features a cooling design and/or materials that support athletic recovery. See our best mattresses for athletes.
Cooling Features
Even if the teen in question isn't an athlete, they may still benefit from a mattress with cooling features. Some teens are prone to sleeping hot, which can make it harder to fall and stay asleep. To help combat this, look for a mattress that's designed with breathability and temperature regulation in mind.
Cost
Most teens in the U.S. leave their parents' home around the age of 18, so they might not need an extra durable mattress that lasts for a decade or more. This means it might be possible to save some money by purchasing a mattress that's made with less durable materials. Consider how long the teen will likely use the mattress and adjust the budget accordingly. Just try not to sacrifice quality in the process!
Sleep Trial
Teens can be finicky, and their physical and emotional needs are often shifting. For this reason, it can be helpful to look for a mattress with a long sleep trial. That will give the teen in question plenty of time to determine if the mattress is a good fit for their needs as they grow.
Sleeping Tips for Teenagers
As we noted above, consistently obtaining high-quality sleep is crucial for a teenagers' mental and physical development. Once you've selected the best mattress to help your teen get more comfortable sleep, you may also want to help them improve their sleep further by implementing some of these tips too.
Support good sleep hygiene habits. Good sleep hygiene includes going to bed and waking up at the same time every day; making sure the bedroom is cool, dark, and quiet; refraining from using electronics in the bedroom; and engaging in a relaxing bedtime routine each night before climbing into bed.
Impose a nightly "screen curfew". Using electronic devices before bed exposes teens to blue light, which can mess with their circadian rhythms and make it harder to fall and stay asleep. Consider imposing a "screen curfew" an hour or two before bedtime to help teens' brains wind down.
Make sure teens aren't overloaded. Stress, overwhelm, and over-scheduling are common among teenagers, and all of these issues can lead to sleep deprivation. Talk with teenagers to make sure they're maintaining a healthy balance of academics, activities, socialization, and relaxation.
Encourage daytime naps. According to Johns Hopkins, napping for 35 to 45 minutes before dinner can help teens feel more rested. Maintaining this relatively short napping length means that daytime naps shouldn't interfere with nighttime sleep.
Summary
All in all, the best mattress for teenagers is one that offers adequate support for a good night's sleep. The exact type of mattress that's right for your teen with vary by their individual preferences and circumstances, which we hope we've been able to help you navigate through this guide.
As a reminder, here are our top picks for the best beds for teens:
Featured image: Monkey Business Images/Shutterstock
FAQs
What type of mattress is best for teenagers?
Memory foam, latex, and innerspring mattresses can all be a good choice for a teenager. Hybrid mattresses are a great mattress type for teens because they offer a good balance of comfort, support, and cooling.
What size mattress is best for teenagers?
Most teenagers can sleep comfortably on a twin size bed, though for tall or growing teens you may want to choose a twin XL size for extra length or a full size bed for a little more space across the surface of the bed.
How expensive are mattresses for teenagers?
The price of a mattress for teenagers depends on what type of mattress you're shopping for. A twin size memory foam mattress is an affordable option that can suit teenagers if you're on a budget.