When people shop around for a mattress, price is probably the first thing they consider before anything else. While the bed-in-a-box revolution has lowered mattress prices to a more affordable level, many online mattresses still cost more than $1000.  If someone is looking for a great mattress but doesn't want to break the bank, this article is perfect for them.
This article will go through everything consumers need to know about buying a mattress for less than $1,000 and then run through the construction and key takeaways of each top mattress pick to help people make a more informed decision.
Our Top Picks
The best mattresses under $1,000 are:
These five mattresses have one thing in common: they all cost less than $1000 and are very high-quality. These mattresses are all catered to different types of sleepers, so really anyone should find at least one of the mattresses to be an excellent match for them. If you're still searching for your perfect mattress, take our mattress quiz to be matched with the best beds that fit your preferences.
Customizable Mattress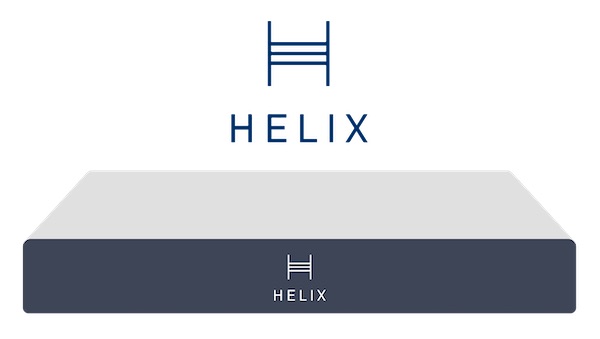 Helix
Consumers have two choices when you order your Helix mattress. First, they can take their sleep quiz, and the company will put together a mattress to meet their specific sleep needs.  Whether they are a stomach sleeper, side sleeper, or need something to keep people cool at night, Helix can provide what they are looking for.
If people do not want to complete the quiz, they can also choose from their wide variety of mattresses. Again, they have mattresses with a wide range of firmnesses and features.
No matter what model people end up with, there are a few constants with this company. All Helix mattresses contain supportive coils and comfortable, high-density foams that are all high-quality components. These premium materials are very durable so while consumers don't spend too much money up front, they also should have a long-lasting mattress.
A Helix mattress is a great option if people want options and want to find a mattress that is tailored specifically to meet their needs and preferences.
What Makes The Helix Mattress Stand Out?
People have many firmness and design options to choose from. No matter someone's sleeping preferences are, they should be able to find a mattress that is most appropriate for them.
The Helix mattresses contain premium, durable components, which means the Helix mattresses should be good, long-term investments.
The coils promote airflow through the Helix mattresses, which should keep them from trapping too much heat. In addition, you can opt for a cooling cover which will keep you from sleeping too hot.
The full breakdown and Helix mattress review is available here.
Save Up To $200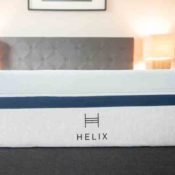 Helix provides customizable mattresses that can be a great fit for any type of sleeper; click the link below to save up to $200 on a Helix mattress and get 2 Free Dream Pillows.
Best Mattress For Side Sleepers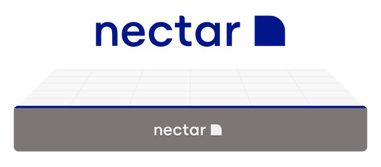 Nectar
The Nectar is an all-foam mattress that boasts three layers of high-end foam. On top, you get some soft gel memory foam and, beneath that, a layer of hi-core memory foam. This all rests on a layer of high-density base foam. 
Given that this is such a well-made memory foam mattress, we would expect it to cost more than $1000. However, with coupons, it is often less than $1000 for a Queen-size Nectar mattress. That's quite a deal! 
With its soft layers of memory foam right on top, the Nectar offers nice pressure relief for side sleepers. They should feel very little pressure on their shoulders and hips. Back sleepers should also feel a nice balance of comfort and support. 
All in all, the  Nectar is a very nice memory foam bed in a box mattress that won't break the bank! 
What Makes The Nectar Mattress Stand Out?
It is a softer, pressure-relieving memory foam mattress that is sold for a value price. 
The Nectar is a great option for side and back sleepers.
The gel memory foam should keep the mattress from trapping too much heat.
The full breakdown and Nectar mattress review is available here.
Free Accessories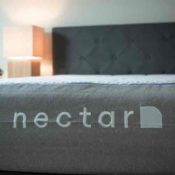 Nectar is a very comfortable memory foam mattress that happens to also be an amazing value, and customers can get the best deal on the Nectar plus $399 of free accessories by using our coupon.
Best Hybrid Mattress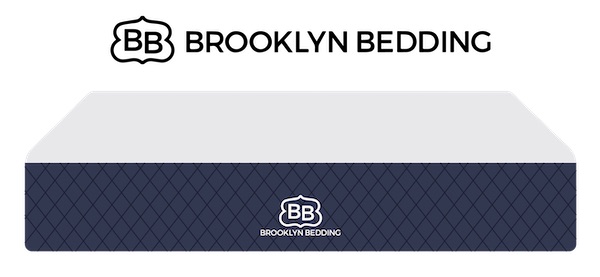 Brooklyn Bedding Signature
When you're looking for a mattress that is high-quality but also affordable, Brooklyn Bedding is always a good place to start. The company owns its own factory, allowing them to cut out the middleman and pass the saving to you.
Their most popular model is the Brooklyn Bedding Signature Hybrid mattress. As the name suggests, this is a hybrid mattress that features both coils and comfortable, proprietary foams.
When buying a Signature mattress, you have three firmness options – Soft, Medium, and Firm. We reviewed the Medium model and found it to have a great balance of comfort and support. This makes it ideal for back sleepers. Side sleepers can opt for the Soft model, and stomach sleepers can choose the Firm model. 
You have options with the Signature but, no matter what you choose, you will get a good mattress and a good deal!
What Makes The Brooklyn Bedding Signature Stand Out?
It is a high-end hybrid mattress that is sold for a value price. 
The Brooklyn Bedding Signature comes in three different firmnesses. 
Its hybrid construction and heat-dissipating foam should make for a cooler night of sleep. 
Read the full Brooklyn Bedding Signature mattress review 
Get 20% Off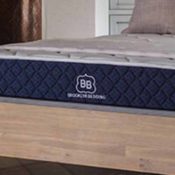 Brooklyn Bedding has amazing products that are sold at very affordable prices. Click the button to save 20% on your purchase.
Best Queen Mattress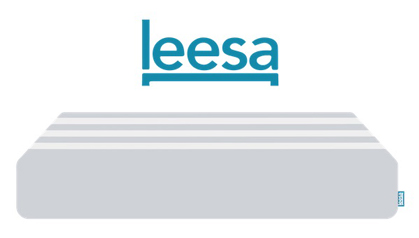 Leesa
If someone sleeps in just one position, it is easy to find the right mattress: side sleepers want something soft, back sleepers want something medium-firm, and stomach sleepers want something on the firmer end. However, what about those who switch between back sleeping and side sleeping?
Anyone who sleeps on both their back and side is going to be pleased with the Leesa mattress because it is a medium-firm, all-foam mattress that boasts an excellent balance of comfort and support. Back sleepers should feel their hips sinking in the perfect amount and they should experience a good amount of contouring as well; side sleepers should sink into the 4″ comfort layer and feel very little pressure on their shoulders and hips.
Lastly, the Leesa mattress is a foam option that won't make sleepers feel stuck or overheat at night. There's a lot of love about the Leesa and, at under $1000 for a Queen size, the price is hard to beat!
What Makes The Leesa Stand Out?
The Leesa is a medium-firm mattress that should offer the balance of comfort and support that back sleepers require.
The mattress features a thick comfort layer that should allow sleepers to sink in while relieving pressure on the shoulders and hips.
The Leesa is a responsive foam mattress that should not make people feel like they are stuck in the mattress.
The mattress contains breathable foams that should keep it from trapping heat and making sleepers wake up sweaty.
Read the full Leesa mattress review 
Up To $200 Off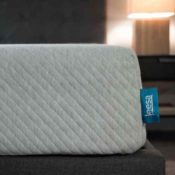 Leesa is a very comfortable mattress that I think a lot of people are going to really like.  You can get up to $200 off the Leesa mattress and get 2 free pillows simply by clicking the link below.
Best Mattress for Pain Relief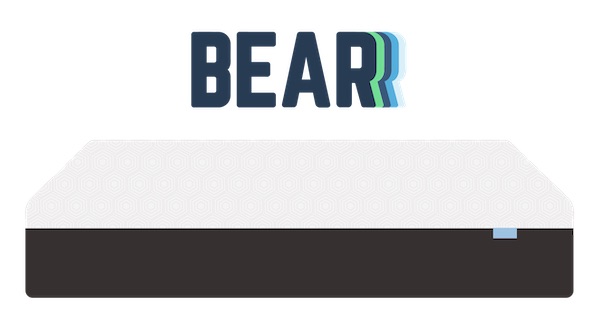 Bear
The Bear is an all-foam mattress that contains very soft memory foam. It has some of that slow-moving memory foam feel where people sink into the mattress like quicksand. At the same time, the memory foam layer is not too thick so people shouldn't worry about it trapping them in the mattress.
With this design, people get a mattress that is good for both back sleepers and side sleepers. On their back, the hips sink into the soft memory foam but the bottom layers stop them from sinking in too far. On their side, the memory foam should relieve pressure on their shoulders and hips.
What sets this mattress apart is the Celliant cover. Celliant is a fabric that is designed to help athletes recover more quickly. It has been shown to increase blood flow and cool the surface of the mattress. The Bear mattress could be an excellent mattress for athletes or anyone seeking these health benefits.
What Makes The Bear Mattress Stand Out?
It provides that soft memory foam feel without trapping people in the mattress.
The Bear is a good match for both back sleepers and side sleepers.
The mattress features a Celliant cover which could be helpful to athletes who want to recover from a difficult workout faster.
The Celliant cover is also cooling so people shouldn't be sleeping too hot on the Bear.
The full breakdown and Bear mattress review is available here.
20% Off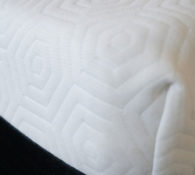 The Bear mattresses sleep cool and are quite comfortable. Mattress customers can get 20% off the Bear mattress plus a $250 free gift set. 
Most Affordable Mattress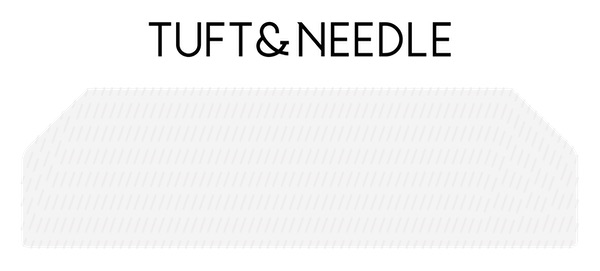 Tuft & Needle
The Tuft & Needle is an all-foam bed in a box mattress with a streamlined design. It features two layers – proprietary Adaptive Foam over base foam. This simple construction allows the company to price the mattress very competitively, and it is one of the most affordable mattresses on this list. 
While it isn't the most complex mattress, there is still plenty to love about the Tuft & Needle. It has a great balance of comfort and support, making it a good fit for back sleepers. Also, the Adaptive Foam offers excellent pressure relief for side sleepers. 
Worried about sleeping hot? The Adaptive foam contains graphite and gel that will help with heat dissipation. Even though it is an all-foam mattress, you shouldn't be waking up hot and sweaty! 
What Makes The Tuft & Needle Stand Out?
It boasts a streamlined design, so it can be sold for a much lower price. 
The Tuft & Needle should work for both back sleepers and side sleepers. 
The mattress features cooling infusions to keep you from overheating at night. 
Read the full Tuft & Needle mattress review 
15% Off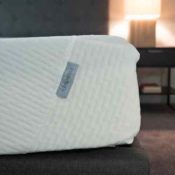 The Tuft & Needle is a great value mattress that is also extremely comfortable. Click the button to save 15%. Use code CLARITY15 to save. 
Best Memory Foam Mattress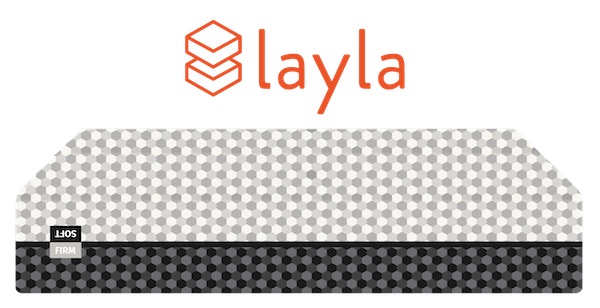 Layla
The Layla features a unique design and is actually flippable, giving the mattress two firmnesses in one. One side is firm and supportive while the other is soft and comfortable.
Lying on the soft side of the Layla, I can say this is the most comfortable mattress on this list. It features a thick layer of soft memory foam, and when I lie on my side, I feel almost no pressure on my shoulders and hips. I really sink into that soft memory foam and feel all pressure disappear immediately, so I would say it's a great mattress for side sleepers.
This memory foam is also infused with copper, which adds a few interesting qualities to the memory foam. First, copper helps to dissipate heat so that the memory foam does not trap so much heat. So, this memory foam should sleep cooler than other types of memory foam.
Second, copper is antimicrobial, which means that the copper will cut down on bacteria and mildew growth and ensure that your Layla mattress stays cool and comfortable for years to come.
If you are a side sleeper and want a very comfortable mattress for under $1000, the Layla should be a great choice.
What Makes The Layla Mattress Stand Out?
The Layla is flippable people you get two firmness options in one mattress.
It is an extremely comfortable mattress, one of the very best on the market.
The soft side of the Layla offers nice pressure relief and could be an excellent match for most side sleepers.
The copper-infused memory foam keeps the mattress cool and clean.
The full breakdown and Layla mattress review is available here.
Up To $200 Off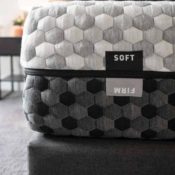 Layla is an innovative mattress that happens to be one of the most comfortable mattresses I've ever slept on.  You can get up to $200 off a Layla mattress (plus $300 of accessories) by clicking the link below.
What People Should Consider When Buying A Mattress Under $1000
Whether you decide to choose one of these five mattresses or another mattress under $1000, there are a few things you should think about. There is no one right mattress for everyone so keep these points in mind when you are looking for the best mattresses on Amazon or elsewhere online.
Sleeping position- It is always important to take one's preferred sleeping position into account when a person is picking out a mattress. A mattress that is a good fit for stomach sleepers might not be the best for side sleepers, for example. In general, side sleepers should opt for a softer mattress to ensure they get enough pressure relief on their shoulders and hips. Back sleepers should look for something closer to medium-firm so that they feel a good balance of comfort and support, and stomach sleepers should choose a mattress on the firmer end of the spectrum.
Durability- So, let's say someone finds a mattress that costs less than $1000, but two years later the mattress starts to sag and fall apart. While the person saved money up front, that mattress wasn't a sound investment ultimately. When people are choosing a mattress, they should always think about the durability of the materials used. If the mattress contains memory foam, is it of a higher density? People should keep an eye out for a mattress with high-density foams, latex, or coils, and they should have something that will last them for a good amount of time.
Sleeping temperature- It is also a good idea to find out if a new mattress will have people sleeping cool or hot throughout the night. A mattress under $1000 isn't so good if people wake up sweating every night, for example. People should pay close attention to the materials used in the mattress. If there is memory foam in the mattress, people should see if the producer infuses the memory foam with gel, graphite, or some other cooling agent. Also, hybrid and innerspring mattresses are going to have better airflow in general. Finally, people should keep an eye out for features like cooling covers and materials like latex.
Value- In the end, it all comes down to value, and just because someone is paying less for a mattress does not mean that they are getting a great value. However, if people consider the quality of the materials, the construction, and extra features, they should know if they are getting a good value. People should just think about how much they are paying for what they actually get, and they should be just fine!
RELATED: Best Mattress Under $500
Overall
Here's an overview of our top picks for the best mattresses under $1,000:
If people are trying to spend less than $1000 on your next mattress, one of these options should definitely work for them. Again, consumers should consider their sleeping position and other preferences, and one of these mattresses should be a clear choice. If people need more advice, they can leave their questions in the comment section below.
Featured image: Dean Drobot/Shutterstock
The following two tabs change content below.
Marten Carlson
Marten is Senior Editor at Mattress Clarity. He covers the mattress industry as well as sleep science news. He is specifically interested in the connection between sleep and overall health. Marten has written for media publications like Consequence of Sound and received a master's degree in Film Studies from Emory University. He comes from Franklin, Indiana, and spends all the time he can writing, directing, and acting in films. He has directed genre short films and features. His newest film, Starlets, recently premiered at the River Town Film Festival in Clinton, NJ. He also stars in the upcoming thriller, Sour Bear. His next film, At The Hop, is a hot rod actioner with a horror twist.
Latest posts by Marten Carlson (see all)