Mattress Quiz: Find Your Perfect Mattress
By clicking on the product links below, we may receive an affiliate commission at no cost to our readers. This helps us maintain our testing and review operations. See our disclosure page for more details.
Looking for the best mattress for you? With so many options available at just the click of a button, choosing the perfect mattress can be overwhelming to say the least.
Not to mention all the factors you should consider like your sleeping position, the mattress materials, the firmness, and more. If you don't have hours to do your research, how are you ever supposed to make a choice?
We've made it simple for those who are short on time and just want to make a quick, smart decision. Answer a few short questions in our mattress quiz below to receive tailored mattress recommendations!
Take Our Best Mattress Quiz
How Our Mattress Quiz Works
We've spent hundreds of hours researching, testing, and learning about mattresses. For us, navigating the wide sea of mattress options is a breeze! We can quickly tell you what side sleepers should look for in a mattress or what materials to avoid in a mattress if you tend to sleep hot.
But we know it's not that easy for everyone.
Most people are only purchasing a mattress every 7-10 years, so to the general public, mattress lingo just reads like mumbo jumbo and every bed starts to look the same. But if you don't know what to look for, you might end up with a mattress that causes you pain or one that is sagging and uncomfortable after only a few years.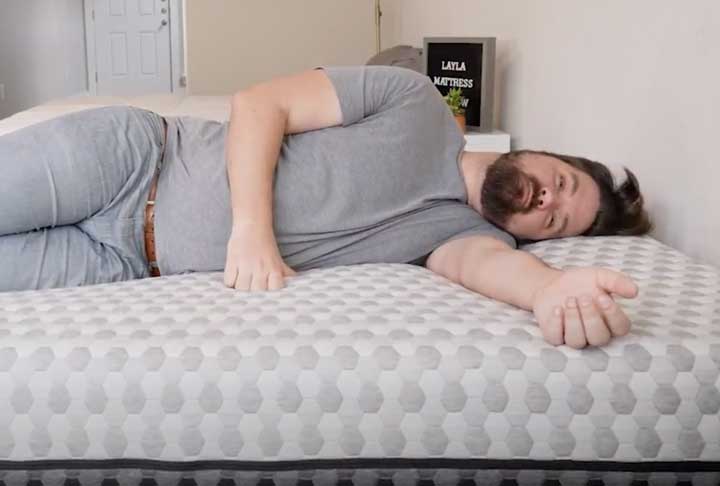 A mattress is a big purchase, and you want to get it right. By taking our mattress quiz, you can trust that we can help point you in the right direction to a mattress that will be well-suited to your needs and preferences.