If you struggle with aches and pains, an orthopedic mattress could really help you get a night of restful sleep. Orthopedic mattresses are great at keeping your spine aligned and can also relieve pressure and pain.
So, which orthopedic mattress is right for you? Well, we've got our seven top picks for you right here. Read on to find the best orthopedic mattress for you!
The Best Orthopedic Mattresses
The best orthopedic mattresses we have tested are:
While these are all great orthopedic mattresses, they are going to be a better fit for people with different preferences and sleeping positions. There is no one best orthopedic mattress for everyone, but one of these should work for you!
Best Orthopedic Mattress For Back Pain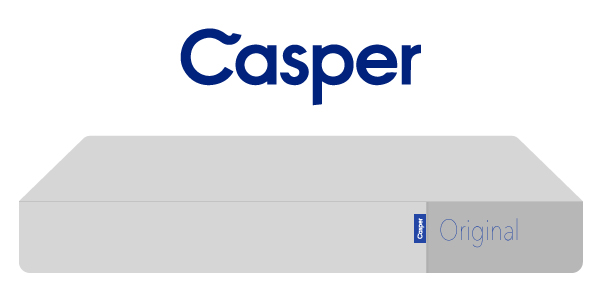 Casper
If you are looking for an orthopedic mattress, it might be because you struggle with back pain. If this is the case, you definitely want to check out the Casper mattress.
The Casper Original mattress features something called Zoned Support. Basically, the second layer of the Casper is firmer toward the center and softer toward the head and foot. This provides extra lumbar support and will help to keep your spine neutrally-aligned. This can relieve and prevent lower back strain.
The zoning also makes the mattress a good fit for all three sleeping positions. When you are back sleeping, you will feel that balance of comfort and support. Side sleeping, the soft top zone will relieve pressure on your shoulders and hips. Stomach sleeping, you should feel extra support under your hips.
What Makes The Casper A Great Orthopedic Mattress?
Its Zoned Support system makes it one of the best mattresses for back pain.
The Casper features AirScape foam which helps keep the top of the mattress from trapping too much heat.
It is a good orthopedic mattress for all three sleeping positions.
Read the full Casper mattress review 
Save 15%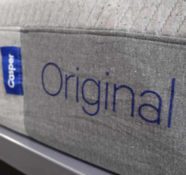 Casper is a great value that is also a great fit for all three sleeping positions. Click the button to save 15% on your purchase with the code SLEEP21!
Best Innerspring Mattress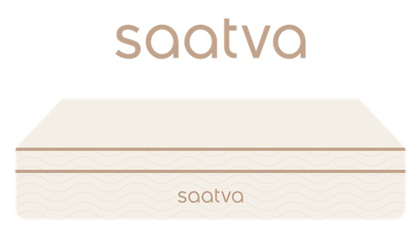 Saatva
The Saatva is an innerspring mattress that features two sets of coils – micro coils and support coils. Above that, the mattress boasts pressure-relieving memory foam as well as a plush pillow top on top of that. You also have a choice of how plush you want your pillow top to be. You can choose from their Plush Soft, Luxury Firm, or Firm models.
If you are looking for an orthopedic mattress with a good balance of comfort and support, we recommend the Luxury Firm model. The pillow top provides some nice relief for those pressure points, while the two sets of coils help keep the spinal properly supported. What's more, the mattress is zoned, providing extra support for the lower back.
In addition, the Saatva features some nice breathability. The two sets of coils allow for a good deal of airflow so that the mattress won't trap too much heat. Hot sleepers should definitely give it a gander!
What Makes The Saatva A Great Orthopedic Mattress?
The Luxury Firm model provides a balance of comfort and support.
The Saatva is one of the best innerspring mattresses that will also keep you neutrally-aligned.
The mattress will also help keep you cool while it relieves pain and pressure.
Read the full Saatva mattress review 
$200 Off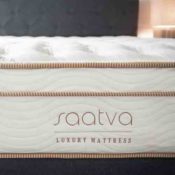 Saatva is a great value that happens to be both comfortable and supportive at the same time.  You can save $200 on a Saatva mattress simply by clicking the link below.
Best Hybrid Mattress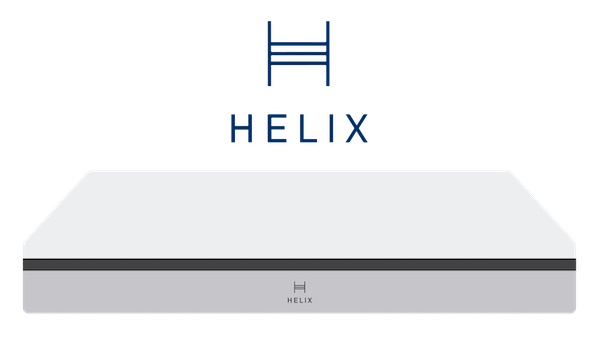 Helix Midnight
When you're shopping for an orthopedic mattress, you have many things to consider. You want to think about firmness, feel, and make sure that the mattress will be a good match for your specific sleeping situation. If you have no idea what you really need, the Helix mattresses could be a good option.
The Helix mattresses are some of the best hybrid mattresses on the market and they come in a variety of firmnesses and feels. You can select from one of their individual models, or you can take a sleep quiz. Answer questions about your sleeping position and preferences, and they will recommend the right mattress for you.
If you want a great orthopedic mattress, they might recommend the Helix Midnight mattress. It has a memory foam layer right on top that will help to relieve pressure on trouble areas. At the same time, the coils will hold up your body, keeping well-aligned.
What Makes The Helix Midnight A Great Orthopedic Mattress?
Its top layer provides that memory foam mattress feel that is extremely comfortable.
The Helix Midnight also comes in a Luxe model, offering more comfort and cooling.
It comes from Helix, makers of customizable, high-end mattresses.
Read the full Helix Midnight mattress review 
Save Up To $200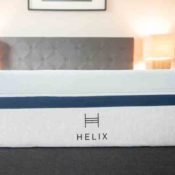 The Helix Midnight is a memory foam hybrid mattress that offers a great balance of comfort and support. Click the button for the save up to $200 and get 2 free pillows.
Best Mattress For Back Sleepers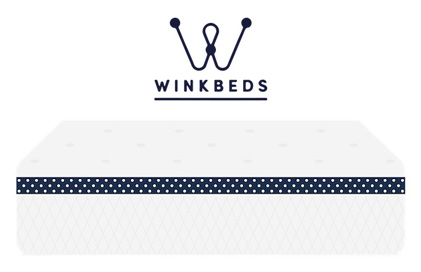 WinkBed
The WinkBed is another innerspring mattress with a high-end design. Like the Saatva, it features two sets of coils, memory foam, and a pillow top. With this mattress, you have four firmness options: Softer, Luxury Firm, Firmer, and Plus. The Plus is a mattress for heavy people that I personally love.
If you want an orthopedic mattress that is also one of the best mattresses for back sleepers, consider the WinkBed Luxury Firm model. It offers that balance of comfort and support that back sleepers really require. It also features advanced zoning that makes the mattress firmer toward the center. This provides lumbar support that will keep you aligned while you are back sleeping.
At the same time, the WinkBed Luxury Firm should work for many side sleepers and stomach sleepers. Combo sleepers who want a good orthopedic mattress should definitely give it a shot.
What Makes The WinkBed A Great Orthopedic Mattress?
The WinkBed comes in four firmnesses, making it a good option for different types of sleepers.
The Luxury Firm model is one of the best orthopedic mattresses for back sleepers.
The mattress features a luxury design similar to what you would find in a nice hotel.
Read the full WinkBed mattress review
$300 OFF + FREE SLEEP BUNDLE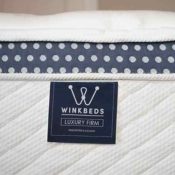 Winkbeds has a mattress that is an excellent balance of comfort and support.  You can get $300 off + Free Sleep Bundle with our coupon. Just enter your email to save. 
Best Medium Firm Mattress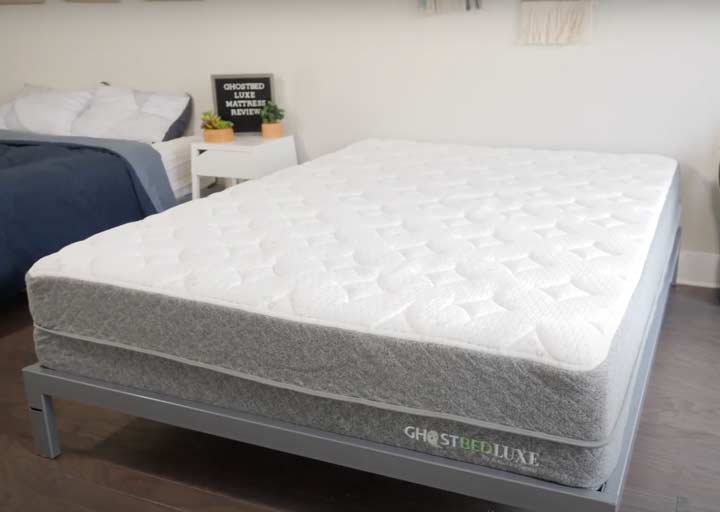 GhostBed Luxe
When you're looking for the best orthopedic mattress, you also want to make sure to consider whether you want a firmer or softer bed. If you are a stomach sleeper or back sleeper, you want to find a firmer mattress. The GhostBed Luxe is the best orthopedic firm mattress.
Because the GhostBed Luxe incorporates memory foam into its comfort layers, this mattress has a fairly slow-moving feel. You'll sink in to enjoy some body contouring, and the mattress responds slowly to pressure. 
The GhostBed Luxe is also one of the most breathable mattresses out there. The cooling memory foam leaves a lot of room for airflow, so the mattress is almost completely temperature neutral.
What Makes The GhostBed Luxe A Great Orthopedic Mattress?
Its firm feel offers great spinal support for back sleepers.
It has excellent durability, so it should offer great support for years to come.
The Ghostbed Luxe is one of the best orthopedic mattresses for those who prefer a firmer mattress.
Read the full GhostBed Luxe mattress review
30% Off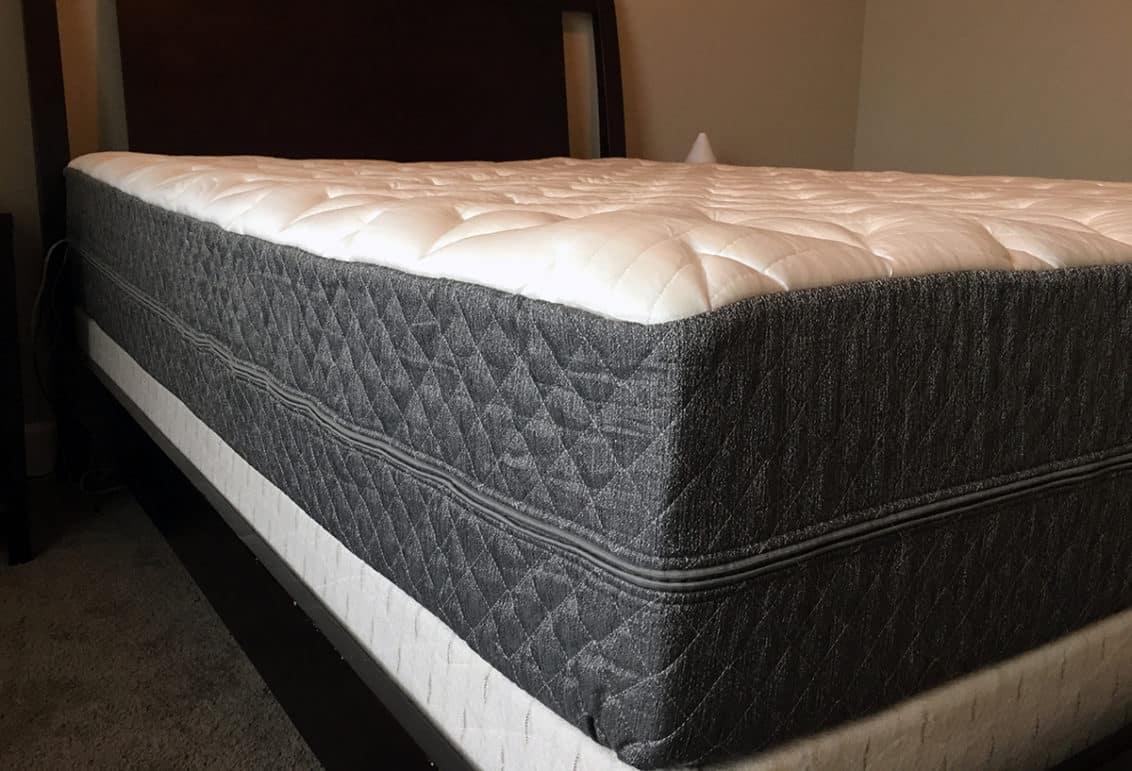 The GhostBed Luxe is a high-profile all-foam mattress that sleeps cool and comfortable. Right now, customers can get 30% off the mattress + 2 free pillows.
Best Soft Mattress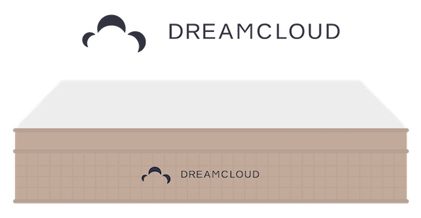 DreamCloud Premier
The DreamCloud Premier is a hybrid mattress that contains supportive coils, multiple layers of high-density foam, and a cover that is quilted with plush foam. With its comfy top layers, the DreamCloud Premier is a softer mattress.
This will especially be an especially good orthopedic mattress for side sleepers. The plush top will let you sink in a fair bit, relieving pressure on your shoulders and hips. At the same time, the coils provide some good pushback and will keep you in good neutral spinal alignment. Even though it is softer, it should still be a good mattress for back sleepers.
Being a hybrid mattress, the DreamCloud Premier is also very breathable. The coils leave a good amount of room for airflow, and the mattress also features gel infusions to help with cooling.
What Makes The DreamCloud Premier A Great Orthopedic Mattress?
It is a softer orthopedic mattress that will offer good pressure relief for side sleeping.
The DreamCloud Premier is a luxury orthopedic mattress sold for a value price.
It offers cooling relief along with good comfort and support.
Read the full DreamCloud Premier mattress review
$200 Off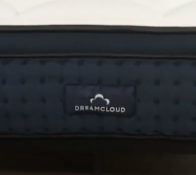 DreamCloud Premier is a high-quality, luxury mattress that a lot of people are going to like.  You can get $200 off the DreamCloud Premier mattress and receive $399 of free accessories simply by clicking the link below.
Best Cooling Mattress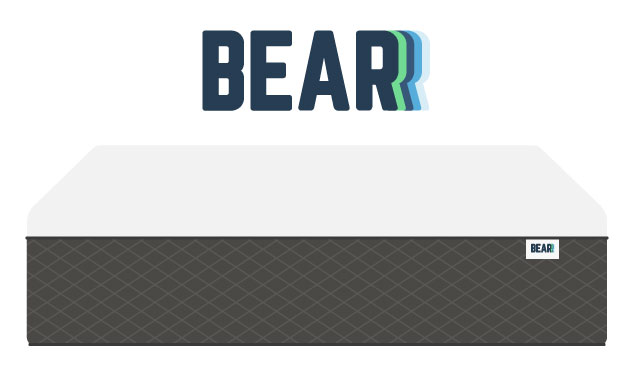 Bear Hybrid
If you are in search of an orthopedic mattress and you are also a hot sleeper, you want to find something with great cooling features. With this in mind, we would definitely recommend the Bear Hybrid mattress.
It is a hybrid mattress that features supportive coils and cooling gel memory foam in the top layer. This will help draw away your body heat, and keep you from overheating during the night. Also, the coils promote airflow through the mattress, keeping the mattress nice and breathable.
Being a hybrid mattress, it also has a great balance of comfort and support. This makes it a good orthopedic mattress for both back sleepers and side sleepers.
What Makes The Bear Hybrid A Great Orthopedic Mattress?
It boasts gel memory foam that offers good cooling and pressure relief.
The Bear Hybrid offers a good balance of comfort and support.
The mattress should work for both side and back sleepers.
Read the Bear Hybrid mattress review
25% Off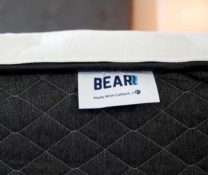 The Bear Hybrid has a great balance of comfort and support. It is a great match for back and side sleepers. Mattress customers can get 25% off the Bear Hybrid and a free gift set with the promo code 'CLARITY25'
What Is An Orthopedic Mattress?
So, what is an orthopedic mattress? An orthopedic mattress is a type of mattress that's meant to offer extra spinal support and a touch of pressure relief for the back and joints, thereby reducing aches and pains. The term "orthopedic mattress" was coined in the 1950s after studies examining joint and bone function suggested that specially-designed mattresses might help prevent morning back pain. The earliest orthopedic mattresses were indeed designed to adhere to orthopedic principles that could be therapeutic for achy backs.
But then the mattresses started selling well, and the term "orthopedic" was co-opted by mattress manufacturers and marketers looking to cash in on the popularity of orthopedic mattresses—regardless of whether their beds were expressly designed to soothe back pain. Because there are no government regulations regarding the language that mattress manufacturers use to describe their products, the term "orthopedic mattress" has been diluted over the years.
None of this is to say that the concept of orthopedic mattresses is worthless. It just means that you need to do your research carefully. While some mattresses wrongly claim to be orthopedic in nature, there are mattresses that will live up to the "orthopedic" claim—in fact, you've just read about seven of them in this roundup!
Why Use An Orthopedic Mattress?
Now that you know how orthopedic mattresses originated, you can probably guess why someone might use one of these beds.
Orthopedic mattresses are most commonly used by people who suffer from back and/or joint pain and are looking for a bed that will ease those aches and help them obtain better-quality sleep. This includes people who suffer from chronic pain conditions, such as arthritis, as well as people who are recovering from injuries or accidents, seniors, people who are recovering from surgery, and active people who need extra support for recovering properly post-exertion.
Make sure to also check out our best mattresses for fibromyalgia, best mattresses for arthritis, and best mattresses for hip pain.
What Are The Benefits Of An Orthopedic Mattress?
As noted above, not all so-called "orthopedic mattresses" are created equal. But when you find a mattress that's truly designed with orthopedic principles in mind and that suits your personal sleep position(s) and needs, then you're likely to enjoy several benefits. For instance, an orthopedic mattress can:
Provide great support
Promote proper spinal alignment
Help you feel more comfortable in bed, which can facilitate quality sleep
Relieve pressure around joints, thereby minimizing pain
Facilitate recovery from injuries, surgery, and physical exertion
Provide lasting support (for approximately 7 to 10 years) thanks to the use of durable and high-quality materials
What Are The Cons Of An Orthopedic Mattress?
Even though there are several benefits to using an orthopedic mattress, these beds aren't without their downsides. For example:
Because of lax regulations, it can be difficult to determine whether a mattress that claims to be orthopedic will actually live up to its claims
Orthopedic mattresses are sometimes more expensive than mattresses that don't claim to have an orthopedic design
Because orthopedic mattresses are often on the firmer side, they might not always feel comfortable to side sleepers, who need extra pressure relief around the shoulder and hip
How To Choose The Best Orthopedic Mattress
When it comes to the best orthopedic mattress, there's no such thing as one size fits all. Instead, the best mattress for you will come down to a number of personalized factors. Above all? Comfort reigns supreme. If you're not comfortable on a bed, then it's highly unlikely it will help you sleep well.
While we can't tell you which mattress to buy, we can equip you with some guidelines that will significantly up your chances of landing on a mattress that helps relieve pain and promote restful sleep. To that end, here are some factors to consider during your mattress search:
Spinal support and firmness. This is probably the most important factor to consider when shopping for an orthopedic mattress. A bed that promotes proper spinal alignment will go a long way in relieving back pain, because it will support the natural curve of the spine and reduce strain on muscles, tendons, and bones. As a general rule, most people find the proper balance of support and comfort on a medium-firm mattress (though again, there's some variation here; for instance, heavier-weight folks might prefer the added support of a firmer mattress). A bed that's too soft can allow the spine to sag, while a bed that's too firm might not provide enough pressure relief alongside spinal support. Which brings us to the next consideration…
Pressure relief. While spinal support is a crucial component of any orthopedic mattress worth its salt, it is possible to have too much of a good thing. That support needs to be balanced with pressure relief so pressure doesn't build up around the joints during the night. The bed should have some give so as to minimize the risk of provoking joint pain. This is especially true for side sleepers.
Preferred sleep position(s). Your chosen sleep position (or positions) influences where your body is likely to experience the most pressure and require the most support during the night. For instance, stomach sleepers generally require extra support around the hips to make sure the lower and upper spine stay aligned. Side sleepers need plenty of pressure relief around the shoulder and hip, or they risk feeling pressure build during the night—so they tend to fare best on slightly softer beds. And back sleepers need lumbar support combined with a touch of body contouring to allow the natural curvature in this area of the spine. Knowing the needs of your preferred sleep position(s) can help you narrow in on the right firmness, support level, and pressure relief.
Edge support. If your pain issues make it challenging to climb in and out of bed, then it's a good idea to look for a mattress with strong edge support. This will ensure the edge of the mattress doesn't collapse underneath you when you're using it for support while sitting, standing, or lying down.
Certifications. Since the mattress industry is rather unregulated, you can help yourself rest assured that you've purchased a true orthopedic mattress by looking for certifications or other marks of approval from medical experts or organizations, such as the American Chiropractic Association.
Medical input. It can be helpful to consult a doctor, physical therapist, or other medical expert about the best sleeping position(s) and mattress for your condition. They might be able to advise you as to your ideal mattress firmness or the use of props that could further minimize pain (such as placing a pillow between your legs while side sleeping).
Company policies. Finding a comfortable mattress is important for everyone, but it's especially necessary for anyone who suffers from back or joint pain. For this reason, it can be helpful to look for mattresses with generous sleep trials and return policies, so you can test the mattress out in the comfort of your home and easily return it if it's not a good fit.
Budget. No matter what kind of mattress you're looking for, it's always important to keep your budget in mind. Determining a comfortable budget at the start of your mattress search will make your life easier by allowing you to eliminate some options right off the bat.
The Best Mattress Type For Orthopedic Mattresses
Orthopedic mattresses can take many forms, and no mattress type is inherently better than another. As always, the best orthopedic mattress type varies by person and comes down to your body, sleep position(s), and preferences. That said, here are a few guidelines to keep in mind:
Memory foam tends to offer exceptional pressure relief, but it doesn't always support spinal alignment. If you're interested in a memory foam bed, look for options that balance pressure relief with spinal support, perhaps with the use of firmer foams underneath the comfort layer.
Innerspring mattresses are generally quite supportive, but they don't always offer a ton of pressure relief. If you like the feel of innerspring beds, consider looking for an option with a plush pillow top or other pressure-relieving comfort layer
Hybrid mattresses often offer the best of both spinal support and pressure relief thanks to the use of supportive coils in the support layer and pressure-relieving foams in the top layers. (Note that each hybrid mattress is different, so review materials and design features closely)
Latex mattresses are very durable and generally offer a supportive and responsive sleeping surface along with a touch (though not a ton) of pressure relief
How Does Back And/Or Joint Pain Affect Sleep?
Why is an orthopedic mattress useful for people who are dealing with pain? Because there's a strong link between pain and sleep deprivation.
One study of 1,941 patients found that people suffering from lower back pain commonly report sleep disturbances, and folks with more intense pain reported greater sleep disruption. More generally, chronic pain is known to prevent sound sleep. For instance, chronic pain might shorten the amount of time spent asleep, disrupt crucial REM sleep cycles, or provoke stress or anxiety that makes it harder to drift off.
The relationship between pain and sleep quality is a two-way street. In a nasty cycle, poor sleep can exacerbate pain during the day (possibly because low sleep quality is linked to higher levels of inflammation, which can cause pain flare-ups), and this intensified pain can then make it harder to fall and stay asleep at night.
All of this speaks to why it's so important for anyone dealing with pain to seek out a mattress that enhances their odds of staying comfortable throughout the night.
How To Sleep Better With Back Or Joint Pain
This probably won't come as a surprise, but one of the most effective ways to guarantee yourself better-quality sleep is to invest in a mattress that supports neutral spinal alignment and helps your body feel comfortable all night long. But don't just take our word for it; WebMD says the same.
Once you've secured a comfortable and supportive mattress, there are several other steps you can take to increase your chances of sleeping better in spite of back or joint pain.
Pick your pillow carefully. While the mattress you sleep on will have the biggest impact on your comfort, don't overlook the importance of pillows. The best pillow for you will ensure that your head and neck stay aligned with your spine in your chosen sleep position. Consider a feather or memory foam pillow to enjoy some contouring and pressure relief around your head and neck.
Manage pain outside of the bedroom. Taking steps to manage pain during the day will decrease the chances of pain keeping you up at night. Effective pain management strategies include regular exercise, stretching, physical therapy, and over-the-counter or prescription medications. Work with a medical professional to determine the best pain management plan for your condition.
Get a move on. Per WebMD, regular exercise has been shown to ease pain and stiffness, relieve the stress and anxiety that can accompany chronic pain conditions, and make it easier to fall asleep at night. Consider gentle, low-impact exercises such as walking, yoga, swimming, aqua aerobics, and so on. Pay special attention to developing core strength, as this can help relieve back pain.
Practice relaxation techniques. As noted above, painful conditions often provoke anxiety, depression, and other mental health challenges. It's just as important to treat these conditions as it is to address physical pain. To that end, consider incorporating soothing activities into your daily routines, such as journaling, breath work, listening to music, meditating, and talking with a therapist.
Adopt sound sleep hygiene habits. This is important for everyone, and that includes folks who are managing pain. Sound sleep hygiene includes a variety of behaviors such as falling asleep and waking up at the same time every day, keeping electronics out of the bedroom, avoiding electronics for the hour before bed, restricting bedroom activities to sleep and sex, avoiding caffeine in the evening, and making your bedroom environment cool, dark, and quiet.
What's The Best Sleeping Position For Back Or Joint Pain?
As with all mattresses, there is no one size fits all when it comes to the best sleeping position for back or joint pain. The right sleeping position for you comes down to several factors, most especially personal comfort. The fact of the matter is that if you're comfortable in a given sleep position, you're more likely to fall asleep.
That said, many people derive pain relief from sleeping on their back. In fact, according to the Cleveland Clinic, this position is optimal for most sleepers, and especially for folks who are coping with back or joint pain. That's because back sleeping evenly distributes your weight across the entire body, which helps support proper alignment and minimizes pressure that can lead to pain. If you're not already a back sleeper, consider giving this position a try.
If back sleeping isn't an option for you, there are steps you can take to optimize side or stomach sleeping.
For instance, per the Cleveland Clinic, side sleepers can make this position easier on the spine by switching from side to side (either during each night or from night to night). This way, you don't create uneven pressure and strain on your body. While you're at it, try placing a pillow between your knees to help promote straight alignment between the hips, pelvis, and spine.
Meanwhile, stomach sleepers will benefit from paying careful attention to their pillow. Look for a thinner option that allows your head to remain aligned with your spine in this position. If your hips tend to sag, it might also be helpful to tuck a small pillow under them so they stay elevated and aligned with the spine.
Summary
Here's a summary of the best orthopedic mattresses on the market.
Again, there is no one perfect orthopedic mattress. However, one of these should be the right mattress for you!
FAQs
Finally, we would like to answer some of the most frequently asked questions about the best orthopedic mattresses.
What is the best orthopedic mattress?
We have listed out the best orthopedic mattresses on the market. There really is no one best mattress orthopedic mattress but, if we had to choose, we would choose the Saatva mattress.
The Luxury Firm model offers the balance of comfort and support you should find in an orthopedic mattress. It offers the pressure relief of a plush pillow top and the support of two sets of coils.
Why should I choose an orthopedic mattress?
You should choose an orthopedic mattress if you deal with joint pain or back pain. Also, if you are recovering from an injury, an orthopedic mattress can be a great choice.
How do I choose the right orthopedic mattress for me?
If you are looking for the best orthopedic mattress, there are a few things you should consider. First off, you want to find a mattress that is right for your sleeping position. Second, you want to consider your weight and feel preferences.
What is an orthopedic mattress made of?
Orthopedic mattresses promote the proper spine alignment, create excellent pressure relief, and feel quite supportive. They're made from many different materials, including coils, memory foam, and latex foam.
Does an orthopedic mattress have springs?
It could. Orthopedic mattresses like the Saatva have springs, while orthopedic mattresses like the Purple do not.
Marten Carlson
Marten is Senior Editor at Mattress Clarity. He covers the mattress industry as well as sleep science news. He is specifically interested in the connection between sleep and overall health. Marten has written for media publications like Consequence of Sound and received a master's degree in Film Studies from Emory University. He comes from Franklin, Indiana, and spends all the time he can writing, directing, and acting in films. He has directed genre short films and features. His newest film, Starlets, recently premiered at the River Town Film Festival in Clinton, NJ. He also stars in the upcoming thriller, Sour Bear. His next film, At The Hop, is a hot rod actioner with a horror twist.