In 2021, there are thousands of mattresses that customers can choose from, so searching for that perfect mattress can be truly daunting! Also, given the fact that there is no one best mattress for everyone, it is difficult to narrow down the choices.
To assist all those confused shoppers out there, we've put together a list of our top picks for the best mattresses of 2021. There's something for everyone here – from soft memory foam mattresses to supportive luxury innerspring mattresses.
Keep reading to learn about our top picks, find out how we chose our favorites, and receive shopping tips! If you want more tailored recommendations, be sure to check out our mattress quiz.
Time to replace your mattress? We've got you covered!
Our Top Picks
The best mattresses of 2021 are:
In addition to the top picks and the details of the top picks, there are multiple categories for people looking to get more specific about their mattress research.
Editor's Pick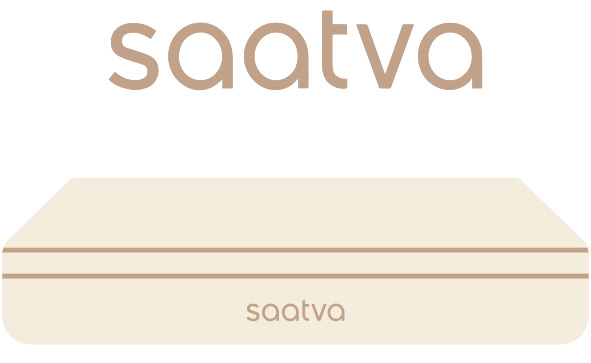 Saatva
All-foam mattresses are fantastic, but what about those who prefer more of that traditional coil mattress feel? Well, that's where the Saatva mattress comes in – it features two sets of supportive steel coils and a soft pillow top above that.
This construction gives the Saatva mattress an excellent balance of comfort and support – the two sets of coils should provide incredible support for both back sleeping and stomach sleeping and, at the same time, the pillow top should offer pressure relief to side sleepers. If it sounds like the Saatva mattress is a good match for all three sleeping positions, that is because it is!
Below the pillow top, the Saatva contains a layer of memory foam that should offer some extra lumbar support, making the mattress an ideal choice for people who struggle with back pain.
So, fans of innerspring mattresses who sleep in pretty much any position should take a look at the Saatva mattress.
What Makes The Saatva Stand Out?
The Saatva's balance of comfort and support should make it an excellent option for all three sleeping positions.
The mattress features a traditional innerspring feel with a softer pillow top.
The duals sets of coils should promote airflow through the mattress, keeping it from sleeping too hot.
Read the full Saatva mattress review
$200 Off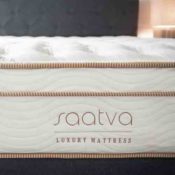 Saatva is a great value that happens to be both comfortable and supportive at the same time.  You can save $200 on a Saatva mattress simply by clicking the link below.
Best Hybrid Mattress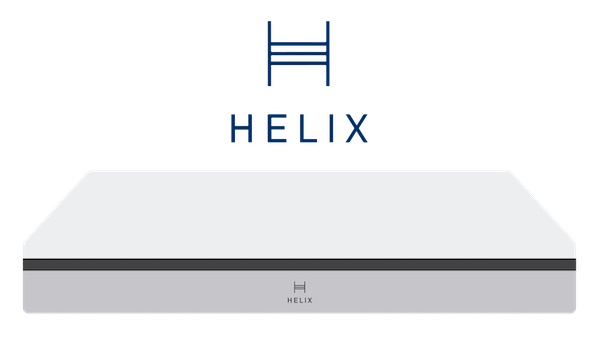 Helix Midnight
Finding the right firmness, feel, and features can be difficult, but Helix is all about making the mattress buying process easier – they invite each customer to participate in a sleep quiz on their website and will customize a mattress to meet their needs. Customers can also choose to select from one of Helix's soft models all the way up to the Helix Plus, their mattress designed for larger people.
The Helix line is made of the best hybrid mattresses on the market. They range in terms of firmness, so there really is something for everyone. To get you started, take a look at the Helix Midnight, their most popular model. It has a great balance of comfort and support and will be good fit for multiple sleeping positions. 
The Helix mattresses are also a fantastic option for couples – each partner can take their own sleep quiz, and Helix will customize their respective side of the mattress based on their answers. For those couples who have very different sleeping preferences, the Helix is definitely worth checking out.
Helix also offers Luxe models for all of their mattresses – those customers who want to add some more premium features "advanced sleep technology" and a tufted pillow top as well. People who sleep hot can also add Helix's Ultra Cool Cover to their order, and it should keep the top of the mattress nice and cool.
Helix is all about flexibility, options, and customization, so most people should find exactly what they are looking for with a Helix mattress.
What Makes The Helix Stand Out?
Helix will customize each mattress to meet the needs of every customer.
Customers can pick between six mattress models that vary in design, firmness, and feel.
These are some of the best hybrid mattresses on the market. 
The Helix mattresses are some of the best mattresses for couples.
Helix's Luxe models offer more premium upgrades for their mattresses.
Read the full Helix Midnight mattress review 
Save Up To $200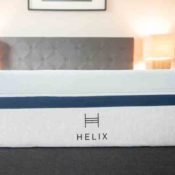 The Helix Midnight is a memory foam hybrid mattress that offers a great balance of comfort and support. Click the button for the save up to $200 and get 2 free pillows.
Best Firm Mattress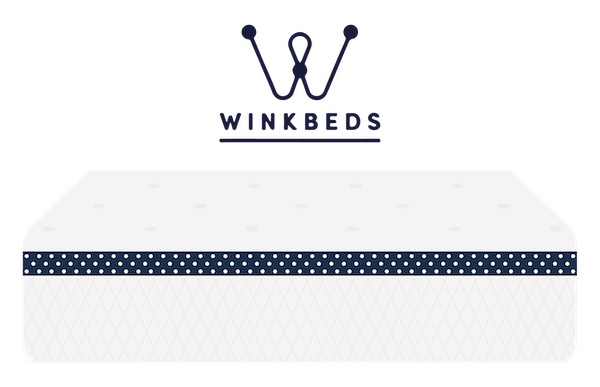 WinkBeds
Those who have enjoyed their time on a luxury hotel mattress should set their sights on the WinkBeds mattresses. WinkBeds offers four mattress options: Soft, Luxury Firm, Firm, and Plus – they vary in firmness, but these are all luxury mattresses with supportive coils and comfortable pillow tops.
The Luxury Firm is their most popular mattress and also my personal favorite – it features the best balance of comfort and support and should be an excellent choice for all three sleeping positions.
Back sleeping and stomach sleeping on the WinkBeds Luxury Firm, most should feel well supported by the microcoils and pocketed coils – side sleeping, the majority of people should feel little pressure on their shoulders and hips.
Those who are seeking a luxury innerspring mattress similar to what one would find in a high-end hotel should definitely take a look at the WinkBeds mattresses.
What Makes The WinkBeds Stand Out?
The WinkBeds Luxury Firm contains two layers of coils and should be supportive enough for sleepers of many sizes.
The mattress contains some very durable materials and should be a fantastic longterm investment.
The WinkBeds should not sleep too hot because the coils allow for so much air to pass through the mattress.
Customers have four firmness options, so it should be simple to find the perfect match.
Read the full WinkBeds mattress review 
$300 OFF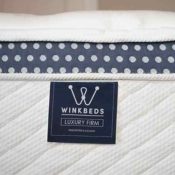 Winkbeds has a mattress that is an excellent balance of comfort and support.  You can get $300 off the Winkbeds mattress by clicking the link below.
Best Affordable Luxury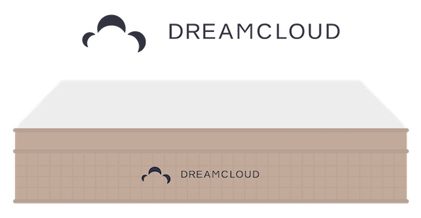 DreamCloud Premier
The DreamCloud Premier is a luxury hybrid mattress that layers a plush pillow top on a system of supportive coils to give sleepers the best of both worlds. These materials create a sleeping surface that offers unmatched support while balancing the contouring comfort most sleepers need. 
This bed is a great choice for back and side sleepers alike; it's firm and supportive enough to keep back sleepers in a neutral spine alignment, while still being plush enough to hug a side sleeper in the hips and shoulders for a comfortable night's sleep. 
The DreamCloud Premier is also a good option for people who sleep hot. It's designed with gel-infused foams and airflow-promoting coils to give sleepers a cool night's rest. Plus, all the materials used in the DreamCloud Premier are extremely durable so it's a sound long-term investment.
People will truly get all the benefits of a luxury hybrid mattress with the DreamCloud Premier at a value price. 
What Makes The DreamCloud Premier Stand Out?
It offers exceptional support and great comfort all at a value price. 
The DreamCloud Premier is well-suited for many different types of sleepers. It can support back and side sleepers well with its combination of materials. 
It's made with durable materials that will stand the test of time. 
Read the full DreamCloud Premier mattress review.
$200 Off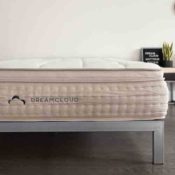 DreamCloud Premier is a high-quality, luxury mattress that a lot of people are going to like.  You can get $200 off the DreamCloud Premier mattress and receive free sheets, pillows, and a protector simply by clicking the link below.
Best Value Mattress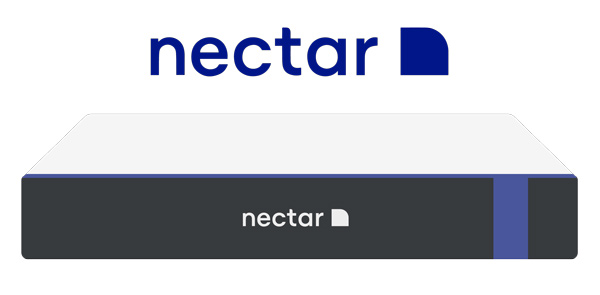 Nectar
When shopping for the best mattress, no one wants to spend more than they have to. At the same time, they want to make sure they are getting a quality mattress that will last for a good amount of time. While the Nectar is not the most affordable mattress on the market, it is one of the best values. 
The Nectar features three layers in its construction – gel-infused memory foam, Hi Core memory foam, and base support foam. They are all high-density and high-quality and should offer comfort for a number of years. 
The Nectar is also an extremely comfortable mattress, plain and simple. The memory foam offers soft pressure relief for side sleepers and good contouring for back sleepers as well. For such a comfortable, high-quality mattress, we would honestly expect the Nectar to cost more! 
What Makes The Nectar Stand Out?
The Nectar is a high-quality memory foam mattress that is also a great value. 
The Nectar is a comfortable mattress that should be a good match for back sleepers and side sleepers. 
The mattress features cooling materials to keep it from trapping too much heat.
Read the full Nectar mattress review 
Free Accessories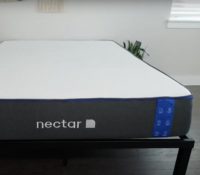 Nectar is a very comfortable memory foam mattress that happens to also be an amazing value, and customers can get the best deal on the Nectar plus $399 of free accessories by using our coupon.
Best Cooling Mattress For Hot Sleepers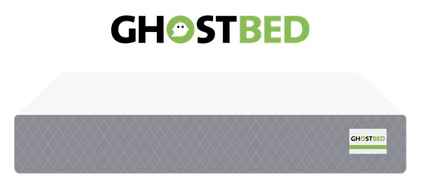 GhostBed
If you're a person who naturally tends to sleep hot at night, the GhostBed mattress could be a great choice for you. The GhostBed mattress is a latex foam mattress that is exceptionally cool and it comes at a great, budget-friendly price. 
What makes the GhostBed so cool? First, it's topped with a polyester cover that is thin, breathable, and cool to the touch. Underneath you have an aerated layer of latex foam for the comfort layer. If you're looking for the comfortable feel of foam, but don't want to feel like you're sinking in and getting your heat trapped in the bed, you'll love the feel of this layer. 
The GhostBed mattress also has a great support layer. The balance of comfort and support you'll get on this bed makes it a great fit for many sleeper types, including back sleepers, stomach sleepers, and even heavier people.
What Makes The GhostBed One Of The Best?
It's a very cool and comfortable mattress that comes at a great value price. 
It will suit many different types of sleepers. 
It's a very durable mattress that offers a lot of long-term support.
Read the full GhostBed mattress review.
25% Off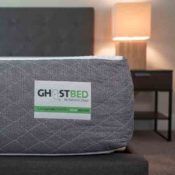 Ghostbed is a very supportive mattress that is ideal for back and stomach sleepers, and it is also a great value - right now, customers can get 25% off the GhostBed and 2 free pillows. 
Best For Side Sleepers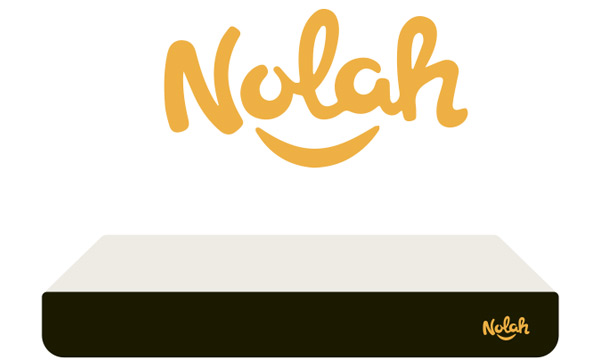 Nolah Original
Nolah offers two mattresses, the Signature and original Nolah, and I have been an enormous fan of the original for quite some time. Like the Layla, it is one of the most comfortable mattresses I have ever tried.
The Nolah mattress features a proprietary AirFoam which is designed to relieve pressure better than memory foam – having slept on the Nolah, this seems to be true. Side sleepers who are light- or medium-weight should experience excellent pressure relief on the Nolah mattress – the mattress is really built to cater to side sleepers. The majority of back sleepers should also get enough support while lying on the Nolah.
The AirFoam layer and Avena foam transition layer are also very responsive – the mattress will allow sleepers to sink in, but they should not feel stuck.
Overall, side sleepers who are not on the heavier side should find the Nolah to be a good match.
What Makes The Nolah Original Stand Out?
The Nolah mattress features a proprietary AirFoam that is designed to relieve pressure very well.
The mattress should be a fantastic option for lightweight and medium-weight side sleepers.
Back sleepers should also feel well supported on the Nolah.
AirFoam is also manufactured to not trap as much heat as memory foam, making the Nolah ideal for hot sleepers.
Read the full Nolah mattress review
$260 Off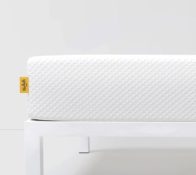 Nolah has a VERY comfortable mattress that is especially good for side sleepers.  You can get $260 off the Nolah mattress and 2 free pillows by clicking the link below.
Best Mattress For Back Sleepers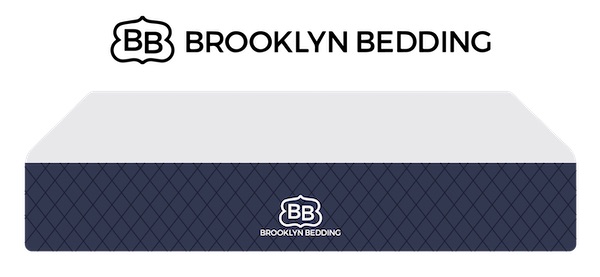 Brooklyn Bedding Signature
The Brooklyn Bedding Signature is a hybrid mattress that comes in three firmnesses – Soft, Medium, and Firm. Back sleepers and those who need a good balance of comfort and support will love the Medium model. It will allow your hips to sink in just the right amount while the coils hold up your body. 
The Brooklyn Bedding mattresses all stand out because they are some of the best values on the market – Brooklyn Bedding is a rarity in that they own their own factory. They are able to make quality mattresses and, after cutting out the middleman, they can pass those savings on to customers.
So, those who are looking for a great deal and want a great mattress for back sleeping should take a look at the Brooklyn Bedding Signature mattress.
What Makes The Brooklyn Bedding Signature Stand Out?
The Brooklyn Bedding Signature comes in three firmness options. 
The Medium model is one of the best mattresses for back sleepers. 
The company owns its own factory, allowing them to sell the Brooklyn Bedding mattresses at a very affordable price.
Read the Brooklyn Bedding Signature mattress review
Get 25% Off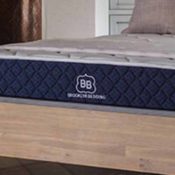 Brooklyn Bedding has amazing products that are sold at very affordable prices. Click the button and use code REFRESH25 to save 25% on your purchase.
Best Memory Foam Mattress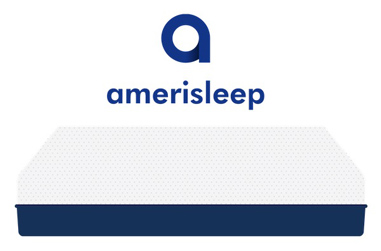 Amerisleep AS3
Amerisleep offers a line of five memory foam mattresses each with a different firmness level. The AS3 from Amerisleep has a medium firmness and is the most popular model the company offers. 
This memory foam mattress has the soft, classic feel of a foam bed, but also offers great support and responsiveness. No one want to sink too far into their bed and get trapped, which can sometimes be a problem with memory foam mattresses. However, the AS3 bounces back fast and makes a good match for combination sleepers who move around throughout the night. 
The AS3 is also designed with specific materials to give you a cool night's sleep. Its Celliant cover and bio-based foams increase the value of the foam mattress by making it breathable so you don't sweat through your sleep. Couples can also find comfort on the AS3 due to its responsiveness and great motion isolation. 
What Makes The Amerisleep AS3 Stand Out?
It's designed to avoid some common problems with memory foam mattresses like sinking in too far or trapping body heat. 
The AS3 is a great choice for people who sleep on their side or move around in multiple sleeping positions throughout the night. 
It does a great job isolating motion, making it a good fit for couples who share a bed.
Read the full Amerisleep AS3 mattress review. 
30% Off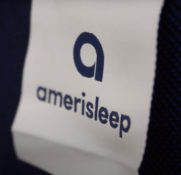 The Amerisleep AS3 is the brand's most popular model and offers an excellent balance of comfort and support. Get 30% off the Amerisleep AS3 mattress by using code AS30. 
Best for Back Pain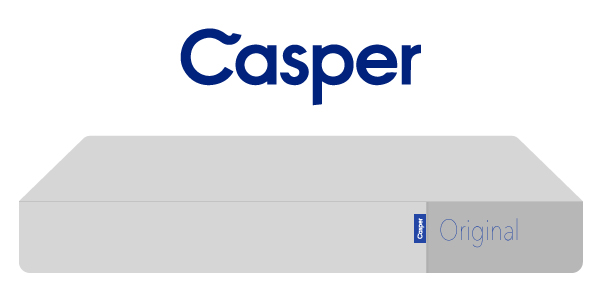 Casper
Those who struggle with back pain should usually be looking for a mattress with a good balance of comfort and support. There are few mattresses that strike that balance as well as the Casper mattress, which is why we chose the Casper as the best bed for back pain on this list.
The Casper contains a proprietary Zoned Support system – the transition layer is firmer toward the center of the mattress and softer at the head and foot of the mattress. This means the Casper mattress will feel softer when sleepers are on their back or stomach and softer when they are on their side. Those with back pain should get the extra lumbar support they require. 
With its Zoned Support, the Casper should also be an excellent choice for combination sleepers. Also, the Casper is going to be an ideal match for couples who sleep in different positions – one partner can easily sleep on their side while the other sleeps on their stomach.
In addition, the Casper has a nice balanced foam feel – the mattress has some of that soft, slow-moving memory foam feel and also some of the responsiveness of latex. The mattress lets sleepers sink in just a bit, but it should be very easy to move around and change positions during the night.
Believe the hype about the Casper – it is a comfortable mattress that should work for many types of sleepers, especially those with back pain.
What Makes The Casper Stand Out?
The Casper features Zoned Support which makes the mattress both supportive and comfortable.
The mattress should be ideal for combination sleepers, couples, and those who have back pain. 
The Casper contains open-celled foams that make it breathable and a fantastic option for hotter sleepers.
Read the full Casper mattress review
10% Off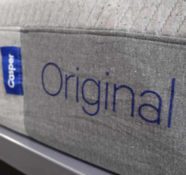 Casper is a great value that is also a great fit for all three sleeping positions.  You can get 10% off a Casper mattress when you click below and use code CLARITY10.
If People Just Aren't Sure
If people really don't know what they want, they should take a hard look at Helix, because the company offers people the opportunity to get a fully customized mattress.  All consumers have to do is fill out a series of questions and they will make a mattress that is customized based on the answers to those questions.  If someone sleeps with a partner, they can actually customize each side of the mattress separately.  For those reasons, this could be an interesting choice if people really just don't know what type of mattress is going to be most appropriate for them.
Read our Helix mattress review
Factors We Consider
There are a number of factors that we look at when doing our reviews. Some of the factors are objective and others are more subjective. Here's a quick list of what we take a look at in 2021.
Value– There are multiple ways to assess the value of a mattress.  If the company spends a ton on overhead and marketing, then the product is probably going to be priced higher than it could be otherwise.  If the materials are not durable, then the product won't last long and it won't be a good value.  We take a look at the quality of the materials and assess the company's business model.  We then look at the price being charged and are able to make a good assessment of the overall value of the mattress.
Feel– Feel is a subjective thing.  Some people, for example, love memory foam while others can't stand it.  Rather than saying one type of feel is better than another, we assess the feel, describe it in detail, show it off, and try to point mattress shoppers in the right direction.  Ultimately, everyone will have to make the assessment for the type of feel that they think is best for them.
Firmness– Firmness is also a subjective measure.  We'll give our take on what we think the firmness is and we'll demonstrate it via video.  However, take our assessment with a grain of salt because it is such a subjective measure.  One person might think a mattress is firmer than average, while someone else might think the same exact mattress is softer than average.
Motion Isolation– If someone sleeps with a partner, then motion isolation should be an important factor to consider.  This simply means if someone's partner shifts around in bed, will they feel the motion?  Some mattresses are great at isolating motion, while others are not so great.
Company Reputation– It's important that a company treat its customers well.  We take a look at things like the company's trial period, return policy, and overall customer service.  We have seen some companies do things like not honor their return policy or make it as hard as possible to return their product.  We want to help customers avoid companies like that, so we do a deep dive into this area to make sure everyone buys a product from a company they can trust.
Matching Marketing Claims To Reality– Mattress companies are known for making big claims about their product.  In some cases the claims are true and in others they are big exaggerations.  We try to do our best to assess how accurate the claims made by the companies are.
Quality Of The Materials– There are some objective things one can assess about the quality of the materials used in each mattress.  Durability, for example, is directly affected by the density of the foams used in the mattress.  We do a full analysis of the quality of the individual materials used in each mattress.
Sleeping Hot– This is a huge factor for a lot of people.  Lots of people are especially sensitive to sleeping hot.  We take extra time to assess this aspect of the mattress and give extra points to companies that directly address this issue.
Transparency– In some cases, we understand why a company might not want to be fully transparent about its products, but we do greatly favor companies who are in fact 100% transparent about their products.  Providing all the details of the mattress assures consumers that they can know exactly what's in their mattress.
Return Rate– No company ever publicly discloses their return rate.  We try to prod the company, however, to privately give us this statistic so we can make sure it is at a reasonably low level.  Having a low return rate is of course a great way to know that customers are loving the product.
Overall Philosophy– Rather than simply saying "this mattress is great" or "this mattress is terrible," we recognize that this is a fairly subjective process.  As a result, we simply try to point people in the right direction by categorizing each mattress and saying what type of sleeper might like it.
Mattress Size – You also want to make sure that the company offers the right mattress sizes to fit your bed and bedroom. Make sure to read our mattress size guide to find out which is right for you.
How You Can Find The Right Mattress For You
Finding the best mattress is a subjective process as different mattresses appeal to different types of sleepers. We'll break down all the factors you should consider to find the mattress that is perfect for you.
Mattress Type
There are several different types of mattresses out there, and they vary quite a bit. Some appeal to a wider range of sleepers than others do, so it's important to know the differences.
Innerspring Mattresses
Innerspring mattresses are the most traditional mattress type and are still fairly popular, although many bed-in-a-box companies do not have a traditional innerspring mattress option. These beds are built with a coil construction, making them more firm and bouncy.
They're a great choice for combination sleepers who move around during the night since they are very responsive to movement. Innersprings are also a good choice for shoppers on a budget.
See our list of the best innerspring mattresses.
Memory Foam Mattresses
Memory foam mattresses are very popular with bed-in-a-box companies. There are many benefits to a memory foam mattress including their soothing, pressure-relieving comfort, motion isolation, and wide pricing range.
Many people believe memory foam mattresses will make you sleep hot, but newer models have innovated on their foam to make them more aerated for better airflow. Some even come with gel or copper infusions to help keep you cool.
See our list of the best memory foam mattresses.
Latex Mattress
Latex mattresses are kind of similar to memory foam mattresses except they're more bouncy, sustainable, and expensive. These beds offer great pressure relief and have naturally cooling properties. Latex beds make a good fit for eco-friendly shoppers, people who sleep with pain, and those looking for a more luxurious mattress.
See our list of the best latex mattresses.
Hybrid Mattresses
Hybrid mattresses use a combination of any of the materials listed above including coils, foam, and latex. Often, these mattresses offer the best of both worlds, making for a comfortable, supportive, and more cooling bed. Hybrid mattresses are a good fit for most types of sleepers seeing as there is such a wide range of possibilities for what makes up a hybrid.
See our list of the best hybrid mattresses.
Airbeds
Airbeds, not to be confused with air mattresses, are luxurious mattresses that are built with air chambers that you can manually adjust to your preferences. This means you can change the firmness of the bed for your comfort. Airbeds are great for couples with different preferences, seniors, or anyone looking for a luxurious sleep experience.
One of our favorite airbeds we've tested is the Saatva Solaire. Check out our full Saatva Solaire mattress review to learn more about this airbed.
Sleeping Position
You may not pay much attention to how you sleep at night, but knowing your primary sleeping position can come in handy when looking for a mattress. We'll highlight what you should know about each sleeping position including what to look for and watch out for in a mattress.
Side Sleepers
Side sleepers put a lot of pressure on their shoulders, hips, and knees while they sleep. That's why it's important for side sleepers to have a pressure-relieving mattress that evenly distributes your body weight across the mattress. Oftentimes, memory foam mattresses are a good choice for side sleepers.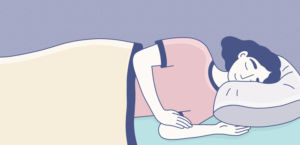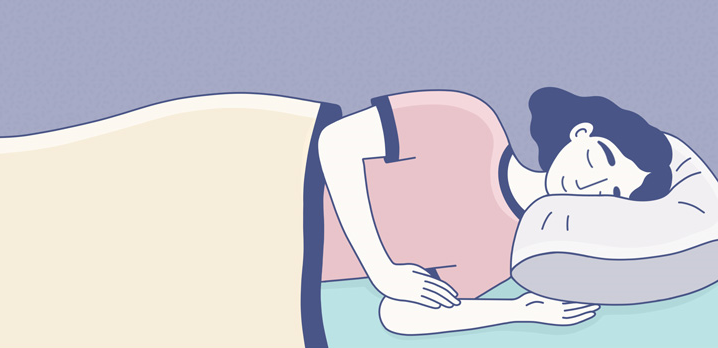 Side sleepers generally want a mattress on the softer end of the spectrum. They want something that will relieve pressure on the shoulders and hips. At the same time, they don't want something extremely soft as this might not keep their spine neutrally-aligned.
See our list of the best mattresses for side sleepers.
Stomach Sleepers
Stomach sleepers put a lot of pressure on their lower back, especially if they sleep with a thicker pillow. Stomach sleepers do best on a firmer mattress so they don't sink in as much and cause strain on the spine.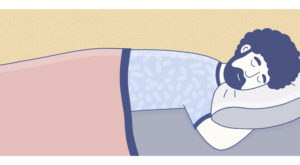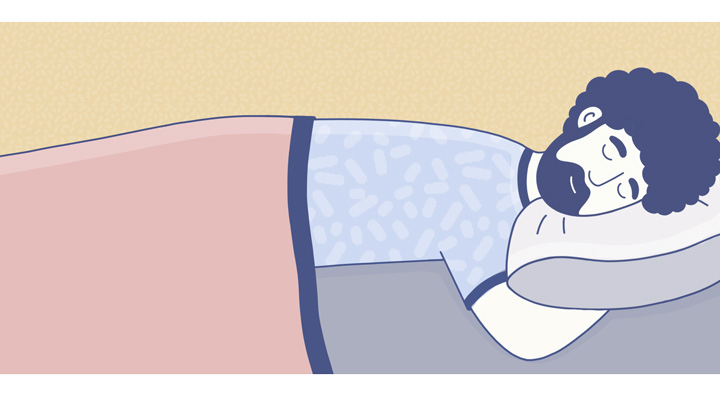 See our list of the best mattresses for stomach sleepers.
Back Sleepers
Back sleepers need a mattress that carefully balances comfort and support. Generally this means back sleepers need a medium-firm mattress with a thin comfort layer on top.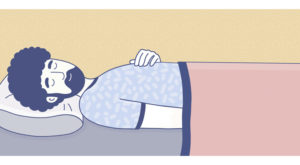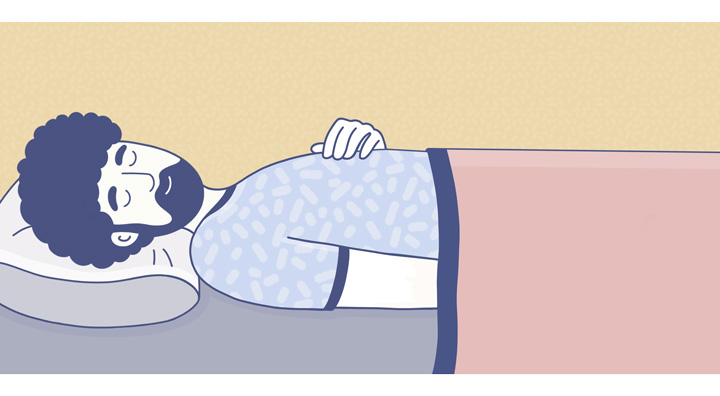 See our list of the best mattresses for back sleepers.
Combination Sleepers
If you switch positions during the night, you're what's known as a combination sleeper. People in this category should find a mattress that's responsive to their body movements, and you may want to look out for how well it isolates motion if you sleep with a partner and don't want to disturb them with your movements.
See our list of the best mattresses for combination sleepers.
Mattress Firmness
Choosing the right mattress firmness usually comes up to personal preference, but there are some factors you should consider before choosing a super plush mattress that feels nice in a store.
We recommend that shoppers stay away from a mattress that is super soft or super firm. The mattress firmness scale is measured on a scale of 1 to 10, with 1 being the softest and 10 being the most firm. Most sleepers will be most comfortable and well-supported on a medium to medium-firm mattress around a 5-8 on the mattress firmness scale.


Of course, other factors go into this decision such as your body weight. Heavy people need a firmer mattress since they will apply more weight to the surface, though depending on your sleeping position you may still want to look for a mattress with a high-density comfort layer on top.
See some our guides to help you explore which mattress firmness level is best for you and see our top picks in those categories:
Budget
Shopping within your price range can be another way to narrow down your mattress options. Similar to our philosophy on mattress firmness, we suggest avoiding mattresses at the absolute lowest and highest end of the spectrum. The cheapest mattresses (around $100-$200) will give you what you pay for (not much) and the most expensive mattresses reach a point of diminishing returns.
See our lists of the best mattresses for your budget: 
Finding The Best Mattress Company
While the Internet is one of the best places to buy a mattress, it isn't always clear which companies are the best. Some shoppers may want to start their search by narrowing down to the best companies. There are a lot of mattress brands out there, and after a while, they can all start to look the same.
First off, read our piece on how to buy a mattress online. Also, here are a few factors you can look out for to distinguish between what makes one mattress company better than another.
Trial Period and Return Policy –  Finding a mattress company with a generous trial period and return policy is important to look out for, especially when you're shopping online without seeing the mattress. Most companies should offer at least a 100 day risk-free trial period with free returns.
Warranty – Warranties cover manufacturing defects and are a standard part of a mattress purchase. The most popular terms we've seen are 10-year, 20-year, and lifetime limited warranties. Anything less than a 5-year mattress warranty is something to be skeptical of.
Shipping and Delivery – Free shipping and delivery is standard for a mattress company, though some may charge a small fee. Some of the best mattress companies also offer free white glove delivery, meaning they will set the mattress up for you free of charge.
Pricing – You will want to make sure you're shopping from a company with fairly priced mattresses. Look for comparable models from different brands to see if you're being charged fairly for the materials included in the mattress.
FAQ
What is the most comfortable mattress?
Comfort is extremely subjective, but the Nolah, Layla, and Casper are three of the most comfortable mattresses I have reviewed. These are all softer-than-average mattresses that let sleepers sink in. Those looking for a very comfortable mattress should also consider the Saatva.
What is the best type of mattress?
This really depends on someone's sleeping preferences – someone who likes to sink into their mattress and desires good pressure relief should consider a memory foam mattress. Those who need more support and like a more traditional feel should like an innerspring mattress, and people who want to steer clear of chemicals will appreciate a latex mattress.
What are the best mattresses for back pain?
People who struggle with back pain are going to want to find a mattress that is a bit firmer-than-average. The mattress should not be too soft and should also provide solid lumbar support.
The Saatva mattress is supportive and also features a memory foam layer that provides extra lumbar support. The Level Sleep is designed specifically for people with back pain and features a zoned construction that offers excellent lumbar support. The WinkBeds also features coils and zoned construction and could be fantastic for those who deal with back pain.
What is the best mattress for side sleepers?
Side sleepers should be looking for a softer mattress that can relieve pressure on the shoulders and hips. The Layla, for example, relieves pressure quite well, and the Nolah should be an exceptional option for light- and medium-weight side sleepers. The Amerisleep AS4 should be a great option for those heavier side sleepers out there.
What are the best mattresses for the money?
When looking for a value mattress, customers want to consider durability and affordability. Make sure the mattress will stand up to many years of use without breaking the bank.
In general, the Brooklyn Bedding mattresses are some of the best for the money. Brooklyn Bedding owns their own factory, so they are able to pass these savings on to the customers. They have numerous options such as the Signature, Bowery, and Aurora.
Featured image: ImageFlow/shutterstock