fewer quality options available
because they are more difficult to manufacture and ship.  Because of these constraints,
very few of the online-only companies
end up with an innerspring option.  That will probably change over time, but it is just much easier logistically to have a foam mattress if you are selling online.
Fortunately, the online-only companies that do choose innerspring tend to be more advanced in their mattress knowledge, and deliver a quality product (generally) at a really good value. You can really get a great product at a great price with these mattresses that should last a long time.
These reviews cover my personal experience with a number of the leading innerspring brands.  I plan on reviewing a lot more over time, including a lot of the ones that you can't buy online.  If you have any questions about the mattress, feel, or alternatives, please feel free to message me at [email protected]  I'd love to hear from you.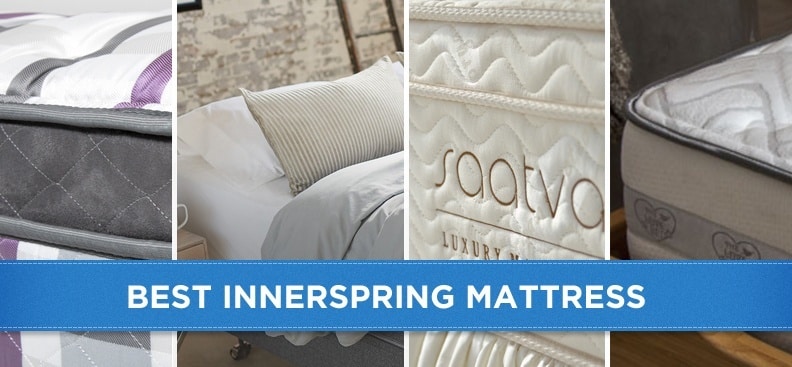 My Top 4 Reviewed Innerspring Mattresses
Most Comfortable

Winkbeds

Winkbeds has a luxurious construction that features a coil-on-coil design that you normally only see in mattresses much more expensive.

Best Value

Saatva

The mattress is well constructed is a little bit firmer than average. That makes it an ideal mattress for most people who sleep on their back or stomach.

Budget

Aviya

Aviya is another quality spring mattress that uses great materials but doesn't charge a ton of money for its mattress.

Luxury

Brentwood Home

The targeted indentations give extra comfort to your shoulders, back, and legs. The result? A natural latex mattress that has the best pressure relief.
Everyone is looking for something a little different with their innerspring mattresses, but I've chosen my four favorites across some general categories: overall, side-sleeper, budget, and high-end.
These are not only some of my favorite innerspring mattresses, but they hold top spots in my overall mattress reviews list.
Top Innerspring Mattresses Compared
WinkBeds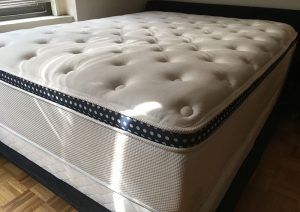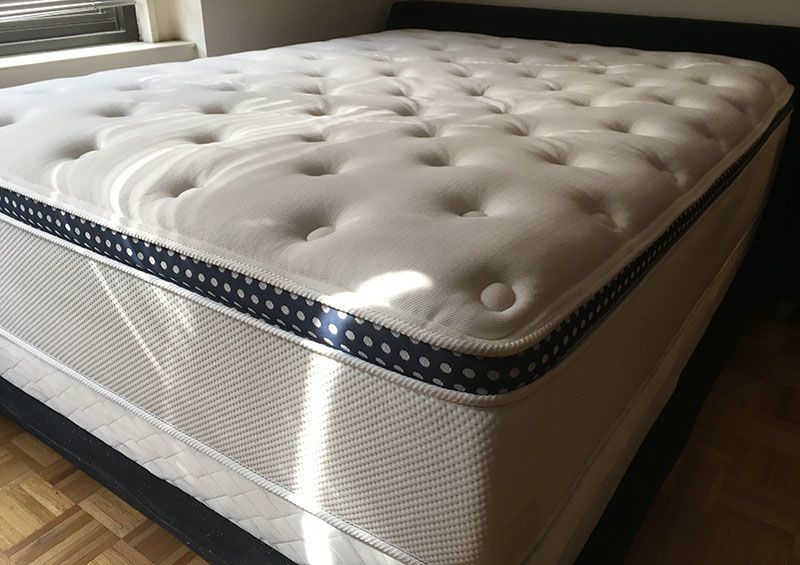 WinkBeds is a relatively new company, but it comes with a great design and specs.  This tops the comfort list because even the medium-firm option has an extra 2 inches of foam on top, making it a bit more cushiony than other options (and very pressure relieving).  WinkBeds has a soft, medium, and firm option, so it can cater to all sleeping positions.
The mattress is not as well known as Saatva, but it has a cult following that loves it.  See more details about the mattress on their website.
To learn more about my personal experience with WinkBeds check out my full WinkBeds review.
Saatva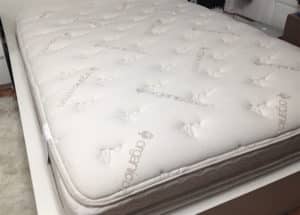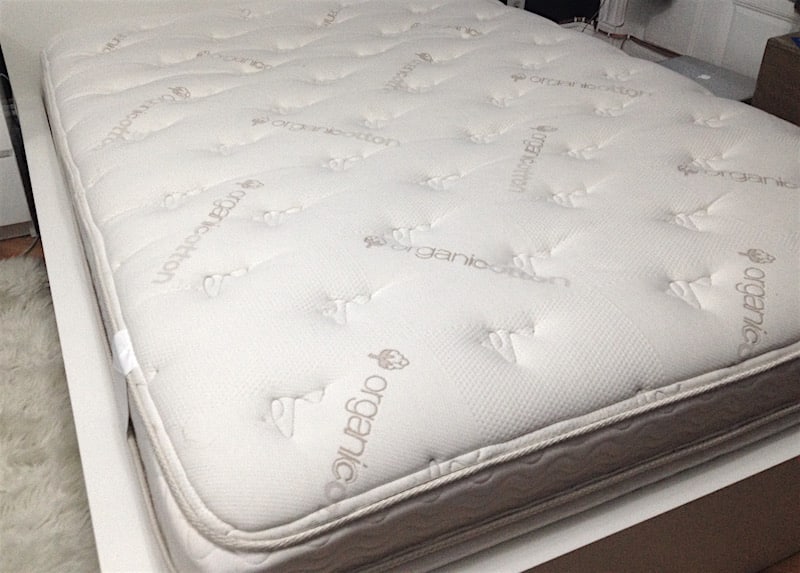 Saatva is a quality online-only  mattress that (in my opinion) offers great value (learn more HERE).  The specs will compare to a higher-end Beautyrest, but the price tag is significantly less (Saatva tops the best mattress under $1000 list as well).
The mattress has a layer of memory foam on top, and comes in three firmness settings.  The company has been around for a number of years, and thus has many more reviews than the average online mattress company.
Saatva is an innerspring mattress I often recommend, but see what type of sleeper I recommend it for most frequently in my Saatva mattress review.
Aviya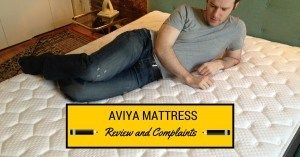 Aviya is a small company, but they have managed to deliver a solid innerspring option at a pretty phenomenal price.  This is by far the lowest priced option on the list, though the dropoff from WinkBeds and Saatva is only a slight one.
Good specs and good durability, but again the story with Aviya is it's just a great value.  Read about my experience with the mattress in my full Aviya review.
Brentwood Home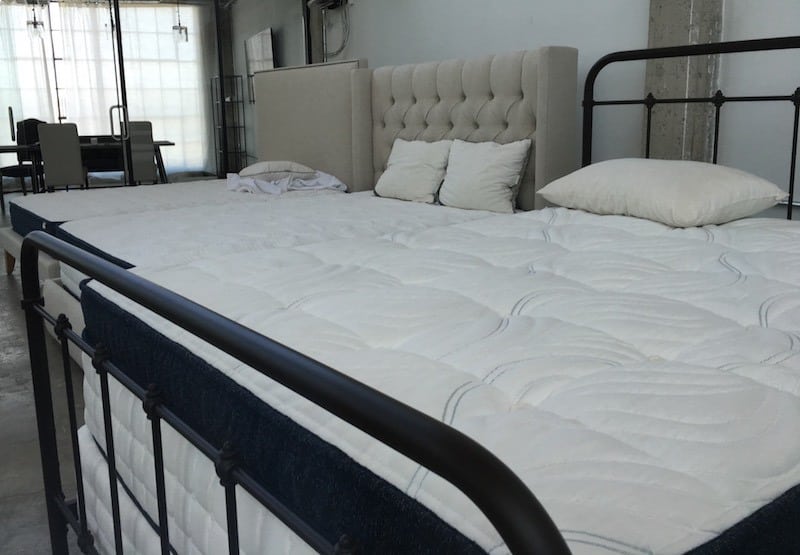 Brentwood Home has a number of different types of mattresses, but for me their innerspring mattress the Oceano really impresses me.
Brentwood Home has a really quality brand and team, and even has their own factory located in Los Angeles.
The mattress also has great specs, I predict the mattress will be very durable and last a long time.  If you go with Brentwood Home, make sure to use my exclusive Brentwood Home coupon ($75 off).
Best for Back Pain
If you have back pain, you're going to really want to focus on great support.  All of these options can address the issue, and it might depend most on your sleeping position – but personally I would head for Saatva if I was having lower or mid back pain.
Best for Stomach Sleepers
If you are a stomach sleeper, you should go with a firmer mattress to get the right feel and support.  Of these options, Saatva and Aviya offer firm options.  You may consider some of the firmer Simmons Beautyrest options as well.
Read our best mattresses for side sleepers options for other mattress types.
Best for Side Sleepers
If you are a side sleeper, you are going to want a slightly softer mattress to deal well with the pressure points on your hips and shoulders.  I would start with WinkBeds, as I think that has a really nice feel when laying on one's side.
What Makes A Good Innerspring Mattress?
Comparison Shopping Can Be Difficult
One big frustration with the mattress industry is how hard it is to objectively compare different models and brands.  That is especially true with innerspring mattresses.  For one, certain brands will be called different things at different stores, even if they are the exact same mattress.  That alone creates a ton of confusion.
Similarly, even if you can compare across more objective measures, like coil count or gauge, there are many other factors that will affect the quality of the mattress.  For example, there are plenty of mattresses with a higher coil count that are less quality than those with a lower coil count.  As a result, you have to take these levels of comparison with a grain of salt.
Coil Count and Gauge
If you are in a store or on a website, you might see a lot of talk about how a certain innerspring mattress has a certain number of coils, a certain gauge (thickness of the steel wire), etc.  These types of stats have the potential to be pretty misleading for a couple of reasons.  For example, a lot of people think more coil equals a better quality mattress.  However, you can have a higher coil count but use lower quality steel.  There are many different factors that go into the quality of the innerspring unit.  I would therefore recommend being a little cautious in thinking more coils equals a better mattress.
An innerspring mattress can be made more or less firm in a number of different ways, and a lot of it depends on what the top layer above the coils is.  Therefore, saying a blanket statement like "thicker gauge means firmer mattress" isn't always true, because it depends on a few other factors too.
The overall piece of advice is to use these stats as a point of reference, but don't put too much stock in statements like "because it has a higher coil count, it…." or "because it has a higher gauge, it…"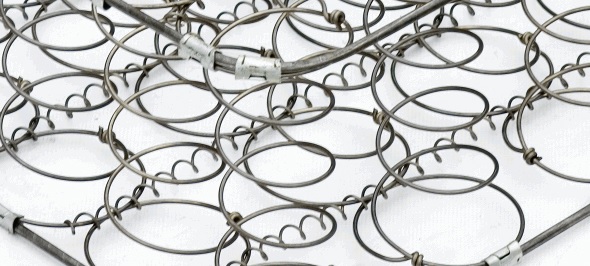 Coil Type
You will also probably hear a lot about the type of coil being used in a mattress's construction.  There are differences between the types.  "Pocket" coils are individually wrapped and tend to be better overall at contouring to your body, all things else being equal.  However, the type of coil matters more or less depending on the rest of the components of the mattress, so I would take statements like "it has pocket coils, so it's better" with a grain of salt.  If you have a thick layer of memory foam on top of the mattress, the fact that the innerspring unit has pocket coils doesn't really matter as much, because the memory foam does the contouring.  Overall, the type of coil does matter, but its importance is dependent on the rest of the mattress.
Top Layer Above The Springs
Not all innerspring mattresses are made equal, and a big reason why is the comfort layer used on top of the springs.  There is a wide range that can be used to add comfort to the springs, and that makes the feel of the mattress different.  For example, an innerspring with a thin layer of latex on top will feel much different from one with a very thick layer of memory foam.
As a result, you need to understand the differences between the different types of comfort layers.  Know the difference between poly foam, memory foam, and latex foam, and decide which feel you like better.  Also, understand that the thickness of the comfort layer matters a lot too.  If the mattress has a thick layer of memory foam, then it is more of a hybrid and will feel more like a memory foam mattress, which tends to be quite a different feel from the traditional feel associated with innerspring mattresses.
Getting Good Value
I'm a big fan of getting the best value possible.  If you are going to shop at a chain store, then I would wait until they have a sale to get the best value.  Sales happen somewhat frequently and predictably, so just be on the lookout for them.  You can also occasionally find a gem through local manufacturers, depending on where you live.  Lastly, buying online represents a create value because you cut out the middleman of the business model.  Currently, that way of doing business is generally filled more with "bed in a box" foam mattress providers, although I have reviewed two, Saatva and Winkbeds, which I like a lot and think provide a great value given their very reasonable price.
Final Recommendation
Finding the best innerspring mattress can be tough, because there are so many different models and brands, and the characteristics that might make them good or bad are tough to understand and compare.  As you narrow down your choices, read as many reviews as possible, because ultimately owner experiences will help you get a clearer idea of how good a mattress will end up being.  Keep in mind, however, that just because some people like a mattress doesn't mean you will definitely like it too.
The important thing to know about a spring mattress is that a bad one is really bad.  With a memory foam mattress, you can only do so much to mess up a piece of foam.  But a bad innerspring mattress can wreak havoc on your back and sleep experience in general.
However on the upside, I think that a quality innerspring mattress offers tremendous support, and is certainly preferred by many sleepers for its unique feel.
The following two tabs change content below.
Joe Auer is the editor of Mattress Clarity. He mainly focuses on mattress reviews and oversees the content across the site.He likes things simple and take a straightforward, objective approach to his reviews. Joe has personally tested nearly 100 mattresses and always recommends people do their research before buying a new bed. He has been testing mattresses for over 4 years now, so he knows a thing or two when it comes to mattress selection. He has been cited as an authority in the industry by a number of large publications.When he isn't testing sleep products, he enjoys working out, reading both fiction and non-fiction, and playing classical piano. He enjoys traveling as well, and not just to test out hotel mattresses!Joe has an undergraduate degree from Wake Forest University and an MBA from Columbia University.