Mattress protectors are a great way to make your mattress last longer and keep them cleaner. Finding the right one can take some figuring out, however.
I have tested the best mattress protectors out there to make sure they delivered not only on mattress protection, but comfort as well. You'll find this complete list of the best mattress protectors below, as well as who each one might be a good fit for. Looking for cooling features, or on a budget? I've got you covered.
Best Mattress Protector – Our Top Picks
Best Mattress Protectors of 2023: Video Review
How We Chose Our Products
Our team of sleep specialists tested many mattress protectors currently on the market, using proprietary analysis and hands-on testing to find the best of the best for our readers. When building this roundup for the best mattress protectors, we paid special attention to durability, ease of use, water protection, and quality of materials.
For more, I encourage you to check out our Buyer's Guide at the bottom of the page. There, I take a deeper dive into all of these attributes so you can make the most informed purchase possible.
Best Overall – Saatva Waterproof
Our Expert's Take
Saatva produces some of the most luxurious mattresses on the market, but they also sell high-quality bedding products, including this waterproof mattress protector. It's made from organic, fair trade cotton, and a layer of polyurethane which provides its waterproof features. This cover excels at protecting mattresses from moisture or humidity while still feeling comfortable and breathable.
This mattress protector stands out because of its soft texture and high-quality materials. Its durable silicone band around the bottom ensures it won't bunch up under your sheets with time. I recommend this mattress protector to anyone looking for a long-term bedding investment to shield their mattress from spills, dust, and allergens.
What We Love About the Saatva Waterproof Mattress Protector
The Saatva Waterproof mattress protector stays secure to your mattress with its high-quality silicone band like a fitted sheet.
Cleaning this mattress protector is as easy as throwing it in the washing machine with cold water on a gentle cycle.
Unlike other waterproof mattress protectors, this one is extra quiet and doesn't crinkle when you shift around on it.
What To Keep in Mind About the Saatva Waterproof Mattress Protector
This mattress protector is not as budget-friendly as others on the market. A queen-size mattress protector will cost $195 before any discounts.
It only covers five sides of a mattress, and does not protect against bed bugs.
Read our full Saatva mattress protector review.
Get the Best Price!
Saatva Waterproof Mattress Protector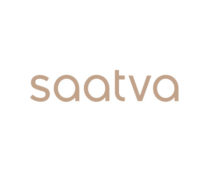 Saatva Waterproof Mattress Protector
Saatva makes a cotton mattress protector that is fully water repellant! It doesn't make noise like some all plastic protectors, and it won't trap heat because it's very breathable! Keep your bed clean with one now!
Best Cooling – Nolah
Pros
Designed for hot sleepers
Our Expert's Take
Bamboo is commonly used in cooling sheets and pillowcases because of its breathability and moisture-wicking properties. The Nolah Bamboo mattress protector has a soft feel and is cool to the touch, making it a great choice for hot sleepers. Bamboo is also a naturally antibacterial material and shouldn't trigger any allergies.
This mattress protector gets its water-repellant properties from a thin layer of thermoplastic polyurethane that repels spills and moisture from your mattress. Even with this water-proof layer, it is virtually silent and should stay secure on your mattress all night. 
What We Love About the Nolah Bamboo Mattress Protector
The Nolah mattress protector preserves the comfort of your mattress without trapping heat, moisture, or making noise.
Its bamboo is not only soft and luxurious, it is also OEKO-TEX and Forest Stewardship Council (FSC) certified. This means that it has passed rigorous testing to ensure the mattress protector is sustainably made without harmful chemicals.
This mattress protector can be machine-washed in warm water and put in the dryer on low heat or hung out to dry in a well-ventilated area.
What To Keep in Mind About the Nolah Bamboo Mattress Protector
This mattress protector does not entirely encase a mattress, meaning it does not protect your mattress from bed bugs. 
The full price of the Nolah bamboo mattress protector in a queen size is $120. However, Nolah offers sales and discounts on its bedding products frequently, so you may be able to purchase it up to 50% off. 
Best Value – Helix
Pros
Designed for Helix mattresses
Cons
Some shifting under sheets
Our Expert's Take
The Helix Waterproof mattress protector is a great choice for its quality, comfortability, and water-resistant properties, all while not breaking the bank. Under its plush polyester cover is a 100% polyurethane layer that can absorb large spills without leaking. After a spill, you can easily clean this protector by putting in the washing machine with cold water and a mild detergent. It is also dryer safe on a low or medium heat setting.
In addition to protecting your mattress from moisture and spills, it also protects against bacteria growth with its antimicrobial properties. You can expect the Helix Waterproof mattress protector to last at least three years, giving you a high return at an affordable price. 
What We Love About the Helix Waterproof Mattress Protector
The Helix mattress protector is easy to care for, even after a big spill.
A queen-size Helix mattress protector is sold for $79 at full price. However, it is frequently sold at a discounted price, especially around the holidays.
Because of its soft texture, it's virtually silent and doesn't crinkle.
What To Keep in Mind About the Helix Waterproof Mattress Protector
If your mattress is less than 15" tall, you might experience the mattress protector shift under your fitted sheets. Tucking any excess fabric under the mattress can reduce this shifting.
This mattress protector does not protect against bed bugs because it only covers five sides of the mattress.
Read our full Helix Mattress Protector review. 
Best Waterproof – Bear
Pros
Great for tall mattresses
Our Expert's Take
The Bear mattress protector has some of the best waterproofing technology of the mattress protectors we've reviewed. It has a polyurethane lining under its lightweight polyester cover that absorbs liquid quickly without leaving the mattress damp underneath. Its cover is made with HeiQ Adaptive Technology to wick away moisture and regulate body temperature, so it doesn't trap heat either.
Bear has designed their mattress protector to work with the cooling Celliant technology inside Bear mattresses. Celliant is a proprietary fiber commonly used in athletic wear that absorbs body heat, and some research shows it to help with muscle recovery. The Bear mattress protector is sold at a great price and is often offered with discounts which make it less than $100.
RELATED: The Best Waterproof Mattress Protectors: Our Top 8 Picks
What We Love About the Bear Mattress Protector
The Bear mattress protector can fit mattresses up to 20" tall. When it is secured properly, it's essentially silent.
Bear frequently runs discounts on their mattress protector. You can often get a queen size protector for less than $100.
This mattress protector is a good choice for hot sleepers. Its cover employs HeiQ Adaptive Technology that wicks moisture away from your body to help you sleep cool.
What To Keep in Mind About the Bear Mattress Protector
The Bear mattress protector does not encase all sides of the mattress, so it cannot fully protect against bed bugs.
If you have a shorter mattress, you might feel that the Bear mattress protector feels loose on your bed from its excess fabric.
Read our full Bear Mattress Protector review. 
Best Organic – Birch
Pros
Ethically and sustainably made
Our Expert's Take
The Birch mattress protector is the best fit for sleepers who are environmentally conscious and are looking for organic, high-quality bedding. It is made of ethically-sourced, jersey-knit, organic cotton that has a super soft and luxurious feel. Organic cotton is also highly breathable and will not trap heat between your body and your mattress.
We found the Birch mattress protector stays secure even when tossing and turning on mattresses up to 16" tall. Its secure fit shouldn't make any noise or compromise the comfortability of your mattress. Overall, the Birch mattress is well-made and should last at least three years with proper care. 
What We Love About the Birch Mattress Protector
The organic cotton found in the Birch mattress protector's cover is Global Organic Textile Standard (GOTS)-certified and fair trade certified. This means it passed rigorous testing to ensure it's made using sustainable manufacturing practices.
The long-fiber cotton cover and thin polyurethane layer underneath absorb moisture to protect your mattress from stains and spills and keep your body cool.
The Birch mattress protector is easy to clean. All you need to do is put it in the washing machine using cold water on a gentle cycle.
What To Keep in Mind About the Birch Mattress Protector
At full price, the Birch mattress protector in a queen size is $148. Birch sometimes offers discounts and sales to make it fit in more people's budgets. 
It does not encase the bottom of the mattress from bed bugs. 
Best Deep Pocket – Nest
Pros
Protects against bed bugs
Our Expert's Take
For those with an extra tall mattress or those with a tall mattress and mattress topper, a deep pocket mattress protector is what you need. The Nest mattress protector can securely fit mattresses and any additional cushioning up to 18" tall.
This mattress protector is also a great choice for hot sleepers because its top cover is made from 100% cotton and a thermoplastic polyurethane layer which gives it its water-resistant properties. Because the Nest mattress protector is made from cotton, it shouldn't be a problem for those with allergies and it's easy to clean. 
What We Love About the Nest Mattress Protector
The Nest Mattress Protector can fit around mattresses that are up to 18" tall. So even if you have a topper or extra cushioning on top of your mattress, it's likely to securely fit.
Shoppers have the option to purchase a five-sided mattress protector or an encasement option with a zipper closure. The encasement model protects you against bed bugs by cutting them off from any food sources.
Before discounts, most sizes of the Nest protector are sold for under $100. For a cotton mattress protector, it's a great value.
What To Keep in Mind About the Nest Mattress Protector
When testing it with a 10" tall mattress, I felt the fabric shift around slightly under the fitted sheets. This is something to note if you frequently toss and turn at night.
Compared to similar mattress protectors, the Nest protector is a little noisy. A light sleeper might notice the noise at night even if a fitted sheet over top of it.
Read our full Nest Bedding Cooling Mattress Protector review. 
Why You Should Get a Mattress Protector
A mattress protector isn't necessary for a good night's sleep, but they are highly recommended to preserve the quality of your mattress. Mattress protectors have several other benefits including preventing potential bed bug infestations or large spills from soaking into your bed. Let's face it, trying to clean a stain off of a mattress isn't easy. 
Mattress warranties are typically voided if there has been staining, abuse, or other damage has occurred. So a mattress protector is key to preserve your mattress's warranty for as long as possible if it needs to be returned or refunded.
What to Consider When Purchasing a Mattress Protector
Let's cover some main considerations to keep in mind when shopping for a mattress protector.
Type
There are a number of different mattress protectors out there, but they typically come in three different styles.
Encasement (or zippered): The protector covers 100% of your mattress from the top to the bottom. The protector is often closed with a zipper.
Fitted: A popular type of protector, this fits your mattress in the same way a fitted sheet would (tucked under your mattress with pocketed corners).
Elastic strap: This protector lays on the top of your mattress while elastic straps wrap around the four corners. This anchors the protector to the mattress.
RELATED: Mattress Protectors: Fitted vs. Encasement
Size
Mattress protectors come in sizes for every type of mattress, including RVs, sofas, and cribs. See our article on the common mattress sizes.
It's important to consider the total height of your mattress and that mattress toppers or pads will add height to your mattress. A mattress protector that can stretch to 14" to 16" will accommodate the majority of mattresses which are 8" to 12" tall.
Fabric
Different mattress protector materials will have different textures and benefits. Here's what to expect from some of the most popular mattress protector fabrics.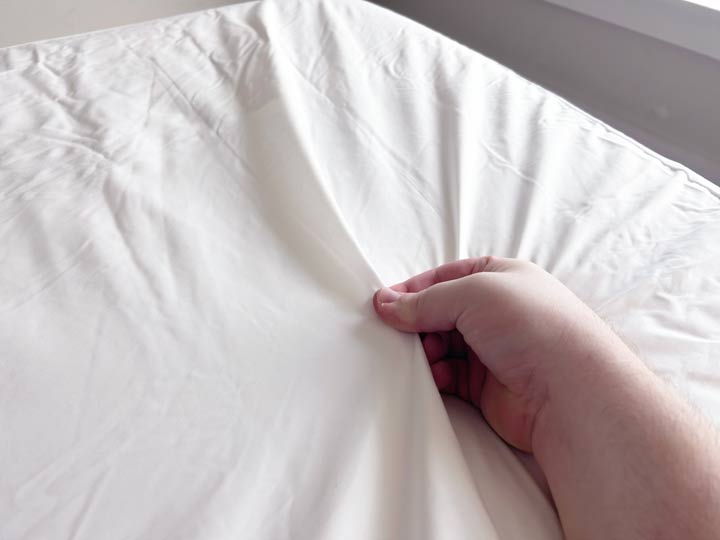 Cotton
Cotton is a natural fiber that is known for its versatility and breathability. Cotton mattress protectors tend to be more expensive than those made with synthetic fabrics because of its benefits for hot sleepers and people with allergies.
Polyester
Polyester is a synthetic material commonly used in mattress protectors because of its affordability and durability. Mattress protectors with polyester top covers tend to add some softness you can feel through your fitted sheets, like the Helix mattress protector.
Spandex
Spandex is typically used with polyester or synthetic fabrics to add stretch to the top cover or skirt of a mattress protector.
Care
Your mattress protector will most likely come with its own specific set of care instructions. Usually, protectors can be machine-washed and dried. In some cases, the company may tell you that it's preferable to let your protector air-dry.
Since heat can disrupt the waterproof membrane in your protector, always dry your mattress protector on low heat. And because spills and leaks can ruin your mattress (and your mattress warranty), you want to make sure your protector is in good shape and will keep any liquids or accidents from getting through.
Protectors often come with their own warranty, which will become void if you don't follow the care instructions that are meant for your protector.
Price
Like any bedding product, mattress protectors range in price from low-end to luxury. The price of a mattress protector will depend on the quality of materials used and the features it boasts. Mattress protectors that offer temperature regulation (like the Nolah mattress protector) tend to cost more than a simple waterproof cotton terry protector.
Keep in mind, some companies go through the extra effort to get or use materials that are certified from third-party organizations. These certifications will likely mean a product costs more than one without.
Cooling Properties
Some mattress protectors are made with materials with cooling properties to not trap heat against your body and your mattress. Hot sleepers should look for mattress protectors made from breathable fabrics (cotton, bamboo, TENCEL) that wick moisture and regulate temperature.
Warranty
Look over the type and length of the warranty of the mattress protector you are considering buying. Warranty lengths for mattress protectors can range between one year to 10 years. Typically, these warranties only cover manufacturing defects and not general wear and tear.
Mattress protectors are unique because they are designed to absorb liquids and protect your mattress from stains and allergens. So damage to the protector from moisture or discolorations will usually void its warranty.
Benefits of a Mattress Protector
Now that we know what mattress protectors are and all their different variations, let's go over some of the main benefits to using a protector.
Protects Your Mattress
The most apparent benefit of a mattress protector is that your mattress is protected from dust, allergens, mold, and moisture. Some mattress protectors are more specifically designed to guard against allergies or spills depending on their construction.
Could Help with Allergy Relief
Mattress protectors prevent allergens, dust, and dander from being absorbed into your mattress.
For some people, a mattress protector made from hypoallergenic materials may help relieve congestion, breathing problems, and other allergic reactions. Using a protector to keep allergens from your mattress will also increase its longevity and help you sleep healthier.
Cleans Easily
The majority of mattress protectors are machine-washable and dryer-safe on a low heat setting. Most manufacturers recommend putting a mattress protector in the washing machine on either a cold or warm water setting and a delicate or gentle setting. It's key to read the care label of any bedding product to prevent damage and to not void its warranty.
Extends the Life of Your Mattress
Mattress protectors are highly beneficial because they can extend the life of your mattress. If an accidental spill occurred or other damage came in contact with your mattress, a protector will preserve the quality of your mattress underneath. That way, you're able to sleep comfortably and maintain your mattress's warranty.
Shields from Spills
Many mattress protectors are designed to shield liquid and spills from seeping into the rest of a mattress. Typically, waterproof mattress protectors absorb moisture inside its top cover and create a barrier between the moisture and the mattress using a thin layer of plastic or polyurethane. Waterproof mattress protectors can also stop humidity in the air from collecting in your mattress which can lead to mold growth.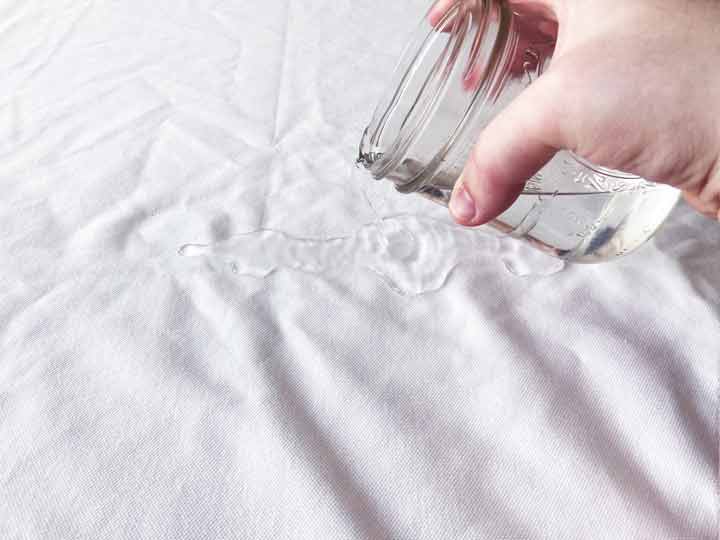 Prevents Bed Bugs
Mattress protectors that enclose an entire mattress provide a barrier between you and a bed bug-infested mattress. Bed bugs are small reddish-brown bugs that feed on human blood and commonly hide in mattresses and box springs. If a bed bug infestation is present for long enough, bed bugs can spread to your bed sheets, pillowcases, headboards, and surrounding furniture.
To prevent bed bugs from spreading to your bedding or other furniture, invest in an encasement mattress protector that covers all six sides of your mattress. This way, bed bugs cannot leave bites on your body or cannot make their way to other places.
RELATED: How to Identify Early Signs of Bed Bugs
Summary
Here are our top picks for the best mattress protectors!
| | |
| --- | --- |
| Mattress Protector | Superlative |
| Saatva | Best Overall |
| Nolah | Best Cooling Mattress Protector |
| Helix | Best Value Mattress Protector |
| Bear | Best Waterproof Mattress Protector |
| Birch | Best Organic Mattress Protector |
| Nest | Best Deep Pocket Mattress Protector |
FAQs
How long are mattress protectors good for?

It's generally recommended to replace a mattress protector around every two years, because they absorb contaminants like dust and allergens which could impact your quality of sleep. Although some mattress protectors like the Saatva protector are made with quality materials that could last up to five years. 
How effective are mattress protectors?

Mattress protectors are highly effective at creating a barrier between your bed and moisture, allergens, dust mites, and potential damage. Depending on a mattress protector's construction and materials, they can be effective at regulating your body temperature, repelling large spills, or adding a slight amount of comfort. Encasement mattress protectors are effective at preventing bed bugs from biting you or spreading to other places in your bedroom. 
How often should you wash a mattress protector?

In most cases, you should wash your mattress protector once every two months or so, unless it is peak allergy season,you have recently been sick, or a really big accident happened.
What's the difference between a mattress protector and a mattress topper?

Mattress protectors are usually thin and are designed to keep your mattress safe from stains, allergens, and bed bugs. Generally, protectors do not have an effect on the feel or comfort level of the mattress. Mattress toppers are often several inches thick, designed to alter the feel of the bed by providing an extra layer to the mattress.
Do mattress protectors affect comfort?

Because the majority of mattress protectors are quite thin, they are unlikely to have a large impact on the comfort level or firmness level of your mattress. If you are interested in changing the firmness of your mattress, consider using a mattress pad or mattress topper.

RELATED: Best Mattress Toppers