If you are in the market for a new mattress protector, you will notice that you have many options. Not only do mattress protectors come in different sizes, materials and offer special functionality – the also fit your mattress differently.
There are two very popular styles of protectors: Fitted and Encasement.
Fitted
Fitted style mattress protectors offer five-sided mattress protection and go on just like a fitted sheet.
Popular (and more affordable) fitted sheet protectors like Hanna Kay, Luna and SafeRest, all offer waterproof and breathable cotton terry surface materials surrounded by a polyester edging.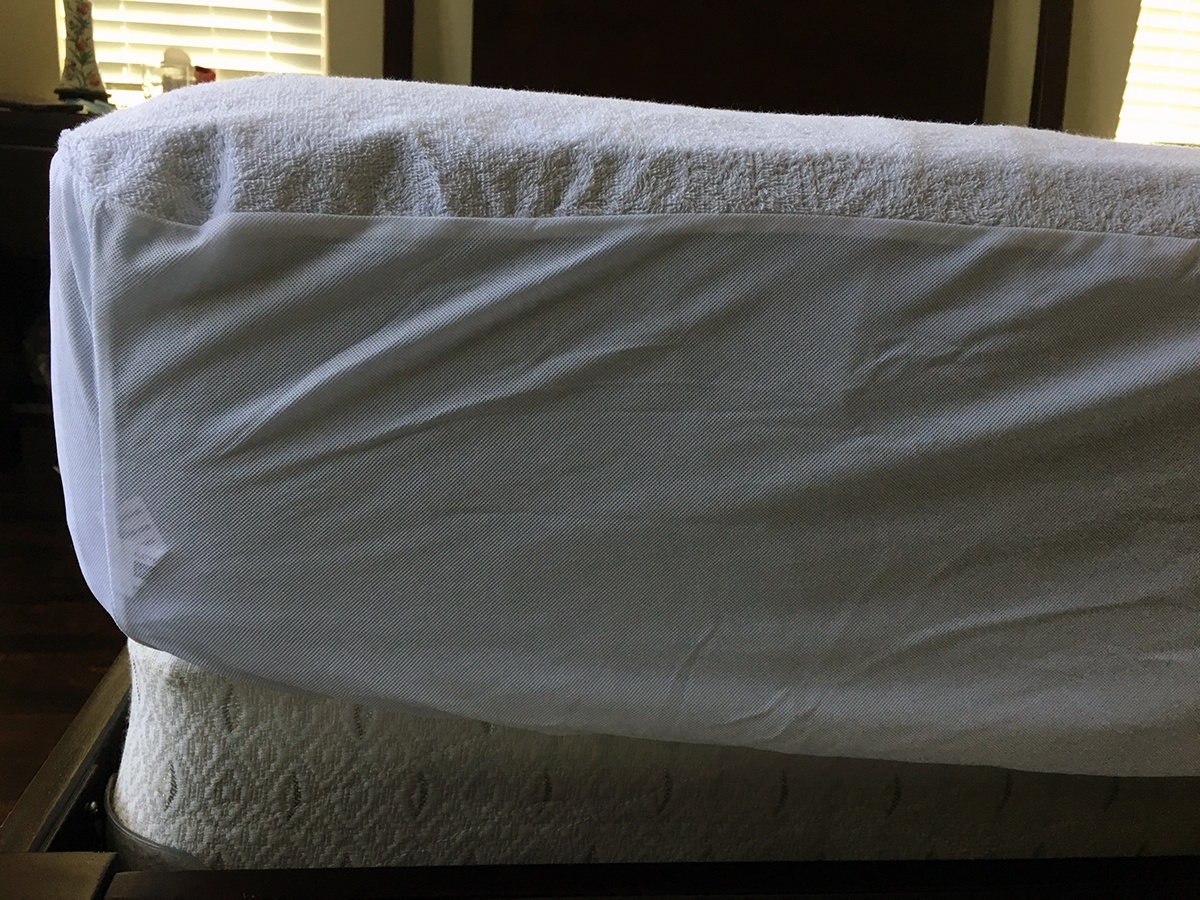 Many brands offer waterproof options but limit the waterproof area to the top surface of the mattress protector.
Purple's mattress protector is another great waterproof fitted mattress protector that is 100% waterproof on all sides.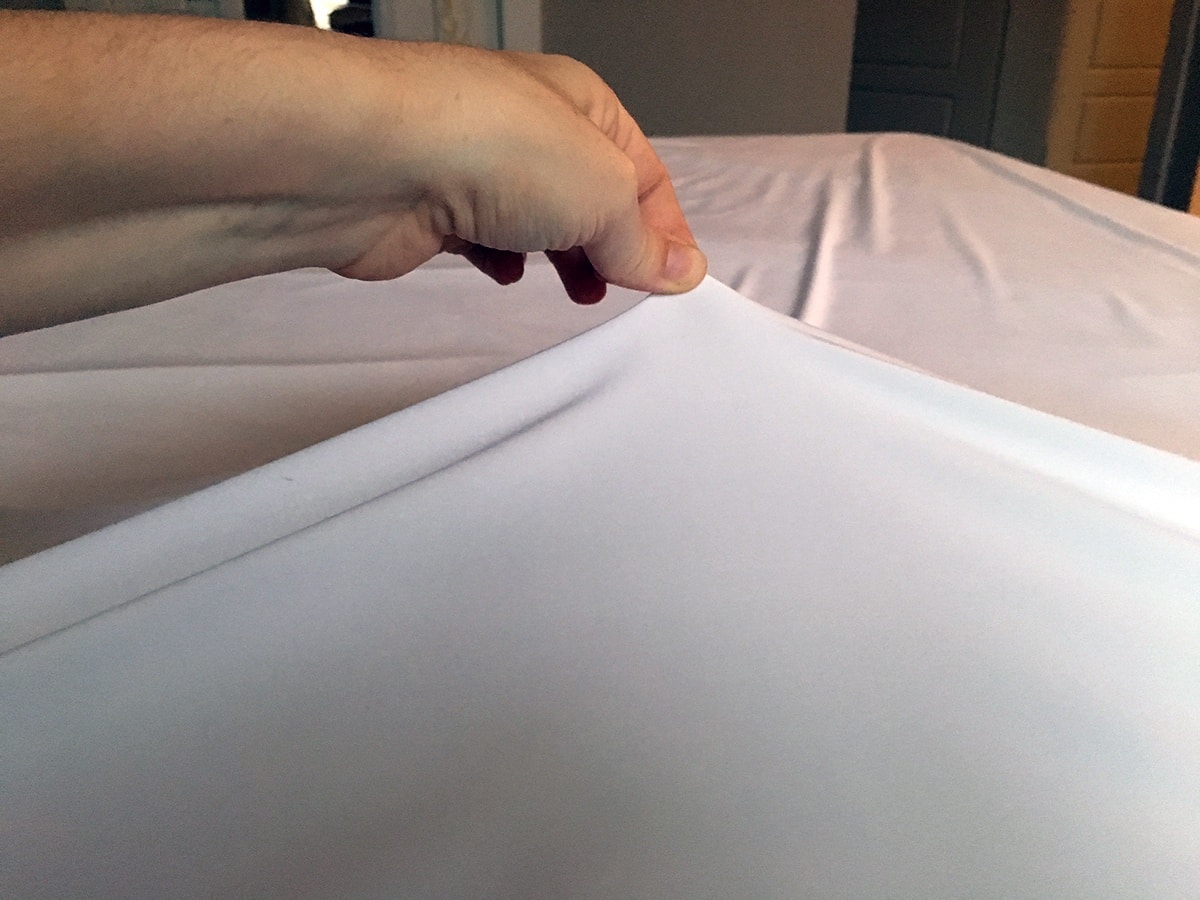 People tend to like the fitted sheet style mattress protector because it is easy to get on and off the mattress. People can simply pull it off like a fitted sheet and they can throw it in the washing machine.
This style tends to be good for those who need to wash their protectors frequently.
Encasement
Encasement mattress protectors have six-sided protection and completely cover the entire mattress (including the bottom).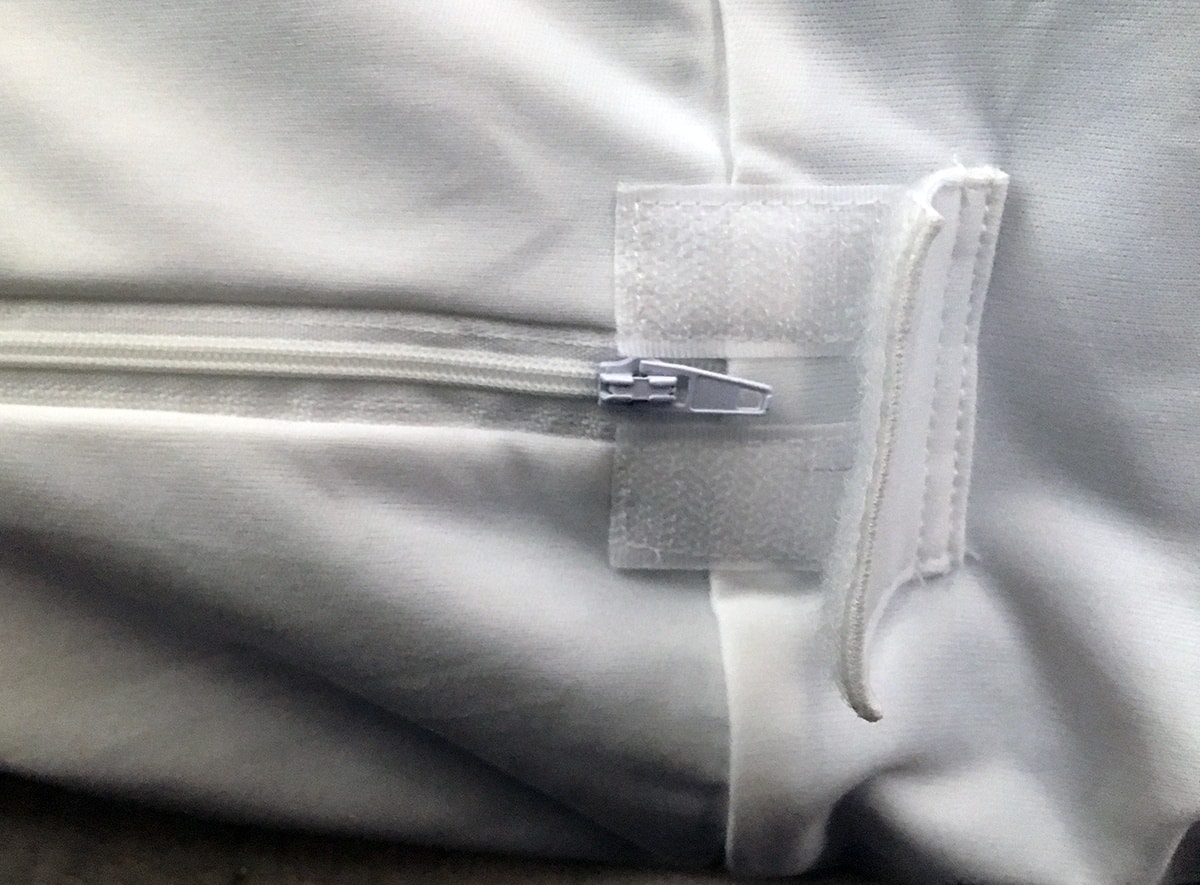 Many encasement mattress protectors can be zippered shut and completely sealed off with various lock mechanisms.
These protectors are great for people who suffer from allergies or are concerned about bed bugs.
Protectors like the Protect-A-Bed AllerZip protector are lab tested and Certified Allergy & Asthma friendly.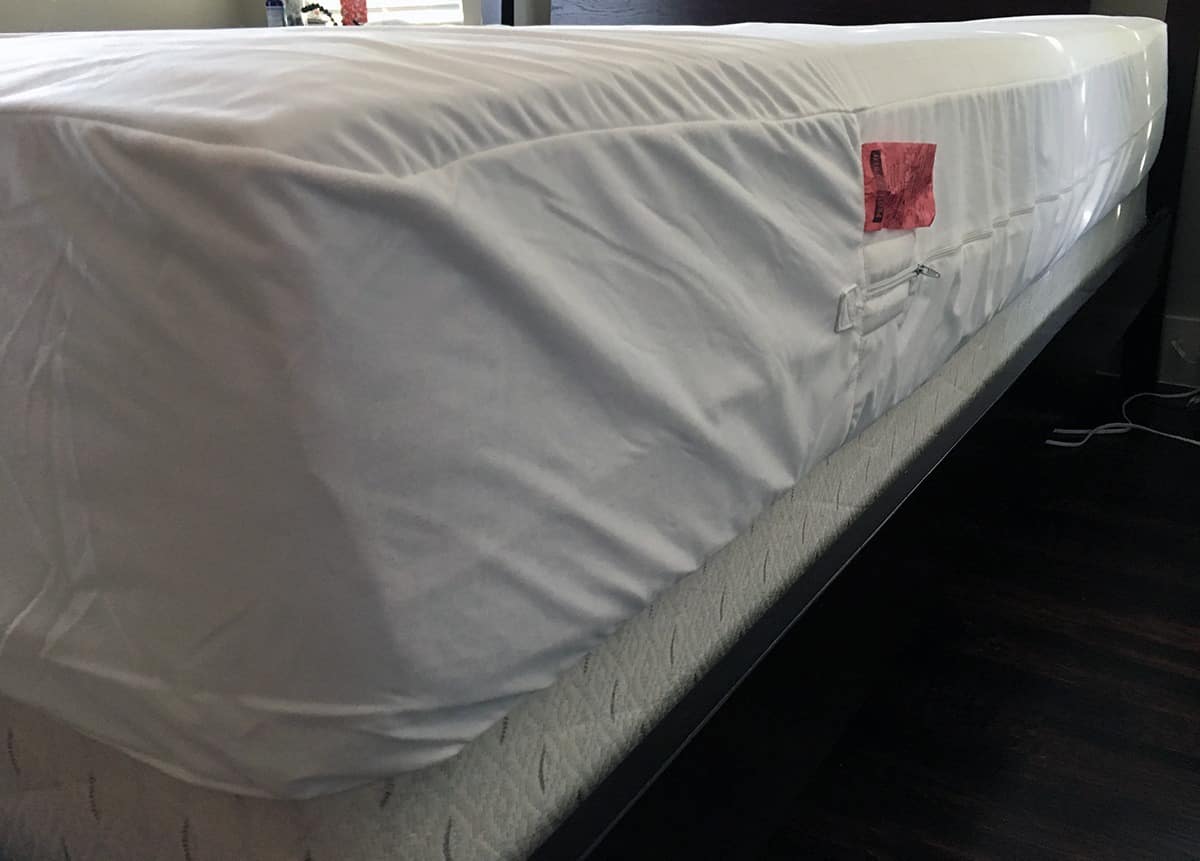 Similarly, the Sleep Defense System protector can be sealed off and protect the mattress completely from bed bugs. Anyone who has to deal with bed bugs knows it can be costly and time-consuming – making it all the more worth it to investment in an encasement protector.
People May Choose…
Fitted:
People want a simple protector that will keep the surface of the mattress free from liquids, dust, and allergens
People want a protector that is easy to get on and off the mattress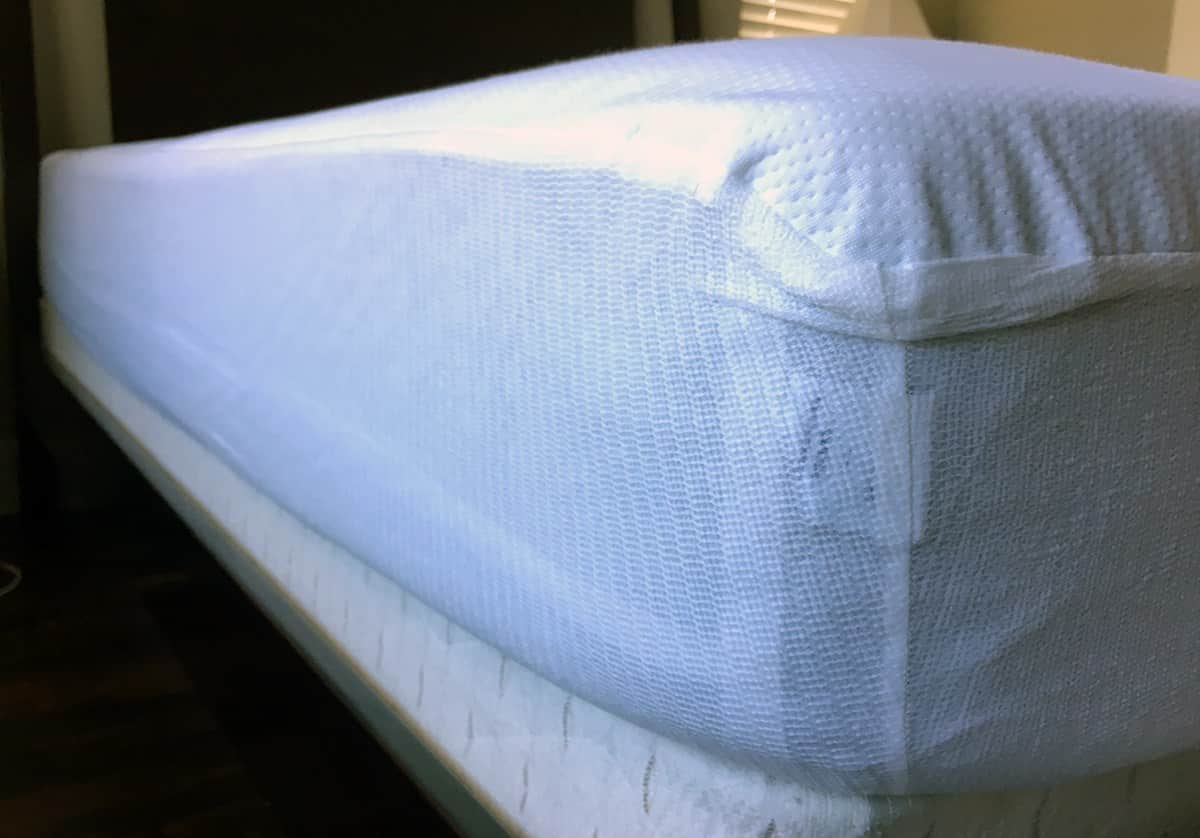 Encasement
People need a protector that is made specifically to keep dust, allergens and other allergens away from their protector entirely.
People need a protector that will ensure their mattress is free from bed bugs
People have large spills or accidents that could spill over the top of their mattress and onto the sides
RELATED: Best Mattress Protectors
What To Consider
No matter which protector you pick, there are two things to keep in consideration:
A close fit on a mattress protector is essential to a good night's sleep and a good overall experience. Too much extra material and you will feel the protector, as well as shift and general noise underneath your sheets.
Always follow the care instructions on your protector carefully. This is especially important with waterproof protectors – if you dry them on a high heat setting you run the risk of disrupting the waterproof membranes and inviting leaks to seep into your mattress.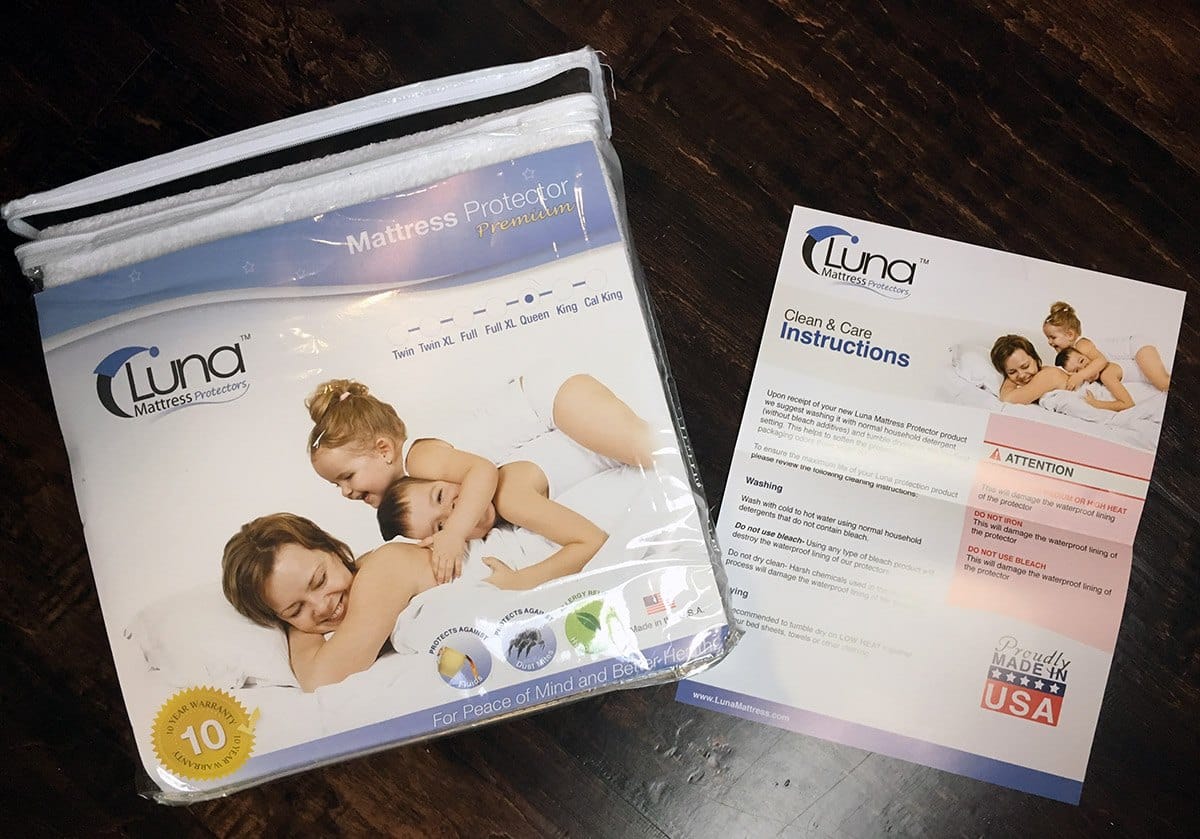 Katie Golde
Katie previously managed the day to day operations of the Mattress Clarity news site and reviews sleep products in addition to writing and editing sleep news. She hails from Austin, where she lives with her growing family. She is a Certified Sleep Science Coach and has a master's degree in Journalism from Northwestern University and has a background in health and science content. Her work can be found in print and online publications like Discover Magazine, USA Today and The Huffington Post.