The Endy mattress is definitely one of Canada's most popular mattresses. It is an all-foam mattress with a streamlined design that also contains Endy Foam, a unique soft-yet-responsive alternative to memory foam.
I have reviewed the Endy before, but the design has changed slightly since then. I was a fan of the original design so I was interested to see how this new Endy would compare.
The Endy is only available in Canada but we wanted to make it was still a comfortable option for our friends to the North.  This review will cover everything consumers should know about the Endy, including a breakdown of the construction, firmness and feel, breathability, durability, comfort, support and much more.
$50 Off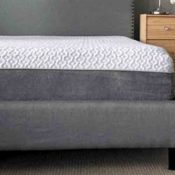 Endy is a very comfortable mattress that a lot of people are going to like.  You can get $50 off an Endy mattress by clicking the link below and using code CLARITY50 at checkout.
Who Might Want To Pick The Endy:
Those who want a medium-firm mattress- The Endy is right in the middle in terms of firmness compared to other mattresses reviewed on this website. If someone is looking for a mattress that is not too firm and not too soft, the Endy could be an excellent option.
Light- or medium-weight side sleepers- The Endy has very soft foam near the top of the mattress that lightweight sleepers will really enjoy. If someone isn't too heavy, they should sink into the Endy and feel great pressure relief on their shoulders and hips, which makes this a great mattress for side sleepers.
Back sleepers- Being a medium-firm mattress, the Endy has a nice balance of comfort and support, which is something that back sleepers should always look for. The Endy will let people's hips sink into the mattress, while it supports their lower back and contours to the shape of their body.
Combination sleepers- If sleepers switch positions at night, the Endy should also work for them, because it has that balance of comfort and support. As people move from their back to their side to their stomach, they should feel like the mattress is a good fit for them.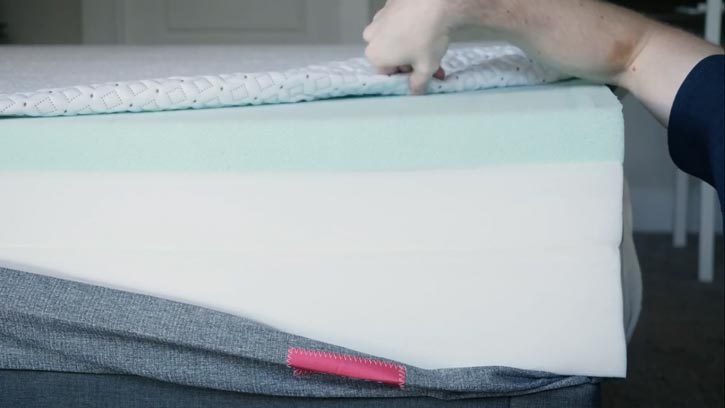 Who Might Not Want To Pick The Endy:
Stomach sleepers- If someone just sleeps on their stomach, the Endy might not be firm and supportive enough for them. Stomach sleepers usually want to find a mattress that offers more support and firmness. The Endy is only medium-firm so stomach sleepers should look for a firmer mattress.
Those who want a very soft or very firm mattress- If someone prefers a mattress that is at either end of the firmness spectrum, the Endy might not be the best pick, because it feels close to a 6.5/10, right in the middle of the firmness spectrum. If someone wants something extremely soft or firm, they will have to look elsewhere to obtain it.
Heavier side sleepers- If someone is a larger person and sleeps primarily on their side, the Endy might not work for them either. The comfort layer is not too thick, so they could press down to the firmer support layers and feel some more firmness and serious pressure on their shoulders and hips.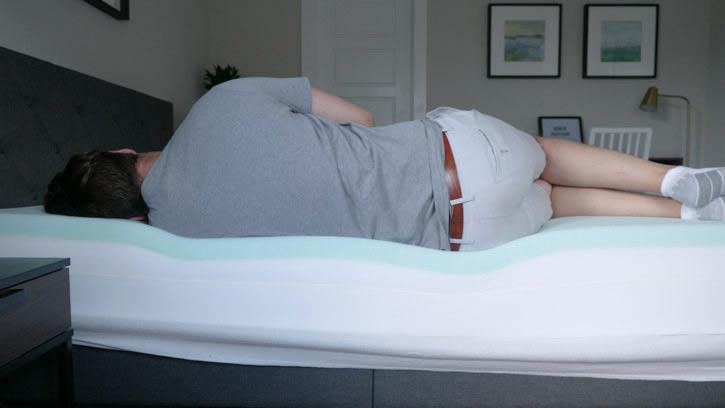 Construction
The Endy is 10″ tall and features a simple construction with three separate foam layers.
On top, there is a removable micro-quilted cover that doesn't affect the overall feel of the mattress significantly.
Then there is a layer of Endy Comfort Foam, which has great pressure relief but also bounce and resilience too.
Below that, there is a layer of transitional polyfoam that acts as a buffer between the comfort layer and support layer underneath.
Finally, there is a thick layer of base polyfoam, which is a pretty standard base layer in the industry.
Construction Takeaways
The Micro Quilted Cover is thin and very breathable, so it should allow for air to flow through the top of the mattress. People can also remove the top cover and wash it at home if needed.
The Endy has a very streamlined design, and it has three layers but is still a very comfortable mattress.
The Endy Comfort Foam has memory foam qualities but it is also quite bouncy, which means people will sink into the mattress, but they shouldn't have trouble moving around or switching positions.
The Endy Foam is also open-celled, making it more breathable than other types of foam. It shouldn't trap too much heat and should keep people sleeping cool throughout the night.
The top layer of foam should provide very nice pressure relief for most sleepers. However, if someone is heavier, they could press right through the Endy Foam and hit the transition layer and support layer beneath. Because of this, heavier sleepers might feel less pressure relief on the Endy than sleepers who are lightweight.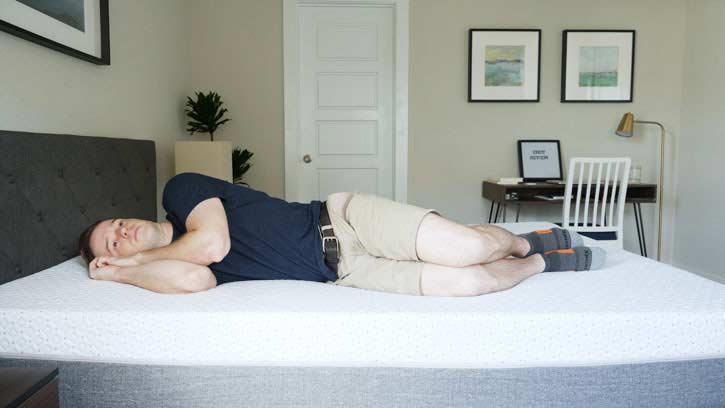 How This Compares To The Casper
If someone is taking a look at the Endy, they might want to know how it compares to one of its main competitors, the Casper mattress. I have spent a lot of time on both mattresses, and there are some clear differences consumers should know about.
First, they have a different number of layers; the Casper has four layers while the Endy only has three. That extra layer in the Casper features Zoned Support, which makes the Casper firmer in the center and softer toward the top and bottom. The Endy has no such zoned construction and has a more uniform feel throughout the mattress.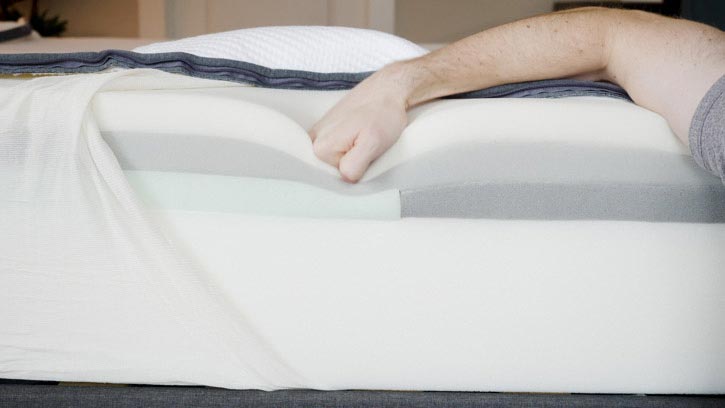 People will get more out of the Casper, but it does cost more than the Endy. If someone has serious budgetary constraints or is light- or medium-weight, the Endy should work for them. Both mattresses have a similarly balanced foam feel, and people should get the comfort and support they need on the Endy.
However, if someone is a larger person, the Casper is going to be the better choice for a number of reasons. They will feel the Zoned Support on the lumbar area, so they should feel better support when they are back sleeping. At the same time, they should feel better pressure relief when you are on their side.
$50 Off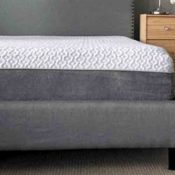 Endy is a very comfortable mattress that a lot of people are going to like.  You can get $50 off an Endy mattress by clicking the link below and using code CLARITY50 at checkout.
Firmness And Feel
In my experience, the Endy felt like a 6.5/10, close to medium-firm. The top layer of Endy foam is very soft so it is easy to press into the mattress. However, once you press down, you will feel the firmer transition layer and then the support layer. The combination of these layers gives the Endy that medium firmness.

However, if you are a larger person, you might feel like the Endy is firmer. Especially when you are on your side, you could press through the Endy Foam layer and hit those firmer layers beneath. This could cause you to feel some more pressure on your shoulders and hips.
That being said, here is how it felt while sleeping on the Endy:
Lying on my back, the Endy is properly supportive. My hips sink into the Endy Foam, but they are then stopped by the transition and support layers. The Endy Foam also conforms to the shape of my body. All-in-all, it is a good match for me when back sleeping.
Moving to my side, I feel some good pressure relief on my shoulders and hips. I will note that I only weigh 160 lbs. Those who light- and medium-weight should feel similarly side sleeping on the Endy. Again, heavier side sleepers are going to press in and feel some more pressure.
While I feel decently supported stomach sleeping on the Endy, those who need the best mattress for stomach sleepers might want to look for something firmer and more supportive. You might not get enough support on your hips, especially if you are larger.
The Endy has a balanced foam feel. That top layer of Endy Foam is soft but also responsive. It bounces back into place quickly. Lying on the Endy, I sink in, but it is not difficult to move around.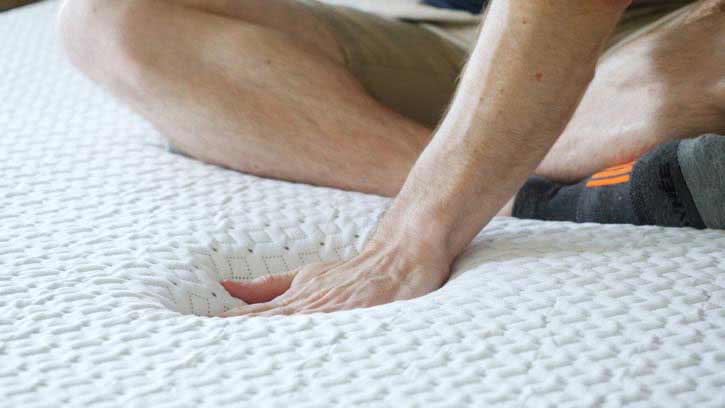 Motion Transfer
If someone shares your bed with someone, it is smart to think about motion transfer. Basically, it is important to know whether or not someone and their partner will disturb one another. When they move around on their side of the mattress, will their partner feel it on their side?
To test how well the Endy isolates motion, I first used a glass of water and placed it on one side of the Endy and pressed into the other side. The water was not disturbed too much from this test. I also lay on the Endy while Marten got in and out of the other side of the bed, and his motion did not transfer to me.
Overall, the Endy handles motion transfer well and could be a good mattress for couples who don't want to be disturbed by their partner's movements.
Edge Support
Couples are also going to want to think about edge support. Edge support is a measure of how secure people feel when sitting or lying near the edge of a mattress. This is important for couples because they both want to make sure that they will have enough room to sleep.
Sitting near the edge of the Endy mattress, the foam does collapse. I don't feel extremely secure sitting down. Also, when I lie down near the edge of the Endy, I feel a bit like I might roll off the mattress.
The Endy does not feature the best edge support, as evidenced by the photo below.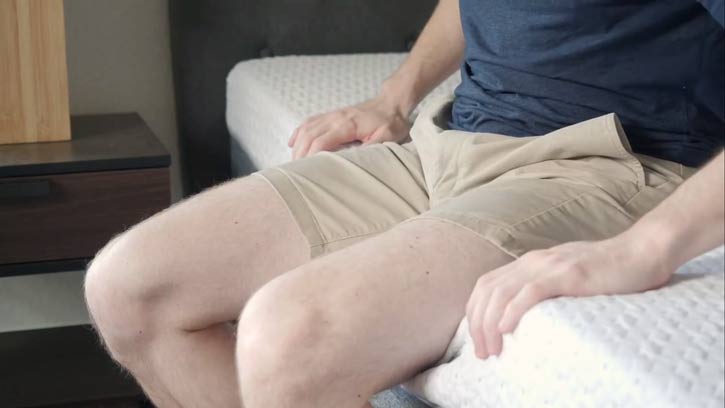 Marten's Take
One's experience with any given mattress is going to depend greatly on their size and weight. Since I am 5'9″ 160 lbs, I wanted to get a different opinion on the Endy and asked Marten, one of our staff writers and reviewers, to talk about his experience on the Endy. He is 6'7″ and 230 lbs. The following is Marten's experience with the mattress and his opinion on how appropriate it is for heavier sleepers.
Joe said this was a 6.5/10, and I thought it was closer to a 7.5/10. The Endy has a thinner comfort layer so I am pressing right through that and engaging the support layers below. This makes the mattress feel firmer to me than it did to Joe as a result.
Here is how it felt in each sleeping position:
Starting on my back, the Endy is a decent match for me, as my hips sink in but not too far. The Endy Foam is also pressing up into the lumbar area, which is a nice, supportive feeling.
Moving to my side, I am feeling some more pressure on the shoulders and hips than Joe did. I wouldn't say it is a poor match for side sleeping, but if someone is heavier than 230 lbs and sleeps on their stomach, they might want a mattress with a thicker comfort layer.
When I am on my stomach, the mattress is too soft for me. I am bowing in at the hips and feeling myself get out of alignment, and I am also feeling some lower back strain.
If someone is a heavier back sleeper, the Endy could work for them. Much heavier side sleepers over 230 lbs might need a softer mattress with a thick comfort layer. Heavier stomach sleepers should find a more supportive mattress with more firmness.
As I wrote about earlier, heavier people are going to have a different experience on the Endy. Readers can see that Marten was too large to side sleep on the Endy. He pressed through the top layer and hit the support layers beneath, something called "bottoming out." Also, because of his weight, he was not getting enough support when he was on his stomach.
Unboxing The Endy
It should be very easy to unbox the Endy if people follow these simple instructions. First, when you get your bed-in-a-box mattress at your doorstep, ask a friend to help you move it to your bedroom. It isn't the heaviest mattress we have tried, but you don't want to throw your back out!
Next, open the box and remove the rolled-up mattress. Place it on your frame or foundation and then carefully cut through the multiple layers of plastic, making sure not to damage the mattress!
Finally, clear away all of the plastic and other packing materials, and you will want to leave the window open and give the mattress a few days to fully expand!
What Makes The Endy Stand Out?
The Endy has a streamlined design with a lot of great features, and it is a great value at its price point.
Back sleepers should get enough lumbar support on the Endy.
Light- and medium-weight side sleepers should feel great pressure relief on the Endy.
The Endy is soft and pressure-relieving, but people shouldn't be getting stuck in the mattress, a common complaint amongst memory foam mattress owners.
The mattress should be a good match for those who switch positions at night, and it's a good balance of comfort and support.
Overall Rating
Endy
Summary
Endy is a memory foam mattress that is made and shipped out of Canada. Overall I really liked the mattress, and note that it is a little softer than average. I think it is a great option for side sleepers especially.
The Endy is a very comfortable mattress that should be a good match for back sleepers, lighter side sleepers, and combination sleepers as well. I will caution heavier side sleepers that they might want a mattress with a thicker comfort layer.
The mattress comes with a 10-year warranty, 100-night sleep trial, as well as free shipping and returns. Financing is available and there are other Endy accessories to choose from.  Consumers should take a look through this review multiple times, assess their own needs and preferences, and then decide if the Endy is right for them.
Joe Auer
Joe Auer is the editor of Mattress Clarity. He mainly focuses on mattress reviews and oversees the content across the site.
He likes things simple and take a straightforward, objective approach to his reviews. Joe has personally tested nearly 250 mattresses and always recommends people do their research before buying a new bed. He has been testing mattresses for over 5 years now, so he knows a thing or two when it comes to mattress selection. He has been cited as an authority in the industry by a number of large publications.
Joe has an undergraduate degree from Wake Forest University and an MBA from Columbia University.