When someone is looking for a new mattress, there is so much to keep in mind – sleeping position, body weight, temperature – the list goes on and on. Just spending five minutes online, there are hundreds of mattresses to choose from. Which mattress will actually meet your specific needs?
Well, the answer could be a customizable mattress! A customizable mattress allows shoppers to choose the firmness, temperature, or the feel of their mattress. Basically, you get to have it your way! Read on to find the best customizable mattress.
The Best Customizable Mattresses
The six best customizable mattresses are:
These mattresses are customizable in a number of ways, so keep reading to find out how they work!
Best Mattress With Adjustable Firmness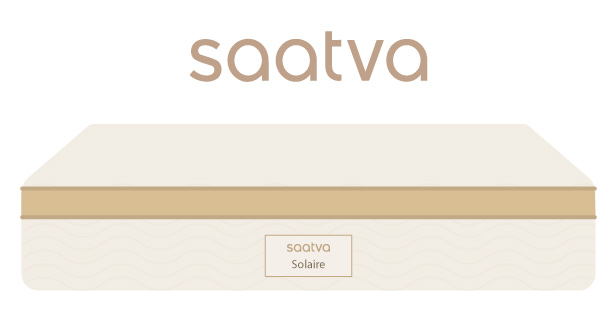 Saatva Solaire
Firmness is one of the main things to consider when choosing a new mattress. With most mattresses, once it's at your house, that's how firm it is going to be for quite a while. This is not the case with the Saatva Solaire, a high-end mattress with adjustable firmness.
The Saatva Solaire works by way of air chambers in its support layer. Basically, these chambers will inflate or deflate to make the mattress firmer or softer. Sleepers control this firmness through remotes that are attached to the sides of the mattress. With just the push of a button, the mattress inflates and deflates!
It is worth noting that both sides of the mattress have their own remote. This means that partners can each control their side of the mattress! If one partner prefers a firmer mattress, and the other prefers something softer, it is no problem!
The mattress also works well with the Saatva Lineal adjustable base. This allows sleepers to raise or lower both the head and foot of the mattress.
Up, down, firm, or soft – the Saatva Solaire puts you in control.
What Makes The Saatva Solaire Stand Out?
With the Saatva Solaire, sleepers can easily change the firmness of the mattress.
Each side of the mattress can be controlled separately, making it one of the best mattresses for couples.
The Saatva Solaire pairs with the Saatva Lineal base for easy height adjustment.
Read the full Saatva Solaire mattress review
$200 Off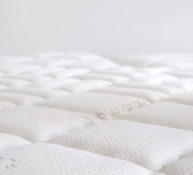 The Saatva Solaire is a very comfortable mattress with adjustable firmness. It is a great fit for light- and medium-weight people of any sleeping position. Click the link to save $200 on the Solaire. 
Best Customizable Hybrid Mattress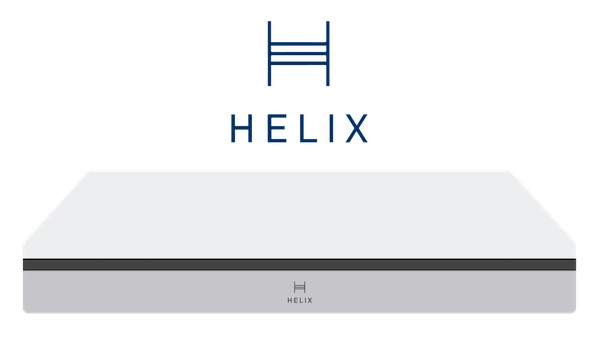 Helix Midnight
Helix is a company that is all about customization. Customers can simply go to Helix's website and select from their wide range of mattresses. From very firm to very soft, they have something for everyone. In addition, Helix offers a sleep quiz on their website. Customers can answer questions with regard to their sleeping position, weight, and other preferences – Helix will recommend the perfect mattress for them!
There is another level of customization as well – the Luxe upgrades. This adds more of a pillow top to the top of the mattress as well as some more cooling features. Simply put, it gives the mattress more of a luxury look and feel.
To get you started, take a look at the Helix Midnight mattress. This is one of their most popular models and offers a good balance of comfort and support for different types of sleepers!
What Makes The Helix Stand Out?
Helix offers numerous mattress models that vary in firmness and feel.
They are some of the best hybrid mattresses on the market.
Their sleep quiz makes it easy for customers to find the best fit for them.
Luxe upgrades add some more luxury flourishes to the Helix mattresses.
Read the full Helix Midnight mattress review
Save Up To $200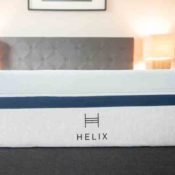 The Helix Midnight is a memory foam hybrid mattress that offers a great balance of comfort and support. Click the button for the save up to $200 and get 2 free pillows.
Best Mattress With Firmness Options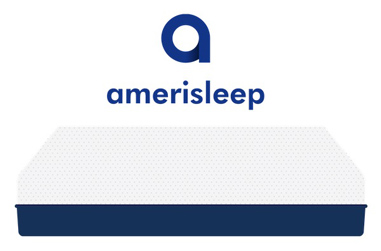 Amerisleep AS3
As we mentioned with the Saatva Solaire, firmness is such a big consideration when shopping for a mattress. When it comes to offering firmness options, Amerisleep is one of the best mattress companies out there. They offer five mattress models that range from very firm to very soft. They are also available in all-foam and hybrid models!
All of the Amerisleep mattresses feature the company's proprietary Bio-Pur foam. This is soft, pressure-relieving foam that is also more responsive than standard memory foam. This makes it so sleepers won't feel "stuck" in the mattress or have trouble moving around. This foam is also designed to be more breathable than standard memory foam so that it does not trap so much heat.
Given that there are five firmness options, the Amerisleep mattresses are a good match for most sleeping positions. Want something firm and better for stomach sleeping? Choose the As1. Prefer something softer and more pressure-relieving? Go with the AS4 or AS5. Their most popular model is the Amerisleep As3, as it is right down the middle in terms of firmness.
No matter what firmness someone needs, they should find it with one of the Amerisleep mattresses.
What Makes The Amerisleep Mattresses Stand Out?
They are available in many firmnesses, helping customers find the perfect fit for them.
The Amerisleep mattresses feature Bio-Pur foam which is soft and responsive at the same time.
The Amerisleep As3 is their most popular model and offers a great balance of comfort and support.
Read the full Amerisleep AS3 mattress review
30% Off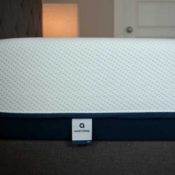 Amerisleep is a perfect choice if you want a memory foam mattress but also want to sleep cool. You can get 30% off the Amerisleep mattresses simply by clicking the link below and using code AS30. 
Best Flippable Mattress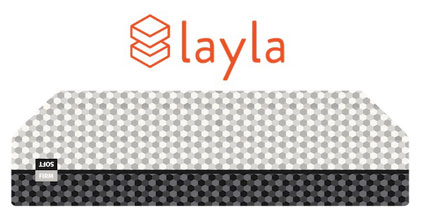 Layla
With the Helix and Amerisleep mattresses, customers have multiple mattresses to choose from. While the Layla is available in all-foam and hybrid models, there are no separate firmness options. That being said, the Layla offers numerous firmness options in one mattress!
The Layla is a flippable mattress that features both a soft side and a firm side. The soft side offers better pressure relief for side sleepers and some good contouring for back sleepers as well. The firm side is, well, firmer and will be a good fit for back sleepers who require more support. To customize the Layla for your situation, simply flip the mattress over!
Both sides of the mattress feature the same copper infusion and, while memory foam is known for trapping heat, this shouldn't be a problem with the Layla mattress. Copper draws heat away from the body and, together with some cooling materials found in the cover, it should help the Layla sleep quite cool.
So, whether you prefer a firm or soft mattress, the Layla should be a great choice!
What Makes The Layla Stand Out?
The Layla is flippable, offering two firmness options in one mattress.
The mattress should be a great fit for both back sleepers and side sleepers.
The Layla is one of the best memory foam mattresses out there.
A copper infusion should keep the mattress from trapping too much heat.
Read the full Layla mattress review
Up To $200 Off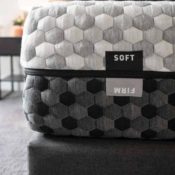 Layla is an innovative mattress that happens to be one of the most comfortable mattresses I've ever slept on.  You can get up to $200 off a Layla mattress (plus $300 of accessories) by clicking the link below.
Best Cooling Mattress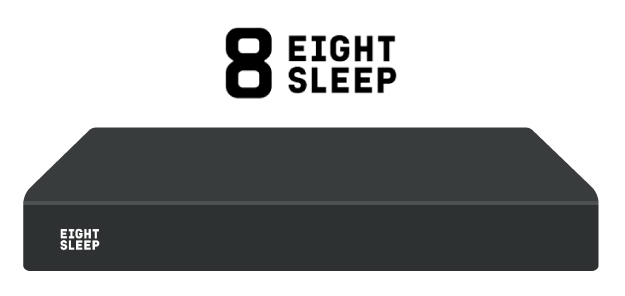 Eight Sleep Pod Pro
When it comes to sleeping hot and cold, everyone is different. Some people might wake up every night drenched in sweat while others can't get warm, no matter what they do. Anyone who wants a mattress to help regulate their temperature during the night is going to want to take a look at the Eight Sleep Pod Pro.
The Eight Sleep Pod Pro is one of the most unique mattresses on the market today. That's because it is more than just a mattress – it is a mattress plus a computer and high-tech cover. Simply put, the Hub (computer) pumps cool or warm water into the cover to cool or warm sleepers during the night. Using the app, people can set the mattress to whatever temperature they desire.
What's more, each side of the mattress can be adjusted separately. This means that partners can each make their side of the mattress as cool or warm as they like.
If sleeping hot or cold is a major issue, find the right temperature with the Eight Sleep Pod Pro.
What Makes The Eight Sleep Pod Pro Stand Out?
This advanced mattress also people to actually adjust the temperature of their mattress.
The Eight Sleep Pod Pro is a great match for partners who sleep at different temperatures.
The mattress features a high-tech sleep tracker, letting owners know exactly how well they are sleeping.
The Eight Sleep Pod Pro is one of the best cooling mattresses.
Read the full Eight Sleep Pod Pro mattress review
$150 Off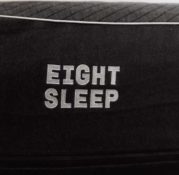 The Eight Sleep Pod Pro is a high-tech mattress that is designed to keep sleepers at the right temperature during the night. Click the button to save $150 on the Eight Sleep Pod Pro.
Best Fully Customizable Mattress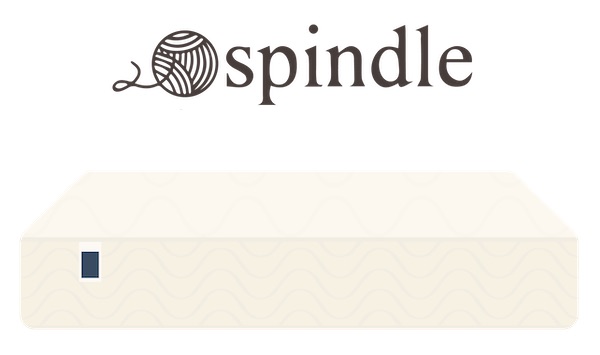 Spindle
This recommendation goes out to all of those Lego fans out there. The Spindle is actually a mattress that you build yourself! First off, shoppers can go on the Spindle website and select the firmness they are looking for. Then, Spindle will send them separate layers of Dunlop latex.
Now, people can then arrange these layers to get the exact right firmness they want. There is some assembly required but, by flipping and rearranging these layers, it will make the Spindle feel slightly firmer or softer.
Given that the mattress features only Dunlop latex, it is also going to be a good choice for those who want an eco-friendly mattress. This means the mattress will be free of harmful chemicals and also hypoallergenic.
Finally, latex mattresses are known for being quite cooling, so hot sleepers who want a customizable mattress should definitely check out the Spindle!
What Makes The Spindle Stand Out?
The Spindle mattress is fully customizable, allowing sleepers to find the perfect firmness.
The mattress features natural materials and should be better for the environment.
The Spindle is one of the best latex mattresses.
The Spindle is an all-latex mattress, so it should be a cooling and a good fit for hot sleepers.
Read the full Spindle mattress review
$200 Off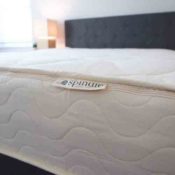 Spindle is an innovative, all-natural latex mattress that has a great combination of comfort and support.  You can get $200 off the Spindle mattress by clicking the link below and using code CLARITY at checkout.
What Are The Benefits Of A Customizable Mattress?
At first glance, the benefits of a customizable mattress might seem obvious: Duh, you can customize it! But let's take a closer look at how the ability to personalize the firmness, feel, and materials of a bed could provide real benefits.
Easy To Find A Good Fit
For starters, customization takes some guesswork out of the process of purchasing a mattress. Instead of picking a generic mattress and hoping it will feel comfortable in a preferred sleeping position(s), a customizable mattress offers major peace of mind. For instance, there's no need to worry about whether it will accommodate the sleeper's body weight, feel soft enough for side sleeping, or feel supportive enough for back and stomach sleeping, because it's possible to select an option that's tailor-made to the needs of the sleeper(s) in question.
Multiple Options In One Mattress
Some customizable mattresses allow for the option of getting multiple firmnesses in one bed thanks to a flippable or zip-off design. This means there's no need to commit to a single sleeping position in order to feel comfortable. Let's say someone's in the mood to sleep on their back one night even though they normally sleep on their side. Or maybe they've always been a back sleeper but they're wanting to transition to side sleeping. No problem! Simply select the appropriate firmness of the mattress to match the desired position.
Coping With Injury
Customizable mattresses that offer multiple firmness options can be helpful for anyone who's dealing with an injury. For instance, if someone has injured their back and they only feel comfortable lying face-down on a firm surface, they can use the firmest version of the bed to maintain spinal support while stomach sleeping until their injury has healed. Same goes for folks who deal with chronic pain conditions: If they're having a pain flare-up, they can flip to the softer side to cushion achy joints.
Make sure to also look at our best mattresses for neck and shoulder pain.
Good For Couples
Customizable mattresses can be a real boon for couples with different sleep styles. Some customizable mattresses allow users to independently select the firmness and feel of each side of the bed, so each person can achieve their definition of comfort. (These are often referred to as "split mattresses.")
Another perk for couples? Customizable split mattresses can cut down on motion transfer. This is great news for anyone who sleeps with a restless partner and doesn't want to be disturbed during the night.
Materials Preferences
Some people are allergic to various materials that are commonly used in mattresses (such as latex), while others are committed to investing in materials with a small eco-footprint (such as wool or natural latex). No matter a person's preferences or needs, a customizable mattress could provide the option to construct a bed with or without particular materials.
Sizes And Shapes
Some people purchase customizable mattresses for the chance to select an unusually sized or shaped bed. For instance, some companies offer round or square options (and even the occasional heart shape), while others sell mattresses in sizes that are meant to fit RVs, boats, and other unusual sleeping spaces.
Cooling
One final benefit of customizable mattresses? They generally allow shoppers to select from a variety of cooling design features. This is great news for anyone who's prone to sleeping hot and wants to ensure that their mattress helps them sleep cool.
What Are The Downsides Of A Customizable Mattress?
With so many benefits to customizable mattresses, it might seem like there aren't any downsides. And truly, we can't think of many!
But there is one notable issue with customizable mattresses: They tend to be expensive. Folks who can afford the price of admission will enjoy plenty of return on their investment in the form of a mattress that's tailor-made to their sleep space, preferences, and needs. But these beds simply aren't affordable for everyone.
One other possible downside? With so many options to choose from, some people might find themselves experiencing decision fatigue while trying to craft the perfect mattress. All those choices represent lots of opportunity, but they can also be overwhelming.
What To Look For In A Customizable Mattress
Because customizable mattresses present shoppers with tons of choices, we've put together a list of factors to inform the purchasing process.
Preferred sleeping position(s). As with any mattress purchase, the preferred sleeping position of the sleeper(s) in question will dictate the best firmness and feel for the bed. For instance, side sleepers will generally prefer a softer mattress that cushions their shoulder and hip; back sleepers generally benefit from plenty of spinal support combined with a touch of pressure relief; and those who need the best mattress for stomach sleepers require something extra-supportive to keep their hips elevated and aligned with the spine.
Bodyweight. A person's body weight has a big impact on their perception of a bed's firmness, and it also dictates what's required in terms of support. As a general rule, lighter weight folks tend to find a lot of mattresses softer than heavier folks, who are more likely to press through a bed's comfort layers and into the firmer support layer(s) underneath. Additionally, those who need the best mattress for heavy people should look for a more supportive, durable mattress that won't sag, such as an innerspring mattress.
Firmness. We've touched on firmness in the previous bullets, but it warrants its own consideration. The firmness of a mattress will have a major impact on its feel, so it's important to think about the body weight and preferred sleeping position(s) of everyone who will be using the mattress before selecting a firmness. Also consider whether it might be useful to purchase a bed that comes with two firmness options in one.
Cooling. Some people are prone to overheating, and they'll want to include cooling features in their customizable mattress. Popular options include coils (which allow for airflow through a mattress), perforated or gel-infused memory foam, and latex, which is known for sleeping cool.
Partners. If the mattress in question will sleep more than one person, it's important to take both partner's preferences into account. Consider purchasing a customizable split mattress, which allows partners to tailor each side of the mattress individually.
Height. Some people prefer the elegant look of a tall mattress and will want to customize their mattress height accordingly. On the other hand, folks with mobility issues will probably prefer to select a shorter mattress, which should make it easier to climb in and out of bed.
Size and shape. Most customizable mattresses will come in the full range of conventional sizes, from Twin to King or California King. In some cases, it's also possible to customize the shape of the bed. Consider the sleeper's preferences around size and shape while customizing the mattress.
Adjustability. Note that customizability and adjustability are not interchangeable terms in the mattress world. An adjustable mattress is one that can move with an adjustable base in order to raise or lower certain sections of the bed (such as the head and foot). If this is appealing, make sure to look for a customizable mattress that offers adjustability.
Price. As with any mattress purchase, it's essential to consider budget. In general, customizable mattresses tend to be on the pricier side. So if finances are tight, think about which features are essential and which are negotiable in order to land on a customizable mattress that's both comfortable and affordable. Also, take a look at our best mattresses for the money.
Company policies. Before investing in a customizable mattress, review the policies of the company in question. Take note of the warranty, sleep trial, return policies, and so on to avoid any surprises down the road.
Best Customizable Mattress Types
It probably won't come as a surprise that customizable mattresses represent a wide range of mattress types. After all, the whole point of these beds is to optimize choice! All those options pose the question: Which customizable mattress type is best?
There's no singular "best" mattress type when it comes to customizable mattresses, but there are better options for different types of sleepers. Here's a quick look at some of the most popular mattress types.
Innerspring
An innerspring mattress incorporates springs (or coils) into its support layer. This generally creates a responsive, bouncy, and supportive feel and produces a durable mattress. The supportive nature of these mattresses could be ideal for back and stomach sleepers looking to maintain proper spinal alignment. A mattress with coils is also a good option for heavier weight sleepers, who need a more supportive bed.
In the customizable mattress space, many brands offer the option of selecting an innerspring mattress with a pillow top on top, which provides some room to customize the firmness level and plushness of the mattress. In addition, it is a good idea to check out our best innerspring mattresses.
Memory foam
Memory foam mattresses are generally very pressure-relieving, because the material contours a sleeper's body and cushions pressure points such as the shoulders or hips. Because of this, they are often the best mattresses for side sleepers.
The firmness of a memory foam mattress can vary dramatically depending on the number and thickness of its comfort layers as well as the material used in the support layer. Many memory foam beds have a base layer made from firmer polyfoam, which helps support the hips and spine.
Memory foam has a tendency to trap heat, so hot sleepers who are interested in a memory foam mattress will want to customize it with cooling features such as gel infusions, perforated foam, and/or a breathable cover.
Hybrid
A hybrid mattress combines supportive coils with comfort layers made from materials such as memory foam, wool, or latex. Because they balance comfort and support, hybrid mattresses tend to accommodate a wide range of sleepers. Hybrids are popular in the customizable mattress space, because there's lots of room to select various coils, comfort layers, materials, and so on.
Latex
Latex mattresses are produced from either natural or synthetic latex. Both options tend to produce a mattress that's bouncy, durable, and a touch pressure relieving. Because latex mixes bounciness with some body contouring, it can work well for both back and side sleepers, who need a balance of spinal support and pressure relief.
Natural latex is a fairly eco-friendly material, so it can be a great option for folks who are looking to customize a natural bed. Latex also creates a cool sleeping environment.
Airbed
No, we're not talking about those blow-up air mattresses that deflate during sleep. Instead, airbeds are luxury mattresses that feature a support core composed of adjustable air chambers. In many cases, this support core is layered under a comfort layer made from foam or latex (buyer's choice).
Airbeds allow sleepers to personalize the firmness of their bed on a nightly basis, making these beds the ultimate in customization. Not only can sleepers tailor the mattress to their preferences prior to purchase, but they can continue to tweak the firmness and feel of the bed based on their nightly preferences. However, this luxury tends to come at a steep price.
Tips For Getting The Most Out Of A Customizable Mattress
Customizing a mattress involves plenty of time and thought as well as a chunk of change. To make the most of a customizable mattress purchase, implement the following guidelines.
Spend time testing different options. Most people haven't slept on every mattress type available, so some people simply won't know whether they like the feel of latex, wool, hybrids, or other materials and constructions. Before investing in a customizable mattress, try to test out all the options available by going to mattress showrooms or spending some time on the beds of friends with different mattress types. Aim to spend at least 15 to 20 minutes on a mattress and try out different sleep positions to get a feel for the material in question.
Ask the brand for suggestions. After selecting a mattress brand to buy from, don't be afraid to ask questions. The company has probably worked with tons of other sleepers, so they should have an idea of what might work best based on other people's experiences.
Review trial and return policies. While many online mattress brands offer long sleep trials, this might not be the case for customizable beds because they're so personalized. Before making a purchase, make sure to review the trial and return policies to know whether it's an irreversible commitment.
Take good care of the mattress. Hopefully, all of the thought and time that went into customizing a mattress has paid off in the form of a comfortable bed that promotes quality sleep. After purchasing a customizable mattress, make sure to take good care of it so it lasts as long as possible. Rotate or flip the mattress every few months (depending on its construction), clean it regularly, use a mattress protector, and keep food and drinks out of the bed to ensure it stays in good shape for years to come.