Looking for new bed sheets but can't decide between silky sateen and breathable percale? Not to worry, there are a few key differences between these fabrics that make them ideal for different sleepers.  Below, I'll describe what sateen is, what percale is, and which high-quality fabric might be best for you. Once you've decided which you like best, take a look at our best cotton sheets article, which includes percale and sateen options.
What are Percale Sheets?
Percale sheets feature a tight cotton weave. High-quality percale sheets have the crisp hand feel of a freshly ironed button-down shirt. Percale sheets are made of long-staple cotton, and despite their tight weave pattern, they feel cool and crisp to the touch.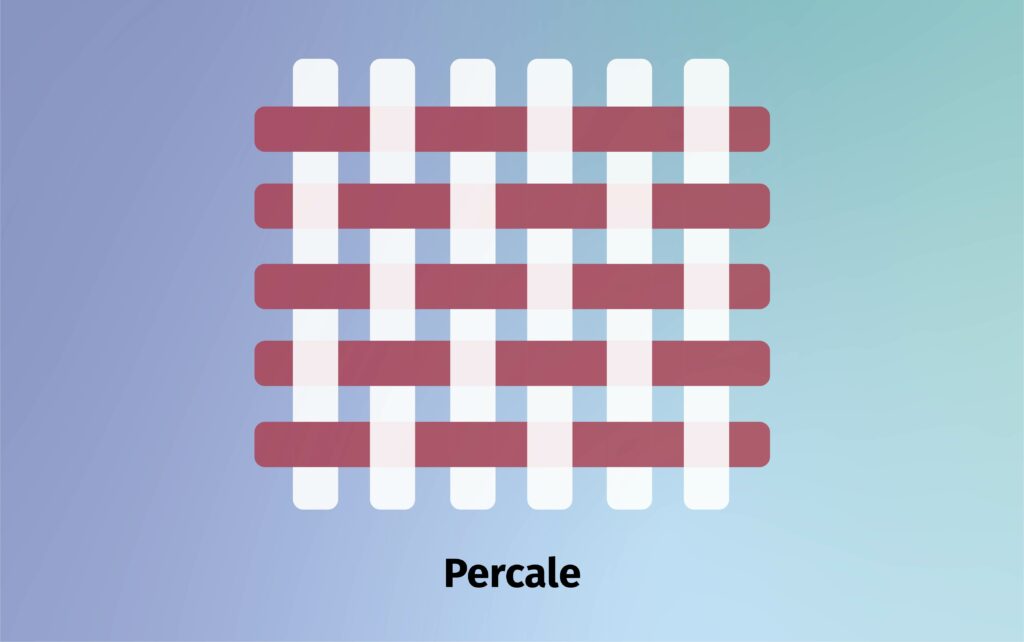 | | |
| --- | --- |
| Pros | Cons |
| Percale sheet sets are exceptionally cooling. They are ideal for hot sleepers or those searching for a bedding set to use during the summer months. | Percale sheets wrinkle easily, which could be a turn-off for some shoppers. Their matte finish may also show wrinkles more easily. |
| Percale bedding's tight weave makes it very durableand resistant to pilling and snagging, which is great for sleepers looking for low-maintenance bedding. | Percale sheets are very breathable, which could be a drawback for sleepers who live in colder climates and want to feel snuggled up in bed. |
| Percale sheets get softer with every wash, especially if you choose a high thread count set. | Percale sheets are not as soft as sateen sheets, especially when they're brand new. |
What are Sateen Sheets?
Sateen sheets are also made of cotton, but they use thicker yarn and a looser weave. The sateen weave has a luxurious feel (rather than the crisp, cooling feel of a percale weave). This type of weave is best-known for its shiny, satiny look, which makes sateen sheets quite popular with many sleepers.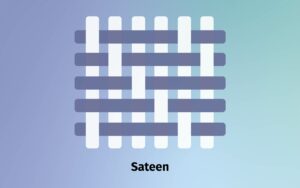 | | |
| --- | --- |
| Pros | Cons |
| Sateen sheets have a silky feel and lustrous finish. Sleepers with sensitive skin often appreciate their smooth feel. | The sateen weave retains heat. Depending on your personal preference, this could mean you could feel toasty and warm or uncomfortable and overheated. |
| Sateen fabric is wrinkle-resistant and drapes nicely over the bed, especially if you use a top sheet. | Sateen's silky finish is not as durable as percale, and these sheets may bunch or pill more quickly. |
| Sateen fabric feels cozy and warm, which makes them some of the best sheets for cold sleepers. | Sateen sheet sets' sheen might fade after multiple washes (though these sheets are machine-wash safe). |
Percale vs. Sateen Sheets
So, now you know a little bit about the pros and cons of each fabric, but how do these sheets stack up against each other? Take a look below to learn about some of their key similarities and differences.
Similarities
Sateen and Percale sheets come at very similar price points. Like most sheets, higher thread count sets will be more expensive.
Both types of sheets are machine washable, great for sleepers looking for low-maintenance bedding. Both fabrics are also great for those looking for high-quality but easy to care for duvet covers.
Both sheets are made of cotton fibers, which is great for sleepers whose skin is easily irritated by polyester blends.
Differences
Percale sheets are more breathable than sateen sheets, which makes them better for hot sleepers.
Sateen sheets have a shiny finish, while percale sheets have a matte finish. Depending on your preference, you may prefer one look over the other.
Percale sheets are more durable than sateen sheets.
Sateen sheets are silkier than percale sheets, which may make them better for sleepers with sensitive skin.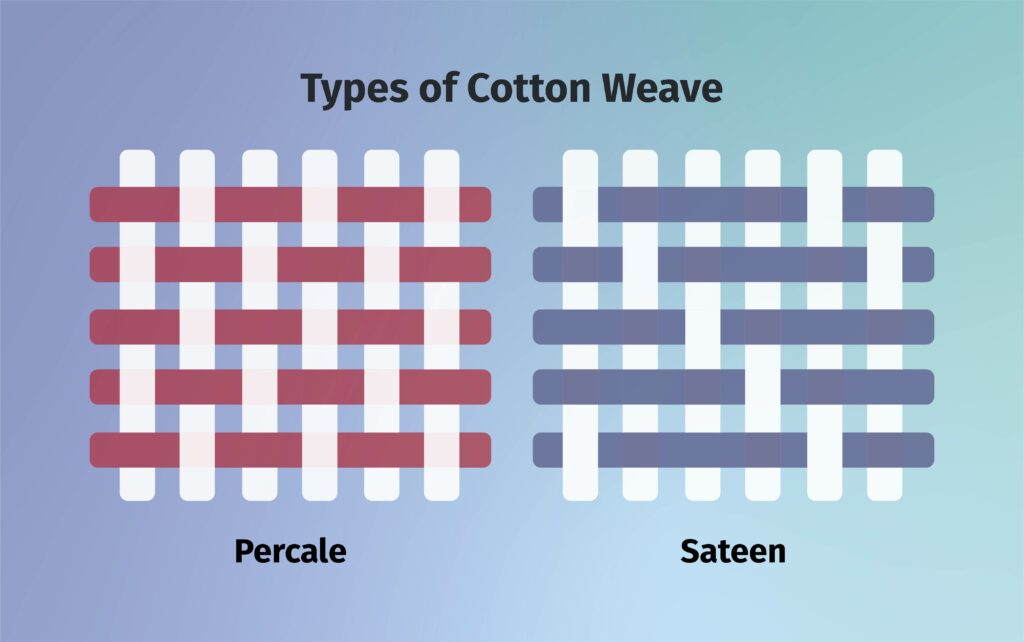 Should I Get Percale or Sateen Sheets?
So, which sheets are best for you? I've made some recommendations below.
Choose Percale Sheets If…
You're a hot sleeper on the hunt for breathable sheets.
You're looking for long-lasting sheets that will get softer over time.
You like a matte finish and crisp feel.
RELATED: Best Percale Sheets
Choose Sateen Sheets If…
You're a cold sleeper looking for bedding that will keep you feeling snug and warm.
You're on the hunt for wrinkle-resistant bedding.
You like a lustrous finish and silky feel.
RELATED: Best Sateen Sheets
FAQs
Is Percale or Sateen Softer?
Sateen feels smoother and softer than percale. Percale feels crisp, but, similar to linen sheets, percale sheets will get softer over time.
Are Sateen Sheets Hotter Than Percale?
Sateen sheets do sleep warmer than percale sheets. If you're an especially hot sleeper, I would recommend avoiding sateen bedding.
What Is Cotton Percale Fabric?
Cotton percale is cotton fabric. Percale refers to the way the cotton fibers are woven (in a tight criss-cross pattern).
Is Sateen the Same As Satin?
No, sateen and satin have the same weave, but sateen is made from short-staple cotton fibers and satin is made from long-staple synthetic fibers.
Is Cotton Sateen the Same As Cotton?
Cotton sateen is a type of cotton. It is made from cotton fibers that have been combed out to make them longer. Cotton fabric can be woven and used in short-staple or long-stable forms to make all sorts of different sheets (including percale, egyptian cotton, and supima sheets).
Do you have any percale sheet recommendations?
Do you have any sateen sheet recommendations?
Madison Schaper
Madison is an ex-mattress tester and current law student. When she's not studying, she puts her accumulated mattress and bedding knowledge to good use writing articles for Mattress Clarity. A few of her favorite non-work activities include trying new restaurants, reading short stories, and watching too much reality TV.