Eco-conscious consumers looking for sustainably made, 100% organic cotton sheets can set their sights on Saatva Dreams Lofton organic cotton sheets – and the sights look really pretty.
Not only are these cotton sheets are delicately soft and made with long-staple cotton in a sateen weave for durability and an overall luxurious look, but they're also Global Organic Textile Standard (GOTS) certified and Free Trade Certified, as well.
While these sheets do have a wonderful feel, there are a few notes I'd like to share for those considering taking these sheets home. Check out my full review below.
Saatva Organic Sateen Sheet Set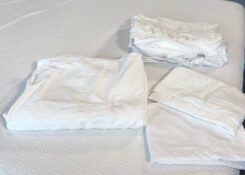 If you're looking for a five-star luxury hotel look and feel to your sheets, the Saatva Organic Sateen sheets will do the trick. They feel ultra soft because of the sateen weave.
Mattress Clarity Score
5.00 / 5
Read Full Review
Key Features
The set comes with: one flat sheet, one fitted sheet and two pillowcases (except for Twin and Twin XL sets, which include one pillowcase)
Sateen weave; thicker and a feel closer to satin
300-thread count long-staple, 100% organic cotton
White, ivory, and grey colors
Deep pockets for mattresses 10" to 15" high
Single-ply thread for lightness and breathability
45-day return policy
Made in Fair Trade Certified™ factories
Global Organic Textile Standard (GOTS) certified
Queen sheet set is $195
Care: machine wash on a cold setting, no bleach. Tumble dry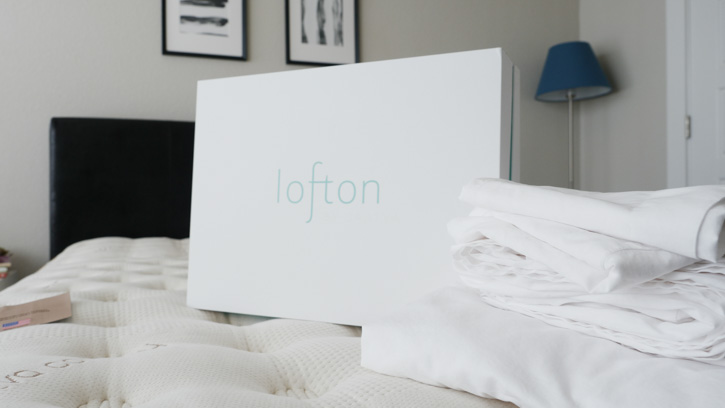 Who Makes Them?
The sheets are made by Saatva Dreams, one of several brands in a family that includes Saatva, Loom & Leaf, and Zenhaven mattress brands. Saatva Dreams offers many bedding sleep products, including pillows and mattress toppers in addition to sheets.
Learn more about Saatva's mattresses through our review or check out our take on Loom & Leaf and Zenhaven.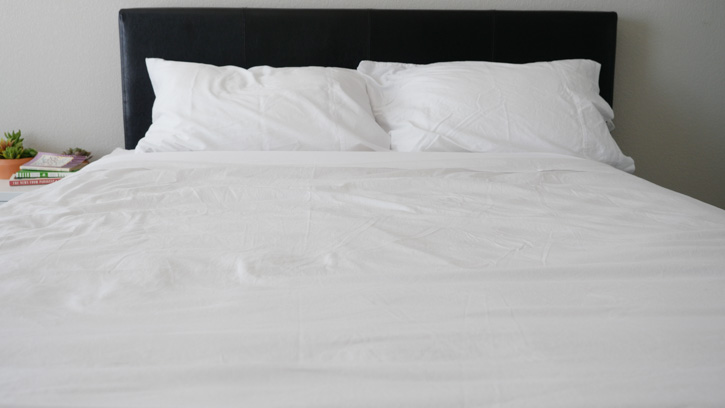 Pros
Lightweight and breathable; good for hot sleepers
Several nice, neutral colors to choose from
Organic cotton, GOTS, and Fair Trade Certified
45 days to return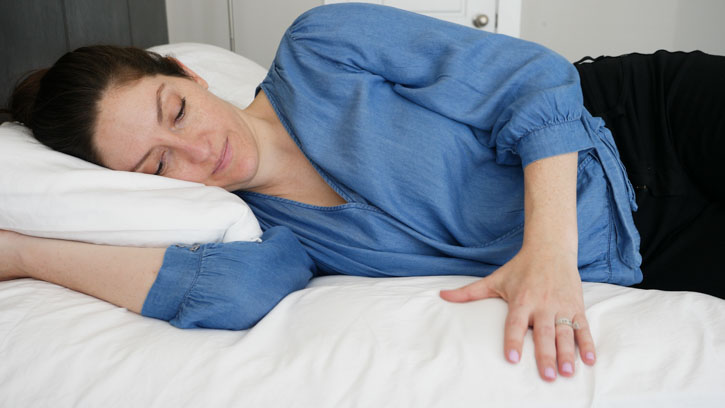 Cons
Wrinkle fairly easily
On the more expensive side
Not a match for winter months or for people who sleep cold
My Experience
The Saatva Dream's Lofton organic cotton sheets can be a viable option for those who desire high-quality organic sheets that are sustainably produced. The sheets are long-staple cotton, meaning they're durable and won't pill or deteriorate after washing and drying. They're also Global Organic Textile Standard (GOTS) Certified and Fair Trade Certified which is a plus for those who prioritize the environment.
RELATED: Best Sheets of 2023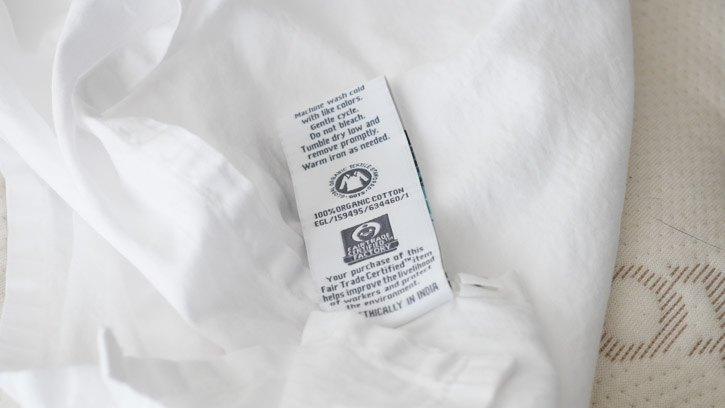 That said, it's imperative to follow the care instructions on the sheets. Don't dry them on a high heat setting, and try to remove them when they are still warm and lay them directly on the bed to avoid wrinkling (although there will most likely still be some wrinkles). Sleepers can iron the sheets on a lower heat setting to remove the remaining wrinkles if they're still noticeable and bothersome.
RELATED: How Often Should You Wash Your Sheets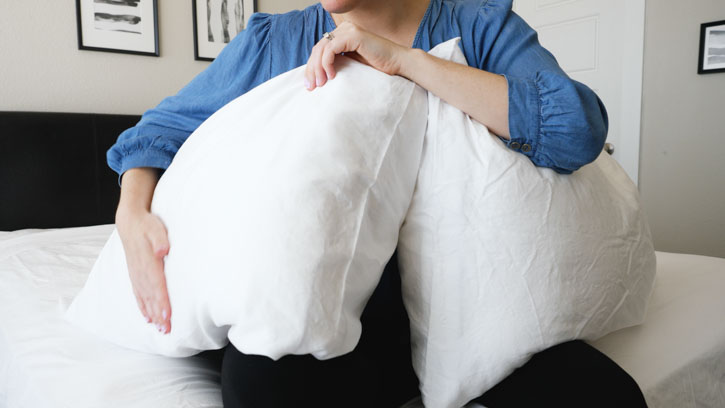 The sheets work with mattresses up to 15″ deep; they come slightly oversized so that when they're washed and dried they can shrink but will still fit the bed properly.
Saatva's sheets are single-ply cotton, which means they have a light hand-feel and they're highly breathable; even though they are sateen weave, they don't have a heavy, satin-like feel that is characteristic of that weave. This also means they're on the more delicate side and if they're going to maintain their performance they need to be cared for gently and not scorched on a high heat setting in the dryer.
For this reason, I do recommend them for hot sleepers and people who live in warmer climates. Typically, I say sateen is better for colder climates, but these are light enough to work for hot sleepers.
In terms of thread count, Saatva thought carefully about the 300-thread count on this sheet set. Thread count is a count of the number of horizontal and vertical threads, called warp and weft, in one square inch. Not only are the sheets 300-thread count but they're a sateen weave of the long-stape cotton is not a one under, one over weave, like percale, it's one under two over or another combination. This often makes more a heavier and more satin-like feel. Saatva believes the 300 thread count and the specific characteristics of the sateen wave make for the perfect balance.
Saatva's Lofton sheets come with two certifications, Global Organic Textile Standard certification, which means that it's been through a leading global production standard for organic textiles that aims to be ecologically and socially responsible within the world of textile manufacturing and labeling.
The Free Trade Certification relates to the people creating the sheets; this certification means that the Lofton sheets sold by Saatva meet standards set for fair working conditions and wages for workers.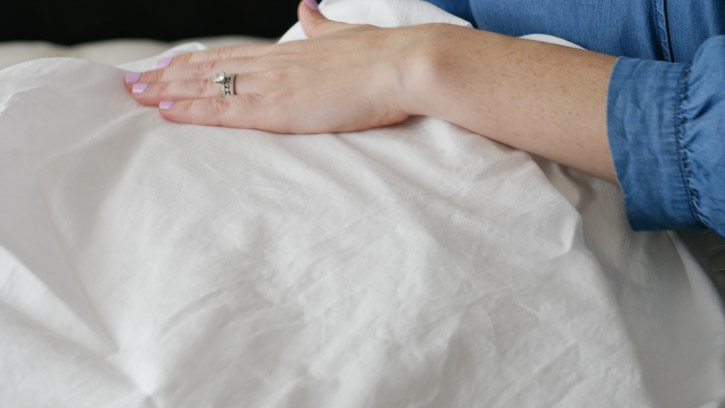 The sheets come in three aesthetically pleasing, neutral colors and a nice canvas bag to store them in if needed. At $195, they're not inexpensive, but they're surely a high-quality set of cotton sheets that should last a long time if cared for appropriately.
Saatva Organic Sateen Sheet Set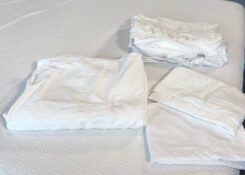 If you're looking for a five-star luxury hotel look and feel to your sheets, the Saatva Organic Sateen sheets will do the trick. They feel ultra soft because of the sateen weave.
Mattress Clarity Score
5.00 / 5
Read Full Review
Overall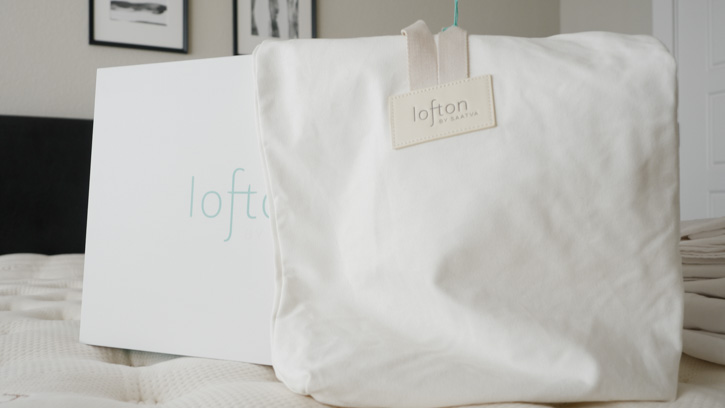 Hands down these are a truly gorgeous set of organic and sustainable sheets. I think it's helpful that they're GOTS certified and Fair Trade Certified, so everyone can feel good about putting them on any family member's bed.
Yes, they're on the pricier side and prone to wrinkles; they're also on the lighter and crisper side, despite being a sateen weave that is known for being more satin-like.
Overall, I do think it's worth checking them out (especially given their 45-day return policy) if they fit in the budget and eco-friendly crisp cotton sheets are a priority.