EDITOR'S NOTE: Hey, friend! You made it all this way and narrowed your options down to this mattress. Unfortunately, the Simmons Beautyrest Comforpedic IQ mattress is no longer available. But, keep calm!
You can rest assured that the Nectar or Nectar Premium Copper mattresses would be great alternatives for you.
Still want to know how the Simmons Beautyrest Comforpedic IQ checks out? Read on!
Simmons Beautyrest Comforpedic IQ: General Overview
When people see Comforpedic IQ, they first think of Sleep IQ – but really the two concepts have nothing in common (Sleep IQ comes from Sleep Number, a competing mattress company). Keep in mind that the Comforpedic IQ is discontinued (as of early 2015).
However, I will provide some basics on the line in case you are shopping some old inventory or in the used mattress market. If you are looking to buy a Beautyrest Comforpedic IQ, make sure that you are buying at a steeply discounted price.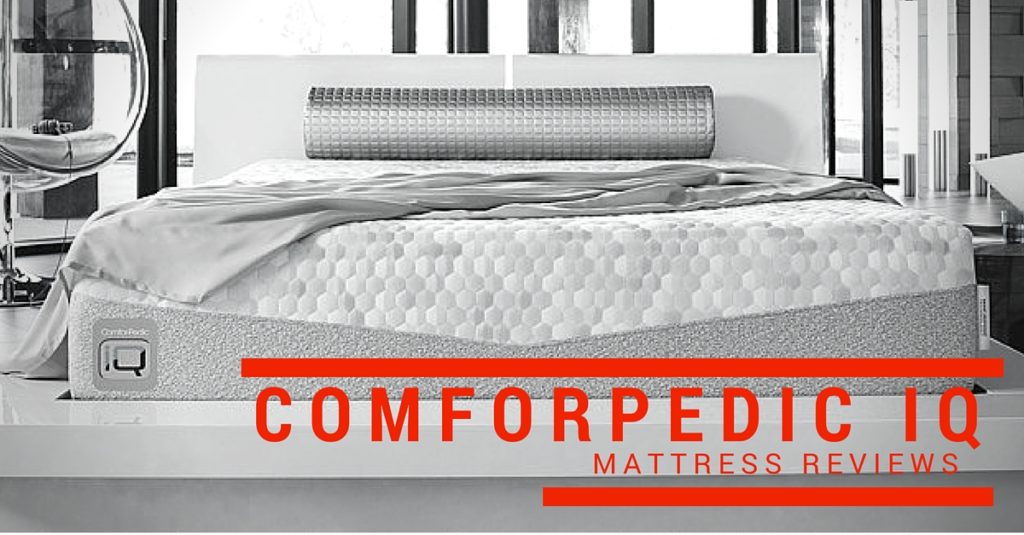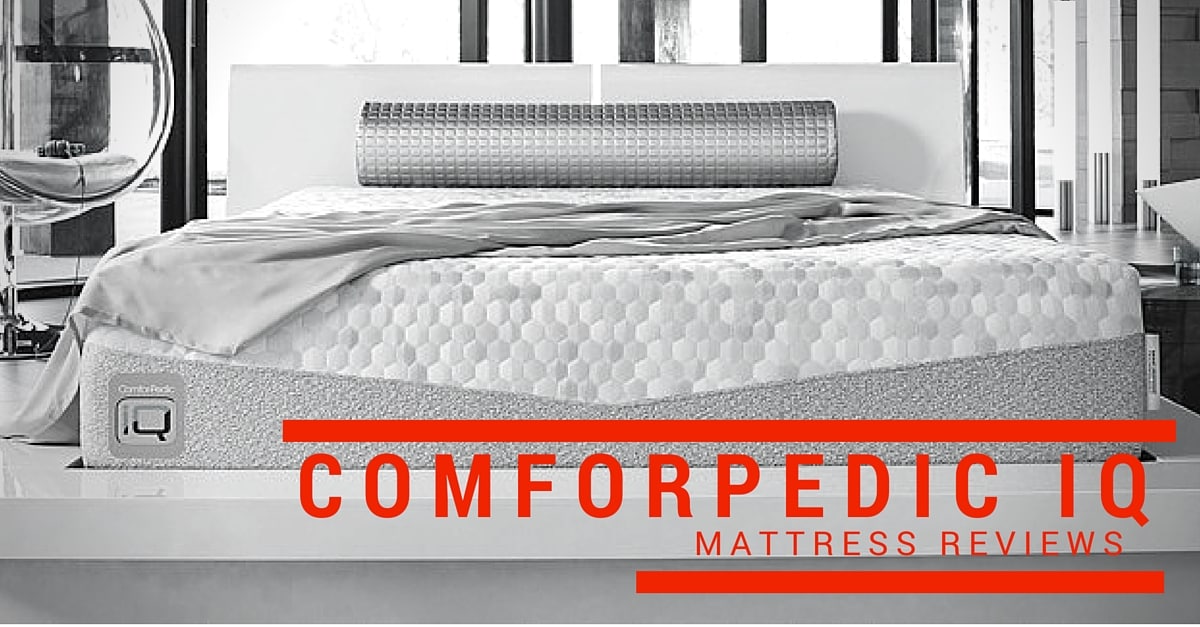 If you are set on a Simmons mattress, make sure to check out my Beautyrest reviews – which also features Simmons new Beautyrest memory foam plus, which is the most similar to the Comforpedic and Comforpedic IQ.
Construction
The Simmons Comforpedic IQ is a line of memory foam mattresses. What makes the Comforpedic IQ unique is that it has air chambers within the mattress that will help air transfer throughout the entire mattress.
The air movement actually changes the support/comfort tradeoff offered by the mattress depending on your sleeping position, making the mattress "smart" such that it reacts to provide you the best sleeping experience possible when in multiple positions.
The mattress really targets people that toss and turn because they end up sleeping in a variety of sleeping positions.
Does It Sleep Hot?
In my experience the mattress does not sleep hot. With memory foam there is definitely opportunity for this to happen, but it was fine for me. They do use gels in the foam to try and reduce the temperature, which appear to be effective.
Main Comforpedic IQ Features
Basic: The mattress is made with ultra cool memory foam Aircool memory foam (Aircool foam is the foam that helps air move throughout the mattress). The aircool memory foam is an open cell memory foam that helps air to move through the mattress more effectively. Smart Response Technology Foam Chambers also help the mattress change based on your position.
First Upgrade: Higher end models will have an extra layer of Comfort Response Latex to replace the Micro Gel Touch memory foam, which is antimicrobial and can help prevent dust mites.
Other Upgrades: Highest end Comforpedic IQ Mattresses have micro diamond infused memory foam (with real diamonds). This supposedly encourages blood circulation.
Plush vs. Firm
All the Comforpedic models come in either plush or firm. Firm is not tremendously firm, but obviously firmer relative to plush. This is the clear option if you are a stomach sleeper. Personally I don't find the firm to be that firm (relative to other mattress lines).
Plush is more of a softer feel with less support, and definitely lets you sink more into the mattress. When it comes to firm vs plush it's not a question of quality, but just your personal preference.  Make sure to try both when in store.
Top Selling Comforpedic IQ Mattresses
Beautyrest Comforpedic IQ Scholar Firm Mattress
The cheapest of the Comforpedic IQ options, this is a solid memory foam mattress that offers all of the core features of the Comforpedic IQ line.  The mattress is fairly firm relative to other options, so it is a best fit for a stomach sleeper on a budget (though you can see the price is nothing to sneeze at).  The cover is a smooth quilt design that is very soft to the touch.
Queen price: ~$2500
Beautyrest Comforpedic IQ Clever Plush Mattress
The mattress is quite similar to the Scholar Firm except that it has a 3 inch layer of aircool memory foam, slightly more than the 2 inch layer found in the Scholar Firm.  This makes the mattress slightly softer, giving it a relatively more cushiony feel.  Also on the lowest end of the Comforpedic IQ line, this is the starting place for those that are trying to be budget conscious.
Queen price ~$2500
Beautyrest Comforpedic IQ Enlightened Luxury Firm Mattress
As stated in the name, the Luxury firm is on the firmer side and thus suited for stomach sleepers. Compared to the Scholar Firm and Clever Plush, the Enlightened Luxury Firm has an additional layer of AirCool Memory Foam with MicroGel Touch. This keeps the mattress cooler and provides a bit more support.
This type of foam is also good for long-term durability concerns. Though this mattress offers a few small additional features, I don't think this is a good choice (over the Scholar Firm) considering the substantial price increase.
Queen price ~$3000
Beautyrest Comforpedic IQ Exceptional Plush Mattress
This is a soft mattress that is a step up from the Clever Plush. It is softer due to a layer of Comfort Response Latex foam.
This foam is antimicrobial and good for preventing dust mites, which is definitely a perk – but I didn't feel too much difference in the mattress due to the foam. Again, I'm not sure the price increase is worth the additional features of the product.
Queen price ~$3300
Further upgrades from this price point include the Ingenious Plush Mattress and Ingenious Luxury Plush Mattress, priced at ~$3700 and $3900 respectively.
Final Recommendation
At this point, if you are shopping in the Comforpedic IQ price range, I would head over to my Tempur-Pedic reviews and check out those options.
The Comforpedic is a solid line of mattresses, but since it is discontinued, it's a safer bet to buy from Tempur-Pedic with a similar quality name brand and a commitment to continuing their product lines.