EDITOR'S NOTE: Hey, friend! You made it all this way and narrowed your options down to this mattress. Unfortunately, the Simmons Beautyrest Comforpedic mattress is no longer available. But, keep calm!
You can rest assured that the Nectar or Nectar Premium Copper mattresses would be great alternatives for you.
Still want to know how the Simmons Comforpedic mattress checks out? Read on!
Simmons Beautyrest Comforpedic: General Overview
Comforpedic is a line of memory foam mattresses from Simmons that is now discontinued (as of early 2015). Though they will stop making this line, some inventory may still be floating around, though naturally I would not recommend purchasing a discontinued model unless you are receiving a very steep discount off the sticker price.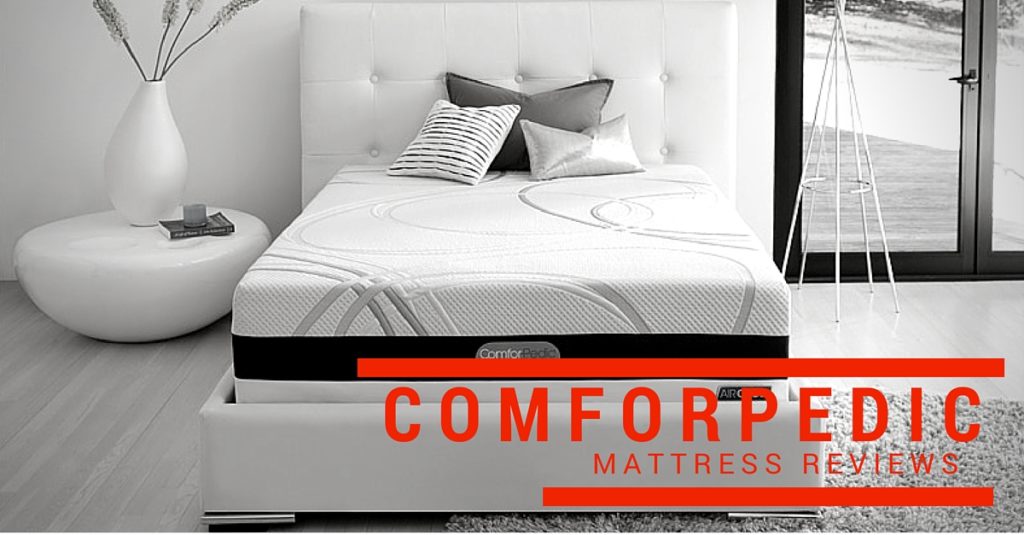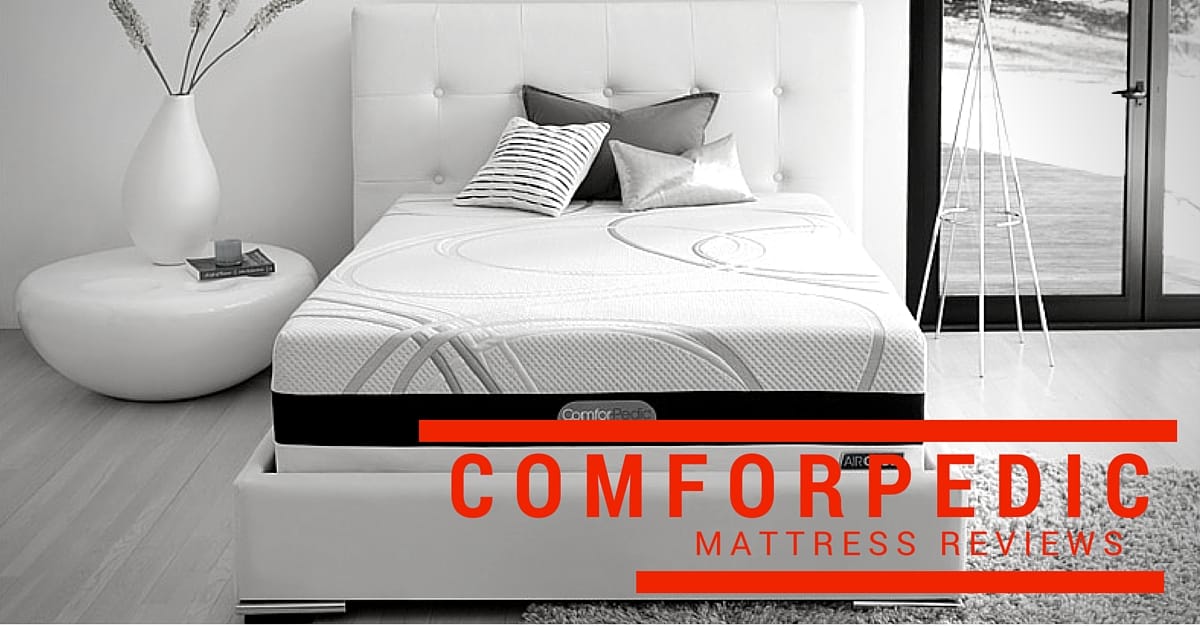 I'll go through the features of the Comforpedic and Comforpedic IQ, just in case you're picking up some leftover inventory. However if you're looking for a new Simmons Beautyrest mattress review, and you want memory foam, you should start with the Beautyrest Recharge Memory Foam Plus.
For a more affordable model, take a look at the Simmons Foam mattress review.
Beautyrest Comforpedic Collection
The Comforpedic isn't just a single mattress option, but rather a line of memory foam mattress with a number of models, as well as options within each model. The mattresses are made entirely of foam, that is to say that there are no springs in any of the mattress options. All the mattresses are made with Aircool Transflexed core that is pre-stressed, which is supposed to not require any breaking in (though in my opinion this really just saves you a few days of mild adjustment, if any). Overall I think the mattresses are pretty well-made, but the price is outrageous for the specs.
Does it Sleep Hot?
A lot of people are fascinated by memory foam mattresses, however the big fear is that they will sleep hot – that is, absorb your body heat and then send it right back to you. When I have tried Comforpedic mattresses, I didn't have that problem. Simmons includes a Aircool memory foam with Trutemp gel to get rid of the heat and let the mattress breathe, and I found it to be pretty effective.
Different Naming Schemes
A big issue with the Beautyrest Recharge line in general is that they will name the exact same mattress (or almost the exact same mattress) different things at different retail outlets. That is to say that a model at Macy's will be named something different than that same model at US Mattress, making it very difficult to compare prices. With the Comforpedic line Simmons has done a better job of consistently naming the mattress across different outlets, making it easier to compare, and making me less likely to curse them every time I enter a mattress tore.
Top Selling Comforpedic Mattresses
Beautyrest Comforpedic Alive Mattress
This is known to be more supportive and firmer than other mattresses in the Comforpedic line. It has 1 inch of firm foam in the quilted cover, making it feel firmer. The top layers are Aircool memory foam and Aircool memory foam with Trutemp gel, both fairly durable foams that focus on cooling and breathability. Probably the best option for stomach sleepers.
Queen price: ~$1150
Beautyrest Comforpedic New Life Mattress
This is the medium-firm feeling mattress of the bunch, definitely feeling a bit softer than the Alive mattress. This mattress does not have the 1 inch firm foam in the quilted cover, but rather memory foam, resulting in a more lush feel. The size of the foam core is also substantially larger, perhaps providing more support (I couldn't tell a difference laying on it) – and definitely suggesting a higher price.
Queen price ~$1600
Beautyrest Comforpedic Nourishing Comfort Mattress
This is definitely the softest mattress of the bunch, replaying the memory foam in the quilted cover with advanced memory foam. You're going to see a higher price on this one because of higher quality foams used (as described by Simmons, the specs don't seem to suggest that to me). This one in my opinion becomes much more overpriced, in that it doesn't offer much additional value over the New Life mattress, but goes for a significantly higher retail price.
Queen price ~$2000
Overall Rating
Comforpedic
Pros
Comforpedic is a line within Simmons Beautyrest featuring memory foam mattresses with more "spring" to the foam. These mattresses were decent, but ultimately Simmons decided to discontinue the line in 2015, though you may still be able to find one through secondary retailers.
If you're going to go with the Comforpedic, I think that the Alive mattress is the best option. It's at a more reasonable price, and in my mind the additional "features" of the other mattresses don't justify the increase. I may be biased since I personally prefer a firmer feel, so keep that in mind as you're deciding between the three.