Editor's Note: The Ooroo bed is no longer available. For a similar experience, we recommend checking out our Moon Pod review.
Though we mostly focus on mattress reviews, we decided to review the Ooroo bed because it is so unique.  The Ooroo Bed acts more as an alternative to a futon or air mattress.  It folds up to become an ottoman chair, then unfolds to become a mattress.  So if people don't have that guest bedroom, the Ooroo bed might be the next best thing.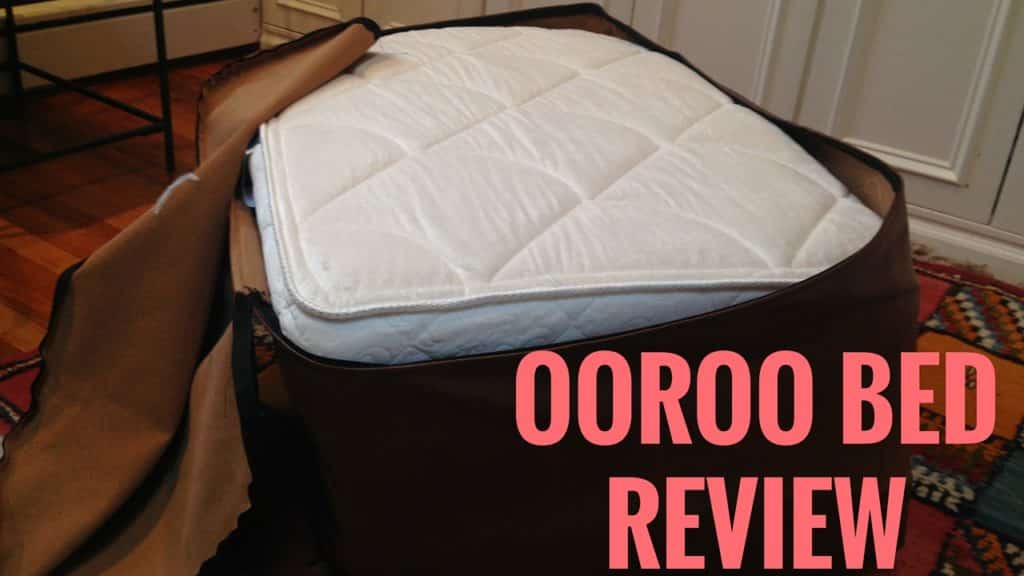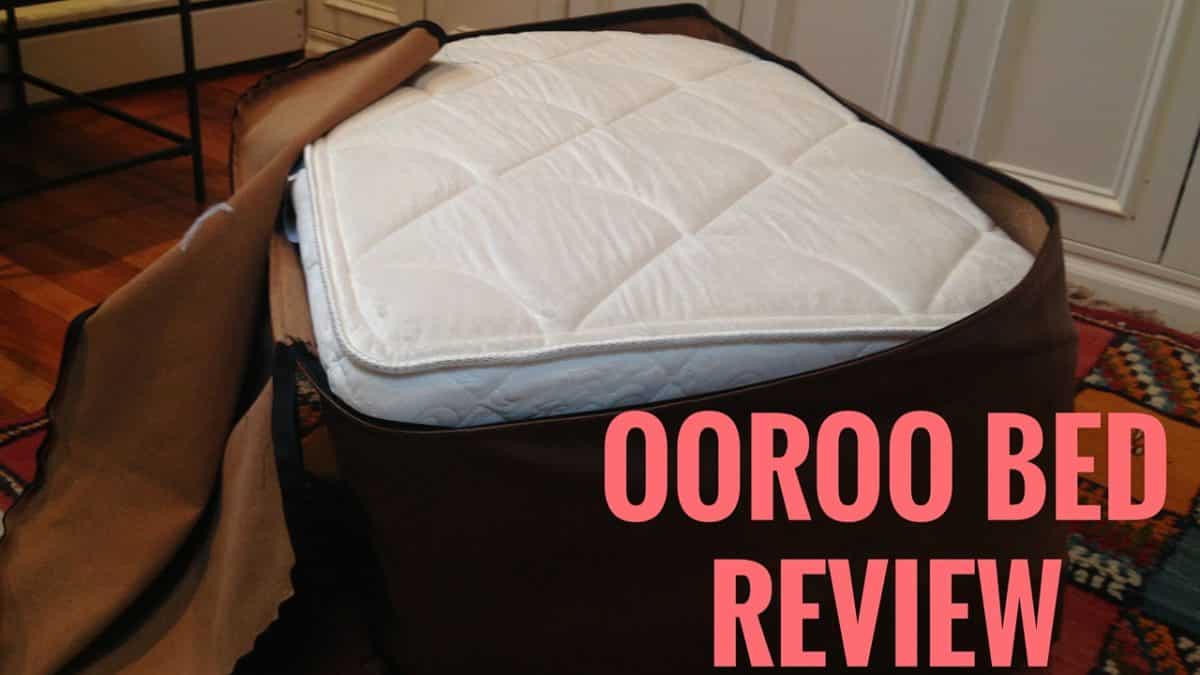 The ottoman is actually quite a decent size (which may be hard to see in some product shots).  It can easily fit one person, maybe even two (the bed also comes in Twin, TwinXL, Queen, King, and California King sizes).  It's made of very comfortable and stylish material as well, so I would feel comfortable having this in a well decorated living room.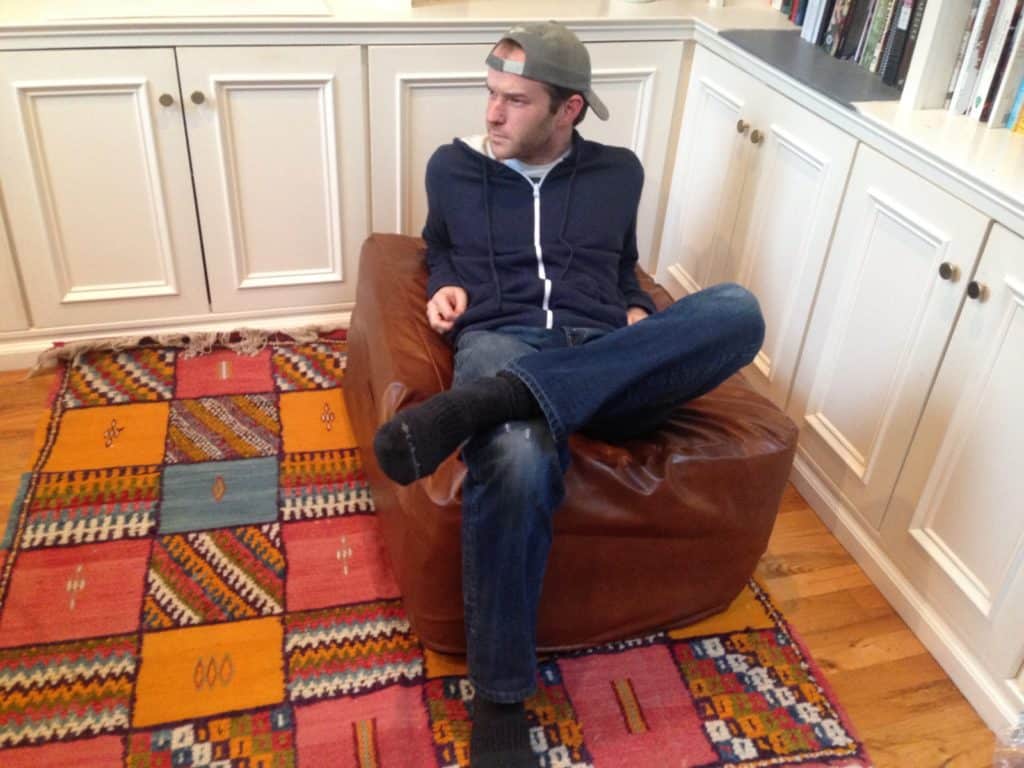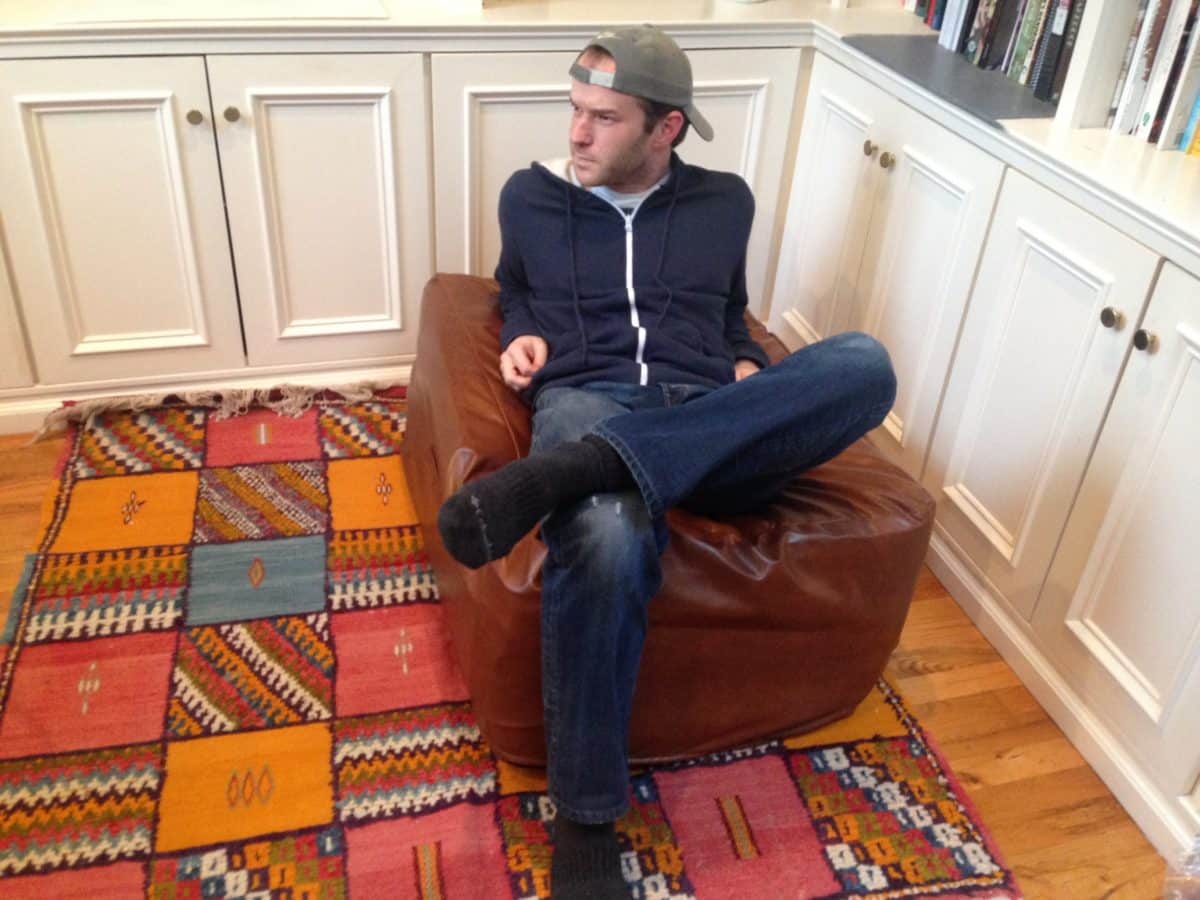 The unfolding process is very easy, people should really just unzip the cover, remove it, then unfold the mattress.  The reverse process is just as easy.  The cover is a nice fit, but not so tight that people are fighting to get the mattress back into the cover.  See me go through the process in the video below:
Depending on how people want to use the Ooroo bed, or where it's placed in their house, they can also use it as a makeshift chair (the Ooroo actually comes with two different covers, one that covers it as an ottoman and one as a chair).  This position was especially comfortable for me: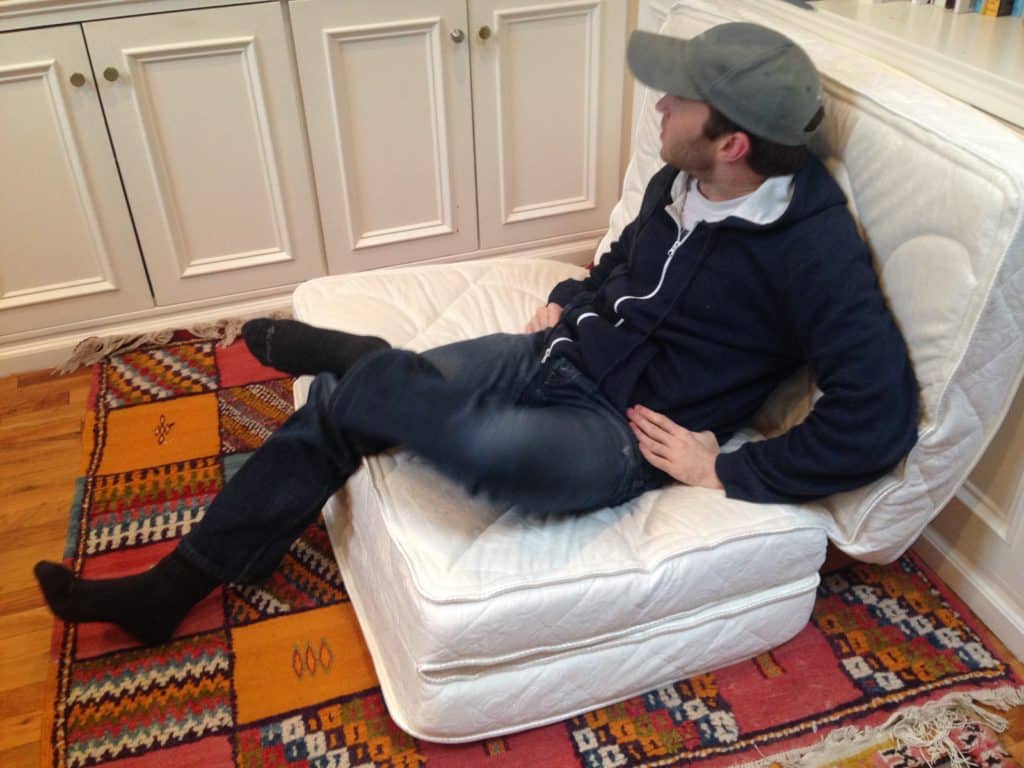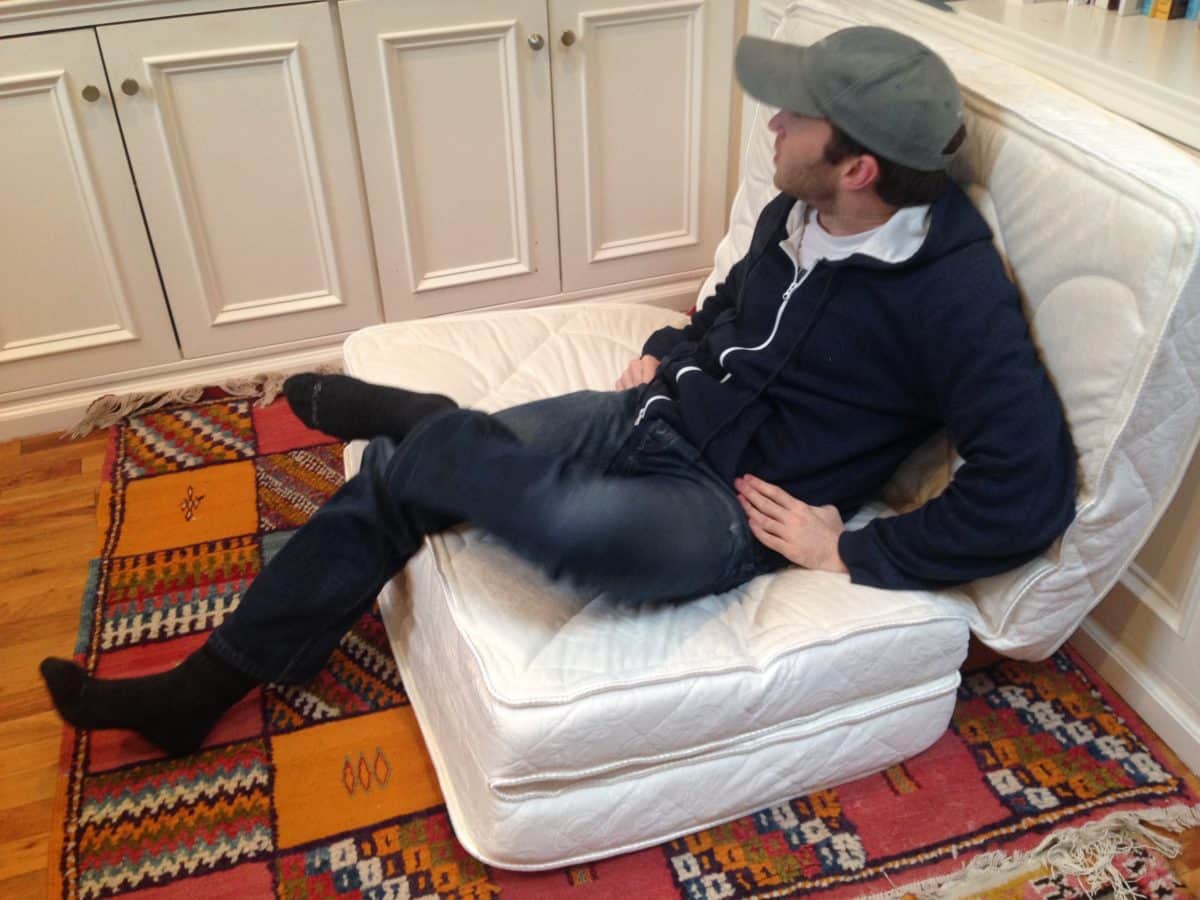 It's easy to set up the chair position, and to just adjust the mattress in general.  See below as I transition to the chair in a matter of seconds.
The mattress is very comfortable as an alternative to an air mattress or futon.  For guests or trips, it's a great option.  The product actually has three models with the mattress varying in quality; the Classic, the Deluxe, and the Premium.  In this case I think the premium is well worth the slight increase in price.
Final recommendation
I haven't seen anything like the Ooroo bed, so there's really nothing to compare it to.  It's not as good as a full mattress, but significantly better than a futon or air mattress.  If someone is frequently having over guests, or traveling to a place where Ooroo would be useful, it's a no brainer.