EDITOR'S NOTE: Hey, friend! You made it all this way and narrowed your options down to this mattress. Unfortunately, the Aloha Sleep mattress is no longer available. But, keep calm!
See our best mattress page for some other great options!
Want to see how this mattress would have scored? Read on below to see what we had to say about it!
Aloha Sleep Mattress Review
The Aloha Sleep mattress from Nest Bedding could be a great budget-friendly option for anyone looking for a firmer foam bed. With cooling features built into the fabric and construction, those who sleep on their back or stomach should have no problem getting comfortable.
Key Features
Sizes – Twin, Twin XL, Full, Queen, and King
11" in height
Non-toxic materials used
Lifetime Warranty (10 years)
500 night trial period
Medium to firm level firmness
Delivered to the shopper's door in a box
Made in the USA
Features "Aloha Cooling Fabric"
Cool Sleeping Gel Foam Layer for pressure relief
Non-Toxic Materials
Who Makes It?
The Aloha Sleep mattress is made by Nest Bedding. Nest Bedding is a – you guessed it – bedding company that is family owned and specializes in factory direct products that ship right to the shopper's door.
In addition to mattresses, Nest Bedding also sells organic sheets, natural and certified bedding and mattresses.
I recently had the opportunity to review Nest Bedding's cooling mattress protector as well!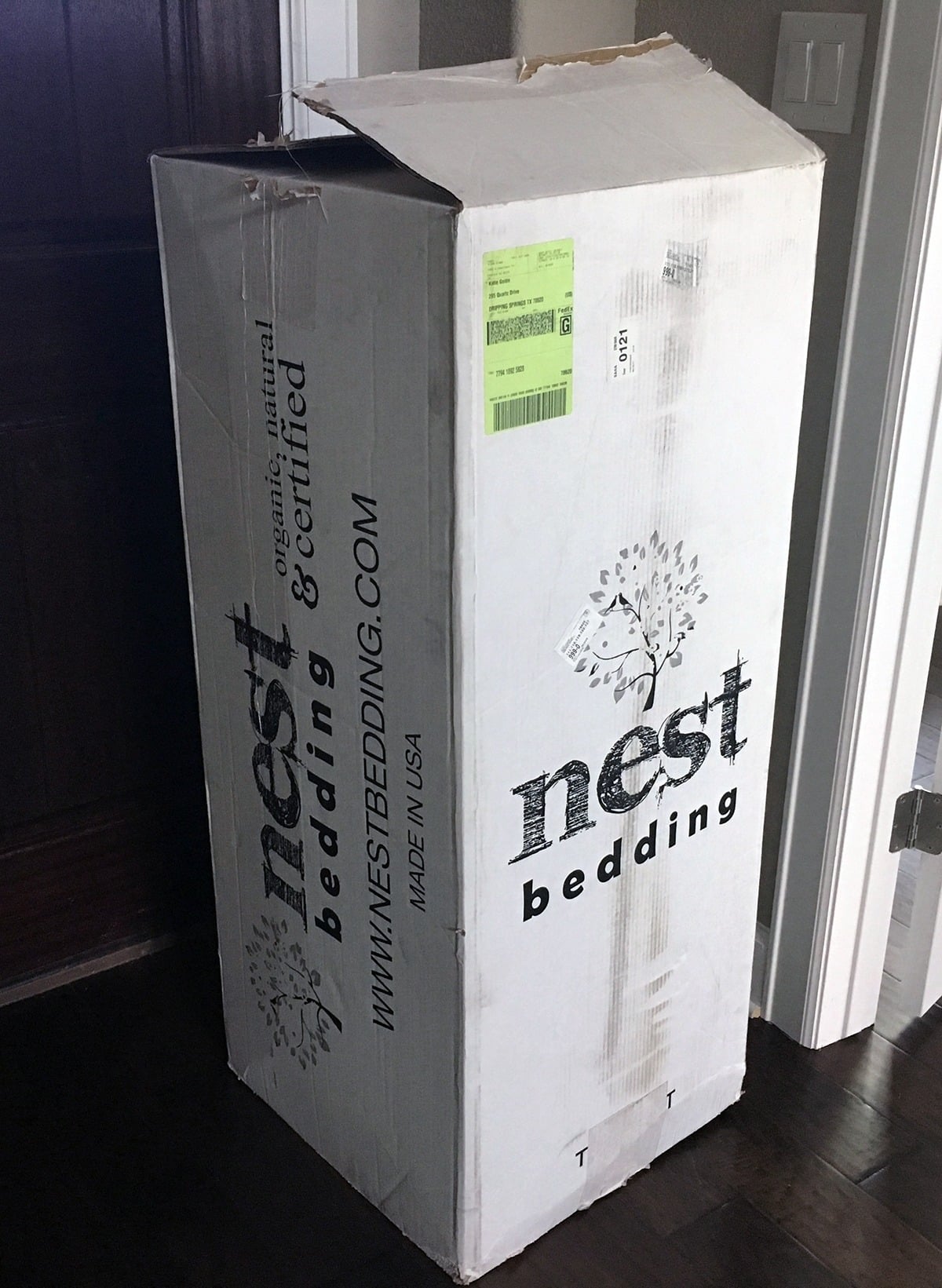 Construction Overview
In total, the Aloha Sleep mattress is 11" in height. Here is the breakdown of the layers:
Cooling phase change fabric top
2" of Cooling gel foam – 4lb in density
1" ventilated transition foam – 1.8lb in density
8" of 2lb durable base foam – 2lb in density
In general, the materials used to make the mattress are high-quality. The densities in each foam layer are good and durable, which means the mattress should last people a long time as long as they care for it properly.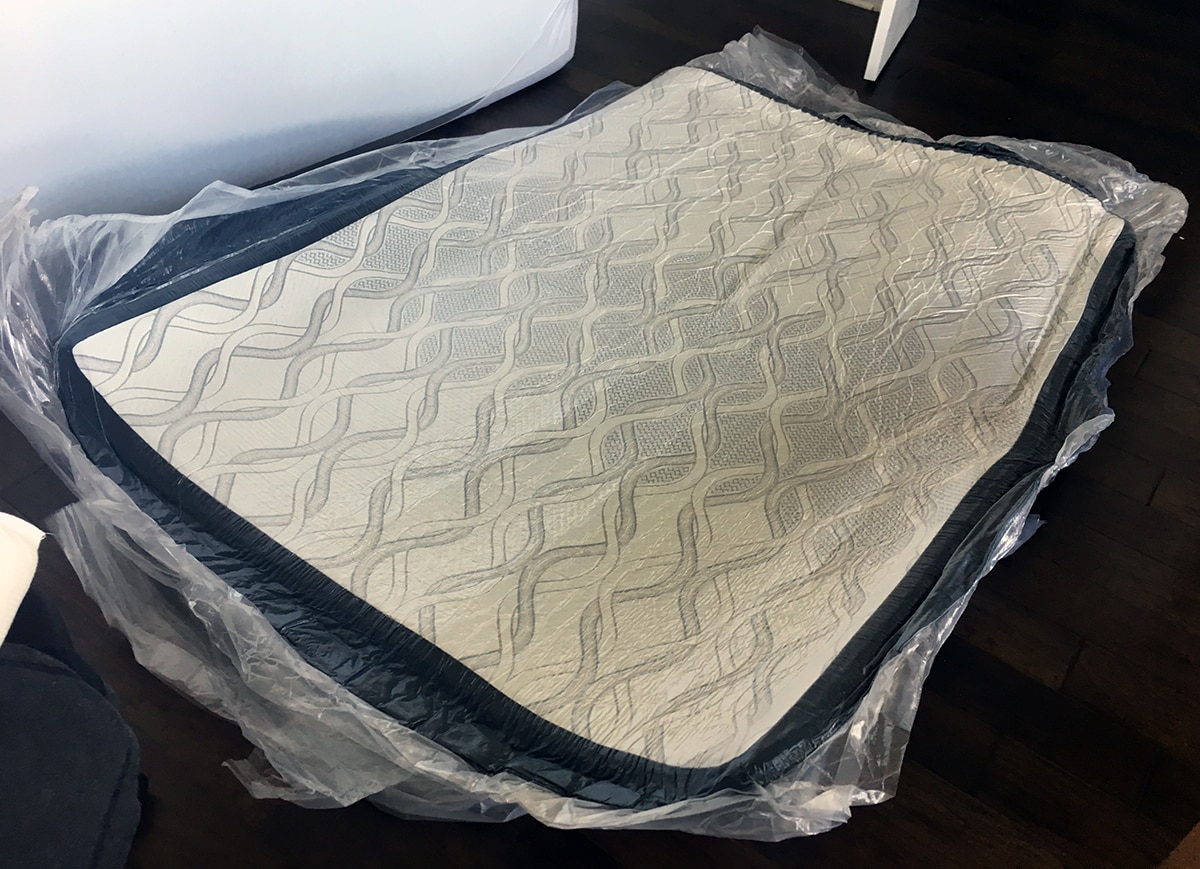 Who Might Want to Pick the Aloha Sleep Mattress…
Back or stomach sleepers- Even after allowing time for the mattress to soften up and for your body to get accustomed to it, the Aloha Sleep mattress is still on the firmer side. Those who aren't looking for a lot of pressure relief – like stomach  or back sleepers – may prefer this level of firmness.
People who sleep hot- The outer fabric on the mattress is made with phase change material. This is also called "cooling fabric" and you can learn more about it here. The material woven into the fabric is designed to absorb/release your own body heat as you need it during the night and will keep your body temperature stabilized.
Those who are on a tight budget- The Aloha Sleep mattress is reasonably priced at just under $800 for a queen. This is on part with other memory foam mattresses, including cooling mattresses like Nectar.
People who aren't a risk-takers- It can be tricky purchasing a mattress online and not being able to test it out. Nest offers a 500-night trial, so you have more than a year to decide if this is the right mattress for you. The team recommends giving it at least 30 days to decide whether or not you like it.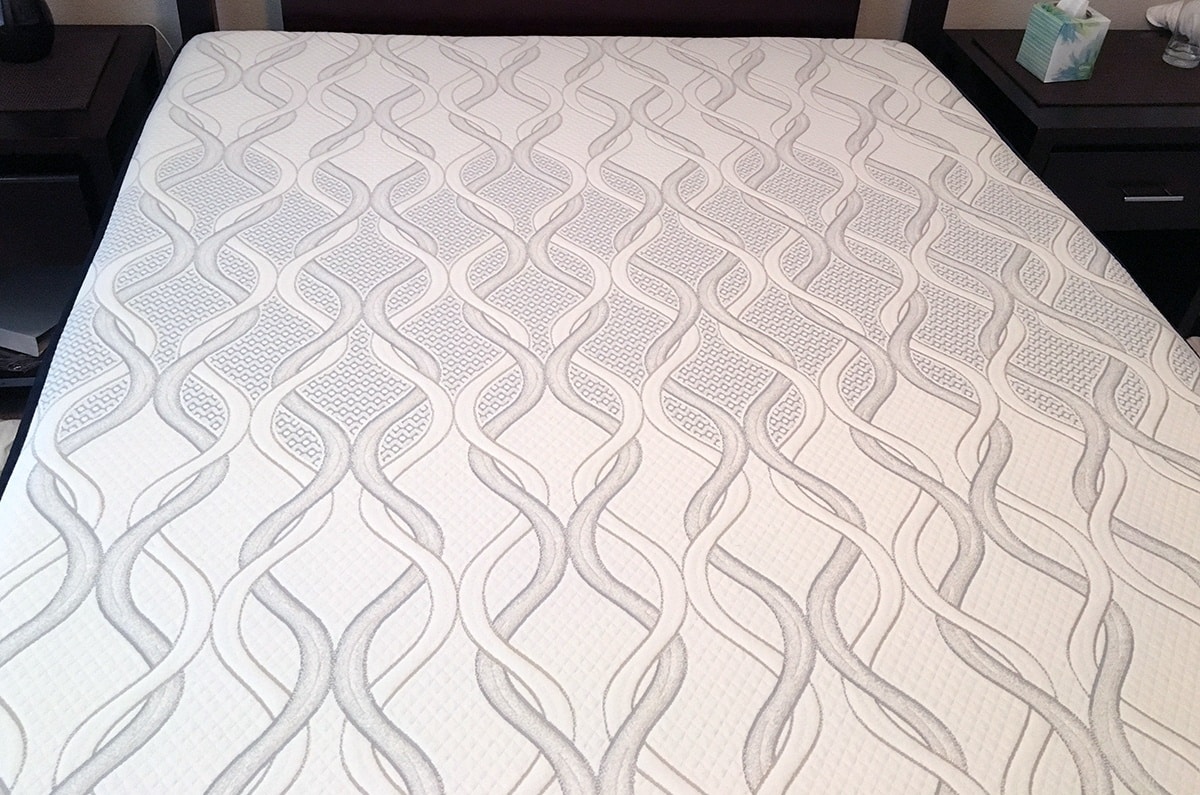 Who Might Not Want to Get This Mattress…
Side sleepers- While the mattress does feature memory foam, there is just a single 2" layer, followed by transition and base foam – which leaves the mattress firmer than others. There is not as much pressure relief and may not be a good fit for those who need support on their hips and shoulders.
Those who want an innerspring feel- The Aloha Sleep mattress is a complete foam mattress, there are no springs or coils. For those who are used to an innerspring mattress, this can be a different feel (it also may sleep a little hot in comparison).
People who are looking for luxury- This mattress is simple and supportive, there are no extra bells and whistles (except for the cooling fabric, if you want to count that). There are no customizations or opportunities to add a pillow top layer or extra memory foam for cushion.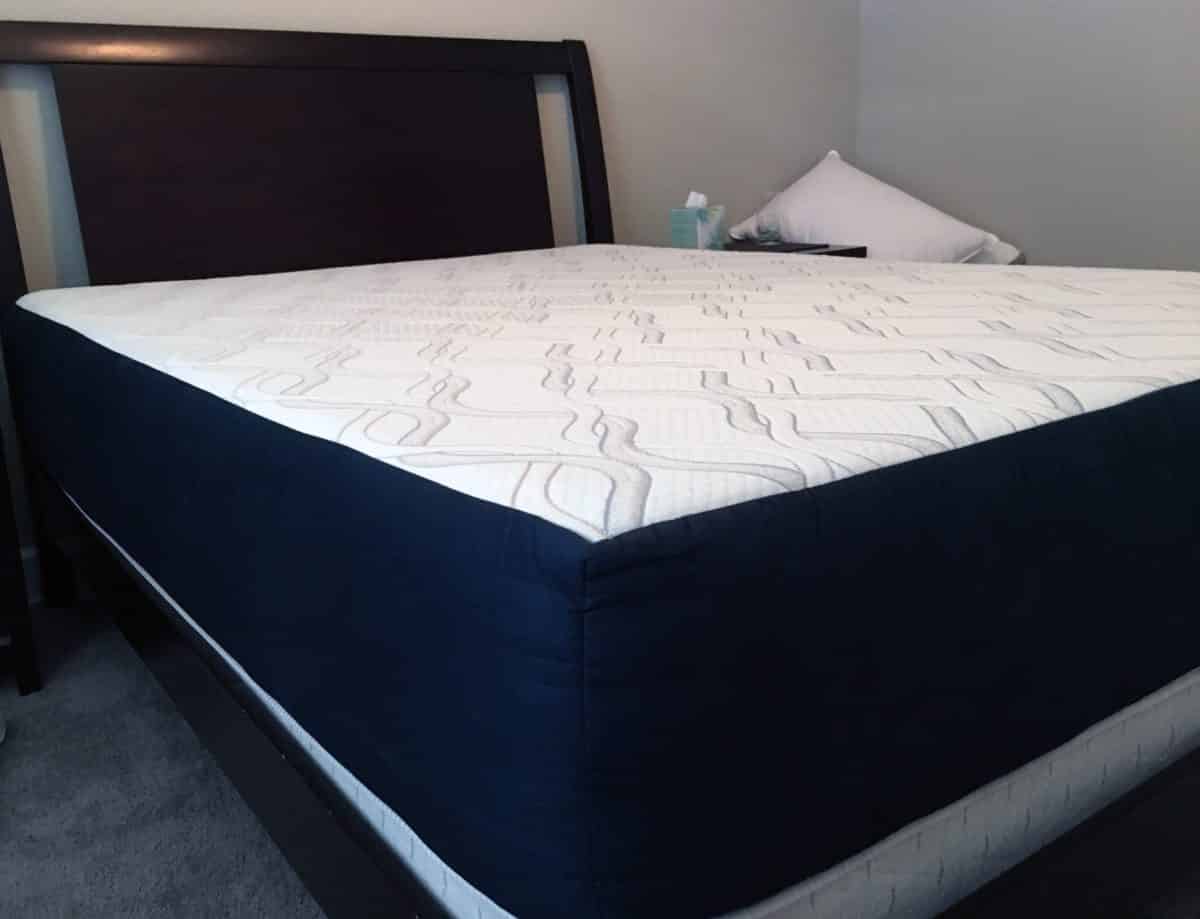 Firmness and Feel
There is a 2" layer of cooling gel memory foam on top of the mattress. The foam is pretty responsive and will help to relieve pressure, although it may be too thin for side sleepers who rest on their hips and shoulders.
Underneath the gel memory foam layer is transition foam followed by an 8" base layer. These layers provide support and give the mattress an overall feeling of medium to firm.
I gave the mattress 30 days to let my body grow accustomed to the layers and to let it fully expand/breathe and soften up if necessary.
Over time there was a very slight softening in that first gel memory foam layer but overall it remained pretty firm.
People can see more about the firmness and foam responsiveness in this video:
Motion Transfer
The 2" of gel memory foam on the top of the mattress helps with motion isolation. The foam is very responsive, so it bounces back to its original shape shortly after people move off the bed.
To get a better idea, check out the motion transfer test I conducted in the video below:
Edge Support
The transition and durable base foam in the mattress help to keep the edges supported. People will sink slightly on the sides because of the memory foam on the top layer, but overall the edge support is decent. 
Trial Period And Lifetime Warranty
Nest Bedding offers a 500-night free trial. This means people get more than a year to try out the mattress, and if they decide they do not like it they can return it for a full refund.
They do suggest that people try the mattress out for at least a couple weeks – ideally a month- before deciding, so they can adjust to the proper support.
There is also a Lifetime Warranty offer with the mattress. Nest Bedding defines this as 10 years and says they will cover any defects in workmanship and materials for the first 10 years, and then if anything happens after that they will replace the bed for half off (one time) for the rest of one's lifetime.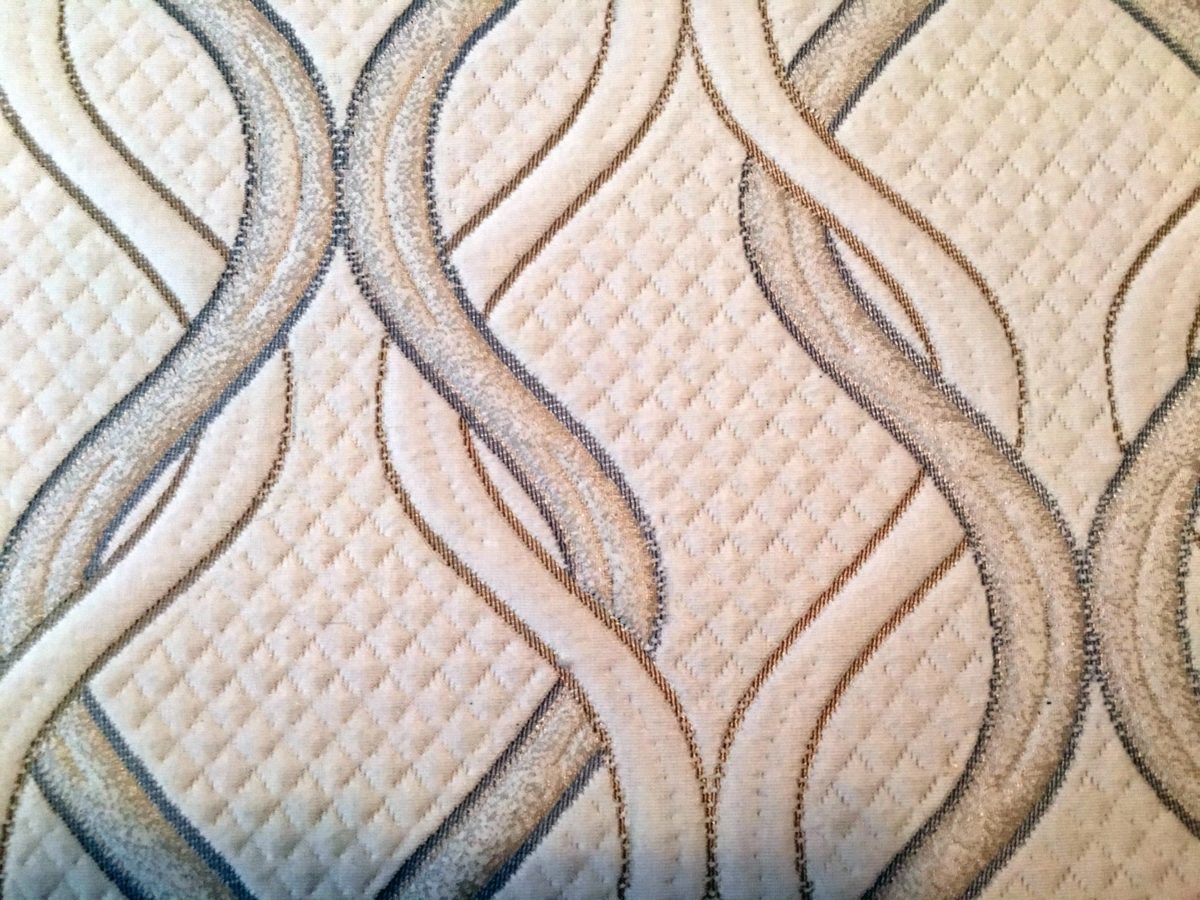 What Makes This Mattress Stand Out
This mattress stands out in its simplicity and its firmness. It is straightforward in its construction and use of high-quality materials. Made completely with foam and a cooling layer, this mattress will most likely be a good fit for those who sleep on their stomachs.
The long trial period and "forever warranty" that Nest offers also removes the risk of trying out the mattress. It's priced competitively to other memory foam mattresses that can be delivered to one's door as well.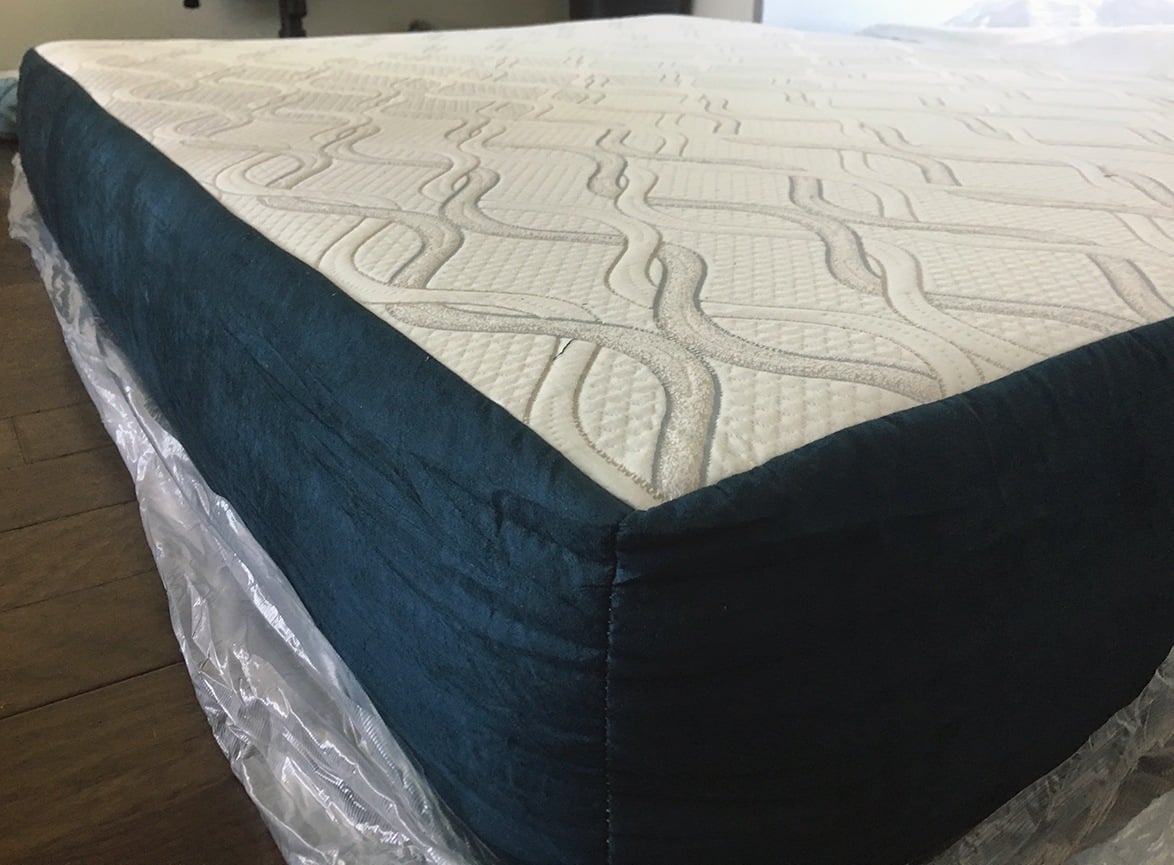 Overall Rating
Aloha Sleep Mattress
Summary
The Aloha Sleep Mattress from Nest Bedding is on the firmer side and a good fit for stomach or back sleepers. It is also affordable compared to other mattresses with similar specs. It offers 2" of cooling gel memory foam and phase change material on the outer fabric for breathability. Finally, it comes with a significant trial period and warranty.
Return Policy/Warranty4.5
Overall Sleep Experience4.2
Based on my experience, the Aloha Sleep mattress could be a great fit for a stomach or back sleeper who is looking for an affordable but durable and supportive mattress delivered right to their door.
The cooling fabric helps keep the all-foam bed breathable and comfortable and the 2" gel memory foam layer on top lets people sink just slightly into the bed, while the large base layer keeps things firm and supportive (and good for stomach sleepers).
Their 500-night trial period and warranty periods allow people to give the mattress a try for over a year before deciding if it's the right fit for them.
Katie Golde
Katie previously managed the day to day operations of the Mattress Clarity news site and reviews sleep products in addition to writing and editing sleep news. She hails from Austin, where she lives with her growing family. She is a Certified Sleep Science Coach and has a master's degree in Journalism from Northwestern University and has a background in health and science content. Her work can be found in print and online publications like Discover Magazine, USA Today and The Huffington Post.