The Craigs Bed Mattress Overview
The Craigs Bed joins a number of new bed-in-a-box mattress companies looking to disrupt the traditional industry model by designing their own mattress and shipping it directly to your door, straight from the factory.  The difference with The Craigs Bed is that it is designed by straight shooter and mattress store owner Craig.  He has spent the last 6 years selling mattresses out of his Midtown Manhattan mattress store, learning what makes a great mattress and hearing what customers actually want.  This experience culminated in The Craigs Bed, a high quality memory foam mattress that has been getting rave reviews.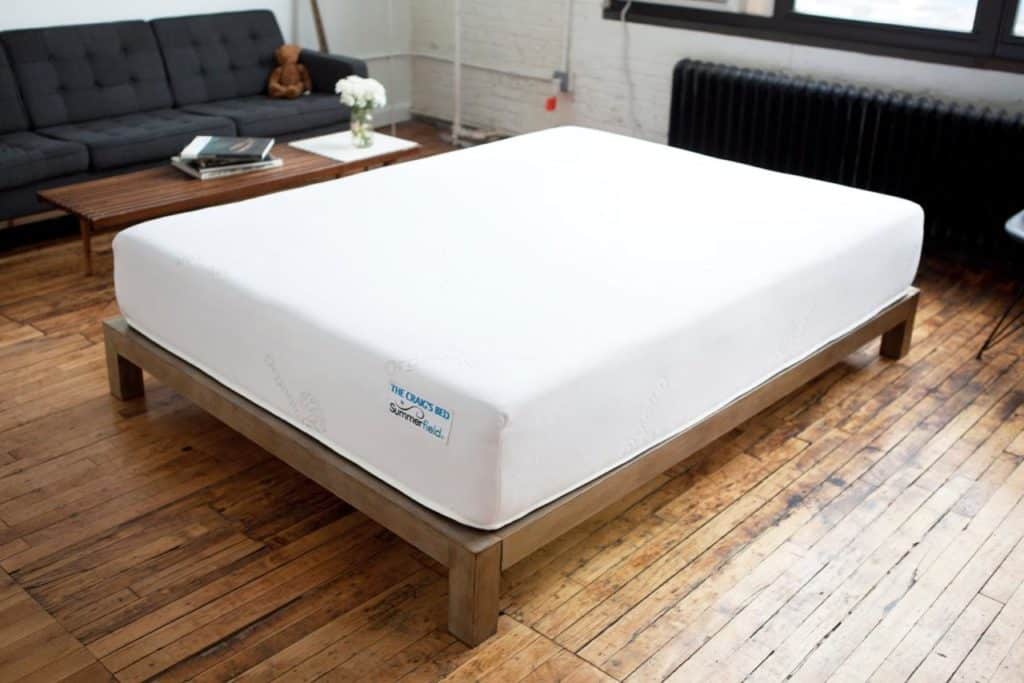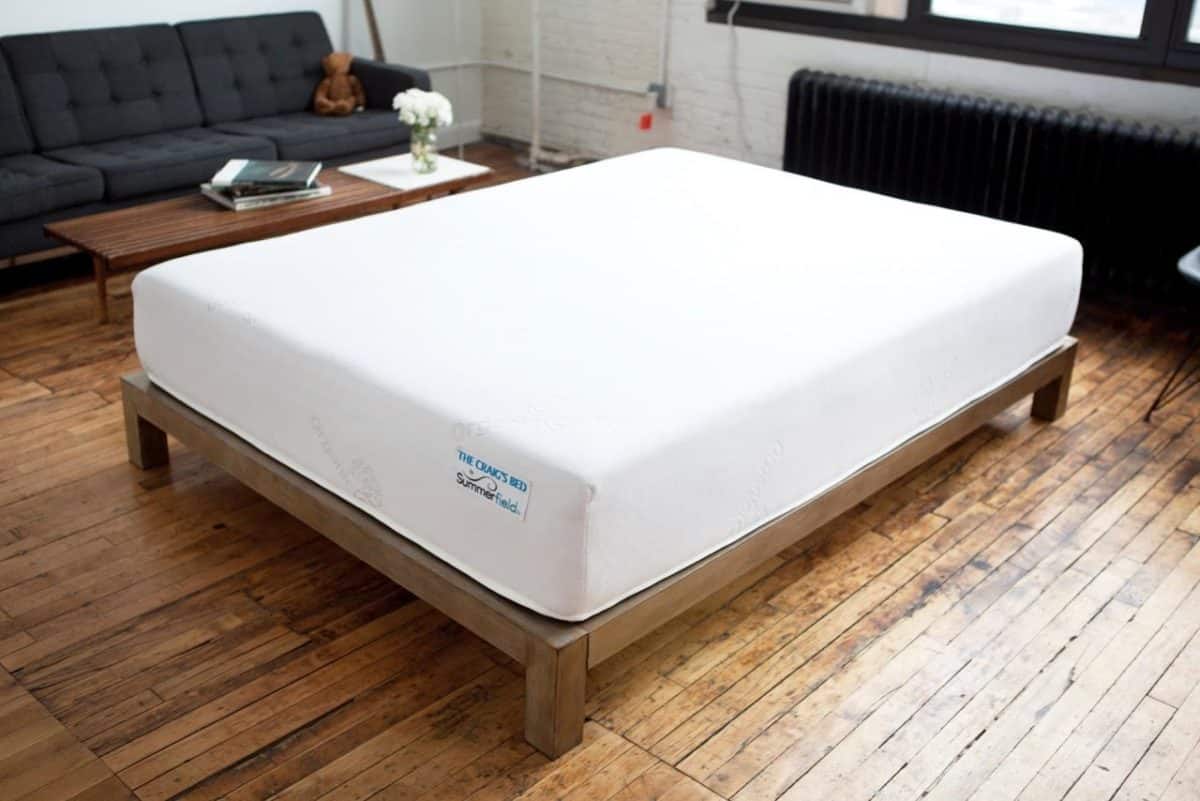 You will love The Craigs Bed if…
You love the bed-in-a-box model – The Craigs Bed follows the now popular bed-in-a-box model, and definitely does not skimp on materials.  It has some of the best specs of the mattresses I have reviewed at this price point.
You hate sleeping hot – The Craigs Bed has a layer of latex on top, which acts as a great comfort layer because it has a great comfort/support tradeoff but will not sleep hot like memory foam.
You love value – A mattress like this would normally cost $2000 – $3000 in store.  No it doesn't have the Tempurpedic brand name, but it is definitely keeps up in terms of quality.
You want a good comfort/support tradeoff – The mattress has high-quality latex and memory foam, so you're getting the best of both here.  The memory foam especially acts to provide contouring support, while feeling very comfortable and easy to lay on.
You want to know your designer – Craig has been in the mattress industry for years, and operates out of his store in New York City.  If you're in the area, definitely stop by to learn more about The Craigs Bed from Craig himself.
You are interested in eco-friendly – the latex in the mattress is all-natural, which most mattresses at this point will definitely avoid (it's much more expensive to make).  The entire bed is not entirely natural, but with the natural latex comfort layer and organic cotton cover, it's definitely better than most.
You may not like The Craigs Bed if…
You prefer spring mattresses – even if you love the value and story behind The Craigs Bed, if you love spring, it's not going to magically change your preference.
You want a brand name – if you know you're one of those people, go look at the big guys.
You have a strong firmness preference – The Craigs Bed currently comes only in one firmness level, luxury firm.  This will suit most sleepers very well, but if you have a strong preference for a very soft or very hard mattress, you may want to look at other brands.
Delivery Overview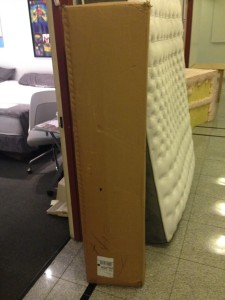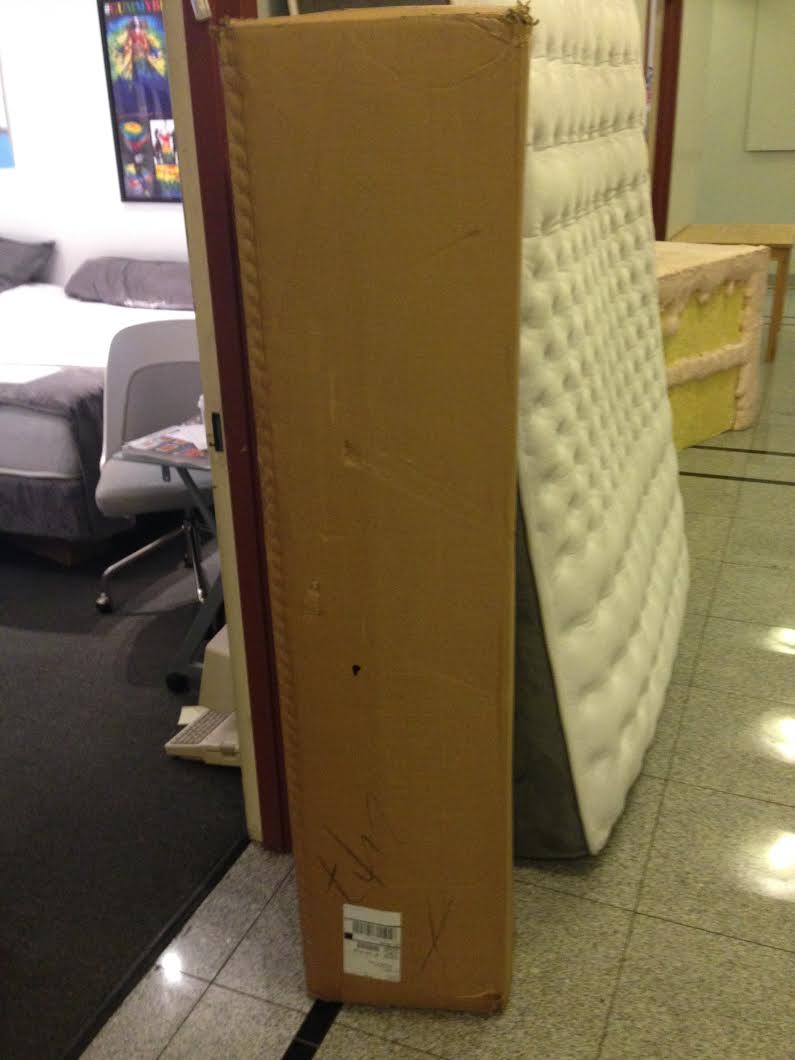 The Craigs Bed comes in a box (as shown to the left).  It's surprising to most that their big mattress can fit inside a box, but new compressing technology has made it possible.  This makes the Craigs Bed easier to ship and move around – but know that once it's out of the box, it's not going back in!
When you unbox the mattress, give it a few hours to fully decompress.  It will take at least that long to reach it's final firmness as the foam becomes less compact.
The Craigs Bed Business Model
Most of the time it's actually quite expensive to make and sell a mattress.  There are manufacturing costs, inventory costs, and lots of selling costs along the way as various players take their cut.  However with The Craigs Bed, the last part of the cost is taken out as the bed is shipped from the factory to your door.  This savings allows The Craigs Bed to sell for significantly less than it would if you came across the exact same bed in your corner mattress store.
Basic Construction
The specs are clearly laid out on The Craigs Bed website, but here's a brief overview so that you know the why as well as the what behind the mattress:
Top Layer – 1.5 inches of latex (22 ILD)
Middle Layer – 1.5 inches gel memory foam (4 lb)
Bottom layer – 7 inches high density poly foam
With latex on top and memory foam below, you get the benefits of latex (the mattress doesn't sleep hot, more "spring" in the mattress) with the benefits of memory (fantastic comfort and support).  You probably aren't so familiar with mattress specs, but the ILD and lb composition of the latex and gel memory foam indicate that the mattress is very high quality.
Other perks to note
Shipping is free
The mattress comes with a 90 day comfort guarantee (return for a full refund within that time)
Made in the USA
Overall Rating: Do I Recommend The Mattress?
The Craigs Bed
Summary
The Craigs Bed is a new take on Casper created by local NYC mattress store retailer Craig. Speaking with Craig, he definitely is passionate about the industry and has heard a lot about what customers want through years in the industry. He made the Craigs Bed in addition to his brand Summerfield to attack the bed-in-a-box market. Overall a very solid bed and company.
The Craigs Bed is not one that is talked about very often in mattress world, but it actually ended up being one of my favorites that I have tried.  You can tell that it's very high quality, and is very comfortable.  Plus personally, the natural latex is a seller since it's just fewer chemicals near the sleeping surface.  I think if you are a memory foam person, and this is in your target budget, you would be hard pressed to do better.