Sleep Number is a well-known bedding company that is all about letting people control the firmness, support and overall comfort of their sleep experience through their adjustable air beds. Helix is a newer bed-in-a-box company that broke the mold by creating technology to personalize mattresses and ship them straight to someone's door.
Sure, they have their differences – and they're pretty major – but both Sleep Number and Helix strive to help people find the mattress that matches their exact sleep needs. We've put together all the information people will need to see what both these brands have to offer, and which one might be a good fit for them.
Sleep Number vs. Helix
Compare the Sleep Number and Helix mattresses below to see which may be best for you!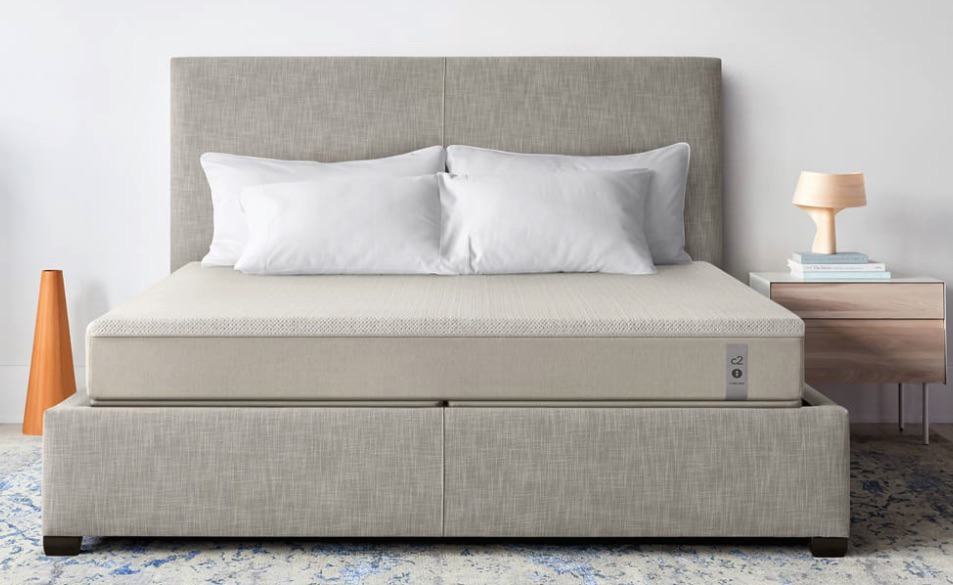 Sleep Number 360 c2 Smart Mattress
Multiple firmness options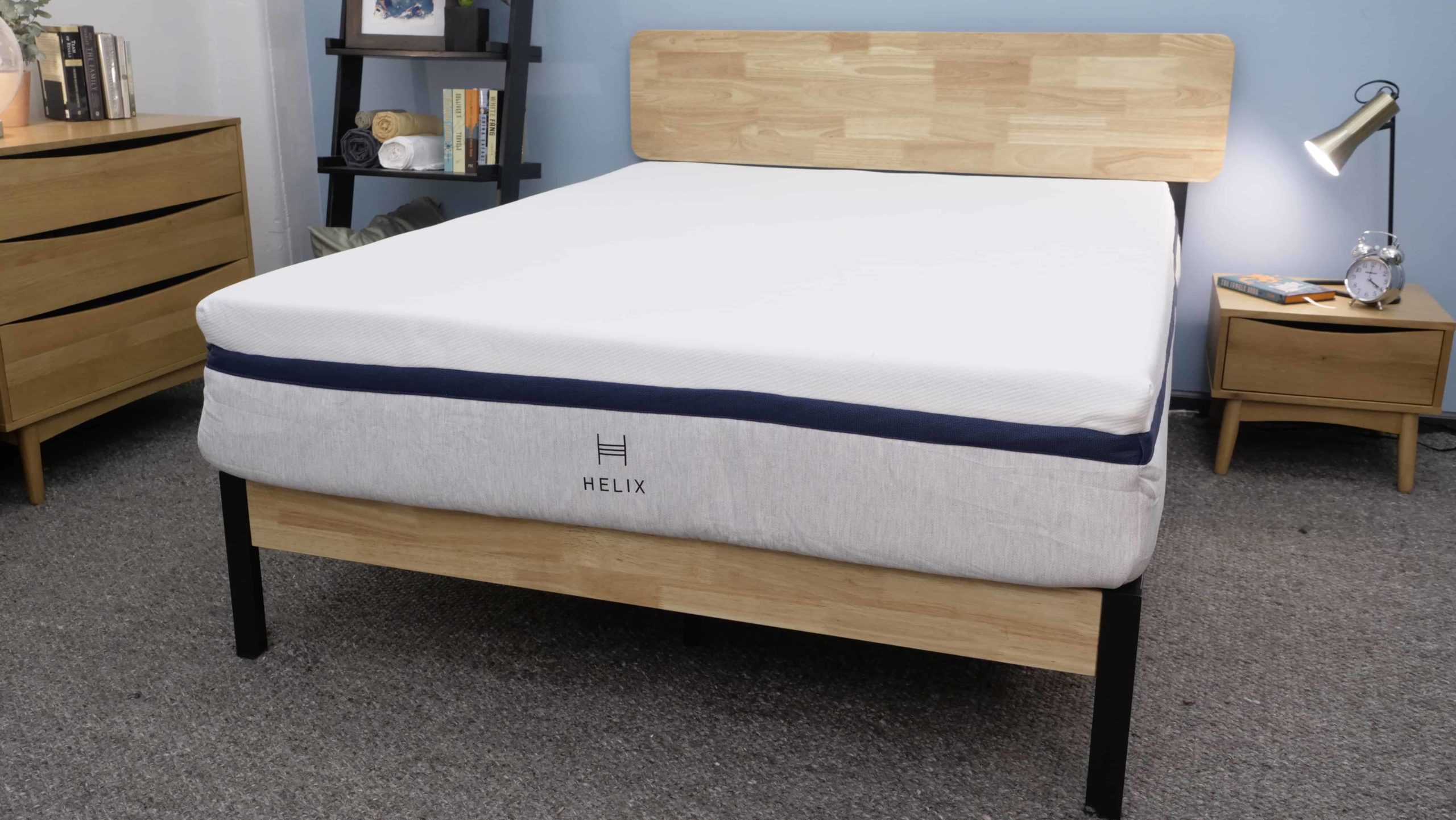 Sleep Number vs. Helix
Compare the Sleep Number and Helix mattresses below to see which may be best for you!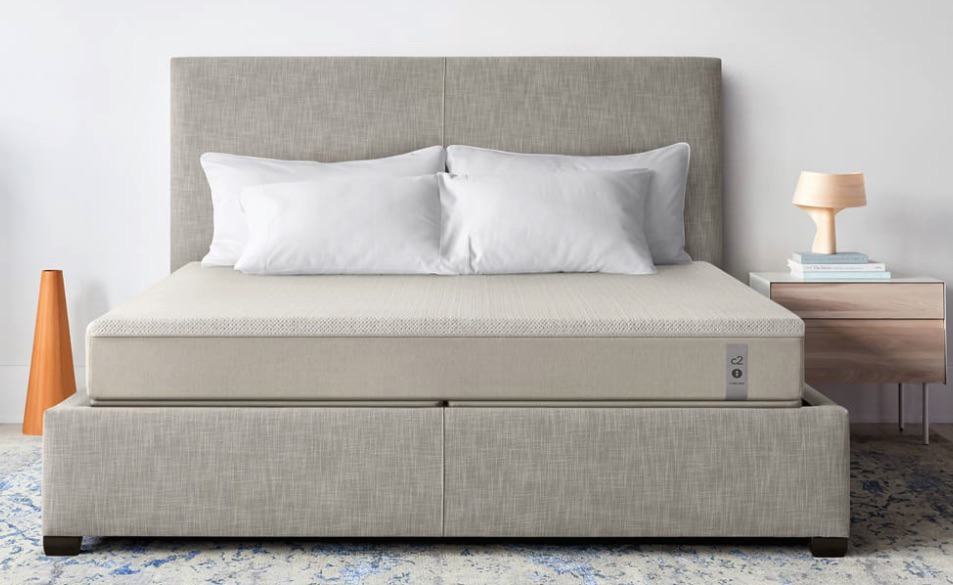 Product
Sleep Number 360 c2 Smart Mattress
Firmness
Multiple firmness options
Score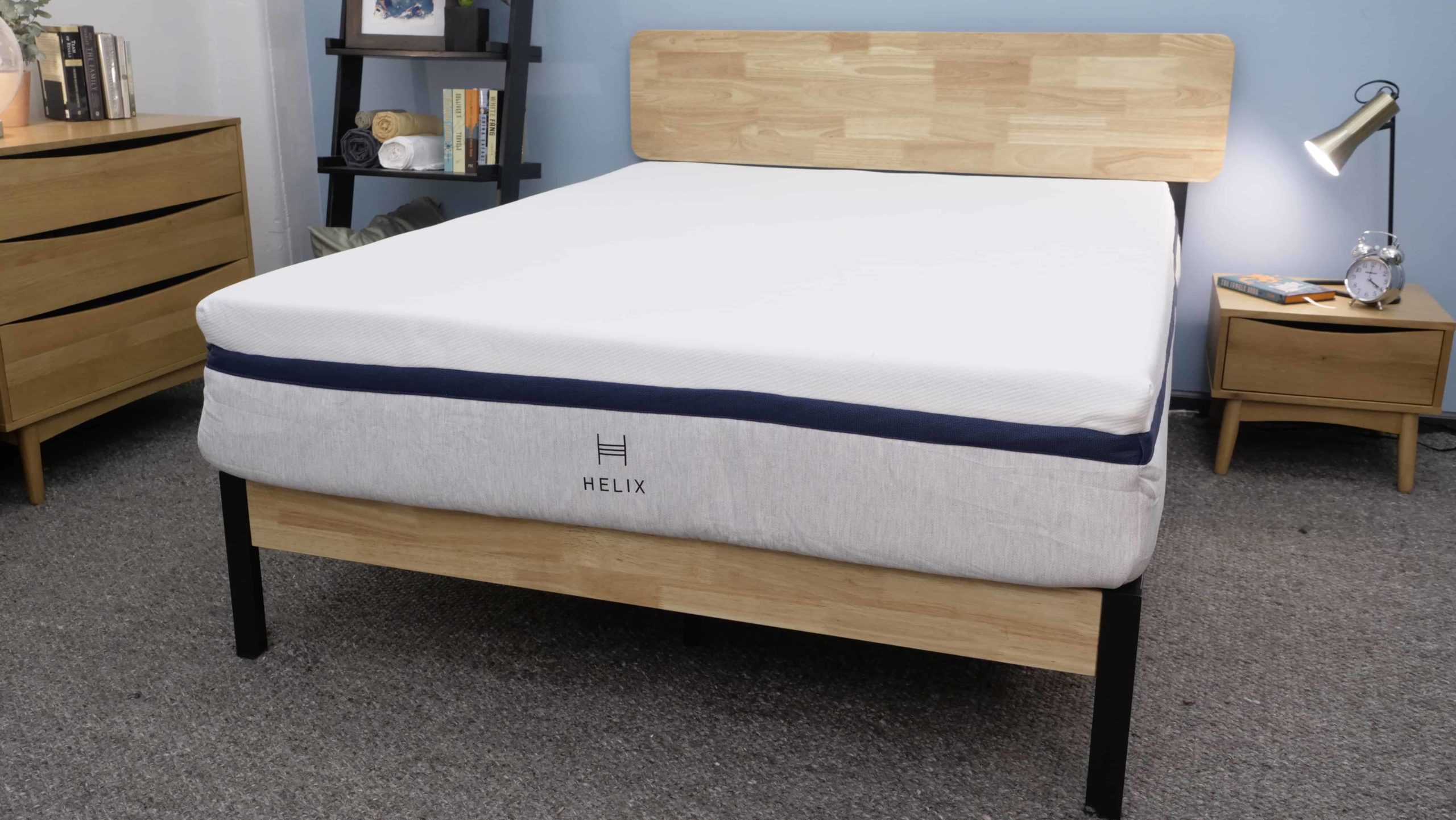 Product
Helix Midnight Mattress
Firmness
Medium-firm: 7/10
Score
What They're All About
Sleep Number may be best known for its adjustable air beds, which allow people to change the firmness and support of the bed to meet their needs via a remote.
There are four different types/series of beds, starting with the Classic Series and ending with the 360 Smart Beds. There are numerous models that offer different comfort options within each series.
The beds tend to be popular with couples because they can be made with dual air chambers, so each person can adjust to their preferred setting without compromising.
RELATED: Best Sleep Number Alternatives
Prices range depending on the series and model of each bed. The most basic model (c-2) retails for $1099.00 for a Queen while the i-10 360 SmartBed will run consumers $5299.00 for a Queen.
Sleep Number mattresses come with a 100-night sleep trial (read the fine print for exclusions).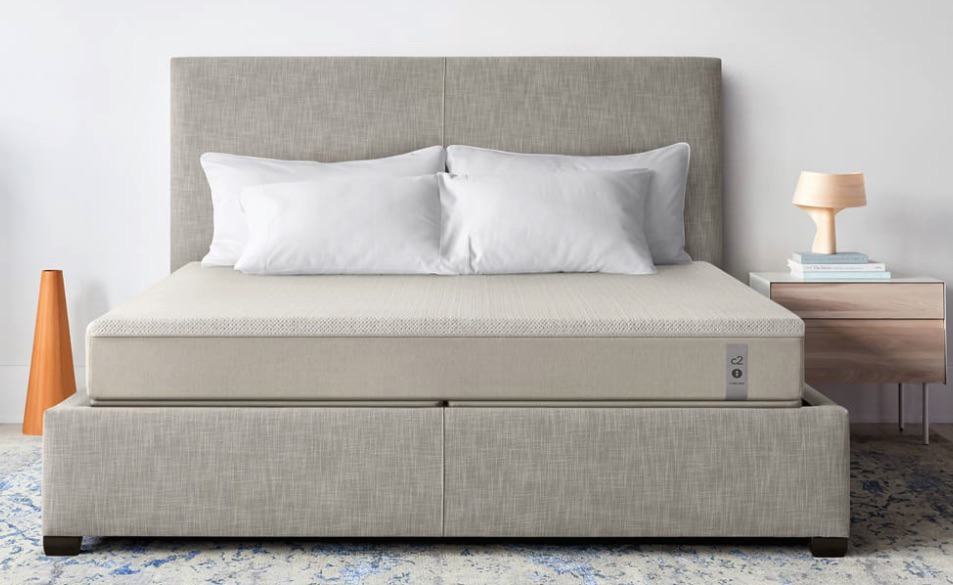 Sleep Number 360 c2 Smart Mattress
Multiple firmness options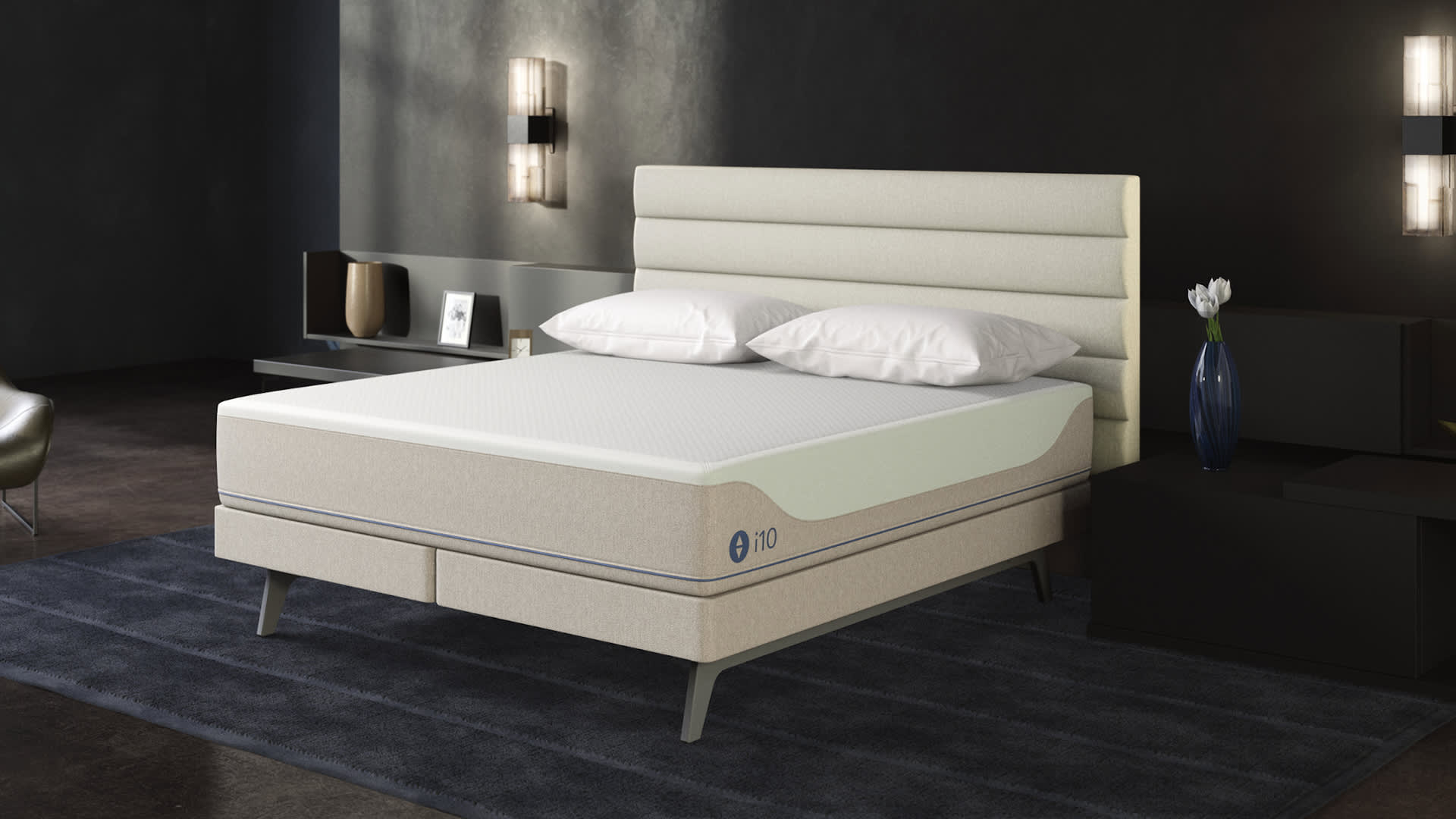 Sleep Number 360 c4 Smart Mattress
Multiple firmness options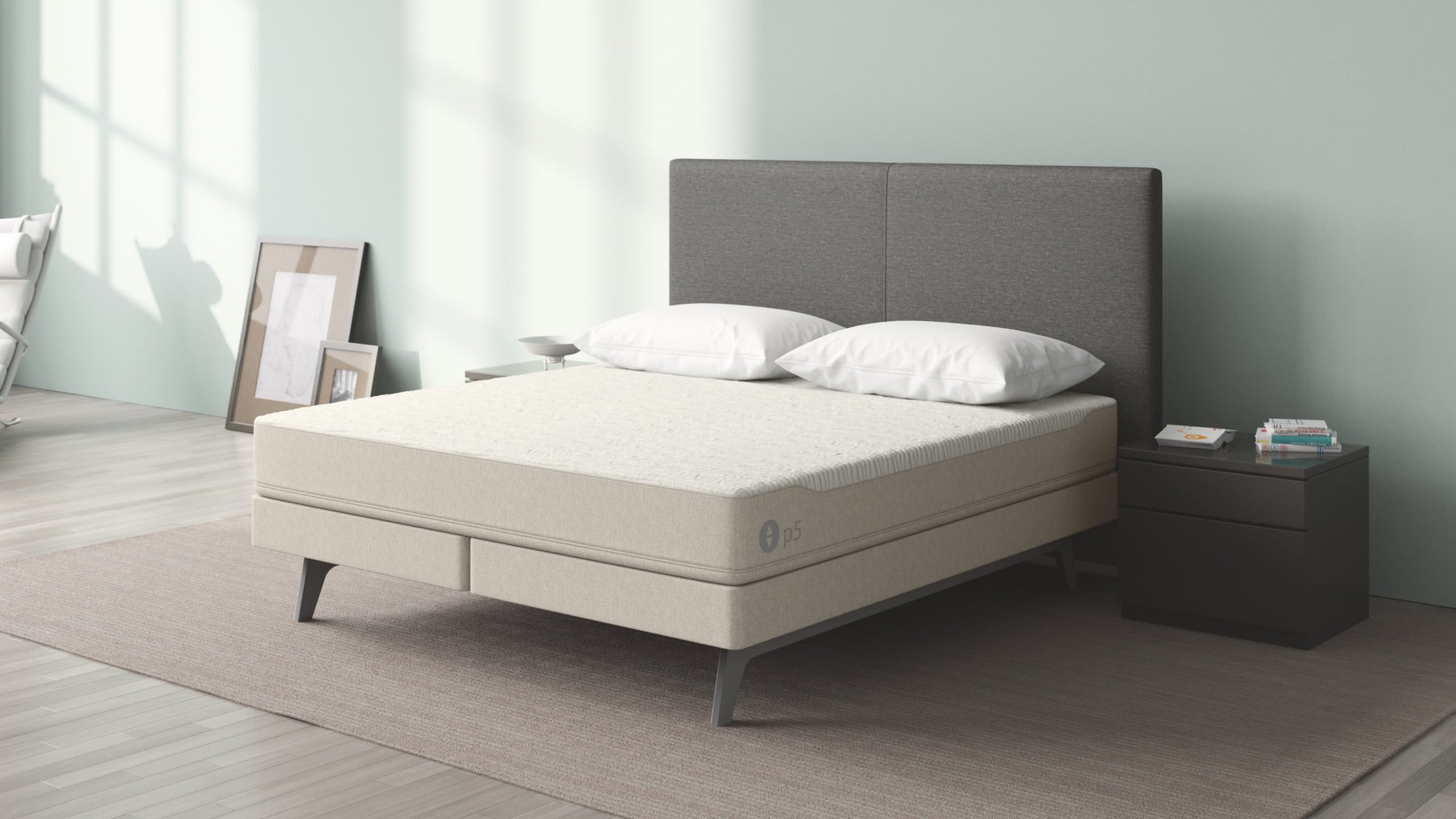 Sleep Number 360 p5 Smart Mattress
Multiple firmness options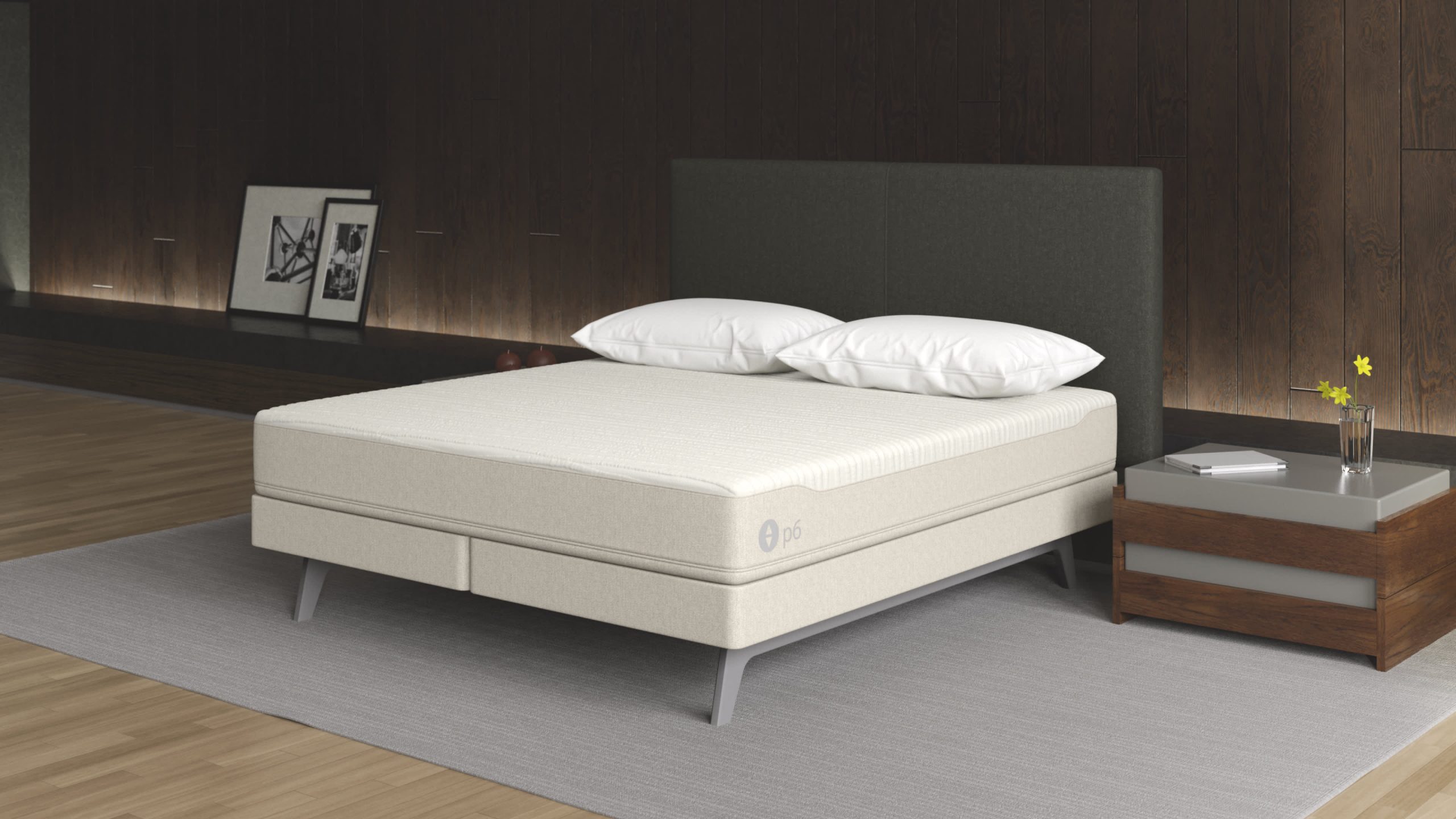 Sleep Number 360 p6 Smart Mattress
Multiple firmness options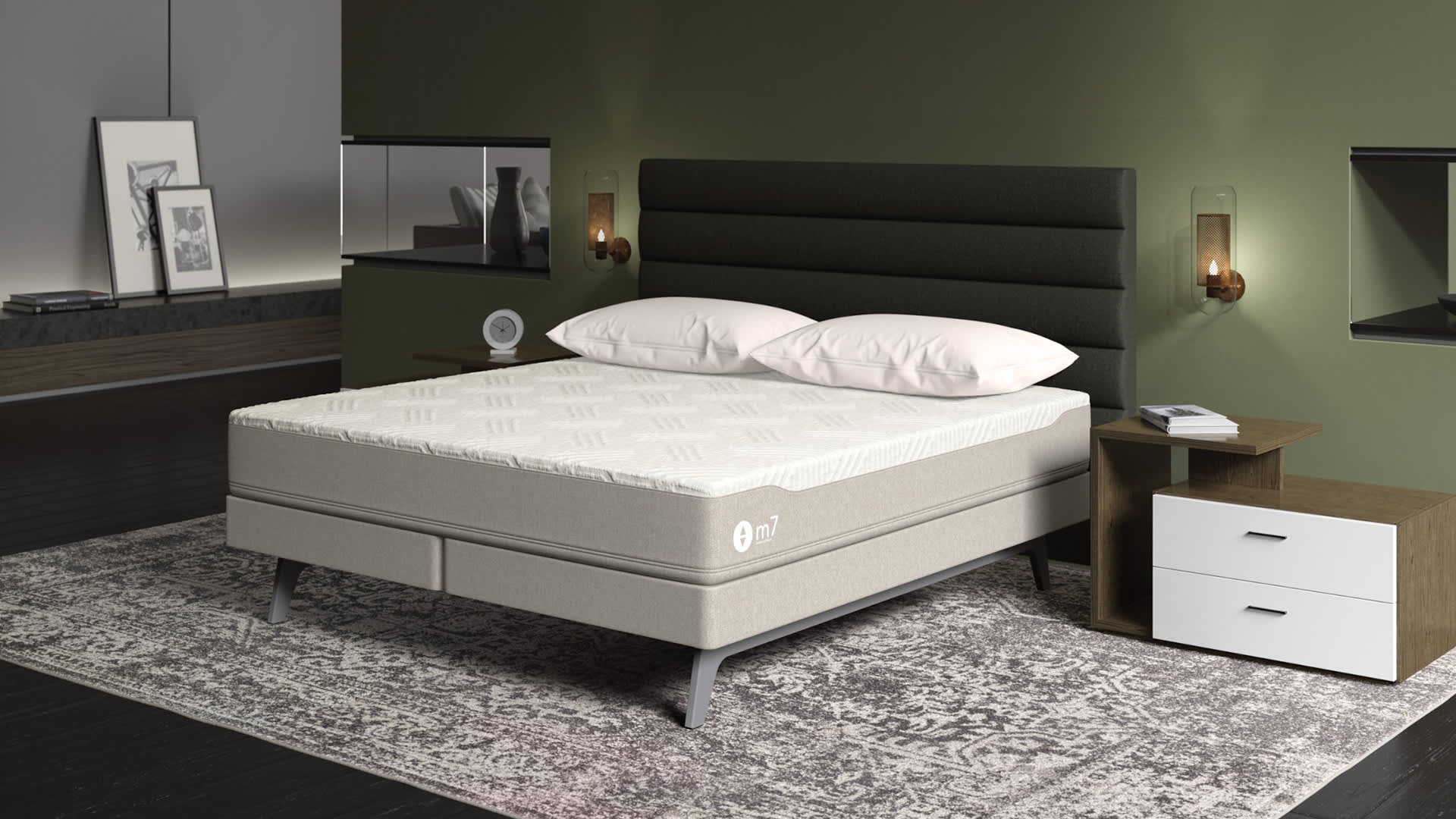 Sleep Number 360 m7 Smart Mattress
Multiple firmness options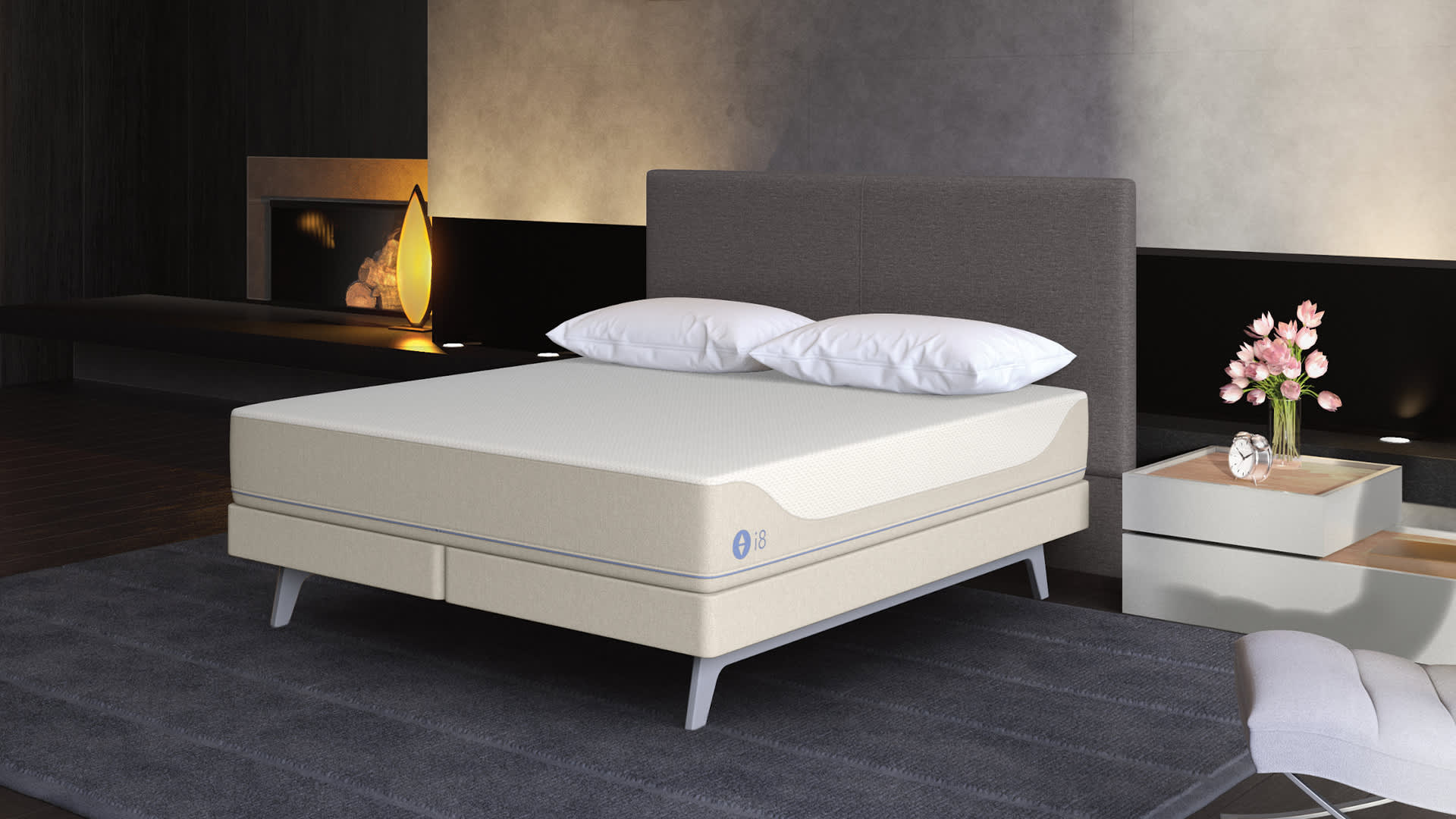 Sleep Number 360 i8 Smart Mattress
Multiple firmness options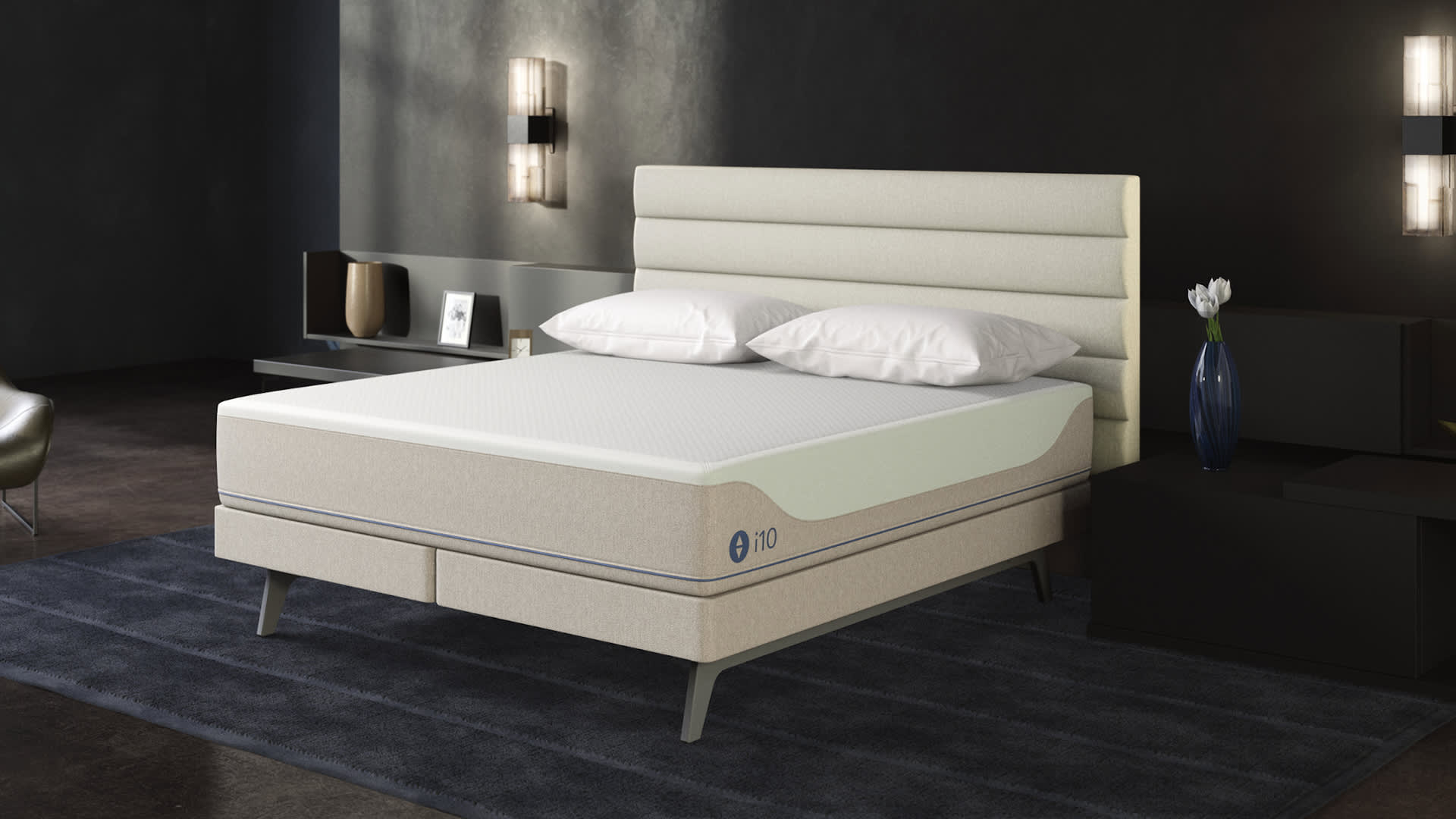 Sleep Number 360 i10 Smart Mattress
Multiple firmness options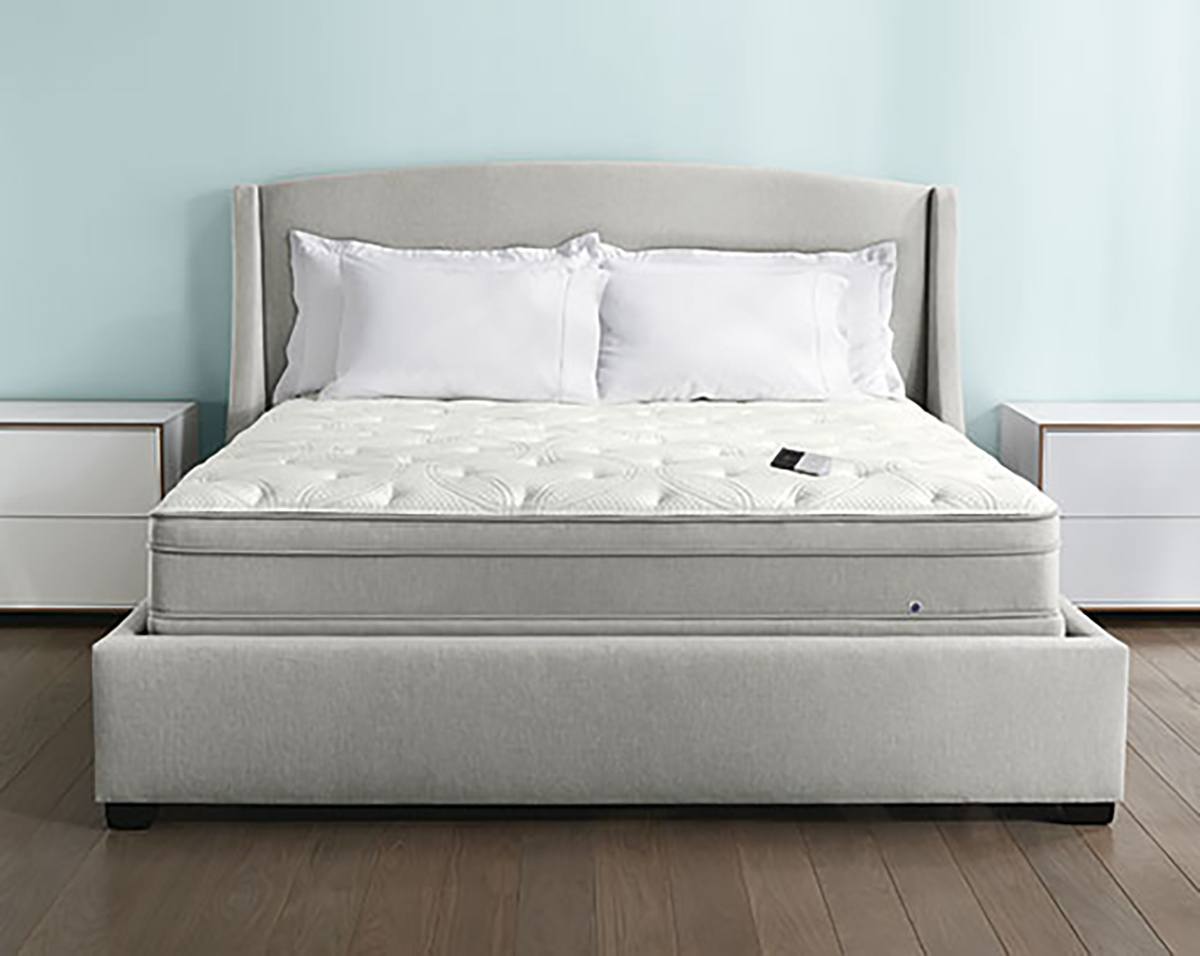 Sleep Number's popular p-5 model
The Helix mattress is all about personalization. To order a mattress, people have to take a quiz that asks them a range of questions, including ones about their body type and sleeping preferences before getting to the checkout. They will take their answers and use their research to show them a final mattress that they think meets their sleep needs.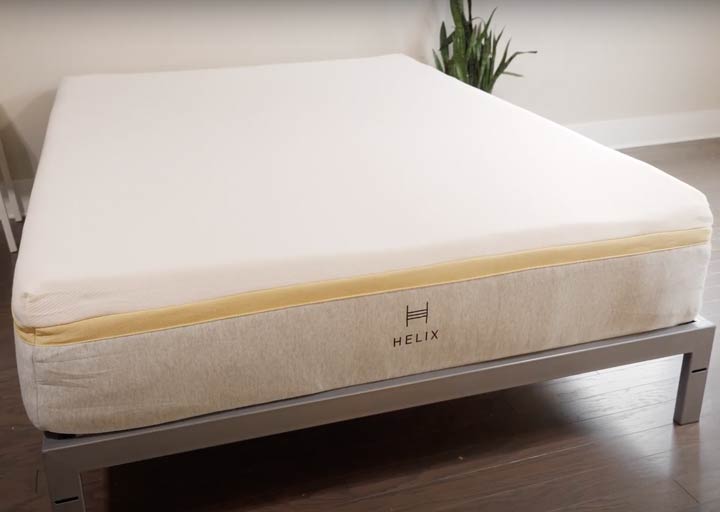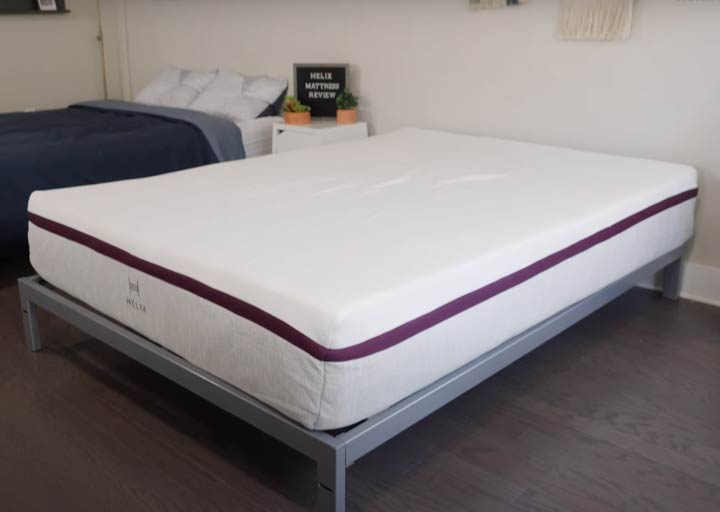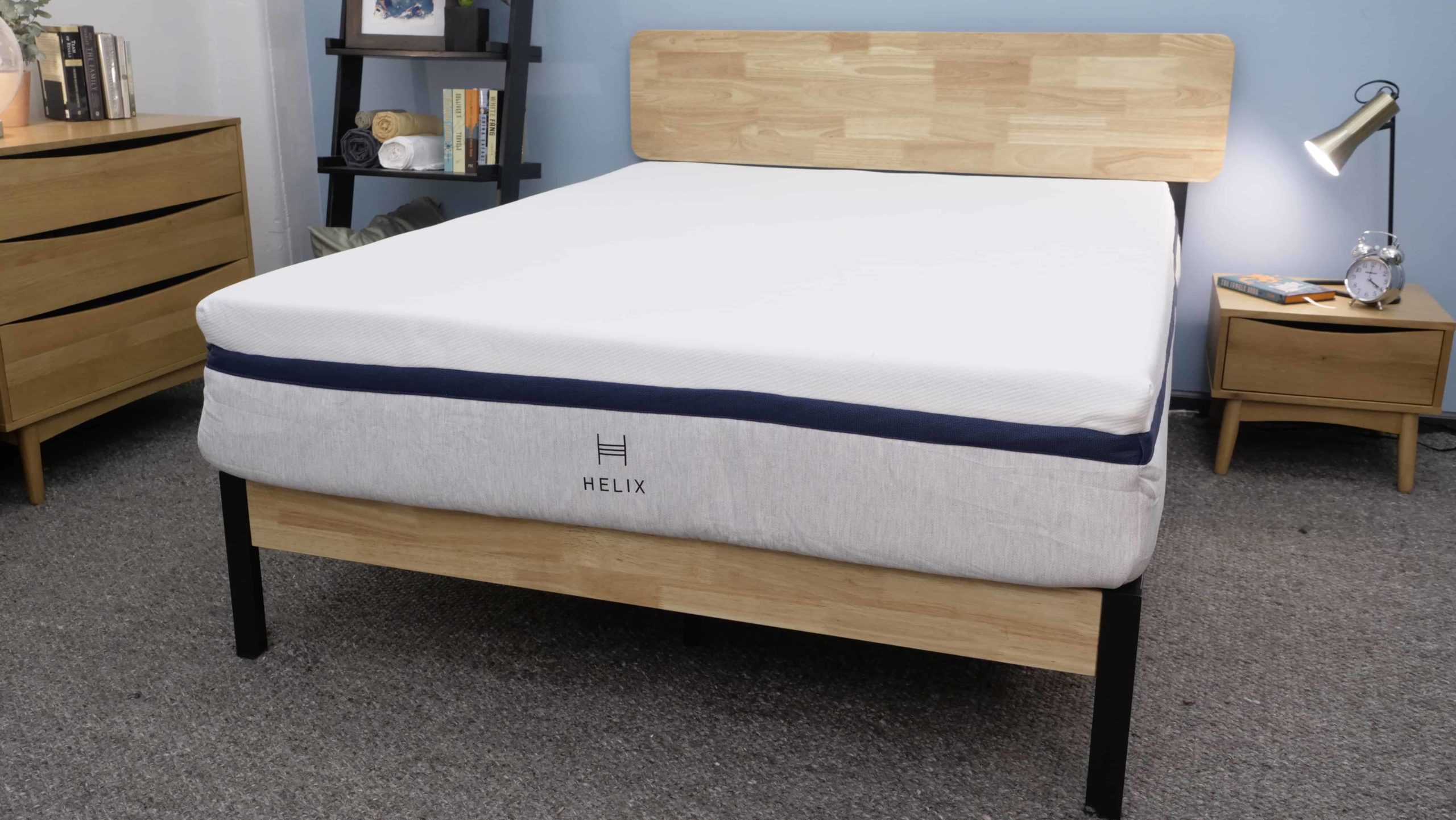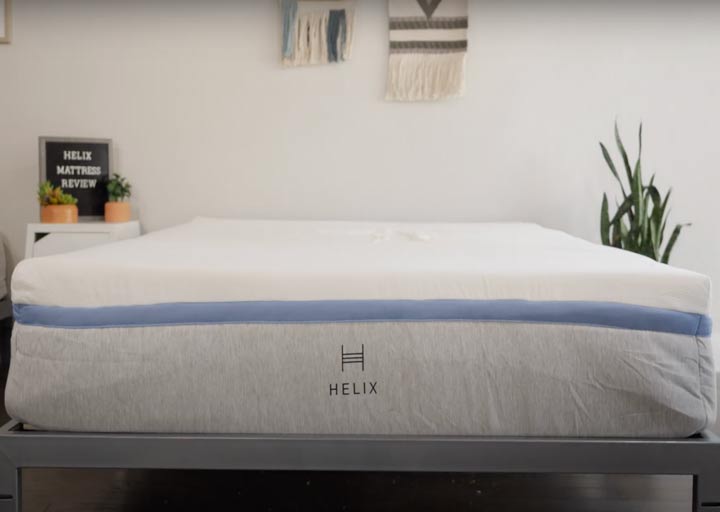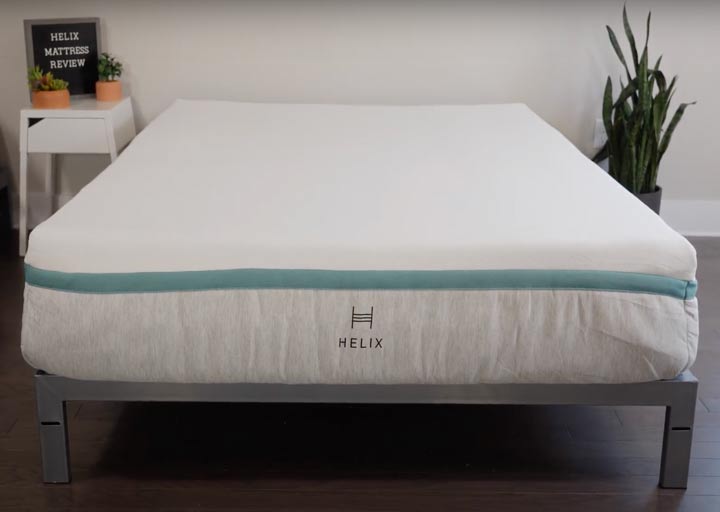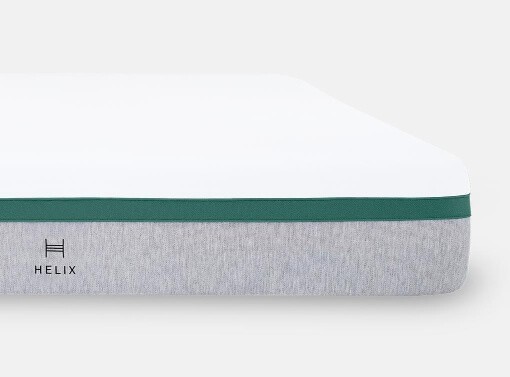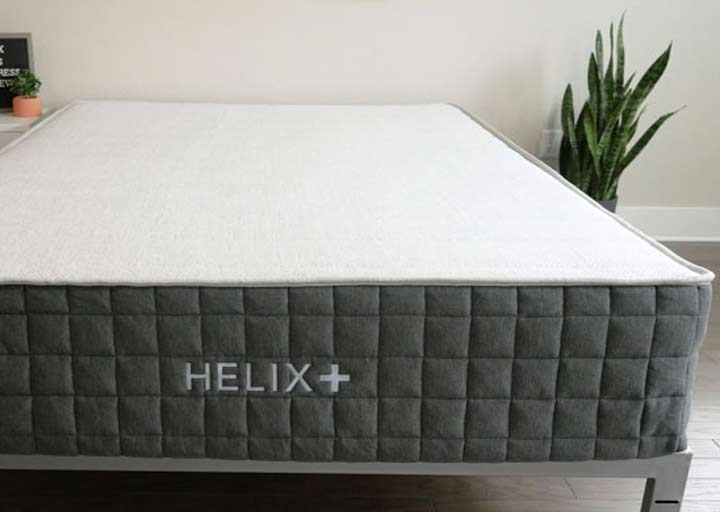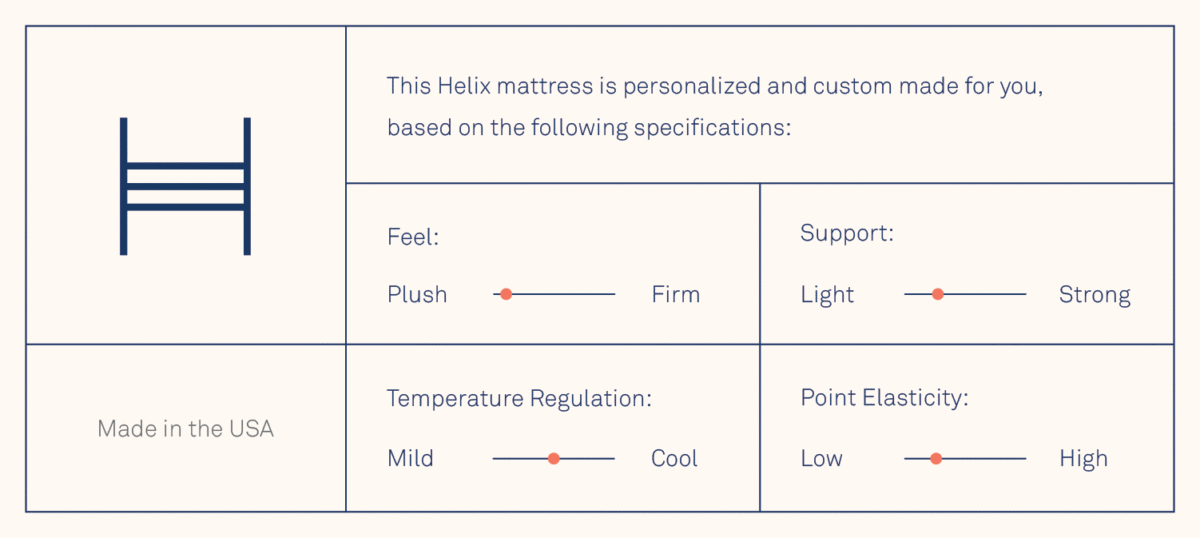 While personalized, each mattress is made up of the same general layers:
Helix Dynamic foam
Pocket Coils
Polyfoam
The ranges and construction will be tweaked to meet someone's personal needs.
On top of this, Helix only sells their mattresses online. This means no sales staff to pay or showrooms to rent, so the savings get passed on to the customer.
Helix was one of the first bed-in-a-box online mattress retailers to personalize mattresses and they really stand out in the industry for being so unique.
A Queen size mattress is 60" x 80" x 10" and will run at $1199.00 for a Queen. Helix has a 100-night sleep trial offer.
RELATED: Best Mattress For Side Sleepers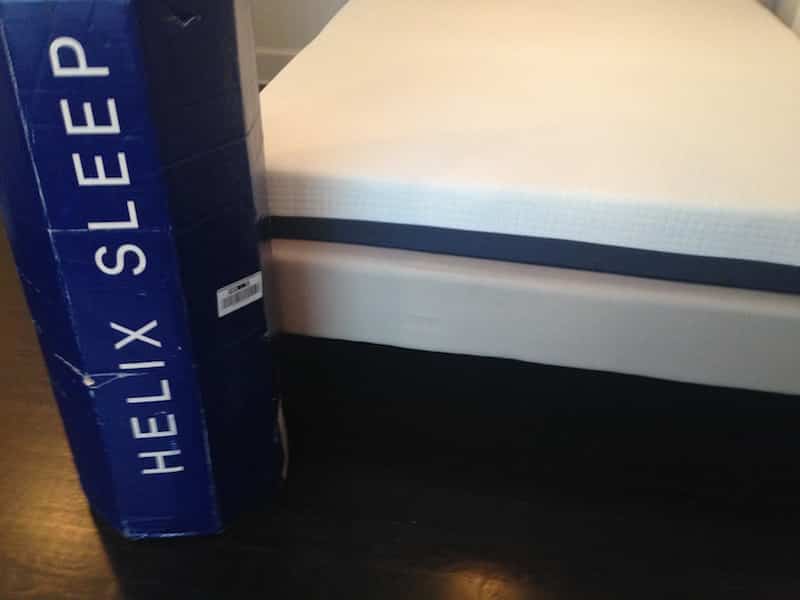 Construction Differences
Sleep Number:
Sleep Number offers several models organized into four categories:
Classic Series
Performance Series
Innovation Series
360 Smart Beds
The air chamber/dual air chamber option with adjustable settings and the personalized Sleep Number will be incorporated into all beds and make up the base of the Sleep Number bed.
Each series essentially builds off the other. The Classic Series beds, the c-2, c-4 and cse, offer the most standard options while the Innovation Series and 360 Smart Beds will have the largest, thickest layers and most added features.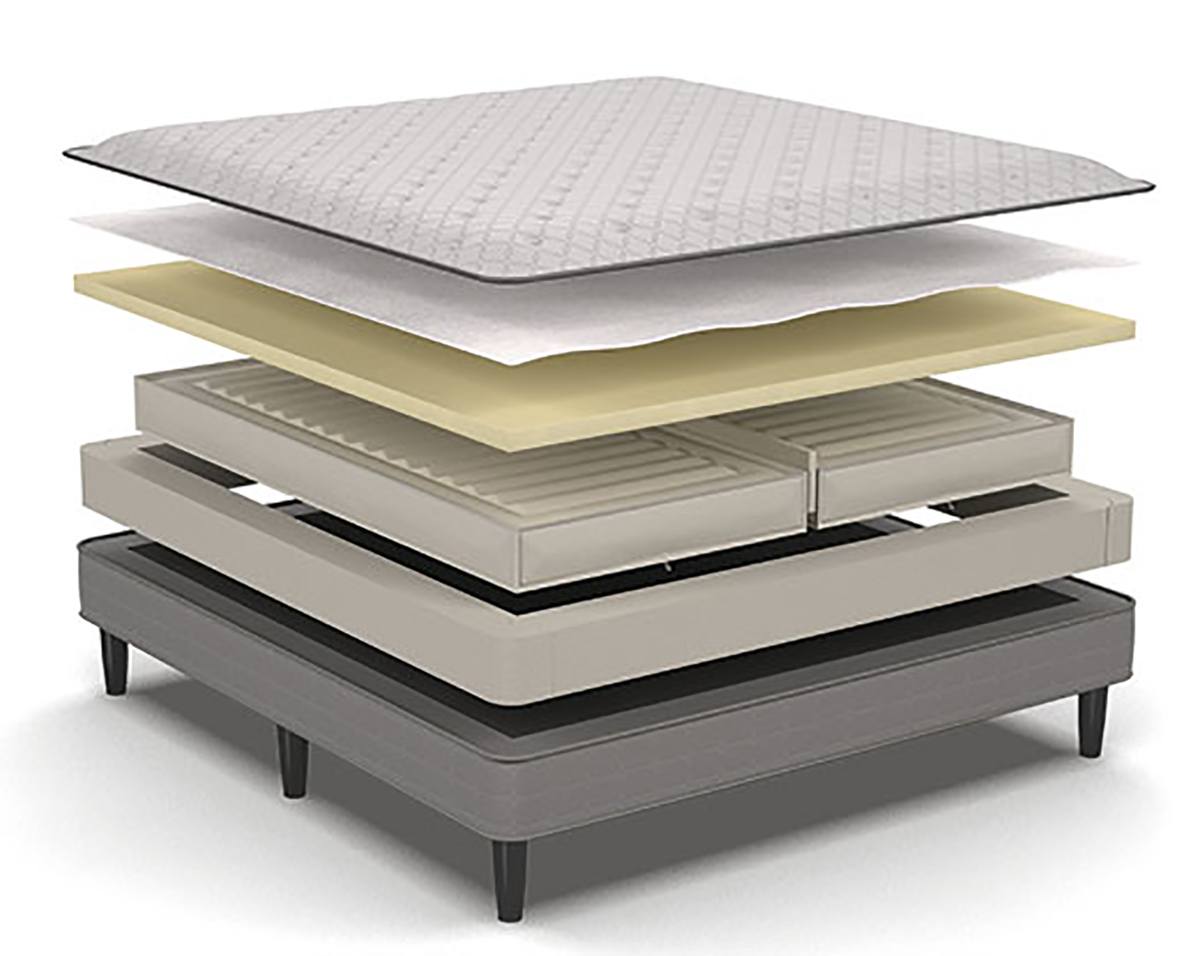 Sleep Number c-2 model
Helix:
Mattress construction is personal with Helix. On the Helix site, people will take a quiz that asks them about their (and optionally their partner's) sleep preferences and body characteristics. From their answers the mattress will be tweaked along four primary characteristics:
Feel: in very basic terms, firmness and plushness of the mattress.
Support: the amount of support a person requires varies widely based on their sleeping position and body composition.
Temperature Regulation: sleeping hot is a major concern for some people, while not so much for others.
Point Elasticity: This refers to how much pressure put on one part of the mattress affects the rest of the mattress.
We found that the mattress did match our preferences very well along these four categories (medium-firm, above-average support, cool temperature, and high elasticity).
The mattress is generally made of three layers:
Helix Dynamic foam – 2″ of latex-like foam
Pocket coils – 2.4″ of pocket coils
Polyfoam – 2″ of comfort layer foam and 4 inches of base layer foam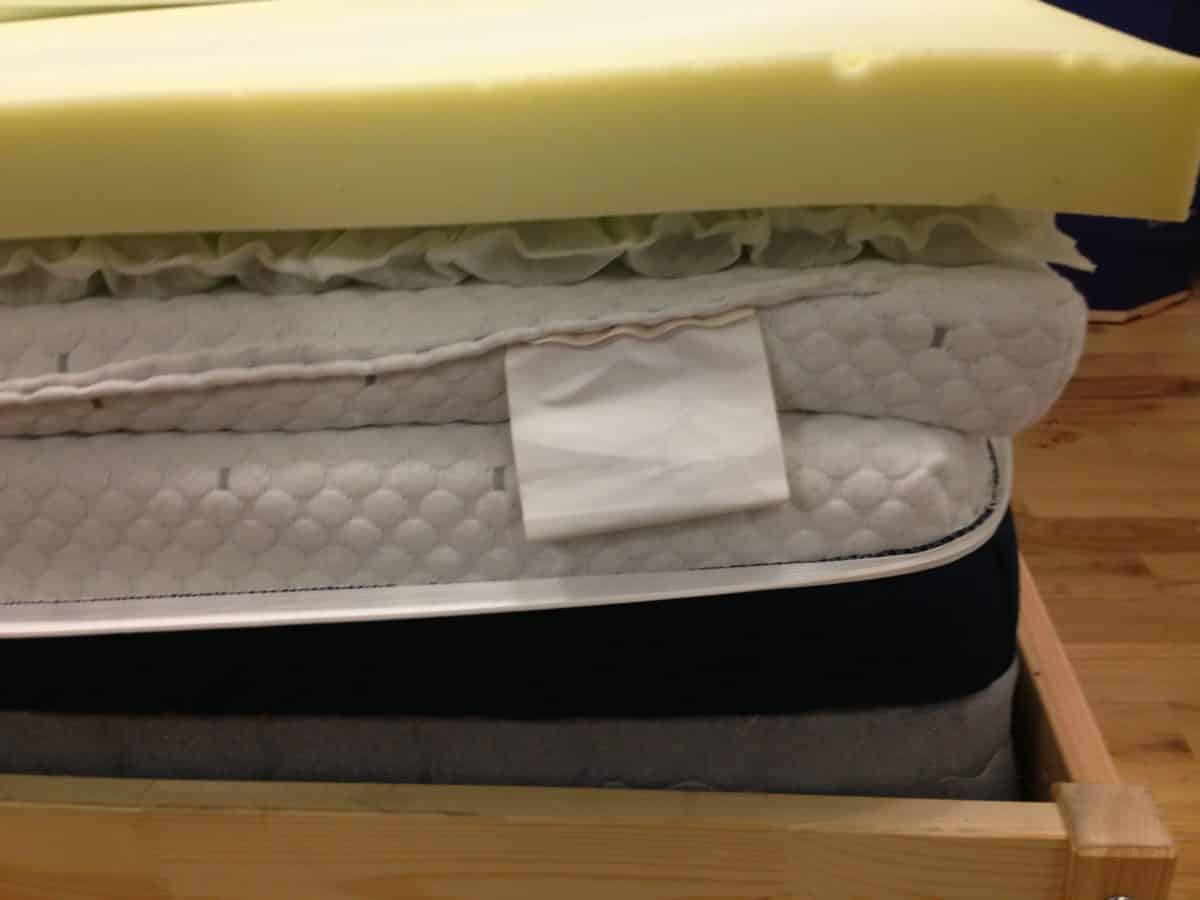 Our personalized Helix mattress construction 
The ranges and construction will be tweaked to suit your personalization preferences.
You will love Sleep Number If…
You want to adjust the firmness and support of your mattress on any given day.
Sleep Number is all about this DualAir Adjustability feature that comes with their mattresses. It allows people to adjust firmness, comfort, and support on each side of the bed to their individual Sleep Number setting. If someone doesn't like the current setting, it's easy to change the comfort level with the remote that comes with the bed.
You've got a bigger budget.
The most basic Sleep Number bed starts at $1099.00 for a Queen and can go much higher than that. Sleep Number also has other accessories, like FlexFit Adjustable Bases or sheets, that people can buy to complement their mattress. If someone has the means, they can go all out and look at their 360 Smart Beds or other more luxurious models.
You want to see how the bed works, first.
Sleep Number has showrooms across the country where people can go and test out different mattresses. They'll even walk someone through finding their personal Sleep Number and make suggestions on the type of mattress that could work for them.
You will love Helix If…
You want to save money.
Helix uses high-quality materials to make their personalized mattresses. Since the beds go straight from the factory to your doorstep, they save money and are able to charge less than other retail brands of similar quality.
You want a well-researched mattress.
Helix says they worked closely with a team of PhDs with backgrounds in biomechanics, sleep ergonomics, and mechanical engineering to create the technology that personalizes their mattress. They determine what sleeping factors were most important and how they could address these factors in their mattresses.
For these reasons and from our own personal experience, we think this is a mattress with a lot of data pointing it in the right direction.
You and your sleeping partner have different preferences.
This can be a great option for couples who want a bed-in-a-box option but don't want to compromise. You can personalize the mattress to meet both of your needs by customizing each side or you can combine your results for a blended mattress. It is actually one of the best mattresses for couples.
*Keep in mind that Helix does not use memory foam in their mattresses, so both partners will need to be on board with a springier mattress feel (something more like latex foam).
Firmness Comparison
Sleep Number:
One reason why people tend to like Sleep Number beds is that you can adjust the firmness and support of your mattress (or your side of the mattress) at any given time using a remote that comes with the bed.
Your Sleep Number number (also called your Sleep Number setting) corresponds to your ideal firmness and support. Numbers range from 0 to 100 and the higher your number, the more air/firmer your Sleep Number bed will be.
Sleep Numbers are personal to you and can change when your sleep needs change. The model you choose will also affect your firmness and support. Picking a model with plush layers between the mattress top and the air chamber will feel different than a more standard model.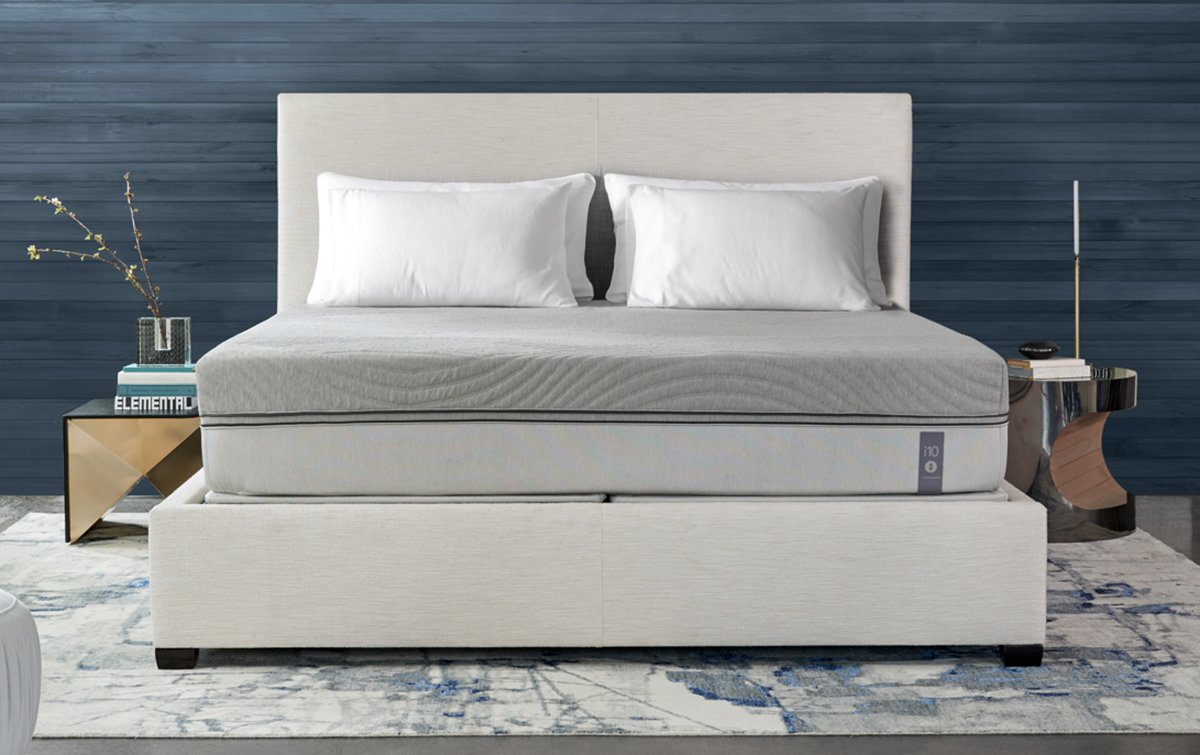 Sleep Number i-10 360 Smart Bed
Helix:
In terms of firmness, each Helix mattress will be different but because the firmness and support will be tweaked to meet your needs.
That being said, Helix uses a latex-like top layer of foam, their proprietary Helix Dynamic Foam, and it gives the mattress a responsive feel across the board. No Helix mattress combination will have memory foam, so you will not sink into the bed.
Our mattress was medium-firm and provided above-average support, which matched our preferences pretty well.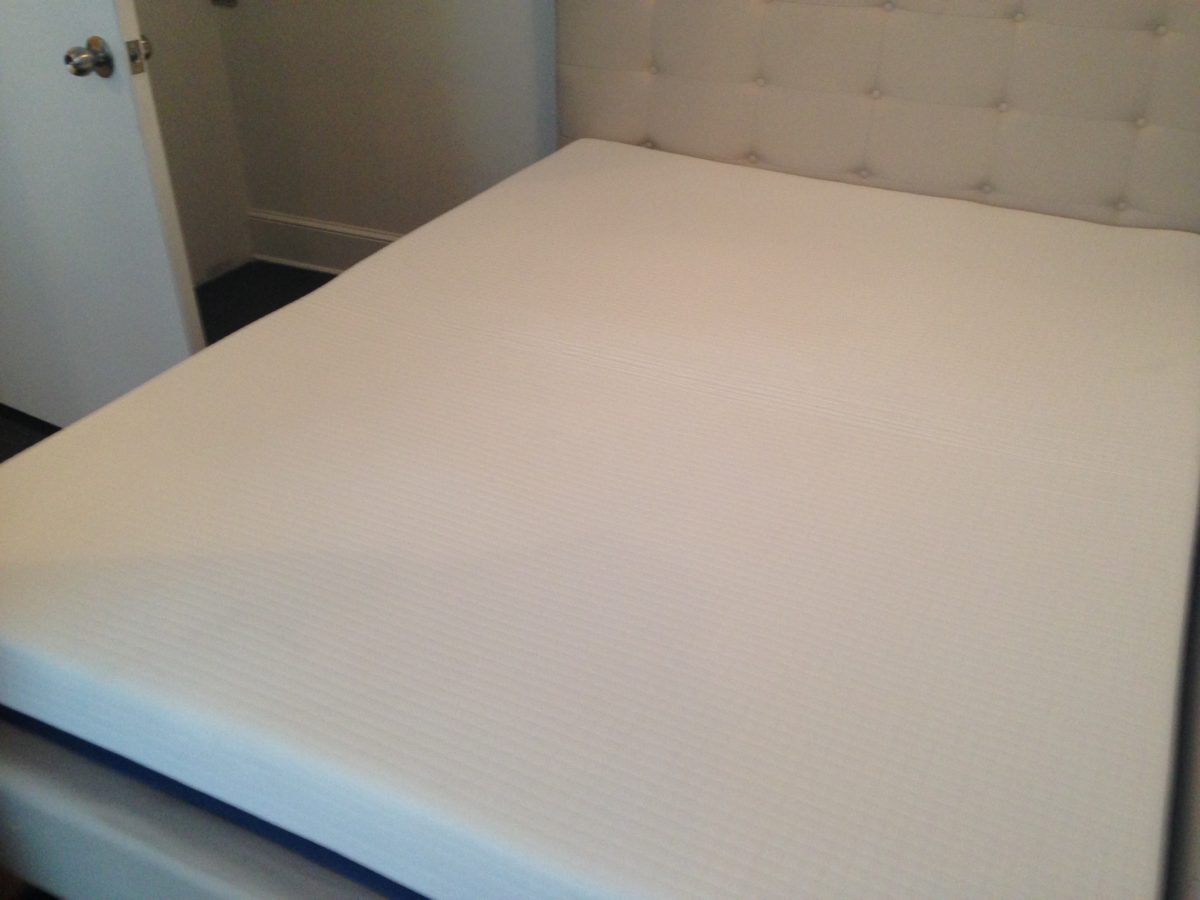 Helix mattress
Bottom Line
Sleep Number and Helix may use different materials in the construction of their beds, but they're both serious about making sure the bed meets your needs.
Sleep Number does this by offering a variety of models to choose from and giving you control over the firmness and support of the bed with their air chambers and adjustability features.
Helix is all about personalization and uses the results of a simple quiz to put together a mattress that is specific to you and what you're looking for in a bed. They only use a certain number of materials, including a proprietary foam that has a latex-like feel.
The good news is that if you know what you want, you will most likely be able to find it between these two companies. The even better news is that they both give you 100 days to try out whichever mattress you choose.
Katie Golde
Katie manages the day to day operations of the Mattress Clarity news site and reviews sleep products in addition to writing and editing sleep news. She hails from Austin, where she lives with her growing family. She is a Certified Sleep Science Coach and has a master's degree in Journalism from Northwestern University and has a background in health and science content. Her work can be found in print and online publications like Discover Magazine, USA Today and The Huffington Post.