In the world of bedding, memory foam is everywhere. Mattresses, mattress toppers, bed pillows, and travel pillows made with memory foam are easy to come by, both online and in stores.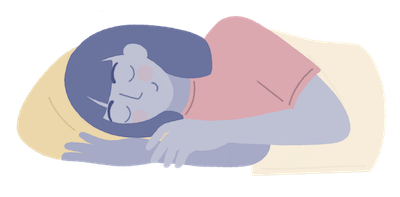 There is a good reason for this popularity. Memory foam — also called temper foam — is a unique, dense foam that is known for cushioning your body and relieving pressure. It was originally developed by NASA in 1966 to help absorb shock and increase protection and comfort in NASA's airplane seats, according to NASA. These qualities make it valuable in many ways, including improving our sleep experience.
It's important to know that different sleep positions require different types of pillows to keep your head and neck in a neutral alignment with your spine (don't want to wake up with a stiff neck!). Despite its many positive qualities, one type of memory foam pillow does not fit all. Memory foam is used in a variety of ways to fill pillows, including solid pieces molded into specific shapes or shredded memory foam pieces with a zipper to add and remove as much filling as you like.
After hours of research and testing (okay, snoozing), we've put together our list of the best memory foam pillows. We'll also answer some of the most common questions about memory foam, like why it sleeps hot and if you should worry about density.
Read on for everything you need to know about buying the right memory foam pillow for you.
Side Sleepers

Coop Home Goods Original

The Coop Home Good's Original Pillow is the brand's most popular pillow. It is filled with large chunks of memory foam and comes overstuffed, making it a great fit for side sleepers and those with broader shoulders.

Stomach Sleepers

ISO-COOL Traditional Pillow

The ISO-COOL Traditional pillow (made by Carpenter) is a plush piece of solid memory foam. The filling is on the flatter side and with its soft nature, it is a good fit for stomach sleepers who want a foam option.

Broad Shoulders

TEMPUR-Cloud Breeze Dual Cooling Pillow

Tempur-Pedic's Tempur-Cloud Breeze Dual Cooling pillow is a solid piece of molded memory foam with gel padding on each side. It is 7 lbs and large in size, making it a good fit for side sleepers and those with heavier body types or broader shoulders.

Hot Sleepers

Helix Cool Pillow

The Helix Cool Pillow from Helix Sleep has a unique "pillows-in-a-pillow" design. There are two pillow inserts inside a stuffed outer cover with cooling fabric outside that makes it a great fit for hot sleepers.

Combo Sleepers

Layla Pillow

The Layla Pillow features a super soft knit cover with copper-infused yarn and a filling that combines supportive memory foam pieces and natural Kapok fibers. The pillow is adjustable, so it should work for all sleep positions.
Coop Home Goods – Original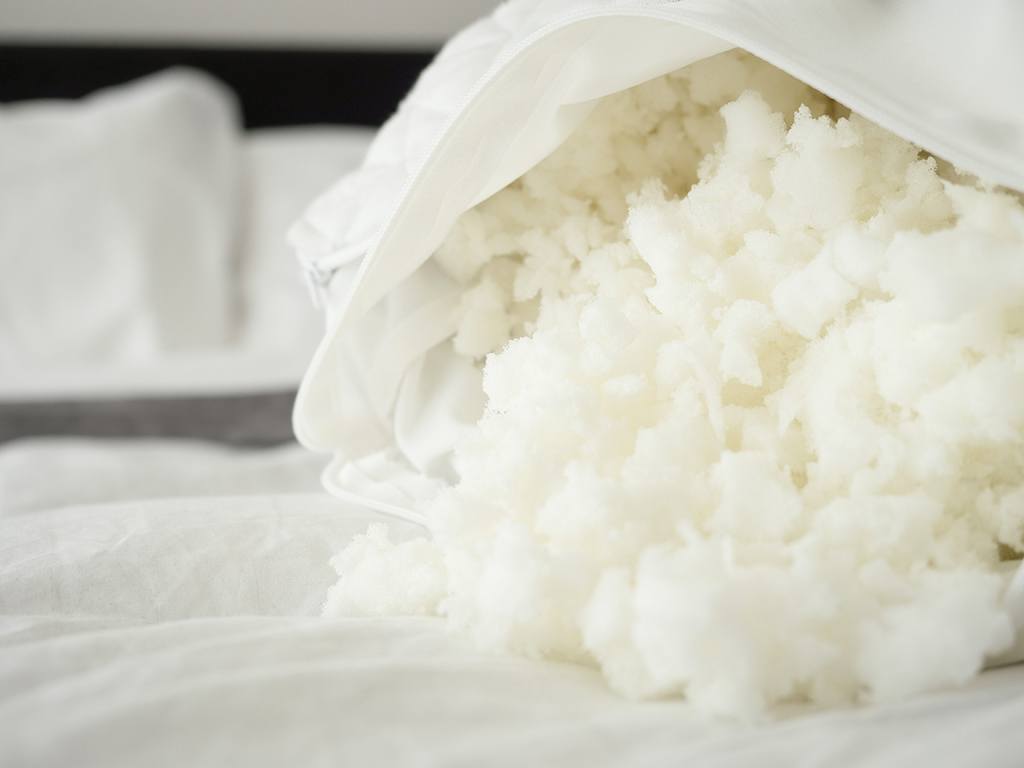 Coop Home Goods is a shredded memory foam pillow. One reason that it's great for side sleepers is that it comes overstuffed with large foam chunks. (You can learn more HERE). Due to positioning, side sleepers tend to need more loft and firmness in their pillows than back or side sleepers.
The pillow is also adjustable. There is a zipper that allows you to access the filling so you can add or remove as much of it as you like. This means each side sleeper can find their neutral head, neck, and spinal alignment.
To keep the pillow lofted and firm, you will need to put it in the dryer and fluff it on occasion.
Pillow Details
The cover is 60% Polyester and 40% Bamboo-Derived Rayon – designed to keep you cool through the night
Made in the USA
Comes in: Standard, Queen, and King
5-year limited warranty
Shredded memory foam mix for comfort and shape-ability; will not go flat
Machine washable
Hypoallergenic and dust mite-resistant
$49.99 (Standard)
Read our full Coop Home Goods pillow review. 
ISO-COOL Traditional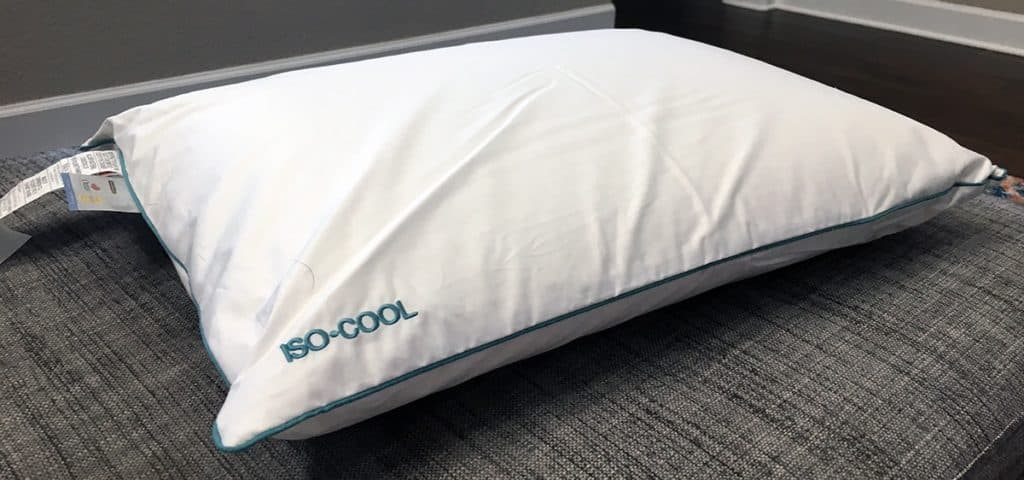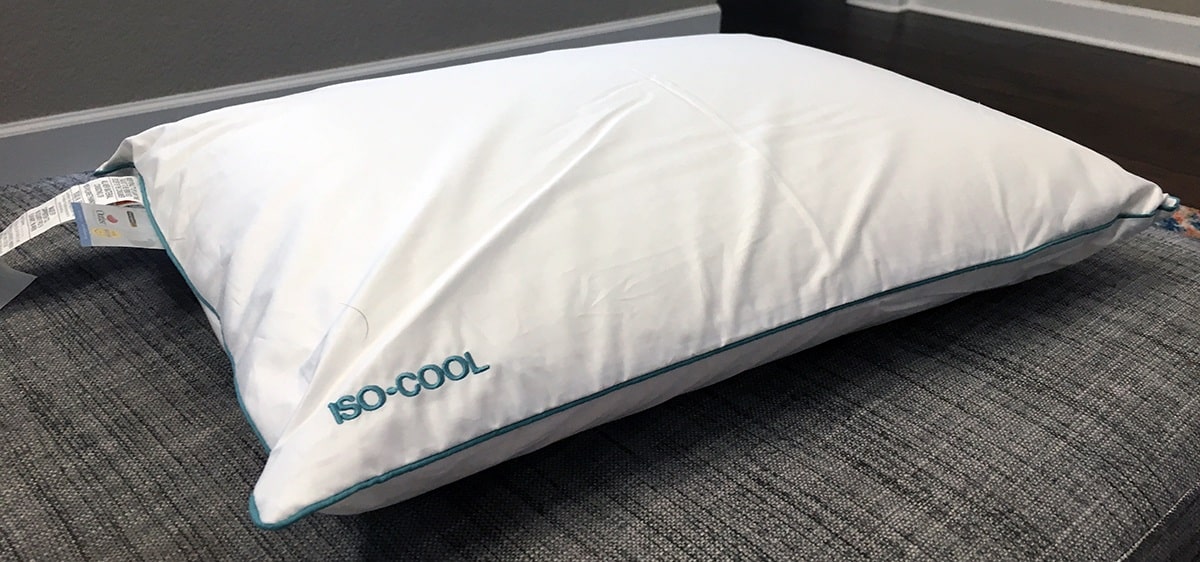 This thinner, softer memory foam pillow is my go-to pick when it comes to suggesting a solid foam pillow for stomach sleepers.
The Iso-Cool Traditional Shaped Bed Pillow is part of a collection of Iso-Cool pillows that are recommended by the American Sleep Association.
The Iso-Cool Traditional Shaped pillow is designed with coolness and gentle support in mind and could be a good fit for stomach sleepers who are looking to change it up from a down or down alternative pillow.
Pillow Details 
100% machine washable cotton cover
300-thread count, 100% cotton cover with Outlast Adaptive Comfort material has microscopic phase change material (PCM) beads that absorb heat and feel cool or release heat and feel warm
Visco-elastic memory foam filling in a plush design
Traditional shape measures 18″ x 24″
Hypoallergenic
Made in the USA and imported
5-year limited warranty
Endorsed by American Sleep Association (ASA)
Check out our complete Iso-Cool review. 
TEMPUR-Cloud Breeze Dual Cooling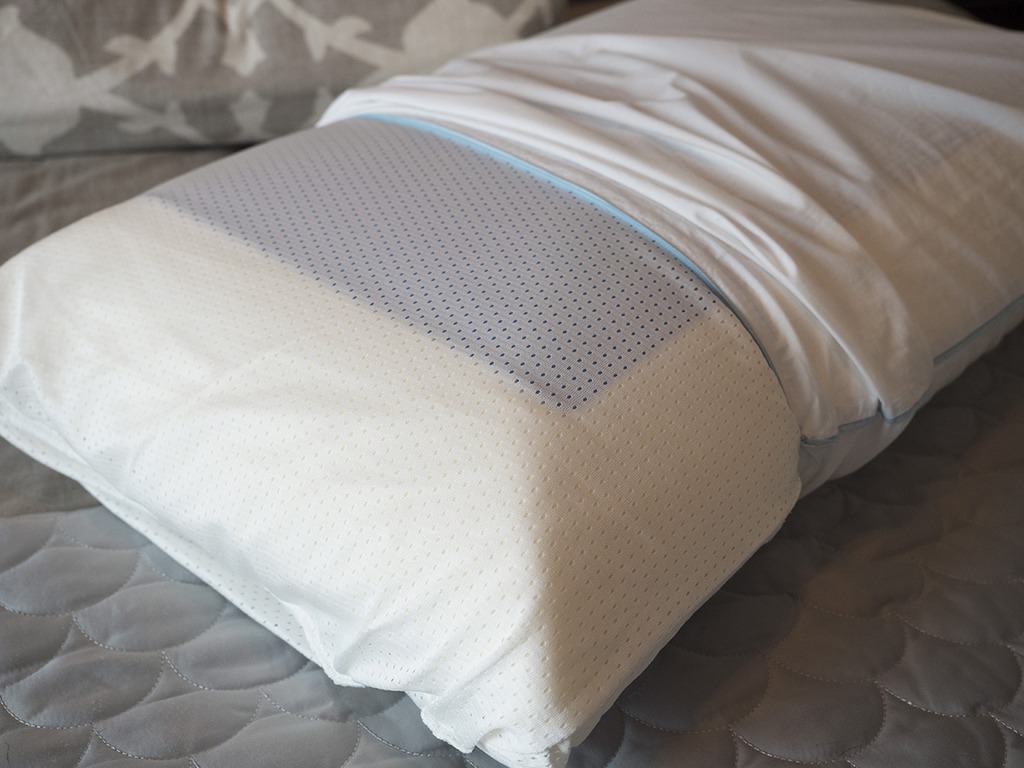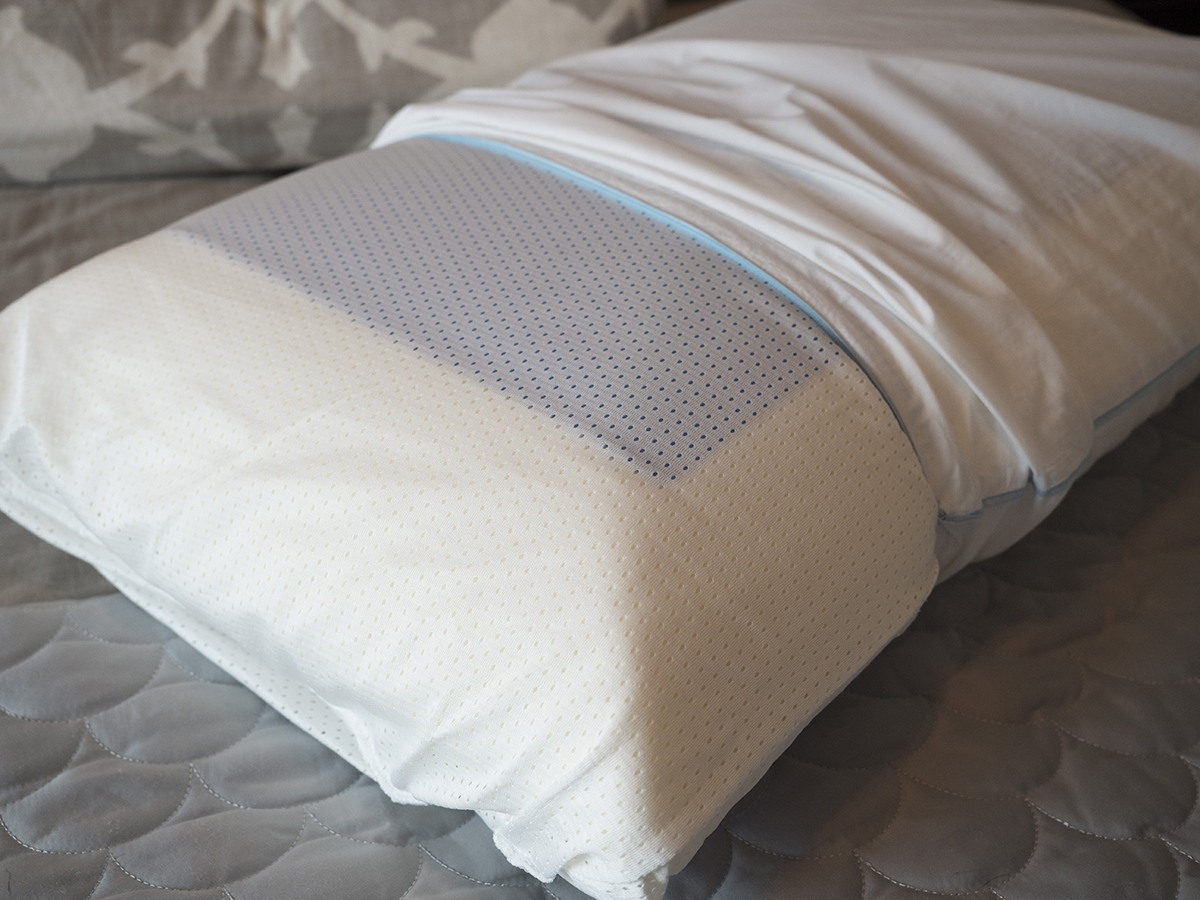 The TEMPUR-Cloud Breeze Dual Cooling pillow is a big name for a big pillow. It is a solid piece of memory foam that won't go flat and is well suited for people with broader shoulders or heavier frames.
The cotton cover is removable, machine washable, and dryer-friendly. There are gel pads on either side of the pillow that are cool to the touch and remain cool throughout the night.
Pillow Details
Filling: 96% Molded Visco Elastic Polyurethane Foam Pad (molded memory foam), 4% Gel Pad
Tempur-Breeze Gel Layer on both sides of the pillow
Weight: 7 lb
Cover: 100% Cotton
Netting: 100% Polyester
Removable and washable cover
Designed for back, stomach, and side sleepers
5-year limited warranty (no returns)
Dimensions:

Queen: 27″ x 19″ x 6.4″ (about 7 lb)
King: 35″ x 19″ x 6.4″
See our full TEMPUR-Cloud Breeze Dual Cooling pillow review. 
Helix Cool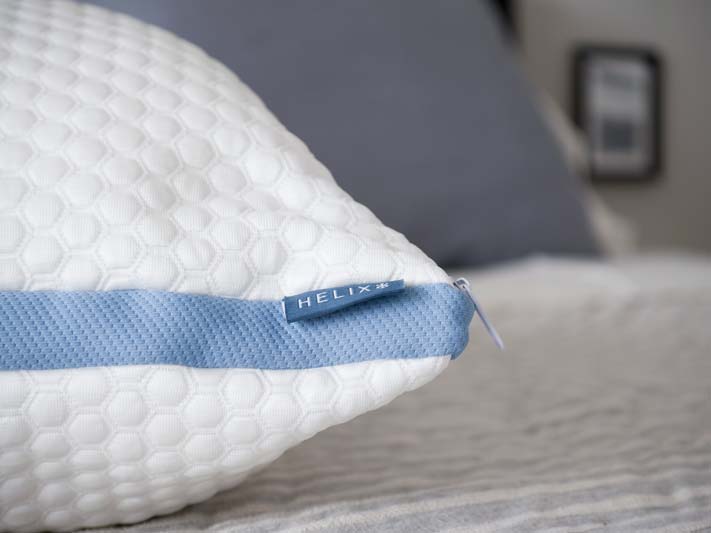 The Helix Cool is a pillow that has a little something for everyone (or everyone who likes memory foam, at least!). It gives you the support from memory foam with the cozier feeling from the down alternative. And you can add or remove sections without worrying about messy pieces coming out.
The Helix pillow and Helix Cool pillow feature a special "pillows-in-a-pillow" design. The filling in each section (on both pillows) is a blend of cross-cut memory foam and down alternative material.
Pillow Details
Helix says the Standard size pillow works best with a Twin, Twin XL, Full, or Queen size mattress. The King size will work perfectly with your King or CA King model.
Outer Comfort Shell: 1 lb memory foam and down alternative on each side (about 2-3 lb total)
1.25" gusset to allow for adjustable loft
The cooling fabric is ultra-cool knit polyethylene
Support Insert Layers: Two, 1-lb memory foam and down alternative insert layers
Designed to fit perfectly within the Outer Comfort Shell
Removable inserts designed for all sleeping positions and body types
Pillow is spot-clean only!
Made in the USA
100-night trial and 3-year limited warranty
Here's everything you need to know about the Helix Cool pillow. 
Layla Sleep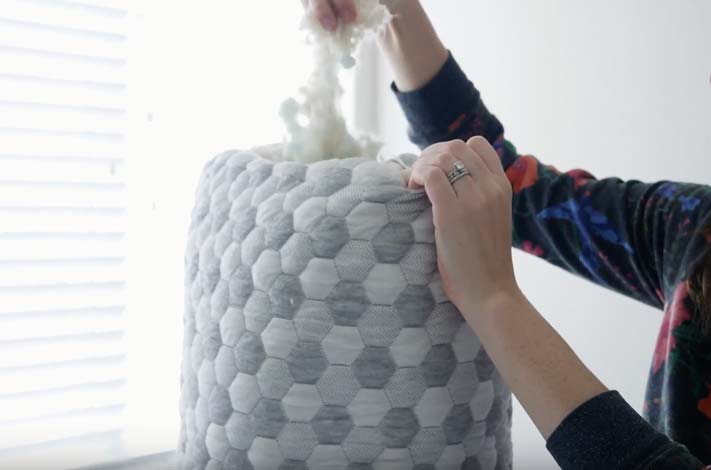 The interesting mix of foam pieces and Kapok fibers is supportive and can be manipulated slightly to meet most needs. In my opinion, it makes it a good fit for side and back sleepers, but it may be too thick for most stomach sleepers.
Pillow Details
Dimension: 18″ x 26″ x 4″ (Standard) and 18″ x 32″ x 4″ (King)
Filling: natural, organic, and pesticide-free Kapok fibers plus pieces of responsive memory foam
Cover: Blend of polyester, rayon, viscose, and Lycra. Woven with copper fibers to add coolness and antimicrobial protection
Hypoallergenic
Potentially suitable for all sleep positions
Made in the USA
5-year prorated warranty and 120-night trial
More details, you say? Check out the full review of the Layla pillow.
Why Does Memory Foam Sleep Hot?
One of the chief complaints about memory foam, both as a mattress and a pillow, is that it can retain heat and cause people to sleep hot — not an enjoyable experience. Memory foam can absorb and retain heat, making the sleeping surface hot. This tends to happen later into the night, once you've been sleeping in the bed for a while.
Companies use a variety of different techniques to help customers stay cool while using memory foam mattresses and pillows: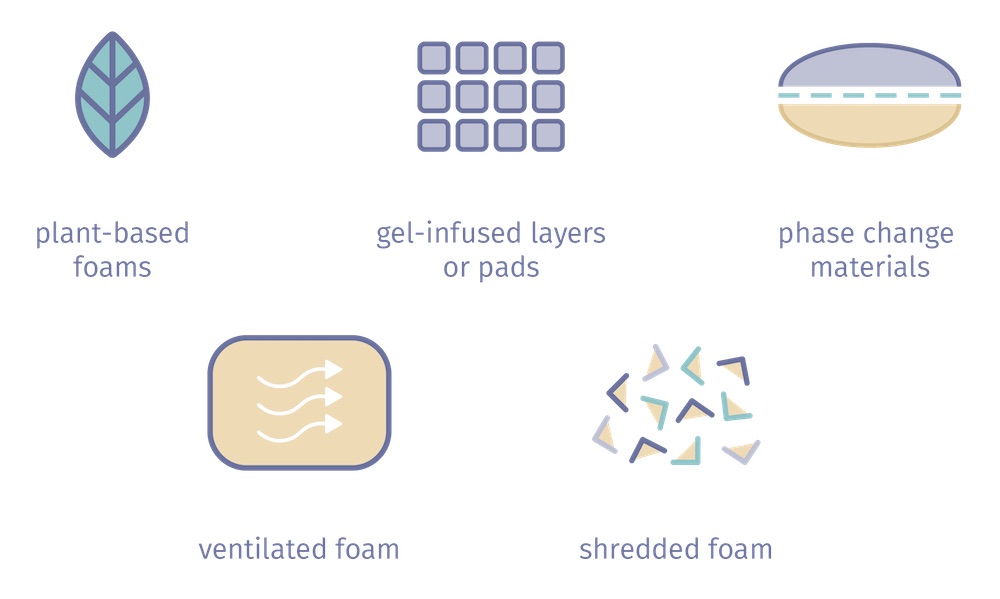 Plant-based foams: plant-based memory foam uses a portion of plant-based ingredients (typically soy)
Gel-infused layers or pads: adding a gel layer onto or into foam products may make them cooler, but there is still some debate as to whether adding gel to memory foam is effective
Phase change materials (PCM): You will also see companies using phase change materials alongside memory foam. PCMs are designed to absorb body heat that you release during the night
Ventilated foam: Typically, solid pieces of molded memory foam will have small holes cut out to promote airflow within the foam
Shredded foam: You may see many types of shredded memory foam pillows on the market. The idea is that air will move between the foam pieces and keep the pillow from getting too hot
Does Density Matter?

Density does matter when it comes to memory foam, but it may be a bigger difference when you're shopping for a memory foam mattress rather than a memory foam pillow.
While it can get a little complicated, we have found (and studies show) that the higher the density, the following is true:
Price goes up: More materials go into a higher density foam, so almost always you can expect a correlation between density and price
Increased durability: Generally, the higher the density, the longer the pillow (or mattress) will last
Added support/pain relief: More density means more support. Higher density foam does a better job of contouring to your body. If you have back pain, for example, you will want a higher density foam mattress
Should I Worry About The Smell?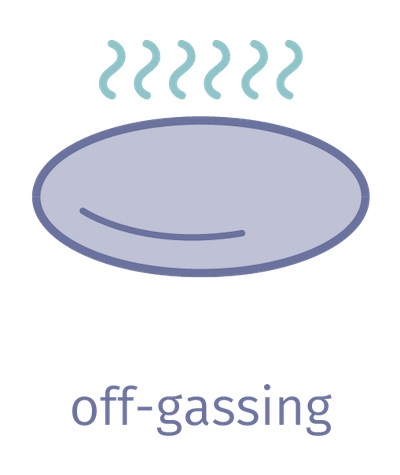 No matter the brand or how eco-friendly a product is, all memory foam is made from petrochemicals. As a result, you may notice a slight chemical smell when you unbox your new memory foam pillow. This term is typically called off-gassing.
Before you enjoy your pillow, it's best to let your pillow breathe in a ventilated space until the off-gassing smell is gone. While there is some debate on this topic, it's generally believed that the volatile organic compounds (VOCs) released during the off-gassing should not impact your health.
Final Thoughts
Memory foam pillows are a great option for any type of sleeper. It's all about finding the one that is designed around your particular sleep needs. Our advice would be to narrow down your preferences and search for a pillow that offers trial periods so you can decide for yourself what's a good fit at little to no risk to you.
The following two tabs change content below.
Katie Golde
Katie manages the day to day operations of the Mattress Clarity news site and reviews sleep products in addition to writing and editing sleep news.She hails from Austin, where she lives with her growing family. She has a master's degree in Journalism from Northwestern University and has a background in health and science content. Her work can be found in print and online publications like Discover Magazine, USA Today and The Huffington Post.
Latest posts by Katie Golde (see all)