New research from Ball State University is shedding light on the sleep and safety challenges nursing students face as they work in the classroom, clinical environments, and often additional jobs outside of school.
Research authors set out to look at nursing students' perceptions of how sleep deprivation, learning, and safety in a clinical work setting are related.
The study, which was published in the Journal of Nursing Education and Practice, focused on 179 pre-licensure nursing students at Ball State University in Indiana. The participants were asked to complete a 4-point Likert scale questionnaire that covered topics including personal sleep habits and the use of caffeine, stimulants, and/or sleep-inducing aids. Safe practices during work and clinical experiences, as well as driver safety, were also part of the survey.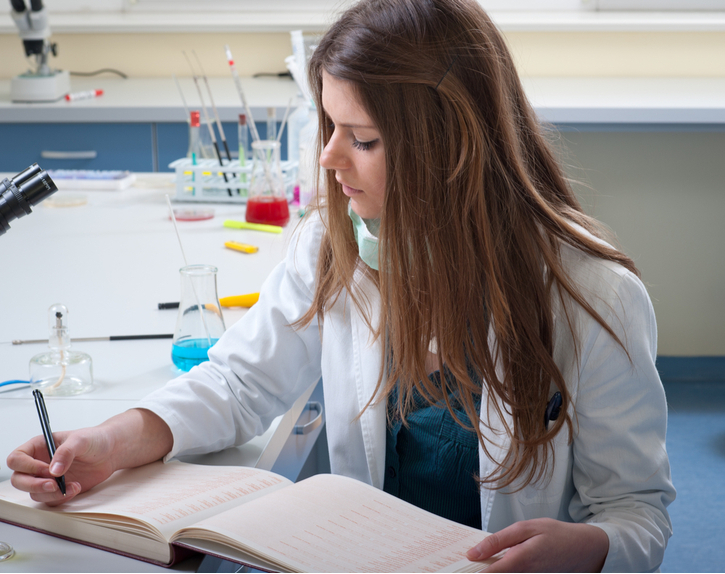 Tired Students
All 179 nursing students surveyed reported feeling sleep deprived. More than 85% also reported needing seven or more hours of sleep daily to feel rested but received less than 5 hours of sleep per day.
A release from Ball State said many students worked other jobs in addition to classroom time and clinical work, which sometimes requires shifts that last up to 12 hours.
There were several other key findings from the study:
Just under 85% reported using caffeine to help stay awake; one third reported using a sleep aid
73% of students said they would perform better academically if they slept more
93% of those surveyed reported feeling tired during their required school clinical work shifts of 12 or more hours
With regards to safety in school and in the workplace, nearly all students reported practicing safely, whether in clinical school hours or at a separate job. Furthermore, the majority of participants said they did not feel that 12- hours shifts had a negative impact on their ability to practice safely.
The nursing students in the study did say clinical experiences at school that lasted 12 or more hours made it harder to learn.
"Being sleep deprived made retaining important information during high-level scientific lectures tremendously difficult," James Simmons, DNP, a Nurse Practitioner and curator of the public health initiative at AsktheNP.org, who is unaffiliated with the study, told Mattress Clarity about his nursing school experience.
Simmons said that, just like anyone, being sleep deprived made it harder to study, retain what he studied, stay in shape, make good food choices, and perform well on exams and in the clinical learning environment. He said the effects of sleep deprivation also spilled over into his work and social life.
The Impact Of Sleep Deprivation
"Students may mistakenly believe they are safe in a clinical environment with less than 5 hours of sleep, but the research strongly indicates they are not," study authors said in the release. Mattress Clarity reached out to the university but did not hear back.
Christina Lin, a registered nurse and medical consultant for Money Done Right, said she experienced sleep deprivation as a nursing student.
"I wanted to do well in nursing school, and the demands were hard to meet without sacrificing sleep," she told Mattress Clarity. "I spent countless late nights reading, studying, taking practice tests and other nursing school-related things. At the same time, [the] nursing school also required me to wake up early for classes and clinical shifts. "
Lin told us the results of the study did not surprise her. "It's not that we, as nursing students are unaware of the negative effects of sleep deprivation," she said. "I think the demands are just so high we had to sacrifice sleep and do whatever we could to stay awake in class and/or clinical while doing our best to sleep better at night," she said.
"The only surprise I take from this study is that student nurses aren't more sleep deprived," Simmons told us. "I believe most of the student nurses in the study reported being safe in the clinical environment with only 5 hours of sleep because they fear if they answered otherwise it could mean they will receive less hours in the clinical environment."
Thinking Ahead
Simmons said that while there is no substitute for real-world clinical learning experiences, educators have to reevaluate the current system of nursing education and its contribution to such dangerously high levels of nursing student sleep deprivation.
Study authors echo his sentiment. "Educators and employers may need to collaborate to determine if limits on work and clinical experiences are needed and to teach students about proper sleep, health habits, and safety," they said. "The transition to professional practice may be improved, and students may develop better health habits that carry over to their professional careers and personal lives."
[Editor's Note: The content provided on this site is for general informational purposes only. Any information provided is not a substitute for professional medical advice. We encourage individuals to consult with the appropriate health expert if they have concerns.]
Featured image: Syda Productions/Shutterstock
The following two tabs change content below.
Katie Golde
Katie manages the day to day operations of the Mattress Clarity news site and reviews sleep products in addition to writing and editing sleep news.She hails from Austin, where she lives with her growing family. She is a Certified Sleep Science Coach and has a master's degree in Journalism from Northwestern University and has a background in health and science content. Her work can be found in print and online publications like Discover Magazine, USA Today and The Huffington Post.
Latest posts by Katie Golde (see all)