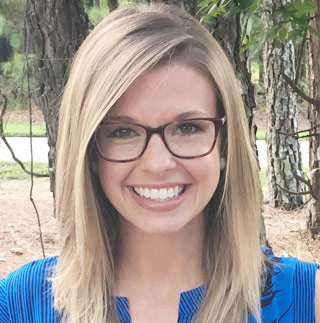 Amanda Seavey, Ph.D. is a licensed psychologist and founder of Clarity Psychological Wellness in Raleigh, NC. Clarity Psychological Wellness is a thriving psychology practice offering therapy to individuals, couples and groups in the greater triangle area. Dr. Seavey has extensive training in providing treatment for sleep disorders, depression, anxiety, interpersonal difficulties, trauma and life transitions. Trained by some of the top researchers and clinicians in the field, her work has focused on treatments that increase psychological flexibility and reduce emotional suffering though mindfulness and acceptance (Acceptance and Commitment Therapy).
One of Dr. Seavey's primary specializations is in the treatment of insomnia and other sleep disorders utilizing evidence-based behavioral treatments. Dr. Seavey earned her Masters and Ph.D. in Clinical Psychology from the University of Tennessee- Knoxville and completed her predoctoral internship at Duke University Medical Center. Dr. Seavey also has specialized training in Dialectical Behavior Therapy, Motivational Interviewing and Mindfulness Based Cognitive Therapy.
Dr. Seavey is a member of the North Carolina Psychological Association, the Association for Contextual and Behavioral Science, and the Society of Behavioral Sleep Medicine.
Visit Dr. Seavey's Psychology Today profile