Casper's modern-looking sheets are as sleek as their mattresses, clean, simple and comfortable. The percale weave of the Supima cotton in the sheets resembles those on a high-end hotel bed. What else is there to know about this 400-thread count two-ply cotton? Like what is Supima cotton and are these sheets worth the price? Read on for my full review.
Key Features
Set includes: 1 flat & 1 fitted sheet, 2 standard pillowcases
Sizes: Twin, Twin XL, Full, Queen and King
Made with extra-long staple California Supima cotton
Elastic rubberized grips on the fitted sheet
Thread Count: 400 two-ply
Percale weave for crisp lightweight feeling
Fits any mattress up to 14" thick
Care: Machine wash and dry (additional details below)
100 Night Trial
Price: $120 (Twin) – $160 (Cal King)
Colors:

White/White
White/Chambray (my review)
Navy/Azure
Sky/Azure
Cream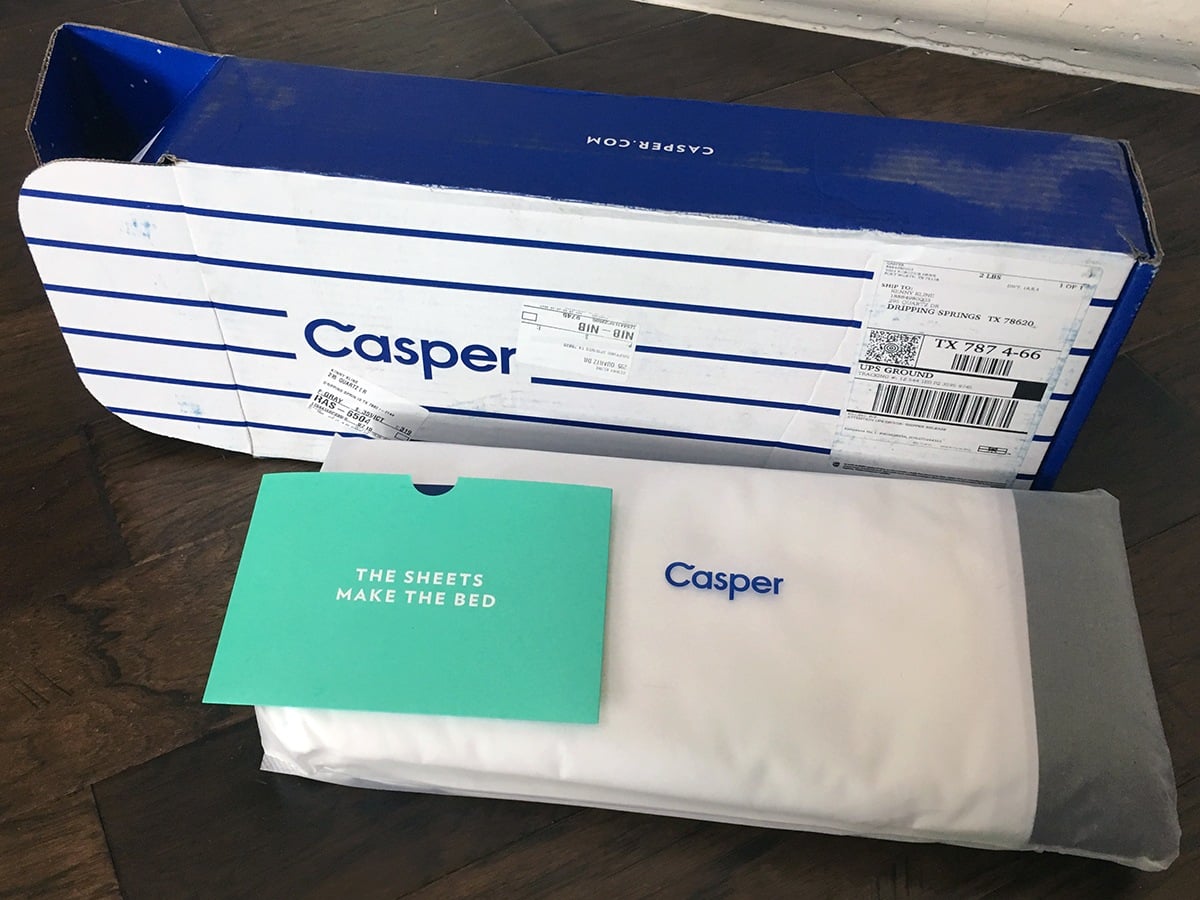 Who Makes It?
The sheets are produced by Casper, a long-established mattress and bedding company that is considered one of the pioneer bed-in-a-box mattress suppliers. Casper now offers other a variety of bedding products in addition to mattresses, including sheets, pillows, and a duvet.
Check out our in-depth and honest reviews of the original Casper mattress as well as some of Casper's pillows, their signature pillow, the elegant down pillow, and their newest solid foam option.
What is Supima Cotton?
Supima cotton is a species of cotton recognized for producing a very soft but strong weave. They're sometimes also called Pima cotton sheets and labeled "Supima" because it is a trademark of the Supima Association that promotes Pima cotton.
Pima cotton fibers are 35% longer and 45% stronger than regular cotton fibers, according to Casper's website; Supima cotton fibers average about 1.5″ in length, compared to 1″ with regular cotton, as noted by Supima.com. This makes Supima cotton a particularly smart choice for sheets as they're incredibly durable, adding value without a doubt.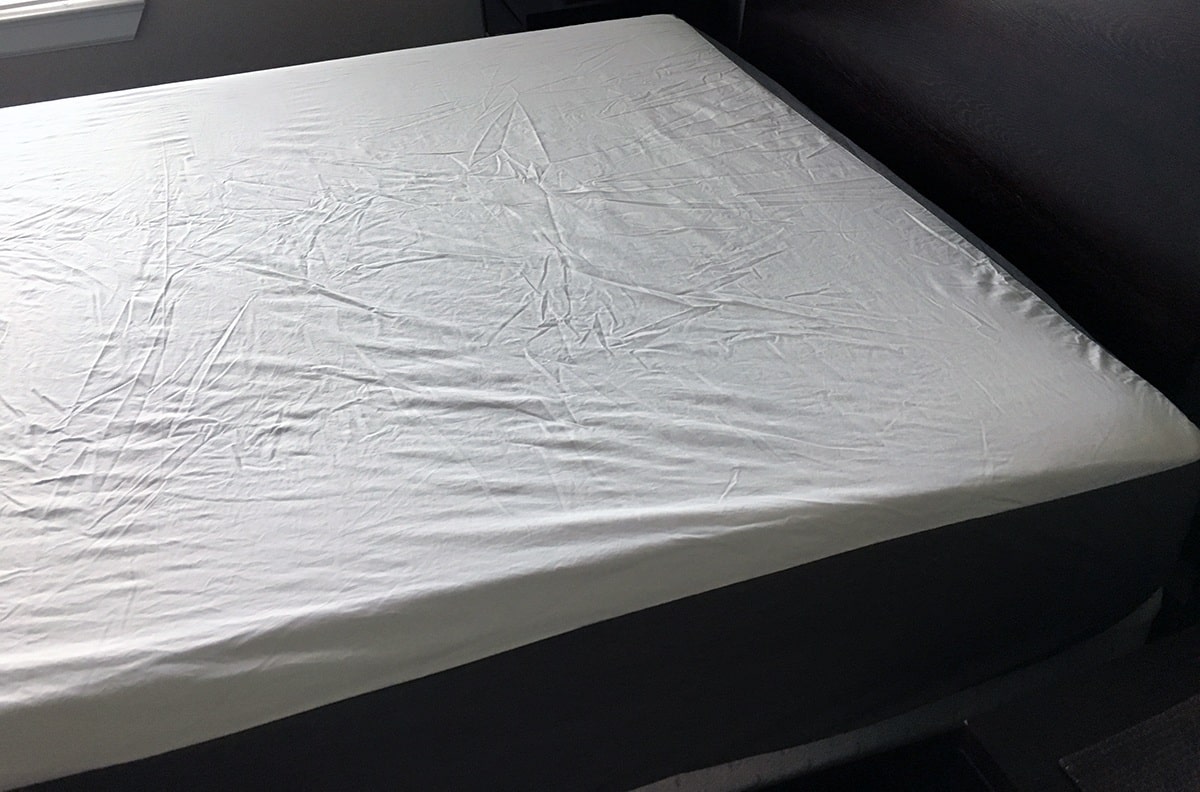 Care
Here is how Casper instructs the customer to care for the sheets:
Wash in cold water on a gentle cycle. Tumble dry low, and remove from the dryer as soon as possible to keep from wrinkling. To keep your sheets their whitest, use a non-chlorine, oxygen bleach (that's color safe with chambray!) with each wash. It's best to wash your sheets every one to two weeks.
Plan to wash and dry the sheets at least once before making the bed, according to Casper. On their website they write: we purposely made our sheets on the bigger side in order to account for a two percent shrink factor that is industry standard. Giving them a quick wash will ensure the best fit on your bed, but they'll be safe to sleep on if you choose not to.
Pros
Crisp feeling – percale weave
Elastic rubberized grips on fitted sheets
400 two-ply thread count gives a luxurious feeling
Cons
Wrinkles fairly easily
Not soft in comparison to jersey or bamboo sheets
Noisey
Some customers said they felt like "hospital sheets"
Pricey – $100+ for a set of any size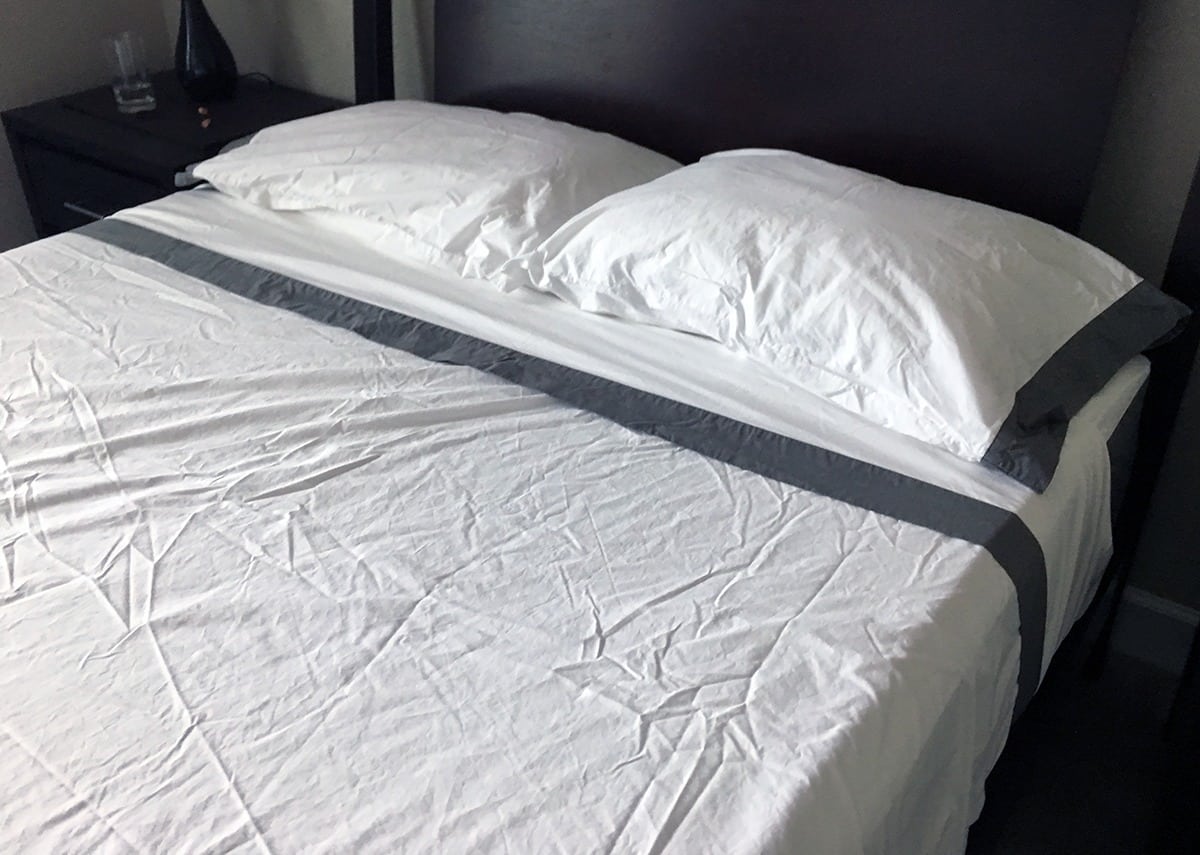 My Experience
I reviewed a Queen size set of White/Chambray Casper sheets. The packaging had that classic Casper look, the sheets were folded impeccably and there was an envelope with information accompanying the product (something I always like). After collecting the sheets from the box, I followed the care instructions and washed them in cold water on a delicate cycle and a low tumble dry.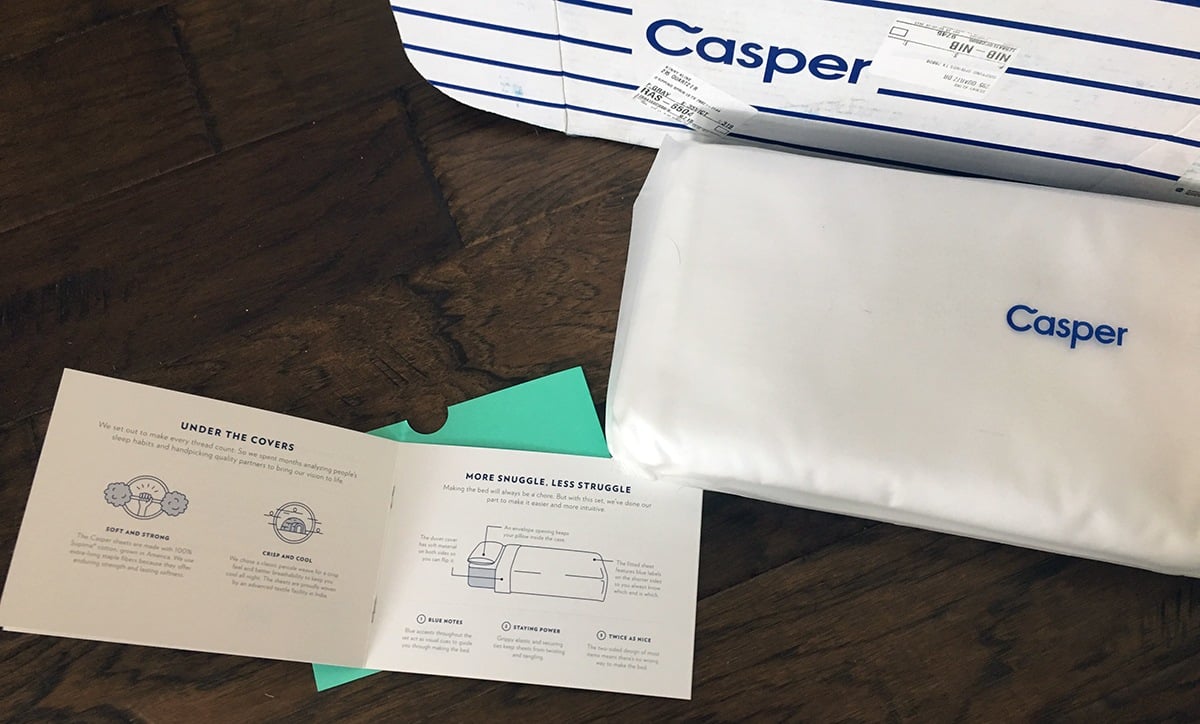 My first impression was of how noticeably thick the elasticized rubber grip was around the fitted sheet; the firmer the grip, the snugger the fit should be between the sheets and the mattress.
I specifically reviewed the sheets on my personal original Casper mattress, although they can fit any mattress up to 14" thick. The sheets went on fairly smoothly but were not a perfect fit, which was surprising considering the mattress and the sheets are from the same brand. I figured the strong grip on the fitted sheet would hold the sheet super tight to the mattress and it did a decent job, but there was still a little gapping between the mattress and the sheet in certain places, especially the corners.
In a fantasy world, the sheets would come out of the dryer fresh and clean and immediately placed onto my bed, where I'd smooth out even the slightest potential for a wrinkle. The reality is that the sheets will sit in my dryer because I have small children and nothing happens in a timely fashion and will be noticeably wrinkled by the time I got them on my mattress.
Making the bed directly after drying the sheets should help to minimize the wrinkles and elevate the overall look of clean crisp sheets on a bed – an endeavor worth undertaking for some, I'm sure!
The percale weave of these sheets gives them a heavily structured and crisp feeling; those who have slept in a nice hotel can attest, it's a very similar vibe. The 400-thread count is also labeled as two-play, which to the best of my knowledge, is essentially two 200-thread count layers of sheets combined.
The gapping issue with the corners of my sheets was the biggest concern overall, otherwise, I slept well. Casper's cotton sheets were breathable and crisp; I experienced no wear and no temperature regulation issues during my review period.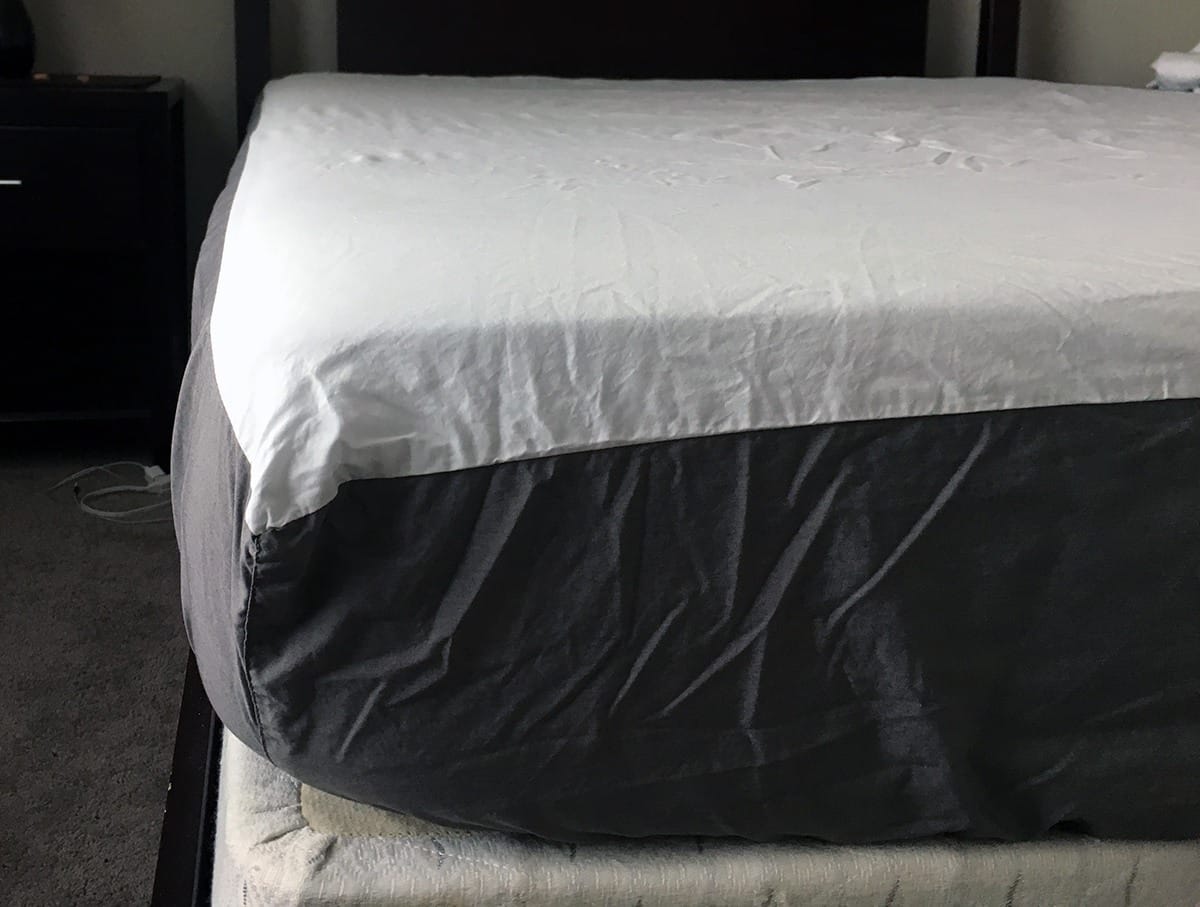 Price
These Supima cotton sheets will blow past some budgets, as they retail for around $140 for a Queen set. The entire set comes with a fitted sheet, flat sheet, and two pillowcases.
While they may be an investment, the unique 400 two-ply thread count (basically two layers of 200 thread count) Supima cotton sheets feel like high-end high-quality hotel sheets. Sleepers will surely wake up each morning with that crisp feeling that can be hard to beat.
All Casper products come with a 100-night trial offer, which means potential customers can see if they are a good fit and return them if they don't meet rise to meet expectations.
Katie Golde
Katie manages the day to day operations of the Mattress Clarity news site and reviews sleep products in addition to writing and editing sleep news. She hails from Austin, where she lives with her growing family. She is a Certified Sleep Science Coach and has a master's degree in Journalism from Northwestern University and has a background in health and science content. Her work can be found in print and online publications like Discover Magazine, USA Today and The Huffington Post.