It's not just about tossing and turning at night – soft mattresses can also cause hip, neck, and back pain. If you suspect your bed feels too soft, you don't have to rush out to buy a new mattress. We know several tips and tricks that will give your spine the support it needs.
Keep reading to learn more about how to make a mattress firmer. Your back will thank you.
How To Make A Mattress Firmer
Let's dive right in! Here are eight easy ways to make your mattress firmer.
Flip Your Mattress
As time goes on, the weight of your body can compress the top layers and make your mattress feel soft. For some people, the solution is simple: Just flip the mattress!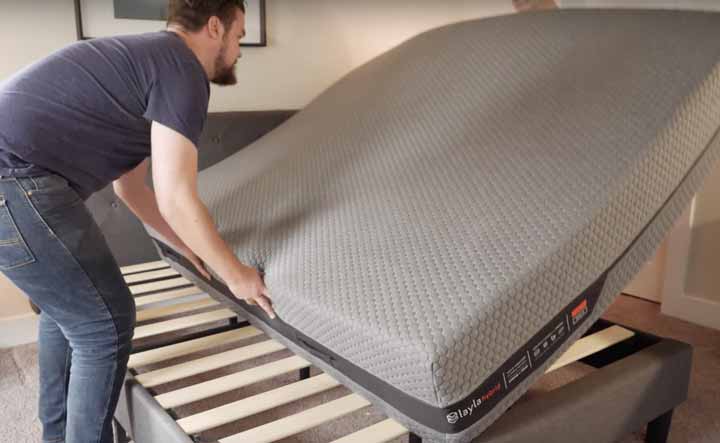 It's important to remember, though, that not all mattresses can be flipped. Some beds have springs or high-density base foam at the bottom, and if you flipped them, you may not get the pressure relief you need.
Replace Worn Out Layers
Some mattresses, such as the Brooklyn Bedding Custom, have replaceable comfort layers. Oftentimes, it's as easy as unzipping the cover and putting in a new slab of memory foam. Reach out to the mattress manufacturer's customer service team and see if that's an option.
Add a Mattress Topper
When you think of mattress toppers, you probably imagine plush pieces of foam that make beds feel softer. While these are definitely quite popular, you can also find some toppers that make mattresses more supportive.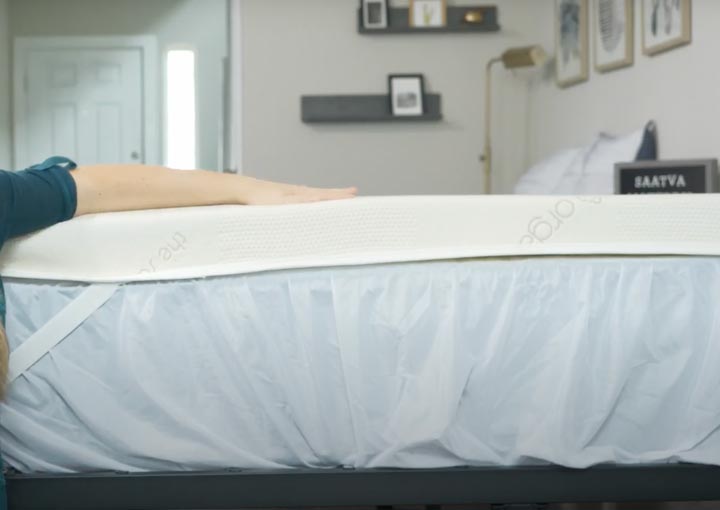 We've tested dozens of mattress toppers, and we particularly love the Lift Support topper by Amerisleep, the Avocado latex mattress topper, and the Saatva latex topper. If you're trying to figure out how to make your pillow top mattress firmer, these are the best options.
Replace Box Spring or Foundation
Maybe the culprit isn't your mattress at all! It's possible your box spring or foundation has lost its support. Before you start shopping for a new bed, place your current mattress on the floor and test the firmness of the base. If the box spring or foundation sinks when you apply pressure, it might be time for a new one.
Of course, you don't really need a box spring or foundation at all – platform beds offer quality, long-term support. Check out our list of the best mattresses for platform beds for more information.
Adjust The Thermostat
Wondering how to make a memory foam mattress firmer? Sometimes, it's as simple as adjusting the thermostat. If your bed contains any type of foam, room temperature can play a significant role in your mattress's firmness level. If you leave an all-foam mattress in a hot room, it will feel much softer than one left in a cold room. The solution might be as simple as turning on the AC at night!
Air It Out
Mattresses grow softer as they absorb moisture. While you may not be able to completely reverse this process, you can slow it down by regularly airing out your mattress in the sun. This not only makes your mattress feel a bit more supportive, it also kills bacteria, mildew, and viruses!
Add Plywood Support
If none of the other tactics work for you, it might be time to get crafty. Plywood creates great support when placed underneath a mattress. But don't venture to the hardware store just yet! Make sure to check with the manufacturer to see if your mattress could benefit from some plywood support. It's also important to ask which type of plywood works best for your specific mattress.
If this ends up being a viable option, remember to buy untreated plywood and don't forget to sand the edges.
Move Mattress To The Floor
If you get desperate, you always have the option of ditching your bed frame altogether. Placing your mattress on the floor will make it feel significantly firmer, but it may not be the best long-term solution. Not only is it not the most aesthetically pleasing option, it could cause your mattress to wear out quickly.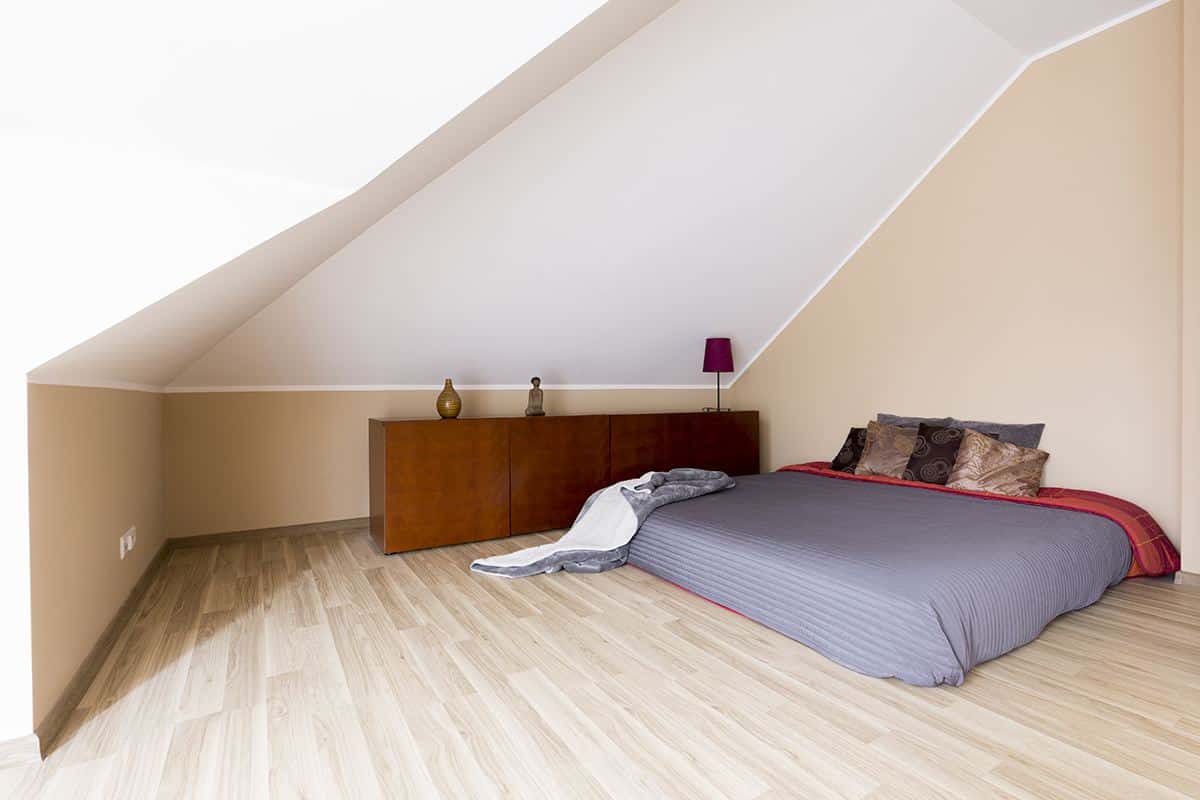 The Best Firm Mattresses
If you've tried these tips and tricks and your mattress still feels too soft, it might be time to replace your bed. Here are a few of our top picks.
Saatva
The Saatva Classic mattress has a traditional innerspring feel with a luxurious tufted pillow top. This bed is available in three different firmness levels: Plush Soft, Luxury Firm, and Firm. The Luxury Firm option works well for average weight back sleepers, while the Firm option is better suited for heavy people and stomach sleepers.
WinkBeds
If you're a hot sleeper searching for a durable mattress, then the classic WinkBed might be the best choice for you. The sturdy coils make the bed feel breathable and cool, and the high-quality materials should last at least 10 years. The Luxury Firm option feels like a 7/10 on our firmness scale, which is slightly more supportive than the industry standard. If you want even more lumbar support, opt for the Firmer option.
Helix
Helix sells over a dozen different mattresses, but don't let that number overwhelm you. To take the stress out of mattress shopping, Helix created a sleep quiz that matches customers to their ideal bed. Fans of extra firm beds will love the Helix Dawn, but if you want something with a bit more cushioning, check out the Helix Midnight. All of Helix mattresses are hybrid beds, so they offer a great balance of comfort and support.
DreamCloud
DreamCloud mattresses offer ample lumbar support, and they have a responsive feel. Thanks to the innerspring support system, this bed has lots of room for airflow. You shouldn't overheat on this mattress. And best of all, it's sold at a value price!
Check out our full list of the best firm mattresses for more options.
Benefits of a Firm Mattress
You might think softer is better, but for some folks, firm mattresses work best. Like many things, though, beds aren't one size fits all. We've outlined the main groups of people who could benefit from a firm mattress.
Back Sleepers
Back sleepers need ample lumbar support. If their back sinks out of alignment at night, they could start to feel pesky aches and pains. If you primarily rest on your back, make sure your bed at least feels like a 7/10 on our firmness scale. For reference, 6.5/10 is considered medium-firm.
Stomach Sleepers
Stomach sleepers need firm mattresses that can support their hips and keep their spines in alignment. If your hips sink into the top layer of the mattress, you'll put extra strain on your lower back. This can cause pain over time, and nobody wants to deal with that.
Heavier People
Heavier folks tend to compress mattresses more than lightweight people, so it's particularly important for larger sleepers to get the support they need. Check out our list of the best mattresses for heavy people for some ideas.
FAQs
Need more info? We've got your back.
Is there a firm mattress topper?
How can I make my sagging mattress firmer?
You can make your sagging mattress feel firmer by replacing or adding a foundation. The extra support can not only prevent your mattress from sinking – it also adds support! Check out our list of the best ways to fix a sagging mattress for more information.
Does putting plywood under a mattress make it firmer?
Yes! This tactic can work, but make sure to sand the edges of the plywood before placing it under the mattress.
Will a box spring make a mattress firmer?
Box springs can make mattresses feel firmer, especially if the bed is made entirely out of foam. It may not be the best long-term solution, however. If your mattress is particularly soft, it might be time to replace it.