It's very difficult to know if you're actually getting a good deal when shopping for a mattress. The salesperson interaction always feels like an intricate dance (and like the salesperson is much more prepared for that dance than you are).
After personally reviewing over 70 mattresses, plus looking at their specs and speaking with a lot of the companies that make them, we finally feel comfortable putting together a list of mattresses that (in our opinion) are the best mattresses you can buy for your money.
Note that there is a lot of variation based on your sleeping preferences and budget, and just because a mattress doesn't end up on this list doesn't mean it's not a good deal. (We may be missing a couple of good options, but we wanted to keep this list short.)
Use this list as a starting point, and feel free to ask any clarifications in the comments section at the bottom of the page. Now, without further ado…
Overall Picks
Read on below for specific category selections based on a few different criteria. But first, let's kick this list off with our overall picks:
Nectar (quality memory foam at a low price)
Amerisleep (luxury memory foam line at a very affordable price)
Ghostbed (latex over memory foam)
Nectar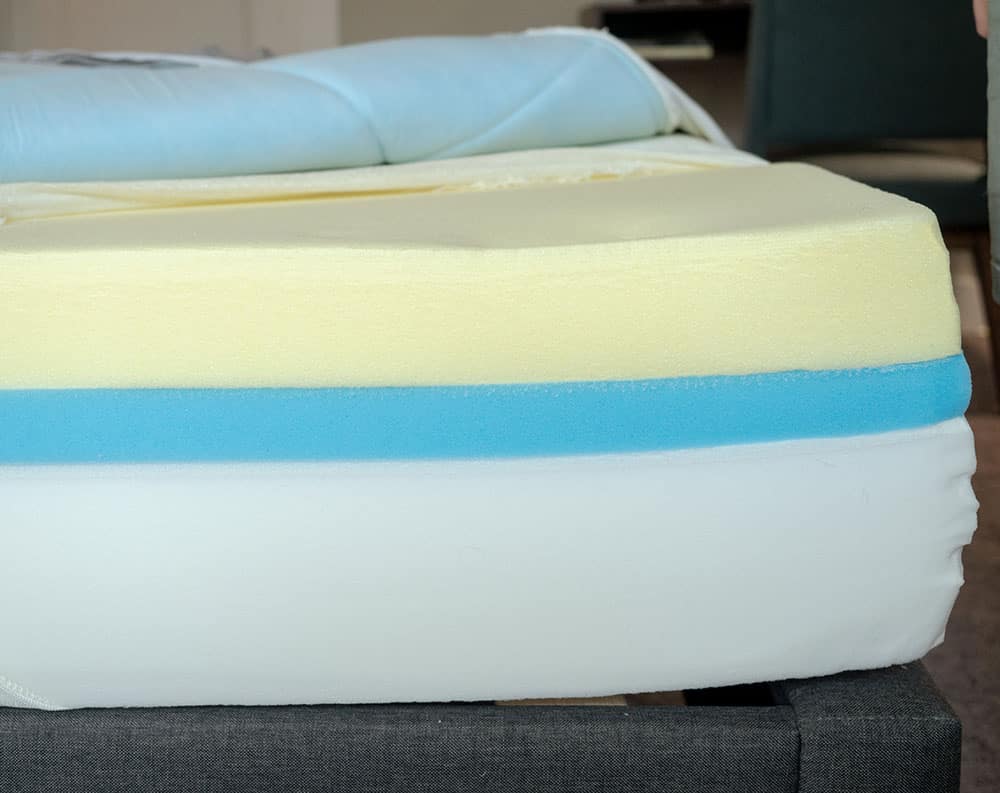 Nectar is a great value for the money because it has the same memory foam feel as mattresses that cost $2,000 to $3,000, but it's priced at about $700 for a Queen (after incorporating discounts).
It's really hard to find a better value out there, especially within the memory foam category. We can't test for durability, so we don't know how long the mattress will last, but to be able to get a mattress of this quality at this price point is quite a steal.
What Makes Nectar Stand Out?
You can get a Queen for about $700, even though it has a premium, memory foam feel.
It's a very comfortable mattress that melts away pressure on your hips and shoulders.
It is a pretty good fit for all three sleeping positions, making it a very versatile mattress.
The mattress comes with a very friendly trial and warranty policy.
Read our full Nectar Review HERE.
Amerisleep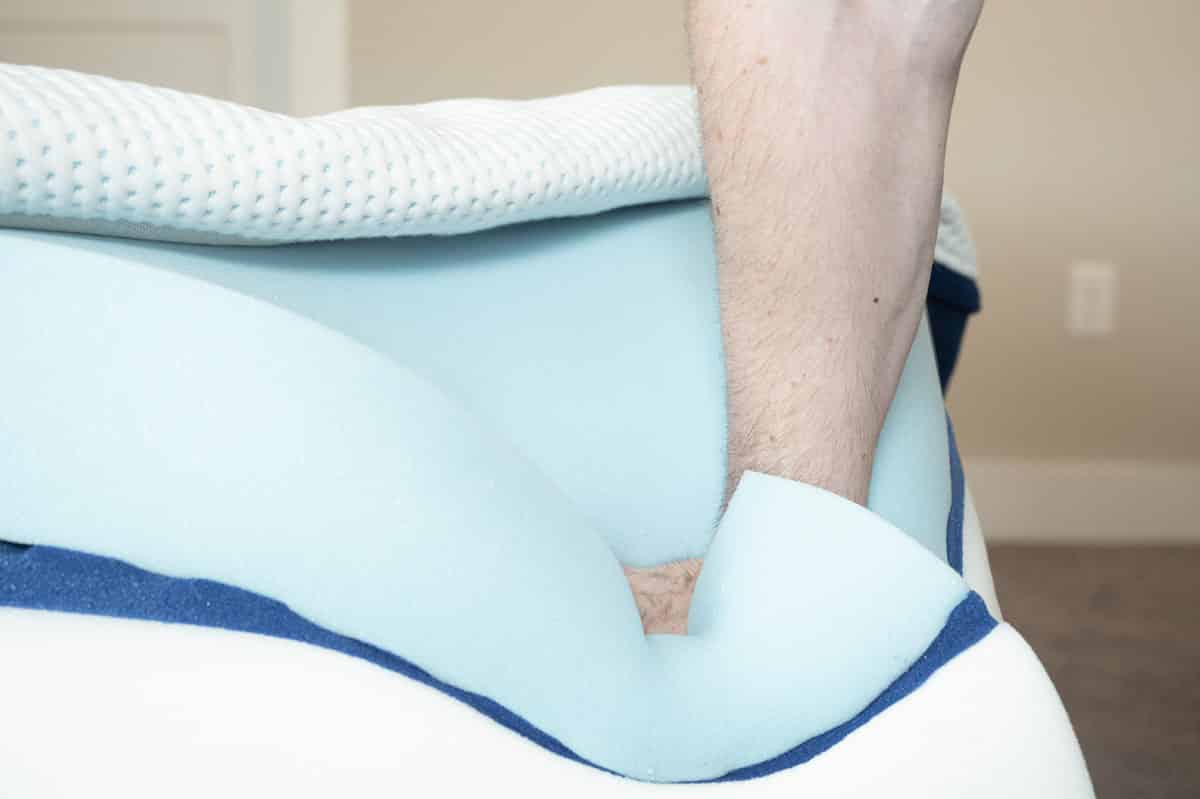 Amerisleep offers a line of memory foam mattresses ranging in price and quality. Looking at the specs at each price point and drawing from our own personal experience, this is definitely one of the best mattresses you can buy, dollar for dollar. (Check out the Amerisleep promo code for more savings as well.)
What Makes Amerisleep Stand Out?
They have a line of five memory foam mattresses that are built with different firmnesses. They don't believe there is one best mattress for everyone.
The mattress is one of the very best memory foam mattresses at addressing the issue of sleeping cool.
The mattresses should be very durable, which increases the value of the mattress.
Overall, the memory foam in the mattresses is very comfortable and relieves pressure very well.
For more information on this line, check out our Amerisleep mattress reviews.
Ghostbed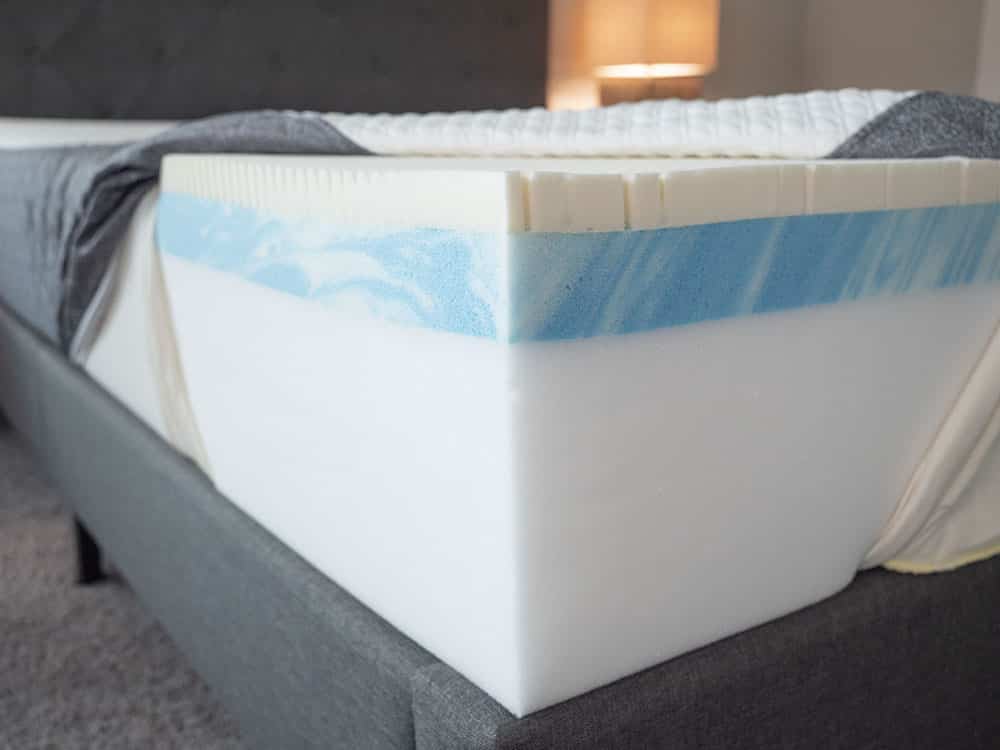 Ghostbed sports the now popular latex-over-memory-foam construction that many bed-in-a-box companies like, but it really delivers on specs. We really like the durability of this mattress because it uses higher-density foams than many of its competitors. That means the value of this mattress will be that much higher.
What Makes Ghostbed Stand Out?
The mattress is offered at a lower price point than many of its online-only competitors.
The mattress should be more durable than many of its all-foam competitors.
This is a highly supportive mattress that should be a great fit for back and stomach sleepers.
The mattress should sleep cool thanks to the use of aerated latex in the top layer.
Read our full Ghostbed review HERE.
Best Mattress For Side Sleepers
There are a lot of side sleepers out there with shoulder and hip pain, so it is one of the most frequently asked questions on our site: which mattress can help? Of course, value plays a role in any mattress selection, but I suggest you really focus on our best mattress for side sleepers page if you're in this category.
As a recap, our picks for best mattress for the money for side sleepers are:

Amerisleep (luxury memory foam)
Layla (innovative memory foam)
Nolah (soft and highly pressure-relieving)
Why Amerisleep For Side Sleepers?
They offer two mattresses (the AS4 and AS5) that are built specifically for side sleepers.
The AS4 does an extremely good job of relieving pressure when on your side.
The mattresses will not sleep hot.
The mattresses are more durable than many competitors' mattresses.
Check out our full Amerisleep AS4 Review HERE.
Why Layla For Side Sleepers?
The memory foam is extremely comfortable and performed very well on our pressure map testing.
The mattress is priced lower than many of its competitors.
The memory foam is copper-infused, which can potentially bring certain health benefits.
The mattress is flippable, meaning it has a firm and a soft side. The soft side is especially good for side sleepers.
Check out our full Layla Review HERE.
Why Nolah For Side Sleepers?
The mattress contains a proprietary AirFoam that relieves pressure as well or better than memory foam.
The mattress was built with side sleepers in mind.
The mattress is priced lower than many of its competitors.
The mattress is temperature-neutral, meaning you will not sleep hot.
Overall, it's one of the most comfortable mattresses that we've ever slept on.
Check out our full Nolah Review HERE.
Best Innerspring Mattress
Though foam mattresses are becoming more popular, innerspring mattresses still account for the majority of mattress sales. Durability is a huge factor when determining the "best" of these types, because when an innerspring mattress goes bad, it can be really bad for your comfort.

The best innerspring mattress for the money goes hand in hand with our best innerspring mattress page, with a slight re-ordering that prioritizes value over anything else:
Why Aviya?
The mattress gives you a lot of the benefits of much more expensive spring mattresses but at a much lower cost.
The mattress uses more durable foams than many other spring mattresses do. That will make the mattress more durable and a better value overall.
The mattress is very supportive overall and should be a great fit for stomach and back sleepers.
Why Brentwood Home Oceano?
The mattress provides a luxury innerspring experience at an affordable price.
The mattress consists solely of high-quality, durable components.
The Oceano is a very comfortable mattress overall.
Why Winkbeds?
The mattress is one of the more comfortable mattresses out there.
The mattress is overall a great value and would cost at least twice as much if found in a retail store.
They also have a Plus model available, which is a great option for heavier-weight sleepers.
Best Mattress By Budget
While some people prefer to choose a mattress based on their sleep style or feel preferences, others prefer for their budget to dictate their mattress hunt. Check out the budget picks below, and let us know if more specific categories would be useful!
Under $1,000
Our picks for best mattress for under $1k (in addition to the mattresses already mentioned) include:
Why Saatva?
You can get a Queen for just under $1,000, even though a comparable mattress found at a retail store would cost two or three times that amount.
The mattress is a great fit for all three sleeping positions, which makes it very versatile.
Overall, the mattress uses quality components that should be durable for the long haul.
Why Bear?
The mattress is a great fit for all three sleeping positions.
The cover has celliant fibers woven into it, which can provide a cooler night of sleep and potentially help athletes recover faster.
The mattress is perhaps the best memory foam mattress at addressing the issue of sleeping hot.
Why Helix?
Helix allows you to customize a mattress based on your preferences and answers to a customization quiz.
Because of the customization, Helix can be a great fit for any type of sleeper.
The mattress can be an excellent choice for couples because you can customize two sides of the mattress.
Under $2,000
Our picks for best mattress for under $2k (in addition to the general picks) include:
Why Loom & Leaf?
The mattress uses premium components yet is priced lower than many other memory foam mattresses.
The mattress is a great fit for all three sleeping positions, making it widely appealing.
The mattress should be more durable than a lot of its competitors.
Even though it's a memory foam mattress, you shouldn't sleep hot in it.
Why Winkbeds?
The mattress is one of the most comfortable spring mattresses available.
They have a Plus model that is a great fit for heavier-weight sleepers.
A comparable mattress found at a retail store would cost roughly twice as much.
Why PlushBeds?
The mattresses have natural latex in them, which can be extremely durable.
The company has a lot of options available for all types of sleepers.
The mattresses are more affordable than many of its latex competitors.
How To Get The Most For Your Money
Watch Out For Deals And Sales
Mattress retailers are known for having sales at fairly predictable times of the year. President's Day, for example, is a pretty common time for there to be lots of sales going on in the mattress world. A good portion of the sales also fall around holiday times such as the Fourth of July, Thanksgiving, and Memorial Day.
If you are looking to purchase a mattress in a store or online, take a look at when the standard mattress sales are happening and consider waiting until then to get that extra value from your purchase.
Also, keep an eye out for bundles. Many retailers offer pillows, sheet sets, and even foundations with the purchase of your mattress. If you are in need of a full bedroom set, you should factor this kind of deal into your decision-making process.
Think About The Durability Of Each Mattress
The phrase "you get what you pay for" is especially true when it comes to mattresses. The range in durability from one mattress to the next can be pretty substantial. If you save $300 on a mattress, but it wears out in five years, are you really getting a better value than a mattress that costs $300 more but wears out after 10 to 12 years?
Before purchasing a mattress, consider how long you want to have the mattress and then read reviews to make sure you know how long you can expect the mattress to last.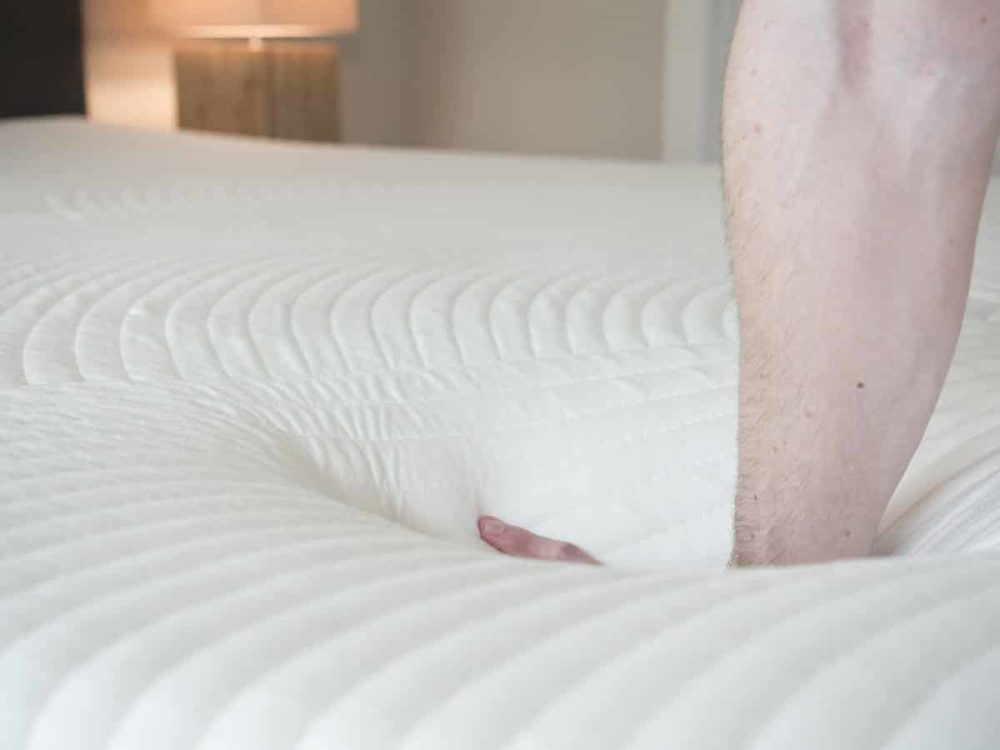 You may be paying more for certain materials up front, but the mattress will pay for itself with its extra years of use.
Doing The Work To Make Your Mattress Last
Once you've purchased your mattress, the work does not stop there. There are several steps you can take to ensure you get to use your mattress for a long time.
Buy a mattress protector. It may seem like more money, but a mattress protector could add years to your mattress. It protects against stains and messes. In addition, many warranties require you to use a mattress protector.
Make sure your mattress is supported. The majority of mattresses require a box spring, foundation, or bed to ensure your mattress wears evenly. Also, some warranties may be voided if you don't use the correct foundation.
Don't bounce on the bed. If you have kids, they may enjoy jumping on the bed. However, this can damage your mattress, especially if it has innersprings.
Keep food out of the bed. It may be nice to eat a few cookies in bed, but those crumbs could attract bugs. If you are going to eat in bed, change your sheets frequently.
Flip your mattress regularly. While many online mattresses are not flippable, there are still some mattresses that benefit from regular flipping. This cuts down on the wear and body indentation that can affect sleeping surfaces.
Spot-clean any messes immediately. Accidents do happen. If you make a mess, carefully clean it at once. Take a look at your mattress's materials and use cleaners that won't damage the mattress. Learn more about cleaning your mattress here.
Consider Where You Purchase Your Mattress
A vast majority of people now buy their mattresses online. That's largely because online shopping offers greater convenience, and many brick-and-mortar mattress stores can be confusing when it comes to their models, pricing, and firmness scales.
While you can't try out an online mattress the way you can in a mattress store, they often come with sleep trials. These allow you to try out the mattress for a few months (100 days is a common trial length) and return it if you are unhappy.
In addition, many online mattresses are more affordable than their in-store counterparts. They have less overhead and have cut out the middlemen to pass savings directly to you. In addition, some companies own their own factories, which allows them to keep prices even lower.
There are also a few hidden-gem companies out there that spend very little on marketing, and they pass on the savings to the customer in the form of a lower price. This is a subtle nuance, but there are definitely extra savings to be had if you can find a company with a great product that doesn't spend a lot on marketing.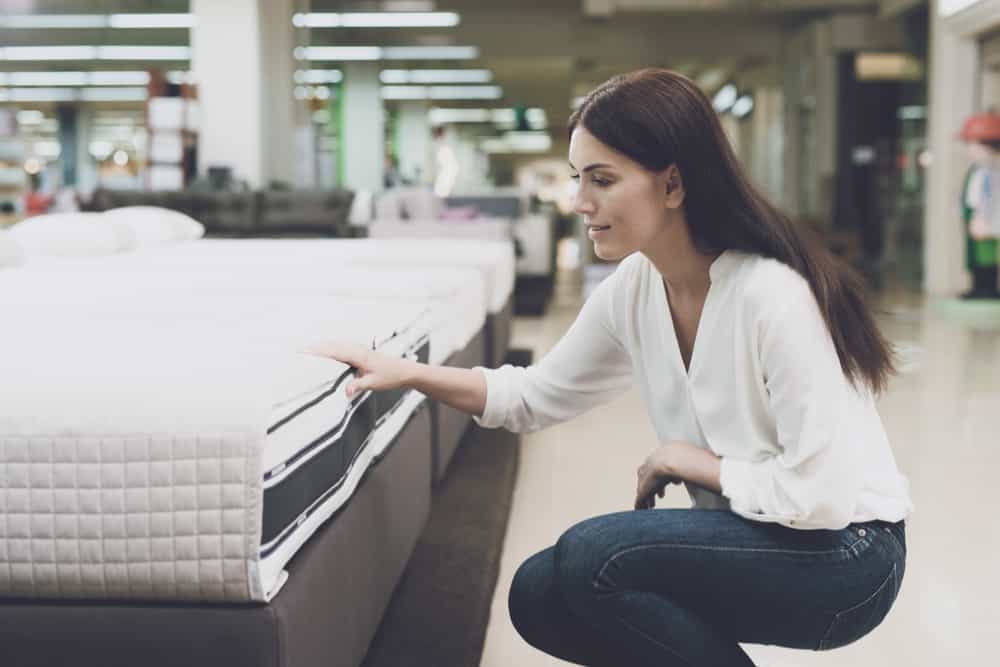 VGstockstudio/Shutterstock
Take A Close Look At Trial Periods And Warranties
Most mattress companies (both online and brick-and-mortar) offer warranties. In addition, most online mattresses come with a sleep trial.
While these can be very helpful and save you money if you have problems, make sure you have a firm understanding of the fine print. Some warranties will be voided without the proper foundation or care. Also, some trial periods don't include free shipping. If you don't like the product, you may have to pay to return it.
Watch Out For Shipping / Taxes
If you purchase online, you should check to see if you will have to pay for shipping or not. A lot of the new companies offer free shipping, but not all do. You may think you're getting a great deal, but it never feels good to get hit with unexpected shipping costs during the checkout process.
Similarly, depending on where you live, you may have to pay sales taxes as well. It's another cost that you probably don't think about but that you may or may not be responsible for paying.
Also, keep a lookout for companies that offer "White Glove Delivery." With this option, movers will bring the mattress to your door, set it up, and take away the trash. This can be very worth it, especially if you are dealing with a heavy mattress or your bedroom is not on the first floor.
These extra costs probably shouldn't make or break your decision, but it's an added bonus if you don't have to pay them.
Overall
Buying a mattress can be quite intimidating. There are so many things to think about in order to ensure your money is well spent. Using this guide, you should be able to find the right mattress for you (and at the right price). Just relax, follow these steps, and you'll be able to enjoy a great value with your next mattress.
The following two tabs change content below.
Joe Auer
Joe Auer is the editor of Mattress Clarity. He mainly focuses on mattress reviews and oversees the content across the site.He likes things simple and take a straightforward, objective approach to his reviews. Joe has personally tested nearly 100 mattresses and always recommends people do their research before buying a new bed. He has been testing mattresses for over 4 years now, so he knows a thing or two when it comes to mattress selection. He has been cited as an authority in the industry by a number of large publications.When he isn't testing sleep products, he enjoys working out, reading both fiction and non-fiction, and playing classical piano. He enjoys traveling as well, and not just to test out hotel mattresses!Joe has an undergraduate degree from Wake Forest University and an MBA from Columbia University.