The GhostPillow and the Bear pillow are made by the mattress brands GhostBed and Bear Mattress. They're similar in many ways,  from their dimensions and foam core fillings to their emphasis on cooling features. However, there are some specific details that set them apart and end up giving them different feels overall. Read on for my full comparison.
Key Similarities
Traditional-shape
Fillings are solid pieces of ventilated  foam (won't change shape)
Covers are removable and washable/dryer-friendly (Bear is dryer-friendly only)
Could both work for side sleepers
Trial periods and warranties available
Cooling features built into the design
Both products of mattress retailers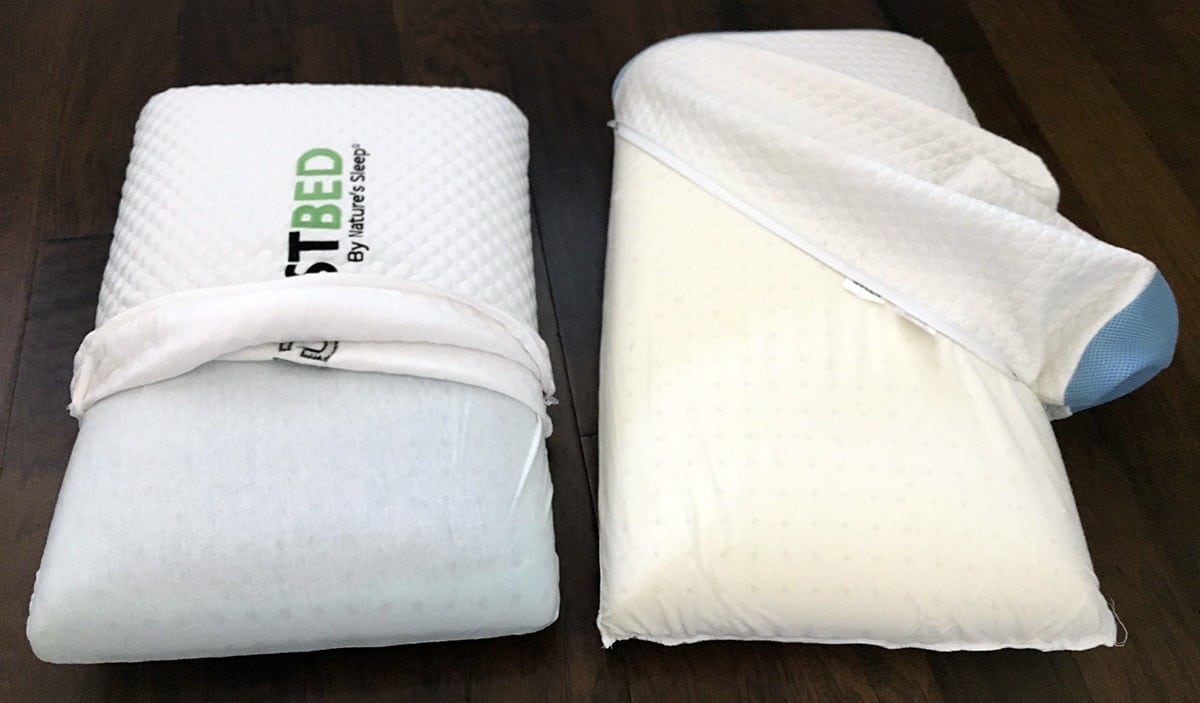 Key Differences
GhostPillow:
Queen size: 16" x 24" x 5.5"
Weight: 2.86 lbs
Filling: solid ventilated piece of gel memory foam
Performance Cooling Side: a Proprietary layer of phase change material
Exterior Cover Performance Side: High-performance moisture wicking
Exterior Cover Reverse Side: 97% premium polyester, 3% spandex
Inner Cover: 100% soft cotton scrim
The brief scent of lavender that should dissipate after a few days
101 night-trial and 5-year warranty
Made in China
Price: $85 (Queen)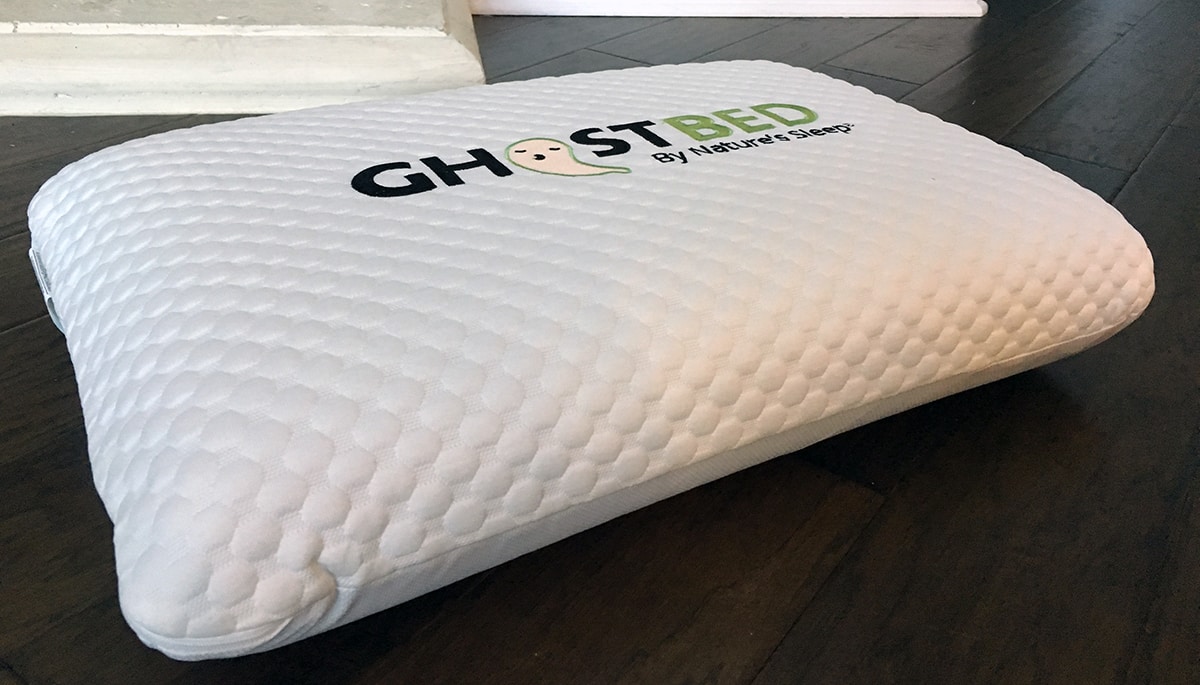 Read the full GhostPillow review, here. 
Bear:
Queen size: 15″ x 27″ x 5″
Weight: ~4 lbs
Cover: Double Ice Fabric: a special fabric that feels cool to the touch; made up of 40% "cool yarn" and 60% polyester
Core filling is made with Loft-X Foam: a hybrid foam that combines memory foam and latex foam to contour to your spine and neck (100% polyurethane)
Dual mesh side panels for continuous airflow throughout your sleep
100-night trial and 2-year warranty
Comes in Queen and King sizes
Materials are outsourced but the pillow is made in the USA
Price: $95 (Queen) $115 (King)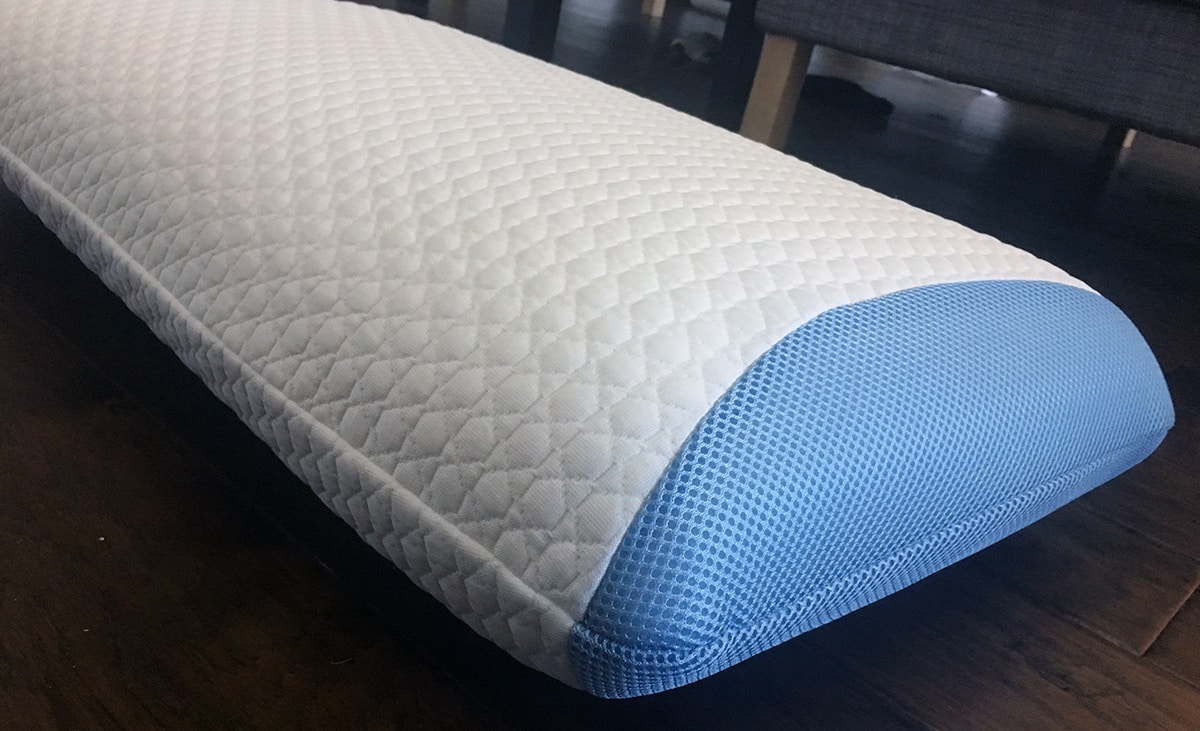 Check out the complete Bear pillow review, here. 
You Might Choose…
GhostPillow If…
You are all about the feel of memory foam. The core of the GhostPillow is gel memory foam and it does have that "sinking in" feel that is characteristic of memory foam. It's also about a 5/10 on the firmness scale, so more likely than not your head will sink fairly far down into the pillow.
You find the scent of lavender soothing. The GhostPillow has an added scent of lavender that you may notice when you unpack the box. The company says it should dissipate over time. Based on reviews I looked at, some customers find it relaxing and others with a more sensitive nose may have a harder time with it, especially sleeping on your side.
Bear If…
You like the feel of latex. The Bear pillow is filled with a solid piece of Loft-X foam, which is a combination of memory foam and latex foam. To me, it responds more like a latex pillow, with a bouncier (and lighter) overall feel. However, it retains some density and weight like a memory foam pillow would.
You want size options. The GhostPillow comes in just a Queen size but the Bear pillow offers a Queen option and a King option.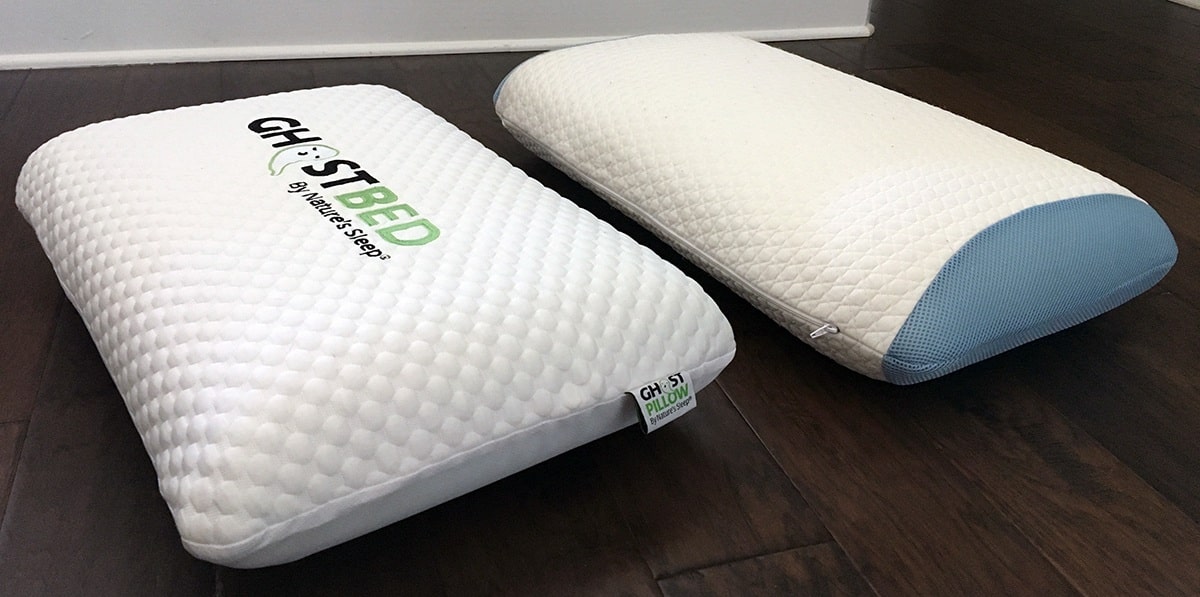 Check out our top picks for best Latex Pillows
Either If…
You sleep hot. Both pillows are designed with cooling features. They both have ventilated/aerated cores that promote airflow. The GhostPillow has proprietary phase change material that will draw heat away from your head. The Bear pillow is made with Double Ice Fabric that's woven with something called "cool yarn" that provides a cooling feeling to the touch.
You sleep on your back or your side. There are a couple things that make these pillows better for side and back sleepers over stomach sleepers. First, they feature 5″ and 5.5″ height profiles, which tend to be too tall for stomach sleepers. Secondly, they're both filled with solid pieces of foam that won't change shape and won't fall flat (for a long time, at least). While the GhostPIllow may be plusher than the Bear pillow, both are better suited for back and side sleeping.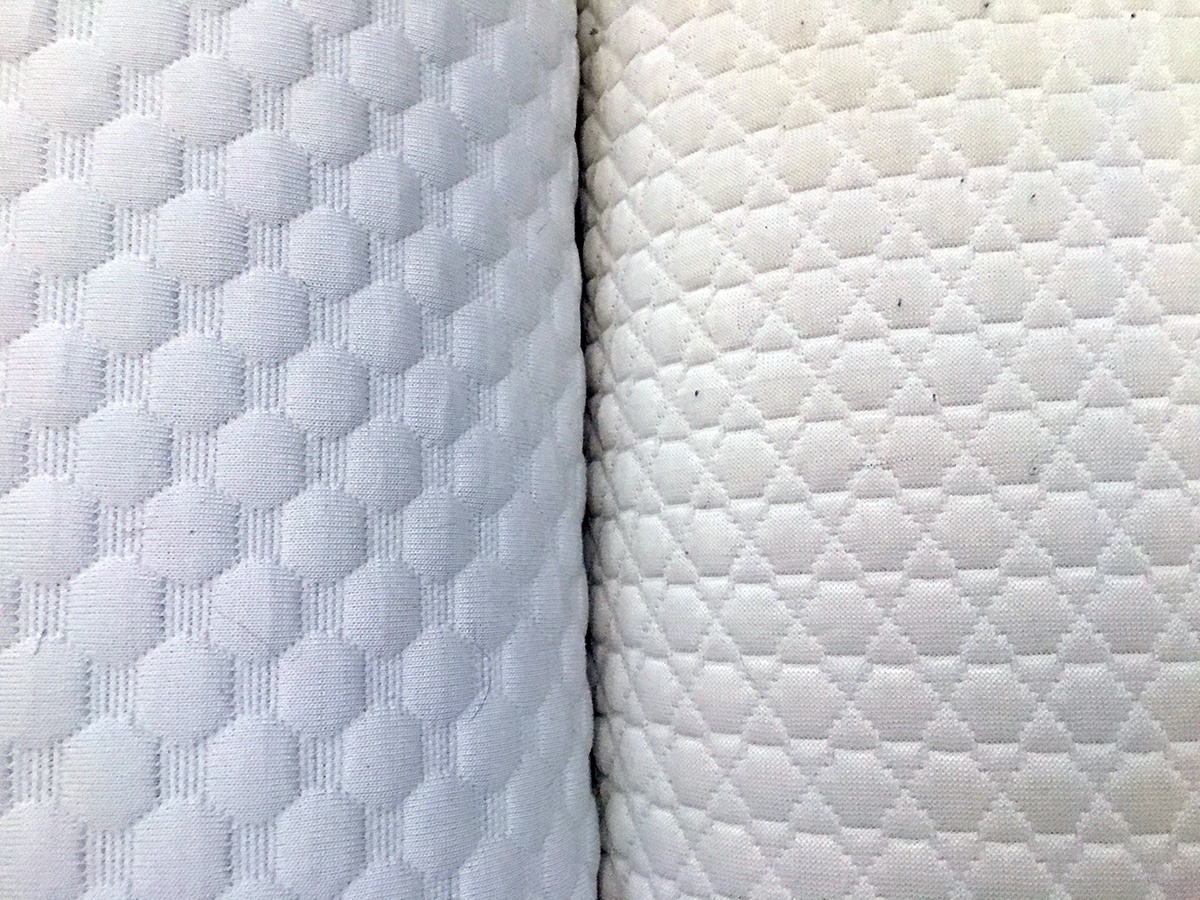 GhostPillow (left); Bear Pillow (right)
Related: Best Pillows for Side Sleepers
Overall
Back and side sleepers can't go wrong with either option. Those who prefer memory foam will probably like the feel of GhostPillow and those looking for something with a little more bounce will like the Bear pillow.
Both pillows come with lengthy trial periods and cost around the same price for a Queen.
The following two tabs change content below.
Katie Golde
Katie manages the day to day operations of the Mattress Clarity news site and reviews sleep products in addition to writing and editing sleep news.She hails from Austin, where she lives with her growing family. She is a Certified Sleep Science Coach and has a master's degree in Journalism from Northwestern University and has a background in health and science content. Her work can be found in print and online publications like Discover Magazine, USA Today and The Huffington Post.
Latest posts by Katie Golde (see all)