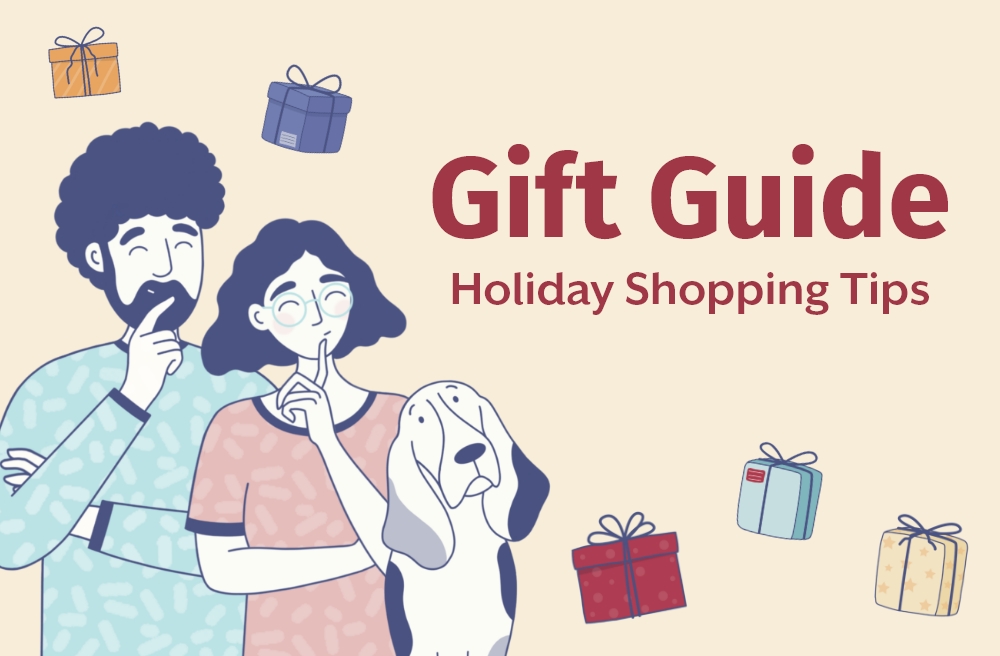 It's that time of year again! Where the temperature's going down, and so are the prices. If you've got lots of people on your gift list, but aren't sure where to start, rest easy! We've taken the time to compile some of our favorite sleep gifts (even with a coupon or two) just for you.
In this sleep gift guide, we make sure you can buy gifts for all the important people in your life. Want to see our top picks? Keep reading!
2023 Sleep Gift Ideas
Headband Sleep Headphones
Who's it best for: Your partner who falls asleep listening to music
Price: $19.99 (originally $39.99)
Headband sleep headphones are great for people who enjoy listening to music while falling asleep, and is a great option for side sleepers as well. These headphones are more comfortable than regular earbuds or over-hear headphones and have no wires to get tangled in your sheets. Some features include noise cancellation, connectivity with any smartphone, and the ability to be used as a sleep mask.
Weighted Blanket
Who's it best for: Your friend who's always cold
Price: $169.00 – $189.00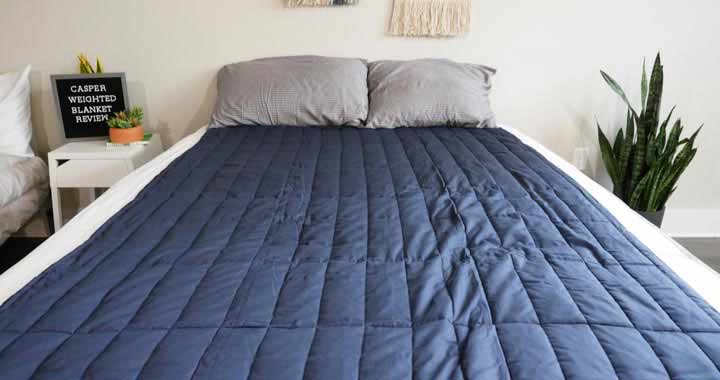 Weighted blankets have been a hot gift item for a few years now, and this year is no exception. With so many weighted blankets on the market, it may be difficult to pick the best option. Look no further because we recommend checking out the Casper weighted blanket this holiday season!
The Casper comes in three different weight options, so you can find the right feel for your body. It also has excellent weight distribution, meaning it gives you that cozy hugging sensation that so many people want out of a weighted blanket. And, of course, it keeps you nice and toasty without overheating. Check out our full review of the Casper weighted blanket, or our list of the best weighted blankets for more options.
Casper Weighted Blanket Deals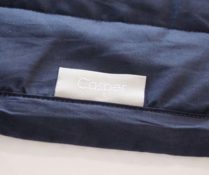 The Casper weighted blanket features fantastic weight distribution and is an effective weighted blanket for hot sleepers. 
Sleep Tracker
Who's it best for: Fitness fanatics and tech gurus
Price: $59.95 (originally $99.95)
Fitbit offers a line of sleep trackers for all types of people – whether you're looking to start a fitness routine or want to regularly monitor your workouts. The FitBit Inspire 2 is one of the lower-priced options and tracks everything from heart rate, steps, sleep and more. Tracking your sleep can show insights like time spent in light, REM, and deep sleep, as well as how frequently you wake up.
Silk Pillowcase
Who's it best for: Anyone with curly/textured hair or facial hair
Price: $8.99
Silk pillowcases are growing in popularity for women with curly or textured hair, as well as men with facial hair. The Bedsure Satin Pillowcase for Hair and Skin has a shiny, silky texture that is cool to the touch and can help keep both your hair and skin smooth. Unlike cotton and other materials, satin isn't drying and won't strip the natural healthy oils from your hair.
Travel Pillow
Who's it best for: Frequent travelers
Price: $59.99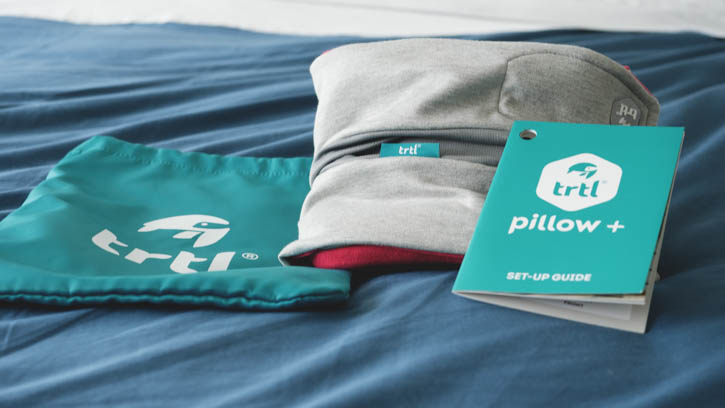 Unlike traditional U-shaped travel pillows, the trtl Travel Pillow Plus is made of stretchy knit material that wraps around the neck to create a support system. This uniquely designed pillow is a great option for frequent travelers who want a compact and lightweight option to bring comfort while sleeping on a plane. Additionally, it comes with customizable height support, so you can adjust it to fit your preferences and needs! Check out our review of the trtl Travel Pillow Plus here.
Subscription to Calm
Who's it best for: Your friend who can't sleep
Price: $69.99 – $399.99
Calm is a sleep, meditation, and mindfulness app with the mission to make the world happier and healthier. Calm has a library of sleep stories, soundscapes, guided meditation sessions, and so much more to help you live your best life. The app's sleep stories feature many well-known talents, including Matthew McConaughey, Kate Winslet, Nick Offerman, and Laura Dern, just to name a few.
Additionally, its meditation sessions cover a wide range of focus areas, such as anxiety, stress, work, and personal growth, so there are certainly options for everyone. Check out our review of the Calm app (and other sleep apps) for more information.
Plush Robe
Who's it best for: Hard-worker deserving of some relaxation
Price: $34.99
The Simplicity Men/Women Luxurious Plush Kimono Bathrobe is a soft and comfortable robe with long sleeves and 100% polyester material, perfect to wear after a long day at work. It features an adjustable waist belt for a customizable fit and two convenient side pockets for keeping items close at hand. The robe is suitable for both men and women, making a great gift for adults of all ages.
RELATED: Best Robes for Women
BedJet
Who's it best for: Hot sleepers
Price: $569 – $1269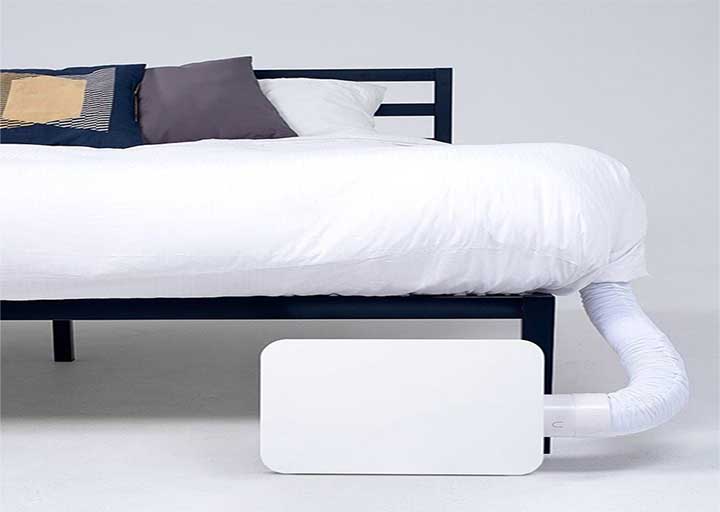 The BedJet is an innovative solution to an age-old problem: how do you stay cool at night? While the cooling system is a bit pricey, we found that it was easily customizable and highly effective. The BedJet works by sending a quiet stream of air into your bed throughout the night, and with the temperature regulating settings, you can quickly cool off or warm up, ensuring a comfortable sleep every night.
They also make a BedJet specifically for couples so that each person can sleep with their own temperature preferences at night! Check out our review of the BedJet here.
Nemo Fillo Pillow
Who's it best for: Camping and backpacking enthusiasts
Price: $39.95
The Nemo Fillo Pillow is a compact pillow that's a great gift option for the outdoor adventurer in your life. This camping and backpacking pillow inflates in seconds and packs down to the size of a potato, making it a convenient and comfortable pillow for all of your outdoor travel needs. Check out our review of the Nemo Fillo Pillow here.
Check Prices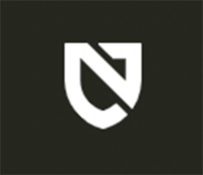 The Nemo Fillo pillow is a compact pillow that's perfect for travel and camping. You inflate the pillow in seconds thanks to its ergonomic valve. It packs down to the size of a potato. 
Collection of Short Stories
Who's it best for: Bookworms
Price: Varies from $5.95 – $14.99
One survey found that those who read before bed slept an average of 1 hour and 37 minutes more than non-readers! Best American Short Stories is a highly rated collection of 20 short stories, perfect for those who like to do some light reading before bed. It is available on Kindle, Audiobook, Hardcover and Paperback.
Essential Oil Diffuser
Who's it best for: Candle fanatics
Price: $14.99
Aromatherapy not only releases pleasant smells, but has a number of health benefits as well. It can boost feelings of relaxation, ease anxiety and stress, and improve sleep, to name a few. The InnoGear Essential Oil Diffuser has two misting modes (3-4 hour run time or 6-8 hour run time), eight soothing colors, and an auto-off feature. It's compact in size, making it good for travel or to easily move from room to room.
New to aromatherapy? The University of Minnesota has resources for beginners on usage, myths, and safety when using essential oils.
Big Blanket
Who's it best for: Blanket lovers and sharers
Price: $159.00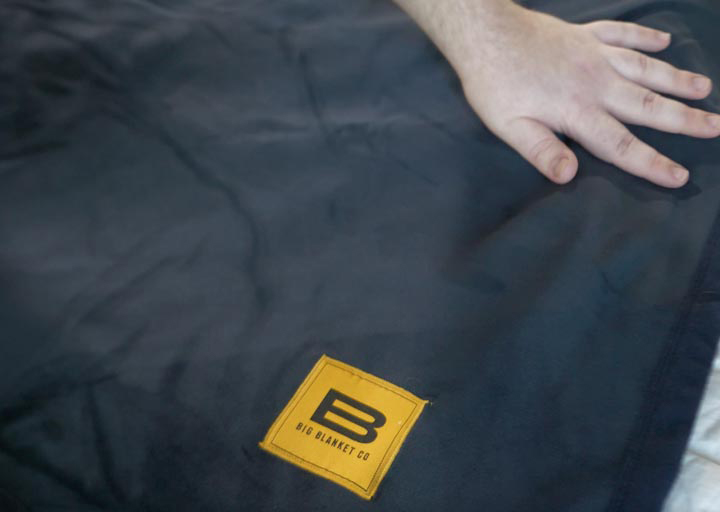 The Big Blanket is a 10' x 10' blanket that's perfect for those who want to get cozy and snuggle up with other people (or their pets!). The Big Blanket Co. created this enormous blanket because they found that average throw blankets were too small, and they wanted to create an option that the whole family could enjoy. The blanket was designed with temperature regulation in mind, so you shouldn't feel overheated while using it.
Whether you're looking to share a blanket with friends or build an epic pillow fort, this blanket is the one for you! Check out our Big Blanket review for more details.
Click For The BEST PRICE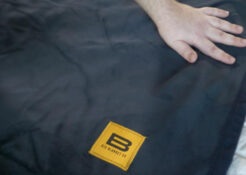 The Big Blanket lives up to its name. Covering 100 square feet of space, this soft and stretchy blanket is perfect for staying warm, snuggling, and building pillow forts. Click the link below for the best price!
Weighted Eye Mask
Who's it best for: Travelers, People with anxiety or insomnia
Price: $12 – $40
Weighted eye masks are soft to the touch and help block out light, allowing for better sleep – day or night. They are typically filled with micro-beads, natural seeds, or sand and work by providing a gentle pressure intended to help you relax. The Sivio Weighted Eye Mask on Amazon has a 4.5 star rating, and the detachable bead bag can be microwaved or frozen to create warming or cooling sensations, depending on your preference!
Sunrise Smart Clock
Who's it best for: 9-to-5-ers, People with circadian rhythm disorders
Price: $39.99 (originally $69.99)
The Dekala Smart Simulated Sunrise Alarm Radio Clock is great for anyone who sets an alarm every day! Traditional alarm clocks and phone alarms are obnoxiously loud and startle your body awake, while the Dekala wakes you up more naturally, with a warm glow mimicking sunlight along with your chosen alarm sound. It also functions as an FM radio, allows multiple alarms for different days of the week, and has a built-in USB port to charge your device while you sleep.
Slippers
Who's it best for: Homebodies
Price: $20 – $28
A good pair of slippers is great for people who spend a lot of time at home. These slippers are soft and cozy with memory foam inside. They also have a rubber sole with grips and are machine-washable, making them quite durable. These are sure to be your go-to pair of slippers!
White Noise Machine
Who's it best for: Children of all ages; anyone who falls asleep to the sound of their TV
Price: $19.99 (was $29.99)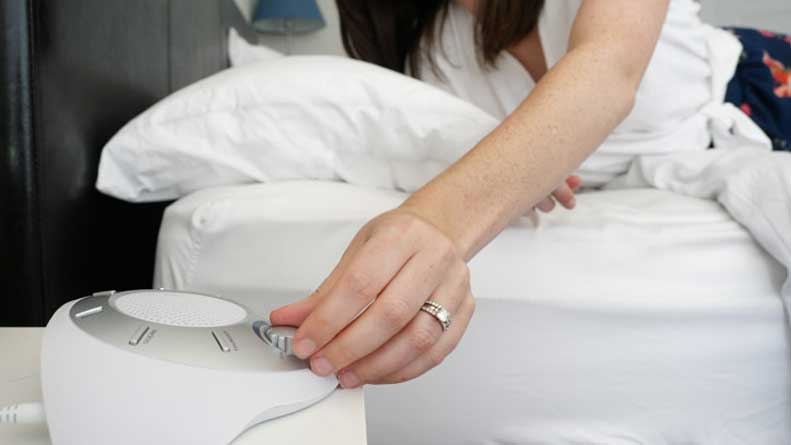 White noise machines are suitable for babies, kids and adults, as they can be adjusted for individual preferences. The Magicteam Sound Machines White Noise Machine features 20 non-looping sleep sounds and an automatic shut-off with six timer settings. It also has 32 levels of volume and a memory function that automatically restores the previous volume, sound and time settings.
Luxury Pajamas
Who's it best for: Luxury clothing lovers
Price: $155.00
The Cozy Earth Bamboo Pajama set is made from ultra-soft bamboo fabric that makes it easy to stay cozy and comfortable, even in the winter months. Not only is it super soft, but this set is breathable, durable, and machine washable. This is the perfect PJ set for someone who wants to relax and feel luxurious, too. Oprah even recommended these pajamas in 2019, so how could you go wrong?
Journal
Who's it best for: Busy bees who need to take time to decompress
Price: $13.59
Studies have shown that journaling before bed could make it easier to fall and stay asleep, particularly writing down any tasks you need to complete in the next few days. Journaling also helps with mental health, allowing you to express your feelings and increase your self-esteem while also staying grounded.
The Gratitude: A Day and Night Reflection Journal prompts you to do a daily morning meditation and evening reflection, and boasts a 4.8/5 star rating on Amazon. According to users, it has an "easy layout," is "perfect for beginners," and helped "improved my mindset." We think this journal is great for busy people who can benefit from taking the time each day for reflection and thoughtfulness.
Cozy Socks
Who's it best for: Grandma, who's always complaining her feet are cold!
Price: $19.95
Did you know wearing socks to bed can actually help you fall asleep faster? Wearing socks in bed increases blood flow to your feet and lowers your core body temperature. UGG Women's Cozy Chenille Socks are a soft and cozy poly-blend that feels like "a cloud surrounding your foot." The women in your life can wear them around the house to keep their feet warm, or with their favorite pair of boots when going out.
Temperature-Controlling Mug
Who's it best for: Coffee and tea lovers
Price: $99.99
The Ember Temperature Control Smart Mug makes a great gift for coffee and tea lovers as it will ensure their drink stays the perfect temperature. This mug can be controlled by your smartphone to set your temperature and customize presets. It has a 1.5 hour battery life, an auto-shut off feature, and is hand-washable.
For additional gift ideas, check out our list of tools for emotional wellness and sleep. 
Tips for Finding the Right Gift
For a Spouse/Partner
Pay attention to what your partner may casually bring up in conversation. "Honey, we could really use a new —" is exactly what you're looking for. While you might brush it off most of the year, when it's getting closer to the holidays, remember what your partner is saying as it can make the perfect gift.
Another tactic that allows more flexibility on the gift giver's part is to keep a list year-round of things your partner may ask for. It could be anything — makeup, a massage, a new pair of shoes, a small kitchen appliance, a fancy razor. When it comes time to shop, you have a list of gift ideas, presumably with varying price ranges, so you can pick and choose which are best-suited presents. And you'll know you're getting them something they actually want or need, taking the guesswork out of the picture.
For a Parent
Similar to a partner, try and keep track throughout the year of what your parent might casually mention they need. If you don't speak with your parent very often, keep in mind they will always see you as their baby regardless of your age, so anything thoughtful from your childhood or to reminisce on an old memory will be sure to bring a smile to their face.
Is there a game you used to play together? Gift them a new one and plan to play it with them. If your parent works, think about something practical they could use for their job. If they're retired, what activities do they enjoy doing or an experience they might like that you can gift them?
For a Child
For younger children, there are new toys, games and gadgets being released all the time. Maybe you're sitting with them watching TV and a commercial comes on, and they yell "I want it!". Pick up the phone, order it, and hide it away until the holidays. You can also peruse the toy sections at department and superstores closer to the holiday time, as they tend to have anything a child could wish for, from this year's "must-haves" to smaller, affordable items that are sure to entertain for hours.
For teens, they'll probably nag you about what they want, so it's in your best interest to get them one or two of the many things they might be asking for. It takes some of the thinking out of it for you, too. On the other hand, if you ask them what they want and you get the dreaded "I don't know," think about what types of tech they have — what teen doesn't like a new phone case or wireless headphones (since they're sure to lose them at some point)? Also consider gift cards since teens are at the age where they can pick out and purchase what they want themselves.
For a Friend or Co-Worker
How long have you been friends/co-workers? Are you close friends or more acquaintances? Once you've determined these things, you can start considering what gifts to give.
For close friends and co-workers, you will know their interests and activities, so you can look around for something that aligns with their personality. For acquaintances, items like cute wine glasses or a gift card are acceptable. The simple fact that you thought of them matters and should be appreciated. After all, they probably won't be spending more than $15 on you either.
Victoria Wildhorn
Victoria is a Sleep Health Content Specialist at Mattress Clarity who creates and shares sleep resources, especially for those with health conditions, to help improve their sleep. A South Florida native, she understands the concerns of hot sleepers, as well as the importance of creating a sleep-conducive environment at night. Victoria enjoys connecting with medical specialists who lend their expertise on various health-related topics as they relate to sleep, and is always happy to share our best tips for each individual's sleeping needs!