With so many options for material, size, weave, thread count, and design to choose from, shopping for sheets can be an overwhelming experience. So, the question becomes: how do you buy sheets?
Fortunately, we've got the resources you need to make choosing the right sheets as easy and pleasant as a good night's sleep. Read our ultimate guide on how to buy sheets!
What to Consider When Buying Sheets
Material
Material can be one of the most influential factors in determining your sheets' performance. We've identified some of the best materials for sheets. Here's a quick overview: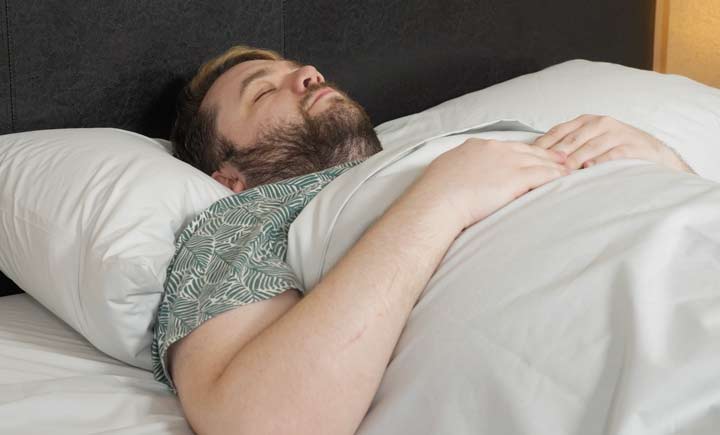 The most popular of sheet materials, cotton is also the most versatile material on this list. Depending on its weave and thread count, cotton sheets can feel starchy and crisp or buttery and soft. Cotton is also the primary material used in flannel and jersey-knit sheets, and it is frequently included in blended fabric sheets. Certain types of cotton, such as Egyptian cotton or Supima cotton, can also influence the durability and feel of your sheets.
RELATED: The Best Cotton Sheets
Certain materials lend themselves to the silky smooth feeling we've come to associate with, well, silk. Naturally, silk is one of the most luxurious sheet materials, but bamboo sheets and Tencel sheets, both of which are made from tree fibers, also tend to have an ultra-smooth feel.
Silk and bamboo are hypoallergenic materials, while both bamboo and Tencel sheets are considered environmentally friendly. Note, however, that sheets made from these materials may be some of the most difficult to care for.
Alongside cotton sheets, sheets made from microfiber or polyester are some of the most affordable out there. Sleepers looking for comfort on a budget should check out these cotton alternatives.
RELATED: Microfiber vs. Cotton Sheets
Linen sheets are ultra-breathable and have a unique texture that gets softer the more they are washed. Most linen sheets come pre-washed for precisely that reason! The high quality of these sheets, however, often brings in higher price tag. For our favorite linen sheets, check out The Best Linen Sheets of 2023!
Thread Count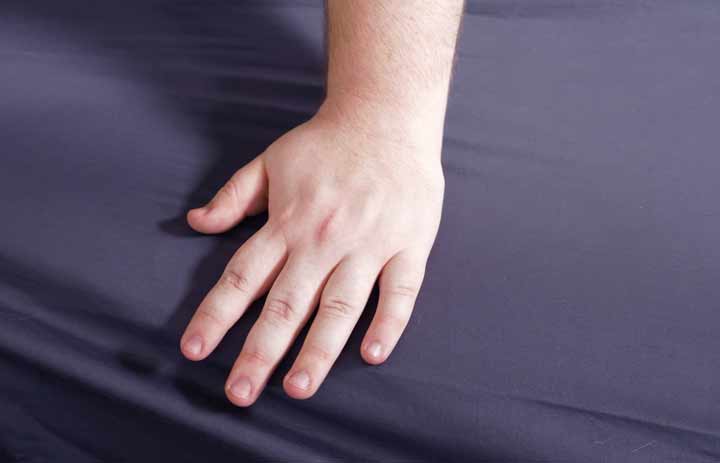 A common misconception among sheet shoppers is that a higher thread count indicates higher quality sheets. Not so; the thread count of any set of sheets depends on its weave and material, meaning it is not necessarily the best quality to consider when comparing sheets. What is the best thread count for sheets? Let's break it down.
We recommend a thread count between 200 and 600 for most sheets, although certain materials or weave styles may exceed that. In fact, materials like silk and flannel are measured by weight and rarely list thread counts at all.
In good quality sheets, thread count influences feel and breathability. A lower thread count generally allows for increased airflow, which keeps hot sleepers cool as they move throughout the night. A higher thread count can increase the softness of the sheets. High-count sheets like sateen sheets typically feel warmer and cozier than low-count sheets.
Overall, thread count can be useful when comparing sheets of the same material. Hot sleepers in particular should pay attention to thread count when shopping for sheets. However, thread count is not the only factor that contributes to quality, nor is the sheet set with the highest thread count necessarily the best set for you.
Weave
Weave refers to the way the threads or yarns of a sheet's materials are woven together. The two most common weaves in cotton sheets are percale and sateen. Other, less common weaves include twill and dobby.
Sheet shoppers looking to control for temperature, softness, or looks should pay attention to the weave style of their sheets.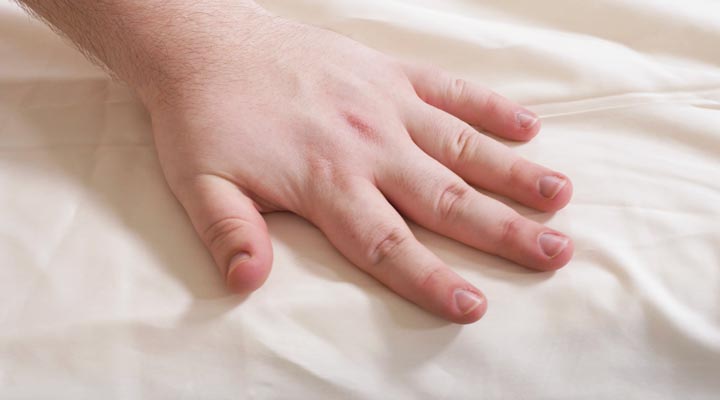 Percale: Percale is a common weave for cotton sheets. This weave typically gives the sheets a crisp feel. Because percale sheets generally have a low thread count, this weave is excellent for hot sleepers or warm climates. Check out our list of the Best Percale Sheets of 2023 for our favorite percale picks!
Sateen: Like their name sounds, sateen sheets mimic the ultra-smooth feeling of satin. This weave produces an elegant and smooth appearance in the sheets. Generally, sateen sheets are less breathable than percale sheets and are better suited for colder weather. Our list of the Best Sateen Sheets of 2023 describes why we love sateen weave sheets!
Twill and Dobby: Twill and dobby are less common than percale and sateen weaves. Twill is a thick and wrinkle-resistant weave that masks stains with its distinctive diagonal pattern. Denim products typically feature this weave, although it is also seen in sheets. Dobby weaves are characterized by geometric patterns that have a slightly raised feel. Both twill and dobby weaves are visually distinctive and can be found in decorative or highly designed sheets.
RELATED: Percale vs. Sateen Sheets
Price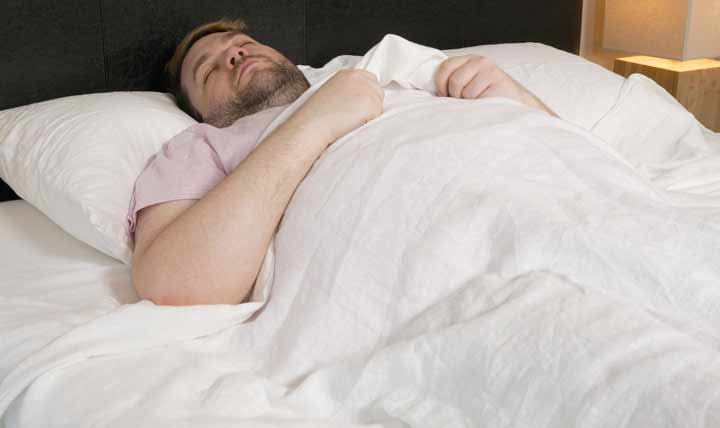 Like most things with sheets, there is a lot of variety in their pricing. Budget sheets can be priced as low as $20, while truly luxurious sheets, such as linens, can climb above $400 for a king-sized set. Some sheet sets can even cost over $1000! Why such a range in price?
In general, sheet price correlates to quality. Benefits of luxury sheets include increased durability, meaning higher quality sheets may retain their feel and resist damage longer than certain budget options. Linens and silks, which are considered luxury materials, will have higher price tags.
Like thread count, price is not always the best metric of quality. Other factors, such as certain certifications or the use of certain materials, can increase the price of sheets. All of this is to say the most expensive set may not always deliver the best value.
RELATED: Best Sheets for the Money
Temperature Regulation
Sheets naturally warm the body by retaining body heat close to the skin. For some, this added warmth helps keep them comfortable throughout the night. For others, not as much. Sleepers looking to manage their temperature during the night should look at the material, weave, and thread count when shopping.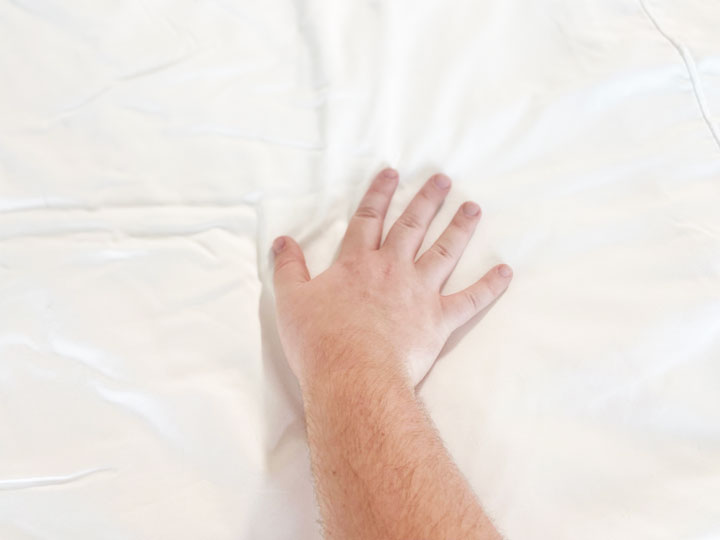 A sheet set's ability to regulate temperature relates to its breathability, which describes how easily air flows through the fabric. Breathability is often determined by material, weave style, and thread count. Sheets with a low thread count, such as percale sheets, generally have good breathability. Linen, bamboo, and Upland cotton are all materials that traditionally sleep cool.
Another important factor to consider in temperature regulation is the moisture-wicking properties of the sheets. Moisture-wicking sheets pull moisture, including sweat, away from the body, which naturally lowers the body's temperature. Tencel is particularly effective in wicking away moisture, although microfiber sheets can also be a good option.
RELATED: Best Cooling Sheets of 2023
For cold sleepers, material and weave are also important factors to consider. Materials like flannel maximize the amount of body heat being trapped and can keep cold sleepers warm even in cooler climates. Sheets with a higher thread count, such as sateen weave sheets, are also good options for cold sleepers. The lower the breathability, the warmer the sheets will sleep.
Feel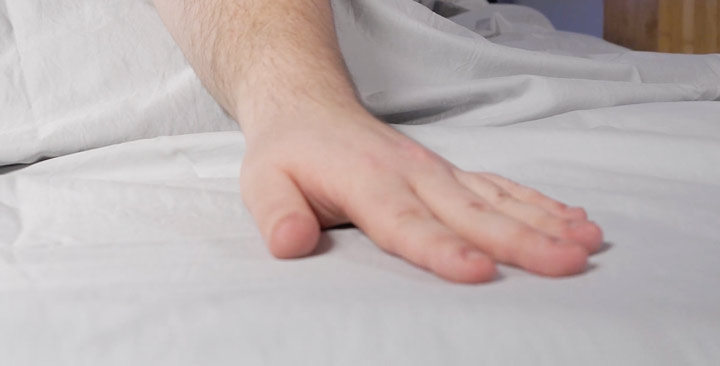 When it comes to feel, everyone has their own preferences. When choosing sheets with the feel you want, be sure to look at the material, weave, and thread count.
Material is the primary factor that influences the feel of sheets. Linens have a natural texture, while bamboo or tencel are naturally soft and smooth. Cotton can feel either crisp or soft depending on the weave style.
Material also influences durability, which can determine how well the fabric resists damage and retains its original feel. The feel of certain materials, like linens, can change over time depending on cleaning and care, so following the care instructions of your sheets is essential.
When it comes to cotton sheets in particular, weave is an important factor in determining feel. Percale cotton sheets tend to feel crisp and clean like a fresh-pressed shirt, while sateen cotton sheets are ultra-soft and smooth.
Finally, we have thread count. Generally, sheets with a higher thread count will feel softer yet weightier than sheets with a lower thread count. However, because thread count is often dictated by the material and weave, it may be more useful to compare the materials and weaves of different sheets when shopping based on feel.
Cleaning and Care
To keep sheets clean, experts recommend average sleepers wash their sheets about once per week. Even if you don't stick to that schedule, how you care for your sheets affects how your sheets perform. Sheet shoppers should pay attention to the care instructions of their sheets before making any big purchases.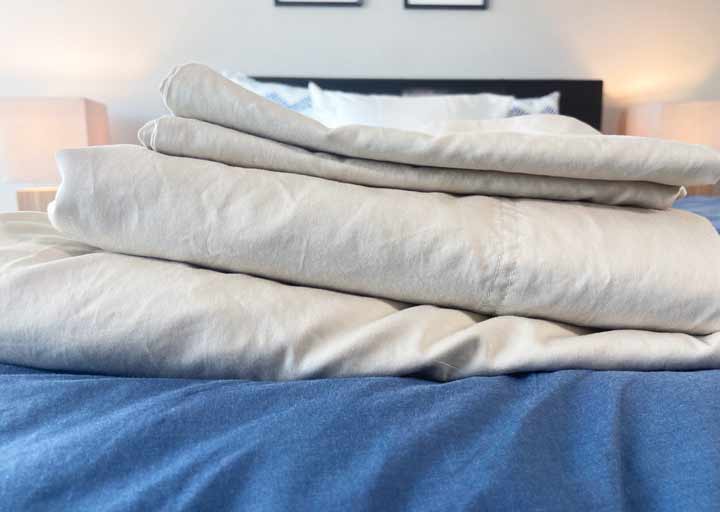 In general, cotton sheets are the easiest to care for, and most cotton sheet sets are machine washable and dryer safe. Low maintenance sheet options include percale cotton sheets, although sleepers should note that these sheets can be prone to wrinkling and may need an iron.
Bamboo and Tencel tend to have slightly more stringent washing instructions than cotton or linen, while silk, which often requires special care, is the highest maintenance material.
Always, sleepers should follow the manufacturer's care instructions to prolong the life of their sheets.
RELATED: Why Are My Sheets Pilling and How Do I Get Rid of It?
Mattress Size & Thickness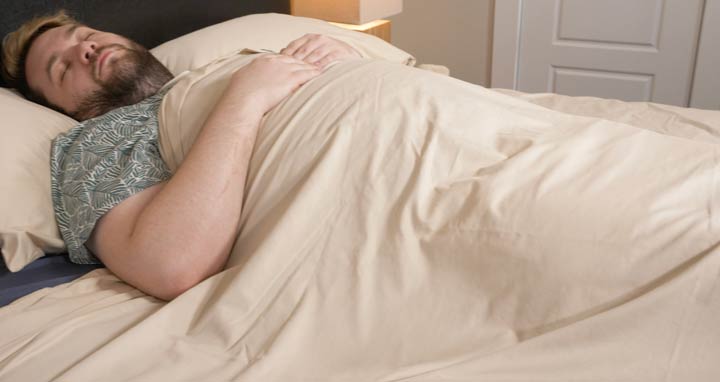 No one wants to sleep on sheets that won't stay on the bed. Shoppers should consider not only their bed size but also their mattress thickness to ensure their new sheets fit their beds.
Sheets come in an array of sizes. Most standard sheet sets range from twin all the way up to California king. The price of a sheet set generally increases with the amount of fabric, so bigger sheet sizes tend to cost more.
Especially tall mattresses require fitted sheets with deep pockets to accommodate the additional height. Regular pockets generally fit mattresses up to 14" tall, deep pockets can fit mattresses between 16" to 18" tall, and extra deep pockets can accommodate mattresses up to 24" inches tall. Sleepers should also account for the added height of mattress toppers when measuring their mattresses.
Since mattresses curve in the corners, we recommend measuring the width, height, and depth of the mattress from the middle of each side to account for the mattress's widest points.
RELATED: How To Keep Sheets on a Bed – The Best Tips and Tricks
Design & Style
Sheets should look as good as they feel. Color and design are important considerations when purchasing new sheets!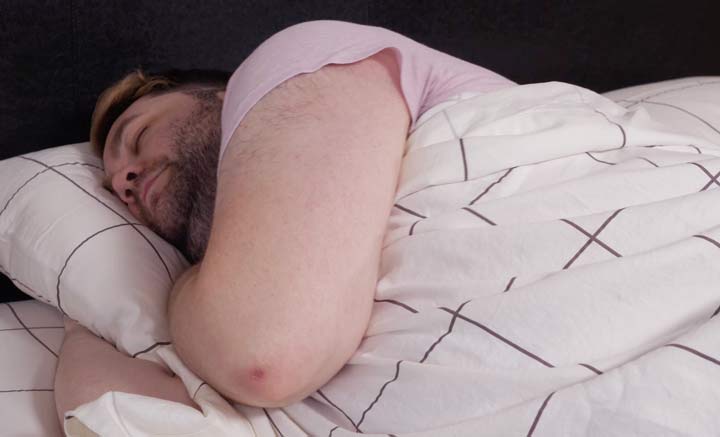 Some sheets only come in classic white, while others feature a variety of color and design options. Some sheets, like Brooklinen's sheet collection, even have limited-edition designs available.
Styles and colors may also vary based on sheet size, with more standard sizes often having more color choices. Variations of color and design, especially in sheets that are highly decorative, may include an increase in price.
With the wide variety of color and design options out there, there's sure to be a set of sheets that fits your style!
Certifications
For the socially conscious shoppers out there, there are a few certifications that guarantee your new sheets were made with the health of the planet and its people in mind.
Sheets labeled "organic" are made without chemical additives such as pesticides or chemical fabric treatments. Similarly, vegan sheets are made without any animal-derived materials such as silk, wool, or down.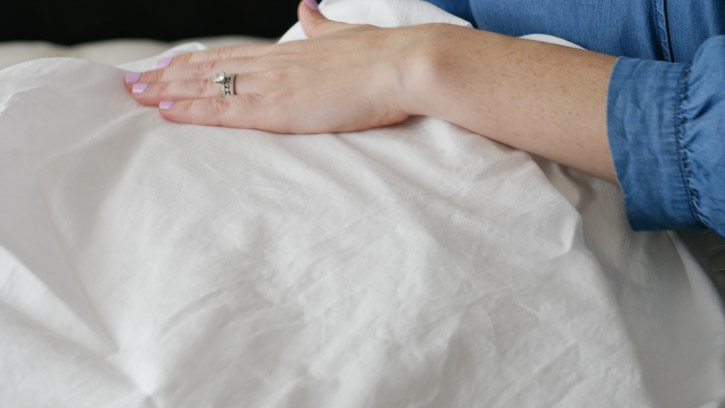 The international gold standard for organic sheet certification is the Global Organic Textile Standard (GOTS). This organization looks at the ecological and social effects of the entire supply chain and ensures the sheets are made safely and ethically. The high standards associated with GOTS means that certified sheets may be more expensive.
Sheets we love that are GOTS-certified include the Saatva Organic Sateen Sheets, which are as high quality as they are eco-friendly.
OEKO-Tex is best known for testing textiles for harmful substances. OEKO-Tex certified sheets have been evaluated against extensive criteria to ensure every part of the product is harmless for human health.
Summary
There's a lot to consider when purchasing a new set of sheets. What material do you want? What size do you need? How much can you spend? Identifying your individual sleep needs is the first step to finding the right sheets for you!