Sleep Number and Casper are two of the most well-known brands in the mattress industry. Sleep Number provides customers with a wide array of options for their mattresses, which use air-filled chambers to control firmness and support. Meanwhile, Casper is the OG of bed-in-a-box mattresses and people can't seem to get enough of them.
Sleep Number and Casper have more differences than similarities but both could be a good buy. To help you decide, we put together everything you need to know about each mattress so you can compare them side by side.
$100 Off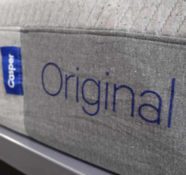 Casper is a great value that is also a great fit for all three sleeping positions.  You can get $100 off a Casper mattress when you click below.
What They're All About
Sleep Number:
Sleep Number may be best known for its adjustable air beds, which allow you to change the firmness and support of the bed to meet your needs via a remote.
There are four different types/series of beds, starting with the Classic Series and ending with the 360 Smart Beds. There are numerous models that offer different comfort options within each series.
The beds tend to be popular with couples because they can be made with dual air chambers, so each person can adjust to their preferred setting without compromising.
Prices range depending on the series and model of each bed. The most basic model (c-2) retails for $899 for a Queen while the i-10 360 SmartBed will run you $4,999 for a Queen.
Sleep Number mattresses come with a 100-night sleep trial (read the fine print for exclusions).
Read our overall Sleep Number review here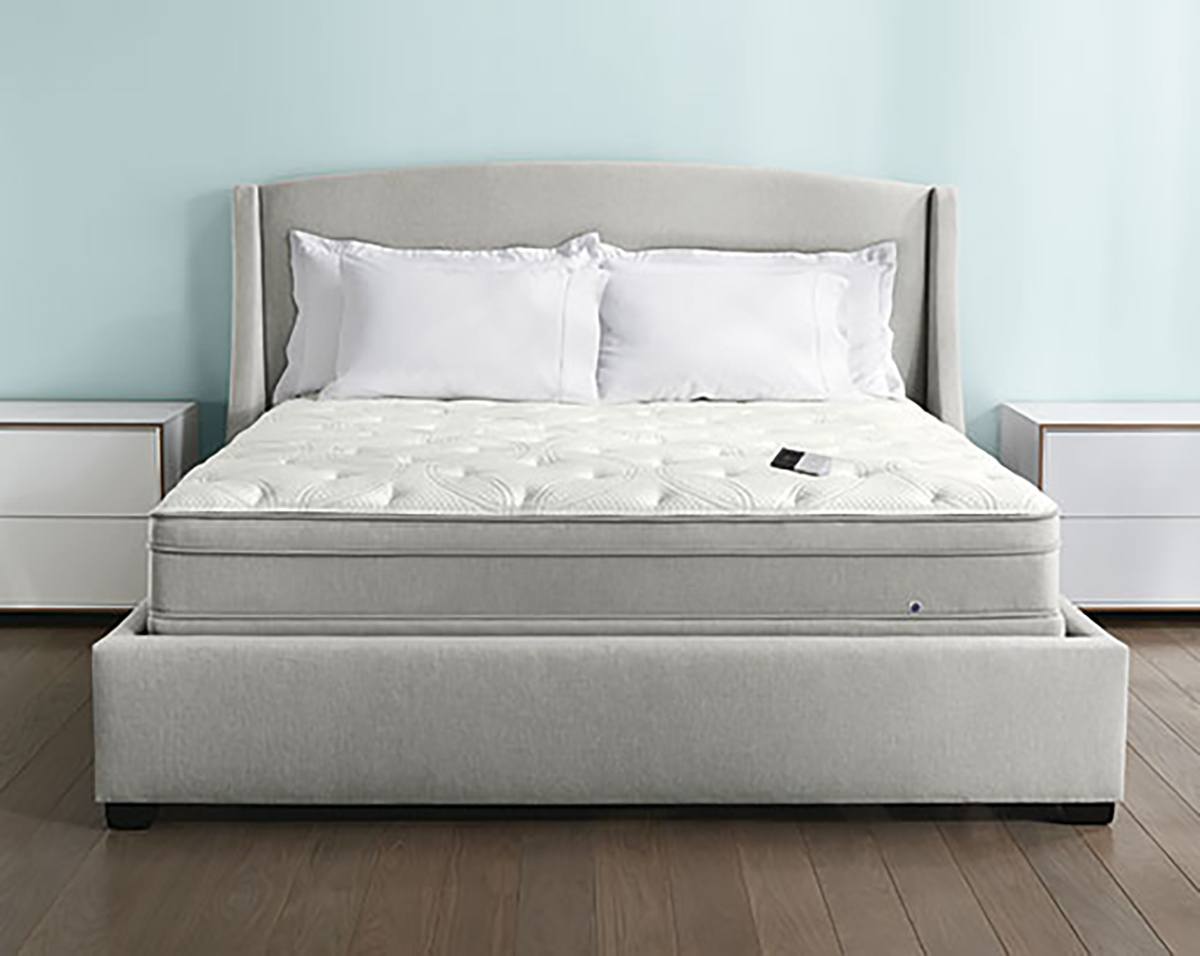 Sleep Number's popular p-5 model (for a full review of this mattress, click here.)
Casper:
Casper is the original direct-to-consumer mattress company. Despite increasing competition, their Casper mattress is still one of the most (if not the most) popular bed-in-a-box mattresses on the market.
The Casper mattress is made entirely of foam and has a springy top layer that resembles latex. The top layer has an open cell design to help keep things breathable.
Based on our experience, the Casper mattress does a good job of conforming to the body's natural curves and could be a good fit for a lot of different types of sleepers.
For the quality of the materials used, we think the Casper mattress is reasonably priced – a Queen retails for $950 (with free shipping).
All mattresses come with a 100-night trial and can be shipped directly to your door. You can easily set the mattress up yourself.
Read our full review of the Casper here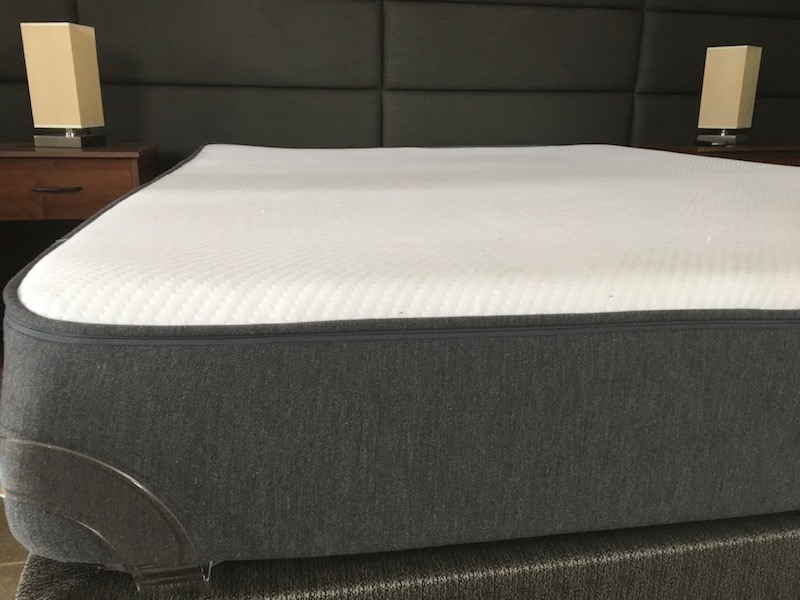 Casper mattress
*Please note, Casper has made some changes to its design since its initial launch. This comparison and review reflect the very latest version of the mattress.
Construction Differences
Sleep Number:
Sleep Number offers several models organized into four categories: Classic Series, Performance Series, Innovation Series and 360 Smart Beds.
The air chamber/dual air chamber option with adjustable settings and your personalized Sleep Number will be incorporated into all beds and make up the base of the Sleep Number bed.
Each series essentially builds off the other. The Classic Series beds, the c-2, c-4 and cse, offer the most standard options while the Innovation Series and 360 Smart Beds will have the largest, thickest layers and most added features.
Related: Best Mattresses For Side Sleepers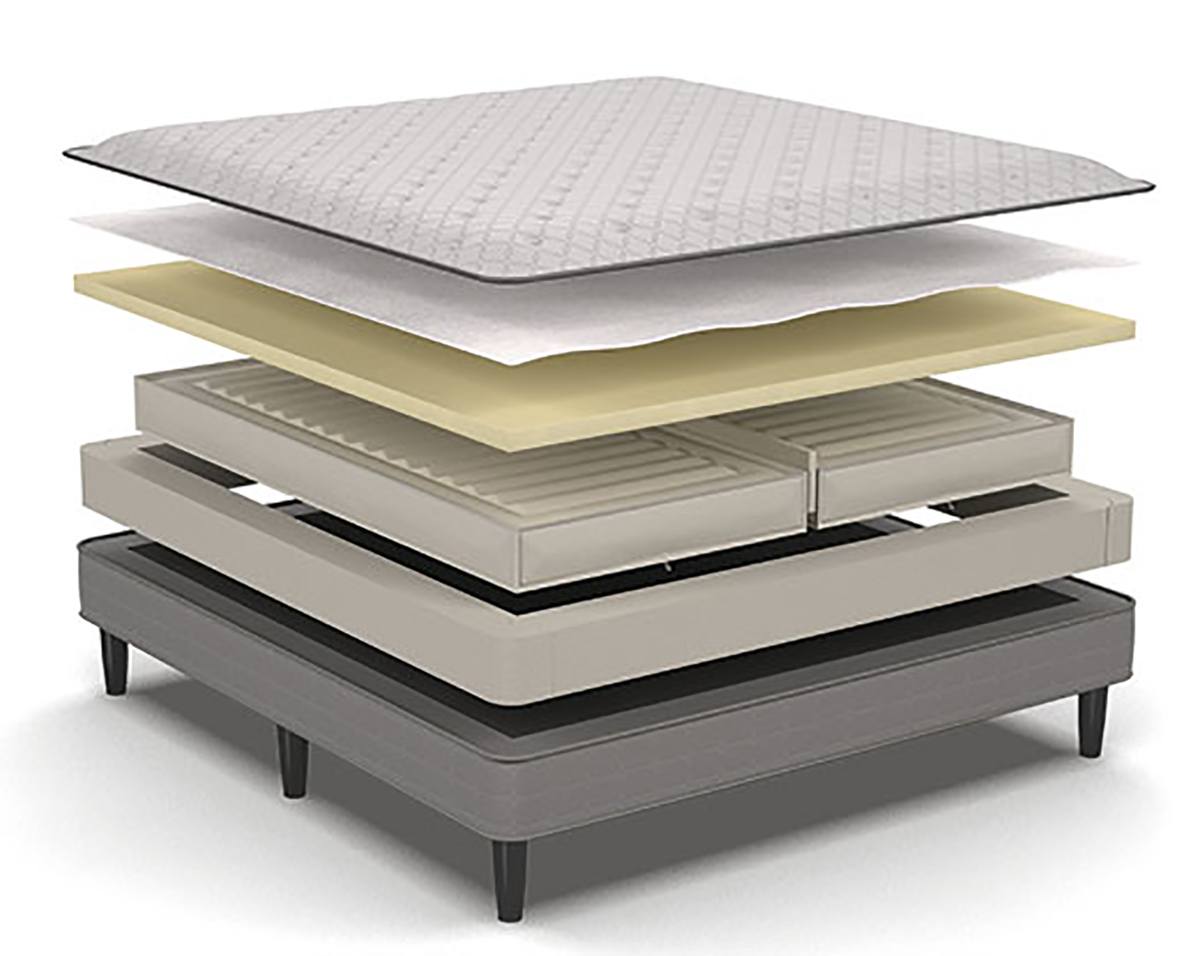 Sleep Number c-2 model
To see a breakdown of the most basic Sleep Number bed, the c-2, click here.
Casper:
Here is an overview of the different layers of Casper's mattress:
The cover is a lightweight premium fabric that is pretty stretchy, breathable, and high-quality overall.
The top layer is 1.5" of a specialty polyfoam the company calls comfort foam. It has a lot of the same qualities as latex, like being breathable and having good bounce to it.
The next layer is 1.5" of 3.5 lb. density memory foam, which allows the mattress to conform well to the curves of your body and provides good pressure relief.
The next layer is 1.5" of polyfoam with a 2.5 lb. density, which is a transition layer to help people go from the comfort layers to the support layer more smoothly.
The base layer is 5" of polyfoam with a 1.8 lb. density, which is a fairly standard base foam that you will see in a lot of other bed-in-a-box mattresses.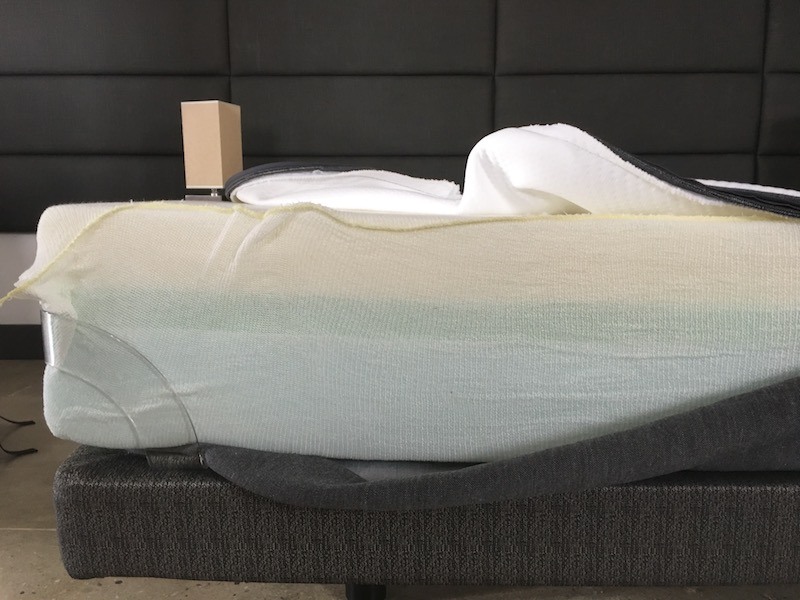 You will love Sleep Number If…
You want options.
Sleep Number models start with the same basic construction but they come in a range of styles and materials, so there is basically something for everyone.
You're a couple.
One of the reasons this bed is so popular with couples is because it can come with dual air chambers, so each person can adjust the comfort level (also known as your Sleep Number) on their side of the bed. No more having to compromise!
You want to see how the bed works, first.
Sleep Number has showrooms across the country where you can go and test out different mattresses. They'll even walk you through finding your personal Sleep Number and make suggestions on the type of mattress that could work for you.
You will love Casper If…
You Want Some Bounce/Resilience.
If you want pressure relief but don't like the slow-moving feel of just memory foam, the Casper could be a good choice. It has good resilience, which makes it easier to move around and switch positions in bed.  It also means you won't have the feeling of getting stuck in your mattress.
You Sleep In Multiple Positions
The mattress aims to be universally comfortable and a good fit for any sleeping position.  We think this is generally true, but it's an especially good fit for people who sleep in multiple positions throughout the night.
You're A Value Seeker.
Since Casper skips out on the retail stores and sales staff and ships directly to you, you can save a ton of money and still get a high-quality and durable mattress. This is one reason why many people seek out bed-in-a-box mattresses over more traditional brands.
Firmness Comparison
Sleep Number:
What makes Sleep Number beds so popular is that you can adjust the firmness and support of your mattress (or your side of the mattress) at any given time using a remote that comes with the bed.
Your Sleep Number number (also called your Sleep Number setting) corresponds to your ideal firmness and support. Numbers range from 0 to 100 and the higher your number, the more air/firmer your Sleep Number bed will be.
Sleep Numbers are super personal and can change. The model you choose will also affect your firmness and support. Picking a model with plush layers between the mattress top and the air chamber will feel different than a more standard model.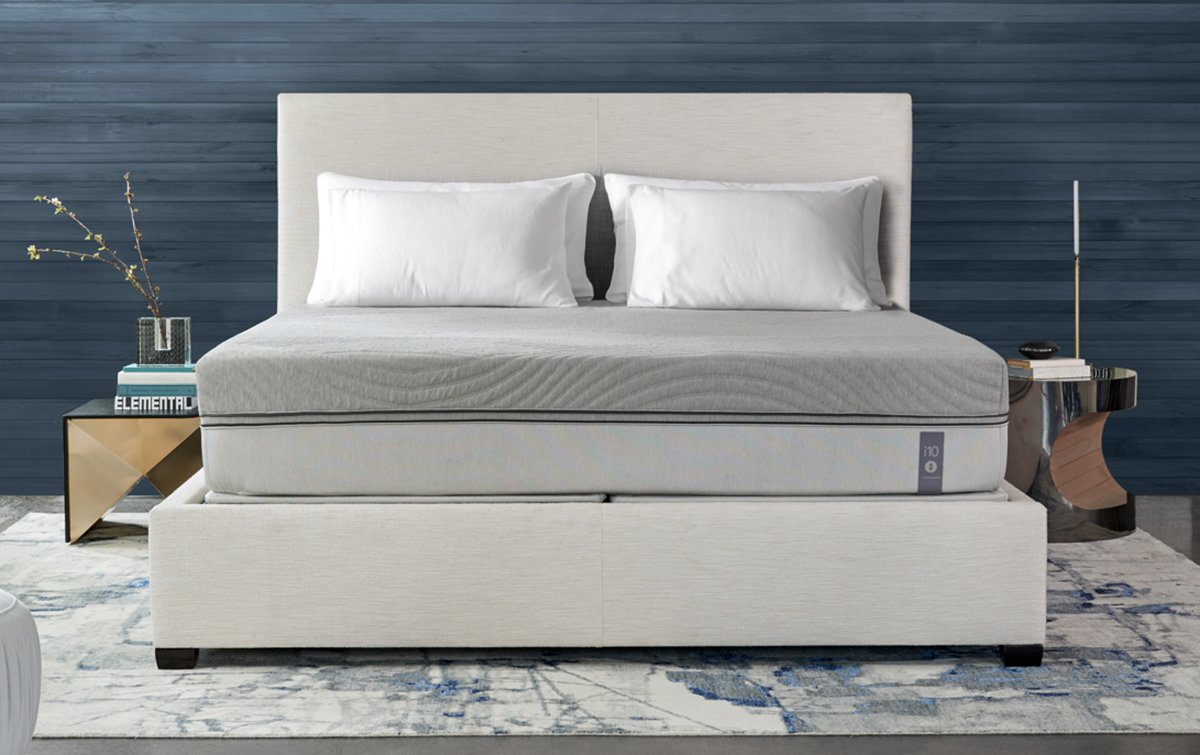 Sleep Number i-10 360 Smart Bed
Casper:
There is a good amount of bounce to the mattress thanks to the springy top layer. Based on our experience, the mattress is not as bouncy as a pure latex mattress but it is quite resilient.
In terms of firmness, the mattress is just slightly firmer than average. This tends to make it a good fit for back and stomach sleepers, as well as side sleepers who aren't too lightweight.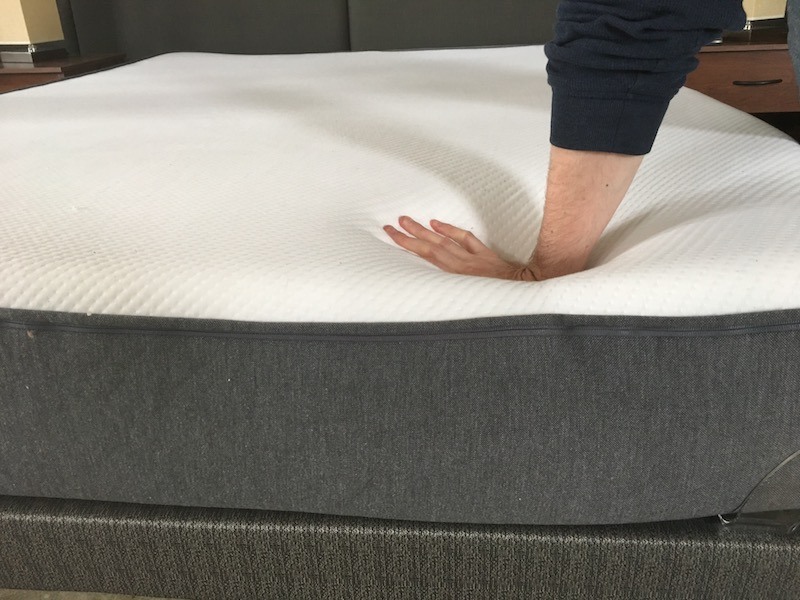 Casper mattress
Bottom Line
Both of these brands have proven to be very popular with customers. Your decision will most likely come down to is what type of sleeper you are and what sleep needs you want to prioritize.
Sleep Number offers a huge range of beds and you can adjust the firmness and support level with the air chamber within your mattress. For this reason, there is really something for everyone – you just need to be willing to pay for it. This is also a great idea for couples who sleep differently – you won't need to compromise like you would with other mattresses.
Casper offers a high-quality, comfortable and durable mattress at a very reasonable price. This makes it very appealing to those who want to order online and avoid interacting with salespeople.
No matter what, both companies offer 100 day trial periods so you can get used to the mattress.
The following two tabs change content below.
Katie Golde
Katie manages the day to day operations of the Mattress Clarity news site and reviews sleep products in addition to writing and editing sleep news.She hails from Austin, where she lives with her growing family. She is a Certified Sleep Science Coach and has a master's degree in Journalism from Northwestern University and has a background in health and science content. Her work can be found in print and online publications like Discover Magazine, USA Today and The Huffington Post.
Latest posts by Katie Golde (see all)