Sleep Number is well-known for their variety of air beds that you let you control the firmness and support with the touch of a button. Amerisleep is setting itself apart from other bed-in-a-box companies by providing memory foam mattresses that range in firmness and (best of all) don't sleep hot.
These mattress companies are both about giving you options that match your sleep needs, but they do it in very different ways. We've put them side by side in this mattress comparison so you can help decide if one could be the right mattress for you.
Click Here To Get The Highest Discount Available On Amerisleep
What They're All About
Sleep Number:
Sleep Number may be best known for its adjustable air beds, which allow you to change the firmness and support of the bed to meet your needs via a remote.
There are four different types/series of beds, starting with the Classic Series and ending with the 360 Smart Beds. There are numerous models that offer different comfort options within each series.
The beds tend to be popular with couples because they can be made with dual air chambers, so each person can adjust to their preferred setting without compromising.
Prices range depending on the series and model of each bed. The most basic model (c-2) retails for $899 for a Queen while the i-10 360 SmartBed will run you $4,999 for a Queen.
Sleep Number mattresses come with a 100-night sleep trial (read the fine print for exclusions).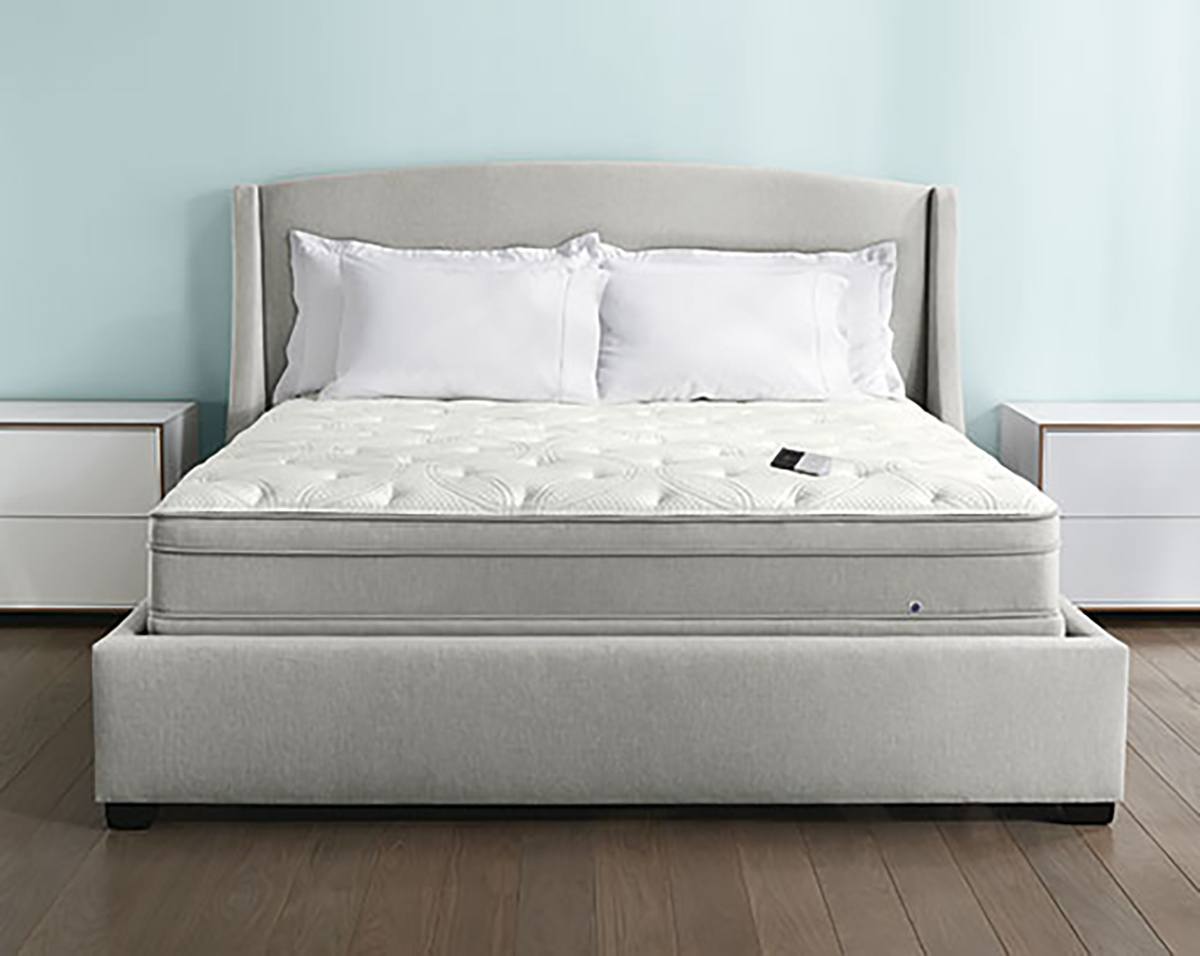 Sleep Number's popular p-5 model (see our full review of the p-5 mattress)
Amerisleep:
Amerisleep is a direct-to-customer online mattress company that produces a line of well-crafted memory foam mattresses. They include thoughtful details and a few specific features that make them stand apart from other competitors, like Celliant and advanced cooling technology, among other things.
They have a range of mattresses designed to cater to different types of sleepers. There is a Firm Collection that includes the AS1 and AS2 models. These mattresses give added support for back and stomach sleepers. You'll feel like you're "on" the mattress more than in.
There is also a Soft Collection that includes the AS3, AS4, and AS5 models. These three models are ideal for side and combo sleepers. They are engineered with additional pressure relief so you'll feel more "in" the mattress without feeling stuck.
We have reviewed the AS2, AS3, and AS4 models. Amerisleep says the AS3 mattress is the most versatile (and best-selling) mattress because it evenly blends support and softness.
Prices range from $1,199 to $2,099 for a Queen and the beds come with a 100- night sleep trial and free returns.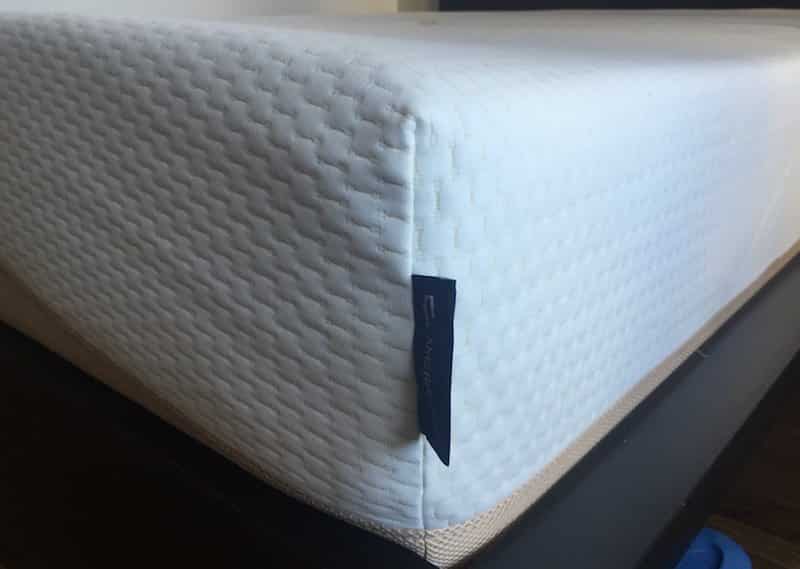 Amerisleep AS3 mattress (for the full review, click here.)
Construction Differences
Sleep Number:
Sleep Number offers several models organized into four categories: Classic Series, Performance Series, Innovation Series and 360 Smart Beds.
The air chamber/dual air chamber option with adjustable settings and your personalized Sleep Number will be incorporated into all beds and make up the base of the Sleep Number bed.
Each series essentially builds off the other. The Classic Series beds, the c-2, c-4 and cse, offer the most standard options with minimal layers between the air chamber(s) and the mattress top.
The Innovation Series and 360 Smart Beds will have the largest, thickest layers and most added features.
Some of the additional features that come with the higher-end models like those in the Innovation Series and 360 Smart Bed series include:
Additional comfort layers (Plush Fit, Exclusive Fit and Dual Gel Memory Foam)
Temperature balancing sleep surface
5-7 zones of contouring support
SleepIQ Technology included
Beds that automatically and effortlessly adjusts to you (Smart Beds)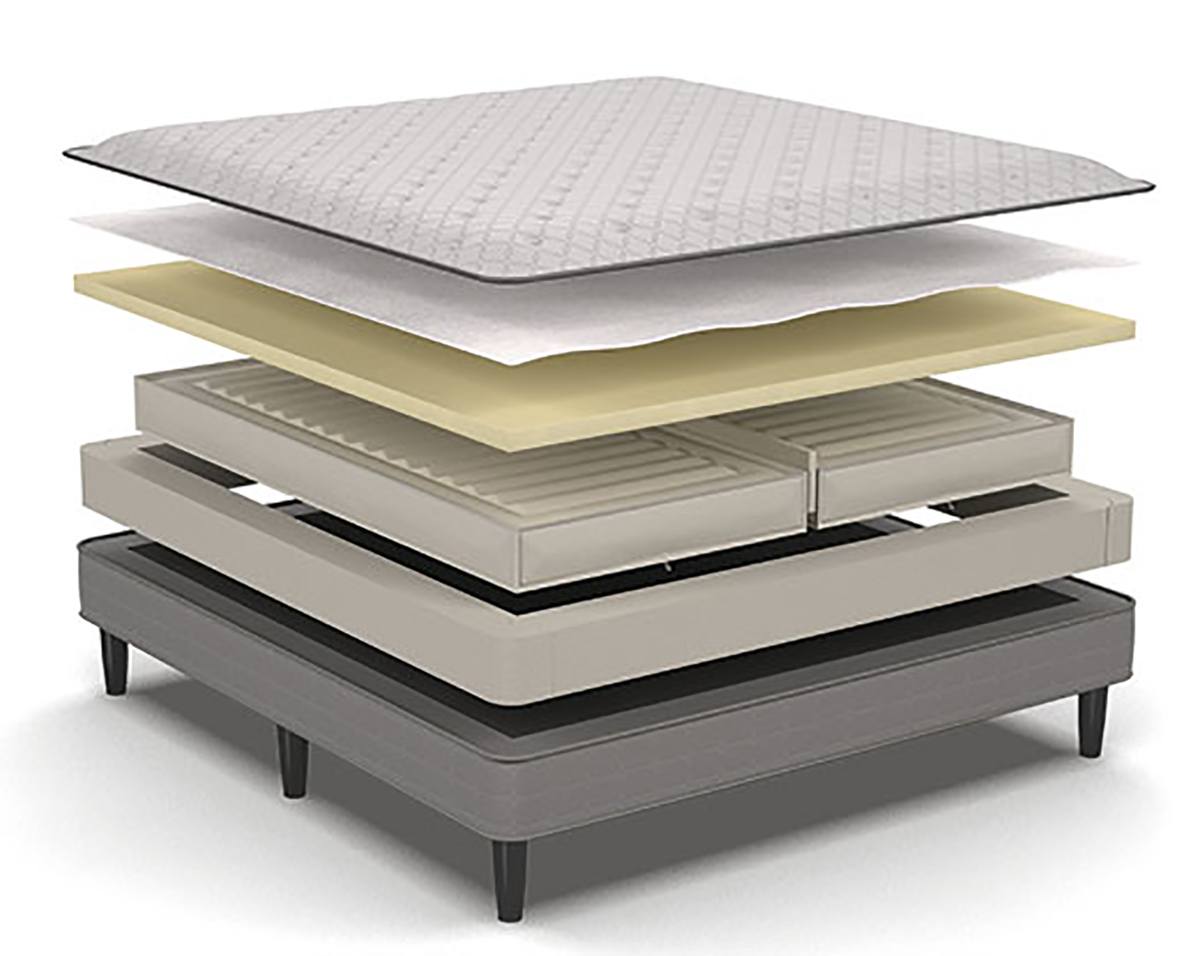 Sleep Number c-2 model
See a breakdown of the most basic Sleep Number bed, the c-2 mattress.
Amerisleep
Amerisleep mattresses range from firm to soft. While each bed varies in terms of support, there are some common themes across all mattresses:
Celliant Cover: There are numerous studies that show Celliant can have certain health benefits. While we are not scientists and can't vouch for the claims ourselves, having Celliant in the cover could produce more restful sleep.
Bio-Based Foams: Rather than having 100 percent petroleum-based foams, Amerisleep mattresses use bio-based foams. That means a slightly greener product and typically a cooler sleeping environment.
Memory Foam Feel While Still Responsive: While Amerisleep mattresses have the typical memory foam feel that is reminiscent of quicksand, they are much more responsive than most other memory foam mattresses. That means the foam returns to its normal shape fairly quickly.
Each Mattress Caters To A Certain Type Of Sleeper: Amerisleep doesn't believe that there is one best mattress for everyone. That's why it created a line of five mattress models that have a different firmness level and are catered to certain types of sleepers.
Sleep Cool: With Celliant fibers in the cover, bio-based foams, and a few other characteristics, all Amerisleep mattresses do a really great job at sleeping cool. This addresses one of the most common complaints that memory foam mattress owners have.
Unique Manufacturing Process: The company has a unique closed air manufacturing process that is a much more "green" way of manufacturing. It also makes for more durable foams.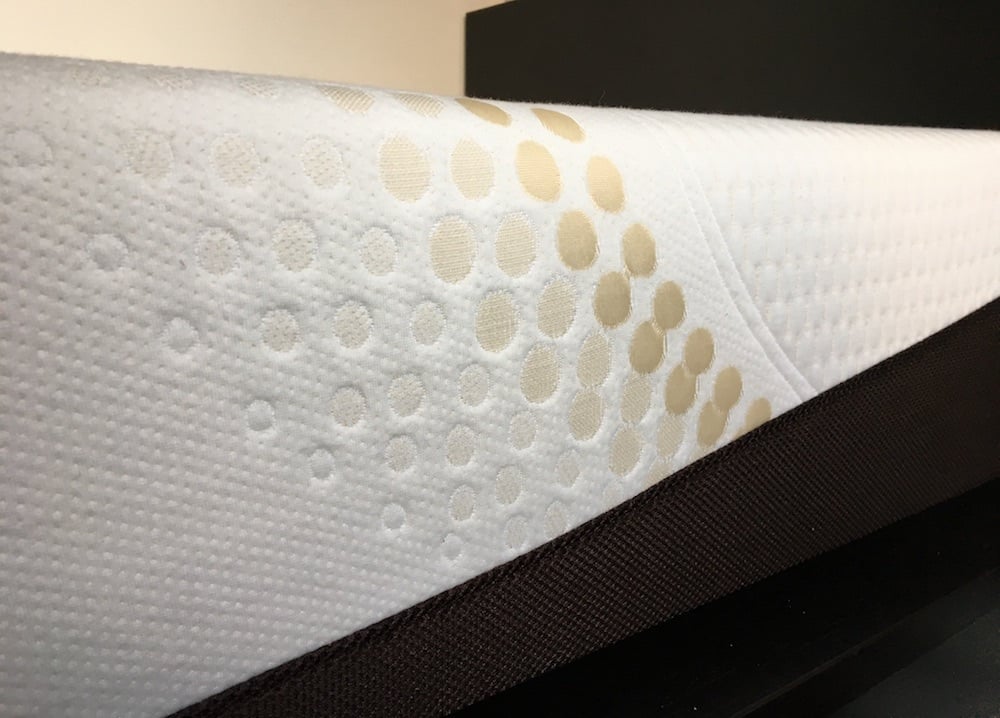 Amerisleep AS2 Mattress (for a full review, click here). 
You Will Love Sleep Number If…
You want to adjust the firmness and support of your mattress on any given day.
Sleep Number is all about the Dual Adjustability feature that comes with their mattresses. It allows you to adjust firmness, comfort, and support on each side of the bed to your individual Sleep Number setting. If you don't like the current setting, it's easy to change the comfort level with the remote that comes with the bed.
You've got a bigger budget.
The most basic Sleep Number bed starts at $899 for a Queen and can go much higher than that. Sleep Number also has other accessories, like FlexFit Adjustable Bases or sheets, that you can buy to complement your mattress. If you have the means, you can go all out and look at their 360 Smart Beds or other more luxurious models.
You want to see how the bed works, first.
Sleep Number has showrooms across the country where you can go and test out different mattresses. They'll even walk you through finding your personal Sleep Number and make suggestions on the type of mattress that could work for you.
You Will Love Amerisleep If…
You prefer the feel of memory foam but sleep hot.
All of Amerisleep's mattresses have a memory foam feel. That means the foams are somewhat slow-moving (although less than most other memory foam) and you slowly sink into them.
We've tried a lot of memory foam beds and feel that Amerisleep had the coolest sleeping surface. The Celliant cover combines nicely with bio-based foams and a more open-celled foam structure to produce a breathable sleeping surface.
You want to sink into the bed but don't want to feel like you're stuck.
Memory foam has a nice feel of pressure relief and the sensation of sinking into the mattress a bit. Memory foam can be very slow-moving, however, and some people feel like they get stuck "in" the mattress. That's not really the case with Amerisleep mattresses. Their foam is much more responsive than normal memory foam, so you get great pressure relief without the feeling of getting stuck.
You don't believe in the "one mattress for everyone" philosophy.
Amerisleep has a line of five mattresses that are catered to different types of sleepers. Their philosophy is they will have greater success if they match their line of mattresses with the individual sleeping preferences of consumers. This contrasts with the one mattress for everyone philosophy at other companies. If you believe having different options with different firmness levels is a good idea, then Amerisleep is a good company to look at.
Firmness Comparison
Sleep Number:
One reason why people tend to like Sleep Number beds is that you can adjust the firmness and support of your mattress (or your side of the mattress) at any given time using a remote that comes with the bed.
Your Sleep Number number (also called your Sleep Number setting) corresponds to your ideal firmness and support. Numbers range from 0 to 100 and the higher your number, the more air/firmer your Sleep Number bed will be.
Sleep Numbers are personal to you and can change when your sleep needs change. The model you choose will also affect your firmness and support. Picking a model with plush layers between the mattress top and the air chamber will feel different than a more standard model.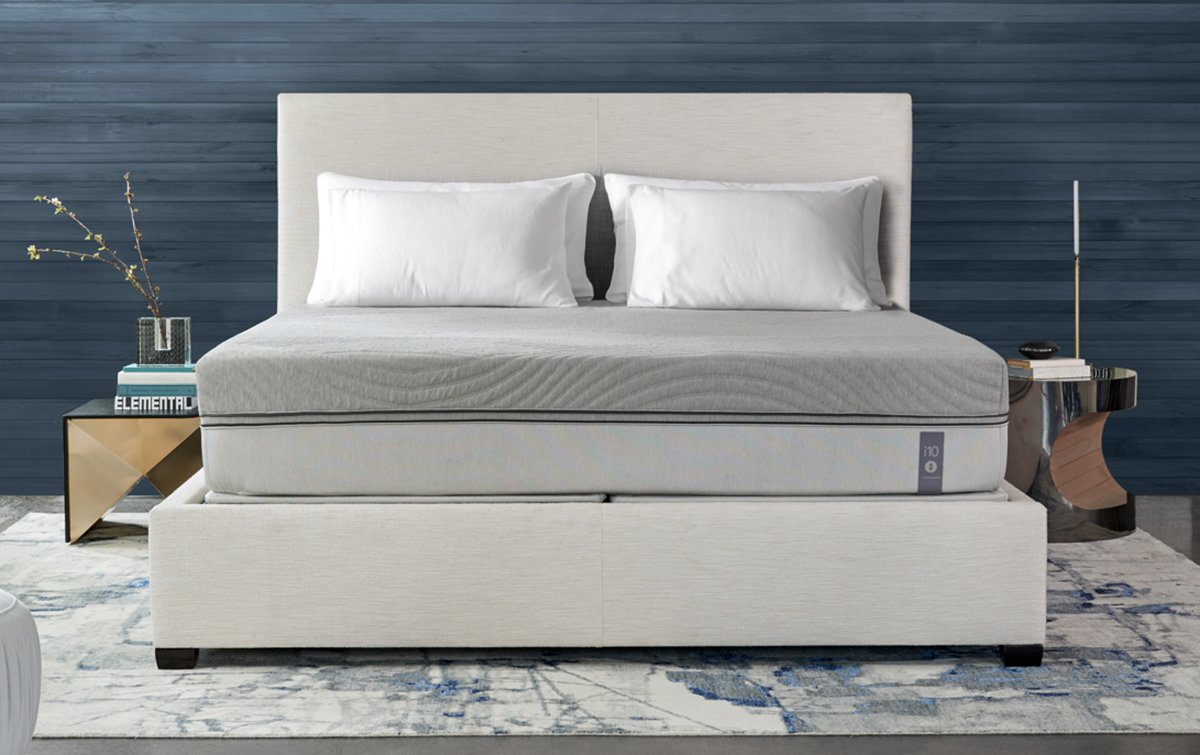 Sleep Number i-10 360 Smart Bed
Amerisleep:
The biggest difference between the most popular Amerisleep mattresses is the firmness/feel.
The best-selling mattress – the AS3 – is a medium firmness level. Based on our experience, we think it's more responsive than more other memory foam mattresses which helps with pressure relief.
To get a better idea of the feel and firmness on some of these models, read our full Amerisleep mattress review and check out our videos below:
AS2 (Revere) Mattress:
AS3 (Liberty) Mattress:
AS4 (Colonial) Mattress:
Bottom Line
Both Sleep Number and Amerisleep believe that you should have options when it comes to choosing the best mattress for you. Their major difference lies in the type of beds they make: Sleep Number is all about the adjustable air bed while Amerisleep focuses on memory foam.
If you have a good-sized budget and want control over the firmness and support on your side of the bed, Sleep Number could be the best match for you.
We recommend Amerisleep if you like the feel of memory foam but are looking to keep cool and specify your level of firmness.
Both mattress companies offer 100-night trials (with some limitations) to help you decide which one might be the best fit for you.
Katie Golde
Katie manages the day to day operations of the Mattress Clarity news site and reviews sleep products in addition to writing and editing sleep news. She hails from Austin, where she lives with her growing family. She is a Certified Sleep Science Coach and has a master's degree in Journalism from Northwestern University and has a background in health and science content. Her work can be found in print and online publications like Discover Magazine, USA Today and The Huffington Post.