In the last three months, popular mattress and sleep accessories retailer Brooklyn Bedding has opened five sleep boutiques in the Phoenix, Arizona area. The new retail locations will offer a more curated experience for customers, including in-store sleep experts, a brand representative told Mattress Clarity.
"Customers can expect to work with a sleep expert on-site to find the perfect, customized sleep solution," Amy Dimond, Director of Brand Communications for Brooklyn Bedding, told us via email.
In a release, the brand says the new boutique concept was designed for customers who value the ability to "see, touch and feel" the company's mattresses, adjustable bases, and other products before making a purchase.
"While we're known for being among the first to sell mattresses online with bed-in-a-box delivery, we've never lost sight of the 'high touch' factor when it comes to making a decision about something as personal as the sleep experience," John Merwin, Owner and Chief Executive Officer of Brooklyn Bedding, also said in the release.
RELATED: Brooklyn Bedding Plank Mattress Review – The Firmest Ever?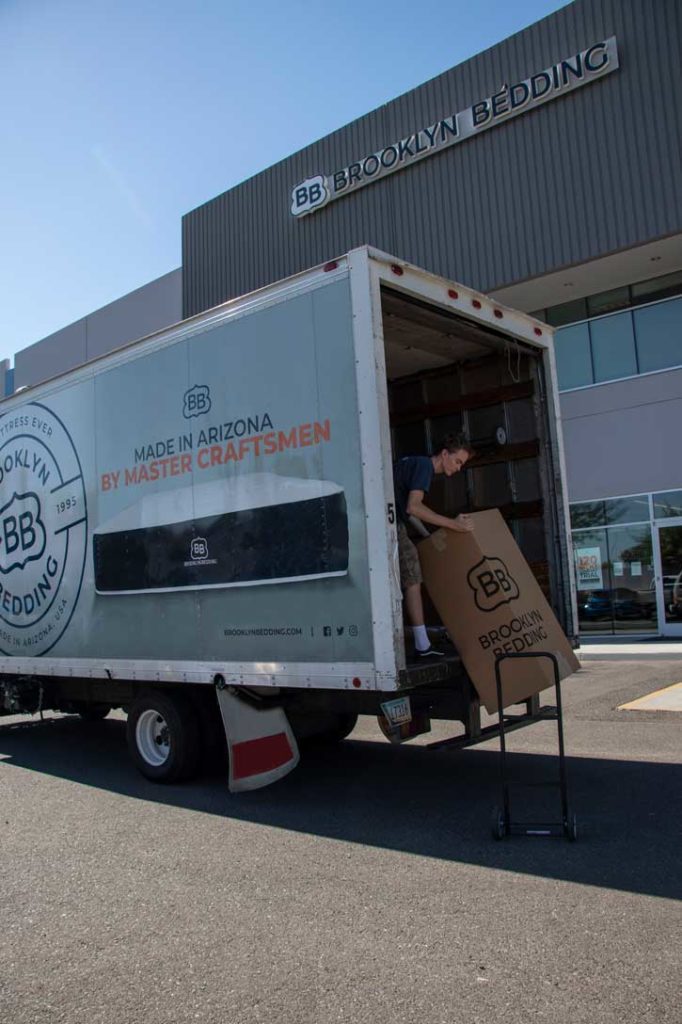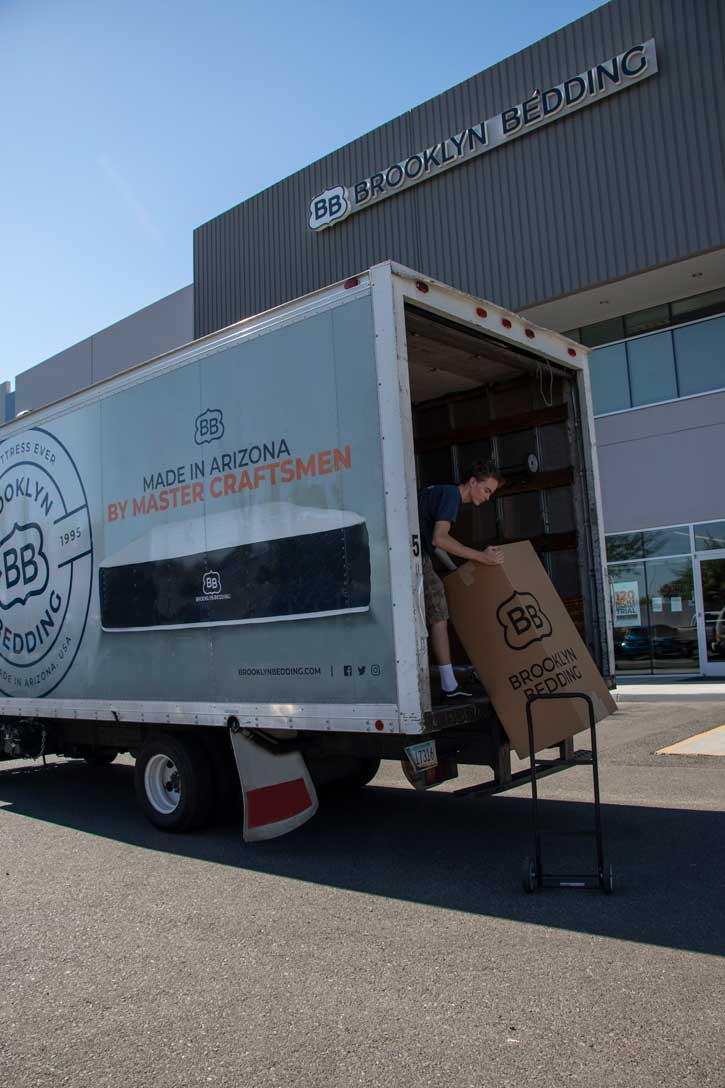 When visiting the boutique, Merwin said customers will get to try each mattress firsthand and speak directly with a sleep expert. He said customers will also have access to mattresses and adjustable power bases not available anywhere else.
"Importantly, because we own the factory and manufacture our own products, we're able to drive innovation of new products and solutions based on real-time customer feedback that originates in our stores. Our showrooms are, in a sense, a sleep lab," he said in the release.
The boutiques join several already existing showrooms in Arizona and Utah as well as partner retail outlets in four other states, including New York and Chicago.
RELATED: Brooklyn Bedding Bloom Hybrid Mattress Review – Eco-Friendly Comfort?
Dimond told us that all of Brooklyn Bedding's locations in the southwest offer mattresses made at their manufacturing facility in Phoenix. They also make and sell a wide range of pillows, sheets, mattress protection, foundations, and adjustable power bases to help customers achieve the ultimate sleep ecosystem, she said.
Dimond also told us that of the five sleep boutiques in Phoenix, two locations were remodeled and three of the stores are brand new.
Local residents who visit a retailer are eligible for an "order your mattress by 3 pm, get it delivered today free" guarantee, according to the brand.
Images courtesy of Brooklyn Bedding
Katie Golde
Katie previously managed the day to day operations of the Mattress Clarity news site and reviews sleep products in addition to writing and editing sleep news. She hails from Austin, where she lives with her growing family. She is a Certified Sleep Science Coach and has a master's degree in Journalism from Northwestern University and has a background in health and science content. Her work can be found in print and online publications like Discover Magazine, USA Today and The Huffington Post.