Bed-in-a-box company Brooklyn Bedding recently released the Bloom Hybrid, an eco-friendly hybrid mattress.
The company says the Bloom Hybrid is 12″ tall and incorporates responsibly sourced latex foam, individually wrapped coils, and a cotton/wool cover. Customers can also choose from three firmness levels.
The mattress retails from $1,199 for a twin up to $2,199 for a California King. According to the company, these prices are "highly competitive for a greener sleep option."
We spoke with John Kerwin, owner and CEO of Brooklyn Bedding. He told us that owning their own factory allows the company to keep prices low.
"Brooklyn Bedding is one of the few mattress companies to design, construct, roll pack and ship a mattress from our very own factory," he said in an email to Mattress Clarity. "We make each bed on demand, which lessens our inventory footprint. All of these measures help us to better control costs, then pass on the savings to customers."
Kerwin explained how that the Bloom Hybrid's eco-friendly components set their mattress apart from its competitors:
The cover is made from a blend of Joma Wool and organic cotton, both sustainably sourced materials.
The comfort layer consists of a Talalay latex foam, which is extracted from rubber trees using eco-friendly methods.
The individually wrapped coils are made of recyclable materials.
RELATED: Brooklyn Bedding Mattress Review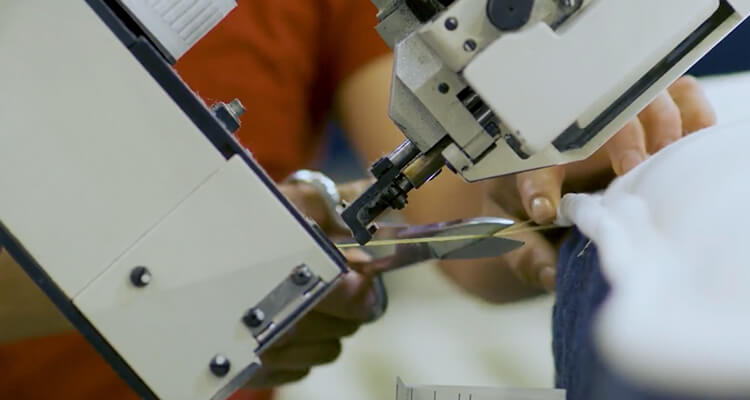 "We believe the earth and all things on it should be used responsibly," Kerwin said. "We strive for zero waste in our factory: raw materials, including foam, are recycled whenever possible."
At the same time, he said that this green hybrid mattress is designed to be "superior in comfort and support." The Talalay foam provides pressure point relief, and the coils add a level of contouring and support.
The company was founded in 1995 by Kerwin and his brother Rob. They began by delivering mattresses themselves and are now a major online mattress brand. For Kerwin, the Bloom Hybrid is a return to their roots.
"Latex mattress construction is an integral part of our DNA: The first mattress we ever sold online, through Amazon, was engineered with latex," he said. "Our success in that category years ago validated our ability to deliver a high-quality product to an eco-friendly customer."
The Bloom Hybrid is now available on the company's website. The mattress comes with a 120-night trial and 10-year warranty.
Related: best mattresses for lower back pain
All images from Brooklyn Bedding
The following two tabs change content below.
Marten Carlson
Marten is a staff writer for Mattress Clarity News. He covers the mattress industry as well as sleep science news. He is specifically interested in the connection between sleep and overall health.Marten has written for media publications like Consequence of Sound and received a master's degree in Film Studies from Emory University.He comes from Franklin, Indiana, and spends all the time he can writing, directing, and acting in films. He has directed genre short films and features. His newest film, Starlets, recently premiered at the River Town Film Festival in Clinton, NJ. He also stars in the upcoming thriller, Sour Bear. His next film, At The Hop, is a hot rod actioner with a horror twist.
Latest posts by Marten Carlson (see all)