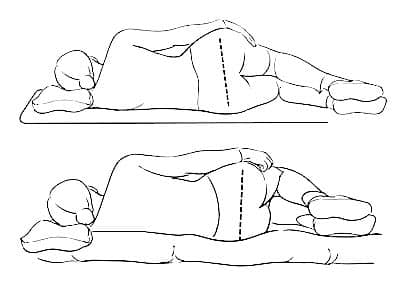 If you sleep on your side and have the wrong mattress, it can lead to shoulder pain or hip pain. A good mattress for side sleeping should conform to your body, taking the pressure off your hips and shoulders and aligning your spine so that your muscles can relax.
What's hard about choosing the best mattress for side sleeping is that every mattress feels great in the store, and you won't feel the aches and pains from misalignment until you sleep on a mattress for a few nights. The body's trunk (or "core") has over 30 individual muscles, and excess tension in any of them can cause pain or soreness over time.
Thus for side sleepers specifically we recommend buying a mattress online. Don't get roped in by a two-minute test in a store — that will tell you nothing about ultimate feel and durability in the long run.
Online companies typically have a trial period (up to 100 nights in some cases) where you can return the mattress for a full refund if it doesn't suit your preferences. You should definitely do your research before buying, but at least this trial process takes away the risk of you being stuck with a mattress for years that actually isn't a great fit.


My Top 5 Side Sleeping Mattress Picks
I have reviewed a number of mattresses that claim to be good for side sleepers, however I've narrowed down my top 4 for the purpose of this review. My top 3 are:
These mattresses are not necessarily #1 in my overall mattress reviews, but they do rate the highest when considering side sleepers. Note these are all high-quality mattresses that I consider very durable, especially the Purple 4 mattress.
Why These 5 Mattresses for Side Sleepers?
The mattress should have great pressure relief on the hips and shoulder
The mattress needs to align the spine when laying on your side
Ideally a little softer than average while offering great support
Still good option for other positions in case you occasionally sleep in other positions throughout the night or sleep with a partner
Best Mattresses for Side Sleeping Compared
Why Amerisleep?

Amerisleep is very high quality memory foam and ranks at the top of my memory foam mattress list as well. They have a few models, for side sleepers I would go with a softer option (their Liberty, Colonial, or Independence are good choices).
Amerisleep in general is very comfortable (in my opinion) and very good value.
They also have some unique cooling features in their foam and some very cool features in general, learn more in my full Amerisleep review.
Why Layla?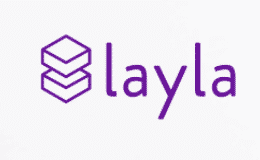 Layla is a relatively small and unknown memory foam mattress mattress company, but we need to mention them due to their great specs and price. Layla easily compares to models that are 3x expensive in stores.
The mattress is flippable, with two relatively soft options for sleepers. Read my Layla mattress review for a full analysis of the specs.
Layla also delivers only online, passing on some of the savings of not having retail stores to buyers. Layla stands out from the competition in my mind because the memory foam is copper infused, so it sleeps cooler than most memory foam mattresses.
Why Loom and Leaf?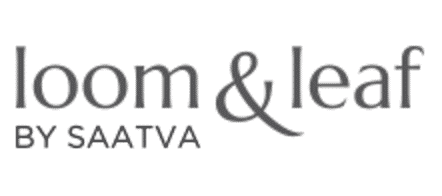 Loom and Leaf is designed to be a luxury memory foam mattress at an affordable price. The mattresses is sold only online, so it can compete with some of the top memory foam brands in terms of specs (think Tempur-pedic) at a fraction of the price. They're not marking up the product by a huge margin just to fund retail locations.
The company uses very high quality memory foam that offers side sleepers great support. Learn more about this mattress in my full Loom & Leaf review.
Loom & Leaf is made by an online innerspring mattress company (Saatva) that has been in the game a long time. They wanted to take on the high-end of the memory foam market, and Loom & Leaf is doing just that.
The mattress comes in three firmness settings: soft, medium, and firm. For side sleepers, we definitely recommend either the soft or the medium. The great thing about memory foam (especially quality memory foam like you get with Loom & Leaf) is that it has the best tradeoff between comfort and support while providing great orthopedic benefits. People often tell us their backs feel better after sleeping on these mattresses.
Why Purple 4?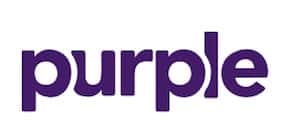 The Purple 4 is excellent for heavier side sleepers. You get four inches of the pressure-relieving gel material that the company calls hyper-elastic polymer. The material feels great overall, and with the Purple 4 you basically get a weightless feeling that I think most heavy people will really like.
With four inches of the gel material, heavy people won't "bottom out," which is something that can be common with other mattresses. The support coils will make sure heavier people are properly supported and it will be one of the most durable mattresses on the market as well
I like Purple mattresses a lot overall and would say there is a good reason why the company is so popular. I'd encourage you to read more at our New Purple Mattress Review.
Why Nolah?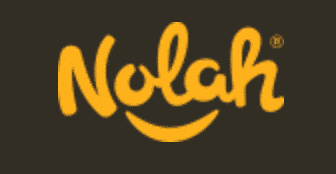 Nolah is a unique mattress because it does not use latex or memory foam in its comfort layer. The very top layer is a new concept called Air Foam. This mattress was designed with side sleepers specifically in mind. Testing shows that this mattress relieves pressure than memory foam does (see more on that testing HERE).
From my personal experience, the pressure relief really stood out to me as the best quality of the mattress. The mattress is also temperature neutral, so the pressure relief doesn't come at the cost of sleeping hot. If you want to take a shot on a cool, new concept, Nolah is certainly worth taking a look at.
Read our full Nolah review for more information.
Best For Heavy Side Sleepers
If you weigh 225 lbs. or more, then you will have special needs when it comes to getting a mattress. If you sleep on your side, because you are heavy you have a greater risk of "bottoming out." Bottoming out means that your weight presses through the top comfort layer(s) and then engages with the support layer(s). This means that even if the top of a mattress is soft, if you bottom out you might think the mattress is firmer (because you hit the firmer support layers beneath the comfort layers). To minimize the risk of you bottoming out, you should try to find a mattress that has a thicker comfort layer (something around 4-5 inches thick).
If you are heavier, you have greater support needs as well. You typically will want either high-density foams in the support layer or pocketed coils (even more ideal).
Having said this, I think the Purple 4 is an excellent choice for heavier side sleepers. You get 4 inches of the hyper-elastic polymer gel material. This means you won't bottom out. I had Marten from my team (who is 230 lbs.) sleep on the mattress and he didn't feel any pressure on his shoulders and hips at all. The mattress has pocketed coils in the support system. This means it is going to be about as supportive and durable as any other mattress out there. It relieves pressure extremely well, has a thick comfort layer, and is highly supportive. That makes it an excellent match for heavier side sleepers.
Best For Those Who Sleep Hot
If you sleep hot and sleep on your side, you might find that it is a little bit harder to get a mattress that is the right fit for you. Memory foam is a great sleeping surface for side sleepers, but one of the biggest complaints people have about the material is that it traps heat. So while you get one of the things you are looking for, you also get something you are looking to avoid. You'll have to do some extra research to find a mattress that fits both criteria.
Luckily, I believe that the Nolah mattress is a great fit for both side sleepers and those who sleep hot. If you've read the above passages, you'll know why I think it is so great for side sleepers. It relieves pressure very well and is definitely softer than average. What's also nice is that it isn't made with the same chemicals that memory foam is made out of the trap heat. The result is that the mattress provides a temperature neutral sleeping surface. That means you get great pressure relief without sleeping hot. That's a great combination in my opinion and is one of the reason why Nolah is so popular.
Best For Those With Neck Pain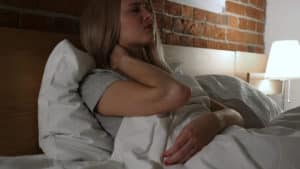 If you have neck pain and you sleep on your side, I would argue that the most likely reason you have the pain is because of your pillow, rather than your mattress. If your pillow isn't supportive enough, then your neck will crane downward in an unnatural position. That can easily cause neck pain issues. Similarly, if your pillow is too thick, then your neck might crane upwards, which can also cause pain issues. That was actually the issue for me 10 years ago when I had neck pain. I used two thicker pillows and develop neck pain. As soon as I corrected my pillow situation, my neck started feeling a lot better.
So instead of recommending a mattress to alleviate your neck pain, I would rather encourage you to check out our article on the best pillows for side sleepers. Any of the recommendations on that page should help alleviate any sort of neck pain issues that you may have. Again, I don't think your mattress is the cause of your neck pain, nor do I think getting a certain mattress will alleviate your pain. I would take a look at your pillows.
Best For Those With Back Pain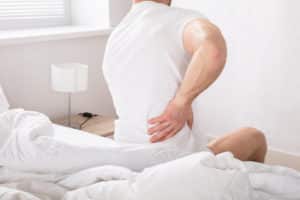 If you have back pain, I would first encourage you to see a doctor and get his/her opinion. These paragraphs do not constitute medical advice. I can only give my general opinion on the relationship between back pain and mattresses.
Typically, if you want to avoid back pain, you will want something that is more supportive and potentially a little firmer. This is definitely the case for back/stomach sleepers. It gets a little tricky when it comes to side sleeping, however. That is because what I just said contradicts what I've been saying in this entire article about how side sleepers want something that is a little softer and more pressure-relieving, with a thicker comfort layer.
Essentially, you want a balance of pressure and relief and support. You don't want the comfort layer to be too soft or too thin. You should seek a mattress that relieves pressure enough for you to be comfortable but is also very supportive at the same time. There aren't too many mattresses out there, but I would check out the Purple 3. I think that mattress is very supportive, yet the gel material is great at relieving pressure at the same time.
Best For Those With Hip Pain
If you have hip pain, the reason might be because of your mattress. However, I would still first consult a doctor before anything else. These paragraphs do not constitute medical advice. I am just giving an overview of my thoughts on this subject.
If you have hip pain because of your mattress, it is either because it is too firm or you are "bottoming out." Bottoming out means that your weight presses through the top comfort layer(s) and hits the firmer support layer(s) beneath. If you are bottoming out, then you need to find a mattress with a thicker comfort layer. If the top layer of a mattress is super soft, you can still feel a lot of firmness if you bottom out. That's why you need a thicker comfort layer.
I think the Amerisleep AS4 or the Purple 4 are good matches for hip pain. They relieve pressure well and have a thicker comfort layer. They are softer than average and they don't really run the risk of bottoming out (unless you are extremely heavy). I would give those mattresses a look if you are worried about hip pain.
Best Memory Foam Mattress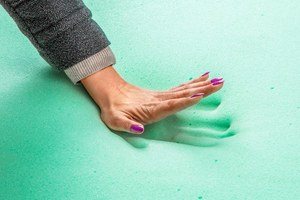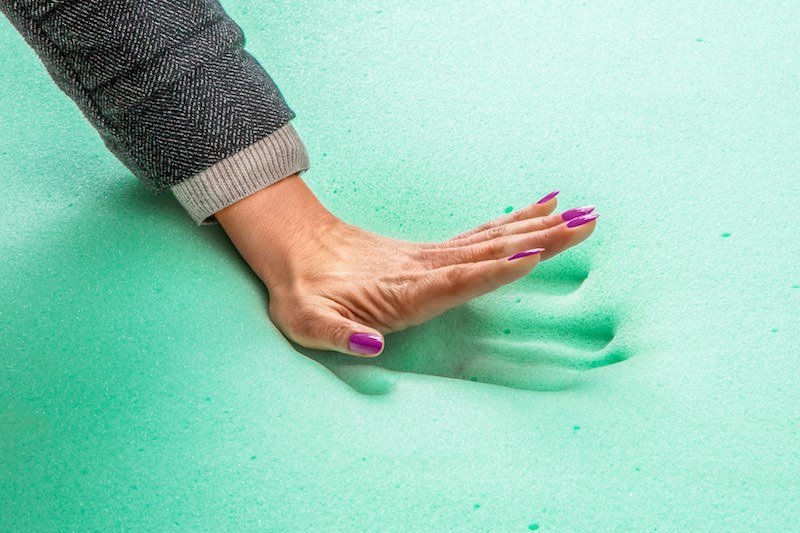 It's no coincidence that there are 3 memory foam mattresses out of the 5 listed in this article. Memory foam does an above-average job at relieving pressure compared to other types of material. So which one of the 3 should you get?
If you are looking for the truest memory foam feel where you slowly sink into your mattress and pressure really melts away, then I would take a look at the Layla mattress. The soft side of the mattress (it's flippable) is definitely softer than average and does an excellent job of eliminating any pressure while on your side.
A lot of memory foam owners complain about "sleeping hot." That is because memory foam can trap heat more than other mattress materials. If you want a memory foam mattress but are worried about sleeping hot, then I would look at the Amerisleep AS4. There are about 5 different ways why you will sleep cool at night. It probably does the best job of any memory foam mattress in terms of addressing the issue of sleeping hot.
If you want something with a little bit of firmness but is still a good choice for side sleepers, then I would take a look at the Loom & Leaf mattress. It has a unique feel where there is some initial firmness, but then the high-density memory foam layers start to kick in and the pressure goes away. It's pretty cool in my opinion, and that's why I think it's a good option for side sleepers who want a little bit of push back from their mattress.
Best Latex Mattress
Latex mattresses have many great properties and are becoming more and more popular. Natural latex mattresses are really the only way for you to get a truly organic mattress. A lot of companies will claim that they have "green" products, but in reality those claims are dubious at best. Natural latex mattresses, however, are actually quite "green."
Latex mattresses have good bounce to them. They are durable and they also conform well to the curves of your body. The foam is open-celled, meaning they are more breathable than many other types of mattresses. While all of these attributes are good, from my personal experience they don't relieve pressure as well as memory foam does. There's a reason why there are not any latex mattresses on my main list in this article.
Having said that, I do feel that the Zenhaven mattress is a great latex mattress pick for side sleepers. It is a flippable mattress with two firmness levels in one mattress. If you sleep on your side, then you should definitely choose the soft side of this mattress. I feel that it is a good value and will be one of the more durable mattresses you are going to find. The pressure relief is solid, especially for a latex mattress. Overall, it's just a good mattress.
Best Innerspring Mattress
Innerspring mattresses are very popular and are what a lot of people are most used to. The spring support system can make them good choices for back and stomach sleepers, but the materials on top of the springs are what can make them good for side sleepers too.
I like the Winkbeds mattress a great innerspring option for side sleeping. The coil on coil system makes the mattress great for contouring to the curves of your body. The pillow top is nice and soft and has a great feel to it that I think a lot of people will really like on their side. While this mattress didn't quite make my overall list, it is still a great choice if you know you would like to get an innerspring mattress.
Best Budget Mattress
From my experience, budget mattresses aren't as good for side sleeping because they don't have many premium materials in them. Usually they are really firm and don't have much of a comfort layer. So it can be hard to find a good mattress under $700 if you sleep on your side.
Having said that, I do think the Casper Essential is a good budget pick for side sleepers. It has a lot of the same design concepts as the original Casper does but at a much more affordable price. You still get 3 inches of premium foams, including a memory foam second layer. The mattress overall is softer than average and it performed well when I did a pressure map test. Overall, it is a good mattress for side sleepers at an affordable price, so I think you should consider it if you fit in this category.
More On Pressure Relief
If you sleep on your side, you are going to be naturally putting a lot of pressure on your hips, shoulders, and neck, which can cause tension throughout the spine. To sleep comfortably, you want a mattress that is soft enough to relieve those pressure points. Foam mattresses tend to be great at relieving pressure points and can be ideal for this aspect of sleeping on your side. If a mattress is too firm, it will cut off a lot of the blood circulation in your body, and it will potentially cause major aches and pains because it doesn't contour to the widest points in the hips and shoulders. It could lead to waking up in the middle of the night a lot, as well as a significant amount of tossing and turning as your body struggles to find a supportive position. A mattress that is too firm is something you want to avoid if you spend most of your time sleeping on your side. As I mention in my Tempur-Contour Supreme review, not all mattresses are suited for side sleepers.

More On Spinal Alignment
It is critical for your health that you find a mattress that contours well to your body and supports the natural alignment of your spine. If you sleep on your side and the mattress is too firm, your neck won't be properly supported and your spine will be thrown off its natural alignment. This could lead to back and neck pain fairly easily, which may compound over time. That's yet another reason why purchasing online from a company with a 100 night free trial can be so beneficial. You truly get to test to see what works for you!
If the mattress is too soft, you could sink in too much and your spine will be too curved. This could similarly lead to pain across your body. A mattress that is too soft is not ideal either.
Related: best pillow for side sleepers
Other Mattresses For Side Sleepers?
There is no one best mattress brand or type for sleeping on your side. A spring mattress with a pillow top can be a fine solution. Something unique like the Purple mattress can be great too, especially with their new models that have recently come out. A higher density memory foam mattress can be great, too, as it contours very well to your body and still relieves the pressure points on your hips and shoulders. Latex mattresses also can be good options. There is more than one way to skin a cat in this scenario. I recommend starting with the brands I recommended, see what you like or don't like, then use that as a starting point for making your final decision.
The following two tabs change content below.
Joe Auer is the editor of Mattress Clarity. He mainly focuses on mattress reviews and oversees the content across the site. He likes things simple and take a straightforward, objective approach to his reviews. Joe has personally tested nearly 100 mattresses and always recommends people do their research before buying a new bed. He has been testing mattresses for over 4 years now, so he knows a thing or two when it comes to mattress selection. He has been cited as an authority in the industry by a number of large publications. When he isn't testing sleep products, he enjoys working out, reading both fiction and non-fiction, and playing classical piano. He enjoys traveling as well, and not just to test out hotel mattresses! Joe has an undergraduate degree from Wake Forest University and an MBA from Columbia University.