Most people understand that the human body needs regular sleep in order to thrive. But beyond the fact that adequate sleep leaves them feeling rested and rejuvenated, people often don't realize what happens while they're sleeping or the specifics of why sleep is so darn important.
When a person is frequently unable to sleep, whether it's due to insomnia, stress, or an overcrowded schedule, it creates a number of problems. These issues range from the physical to the cognitive. For example, sleep deprivation increases the risk of Type 2 diabetes and makes it difficult for people to process or consolidate memories, which can hinder their ability to remember or perform new skills.
But it's not all bad news. On the other side of the coin, adequate amounts of sleep can affect the body in a number of positive ways. For example, obtaining high-quality sleep on a regular basis helps strengthen the immune system and keeps the brain functioning at its best.
The more people understand exactly why sleep is so important, the more likely they are to prioritize proper amounts of rest. In that spirit, here are some of the downsides of sleep deprivation as well as the many benefits of getting more sleep.
[Editor's Note: The content provided on this site is for general informational purposes only. Any medical information provided is not a substitute for professional medical advice. We encourage you to consult with the appropriate health expert if you have concerns.]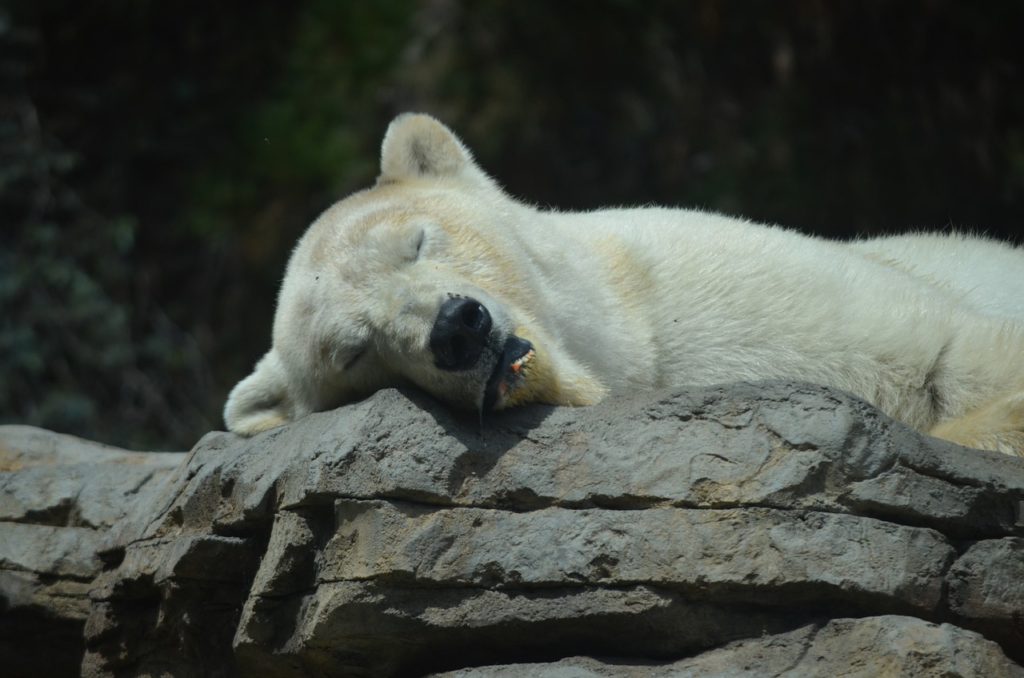 Sleep And Your Heart
Shortened sleep duration is a problem that can heighten the threat of heart attacks, stroke, and coronary heart disease. The recommended sleep duration is between seven and eight hours per night; inadequate sleepers get less than six hours nightly.
There has been a significant amount of research into how a lack of sleep affects the heart, as does insufficient amounts of deep sleep. Studies have shown that inadequate sleep increases the risk factors for heart disease. Some of these risk factors include hypertension (due to a failure of one's blood pressure to lower with sleep), insulin resistance, and an increase in C-reactive protein.
Sleep apnea is a condition that frequently provokes sleep deprivation and is thought to be bad for the heart. It is a disorder in which a person stops breathing while sleeping. When this happens, it causes an increase in blood pressure and heart rate. As a result, sleep apnea puts a strain on the cardiovascular system.
Weight Gain And Lack of Sleep
Sleep deprivation can contribute to weight gain in a number of ways.
For starters, when a person fails to get enough sleep, their body's hormone production changes. Under normal circumstances, a person produces a hormone called leptin that reduces hunger. Inadequate sleepers produce less of this hormone and experience an increase in ghrelin, a hormone produced in the stomach that stimulates hunger. Often, this hunger is for convenient, high-calorie foods such as sweets and fast foods that are high in starch, carbohydrates, and salt. Because of this, sleep deprivation is often associated with weight gain.
Additionally, most people experience a dip in their metabolism rate when they're awake for extended hours without adequate rest. There's also some evidence that lack of sleep can make losing weight more difficult in addition to contributing to weight gain.
Getting A Better Night's Sleep
Considering the problems that come with being an insufficient sleeper, it's important for people to commit to getting a better night's sleep. Here are some strategies for doing just that:
Start by determining what is impacting your ability to get a proper amount of rest. For some people, the answer is simply that they need to go to bed earlier. Busy individuals should adhere to a schedule for when they'll stop working, what time they'll go to bed, and what time they'll wake up each day.
In general, everyone should go to sleep and wake up at the same time every day of the week, including weekends. This helps train your body to fall asleep at the same time every night, which can increase the chances of getting a full night's sleep.
People who suffer from insomnia or are unable to sleep a minimum of seven hours should make adjustments to their sleep-related habits, otherwise known as sleep hygiene. The bedroom should be a quiet place that's free of televisions, computers, smartphones, and other devices, as light from electronics can interfere with the production of melatonin. This hormone helps people to feel relaxed, less alert, and sleepy. The bedroom should also be a room that's only used for sleeping and intimacy.
Getting a good night's sleep also includes adjusting what and when a person eats and drinks at night. Plan to eat dinner and have your last alcoholic drink of the day at least three hours before bedtime. Caffeine is another cause for concern for people who are unable to sleep. Chocolate, sodas, and coffee are all caffeinated items that should not be consumed in the four to six hours before bedtime.
Adopting certain self-care rituals may make it easier to sleep through the night. For example, exercising at least 30 minutes every day or taking a warm bath roughly an hour before going to bed can help people  sleep better.
People who feel they're suffering from sleep apnea or snoring should contact their physician, who will do an evaluation and order testing. Proper diagnosis and treatment is essential for making sure these conditions don't interfere with sleep.
The following two tabs change content below.
Joe Auer
Joe Auer is the editor of Mattress Clarity. He mainly focuses on mattress reviews and oversees the content across the site.
He likes things simple and take a straightforward, objective approach to his reviews. Joe has personally tested nearly 250 mattresses and always recommends people do their research before buying a new bed. He has been testing mattresses for over 5 years now, so he knows a thing or two when it comes to mattress selection. He has been cited as an authority in the industry by a number of large publications.
Joe has an undergraduate degree from Wake Forest University and an MBA from Columbia University.