This week we sat down with Scott Paladini, the founder of the recently launched Bear Mattress.  To learn more about the mattress check out our Bear Mattress review. Also, read the Bear Pro mattress review and Bear Hybrid mattress review.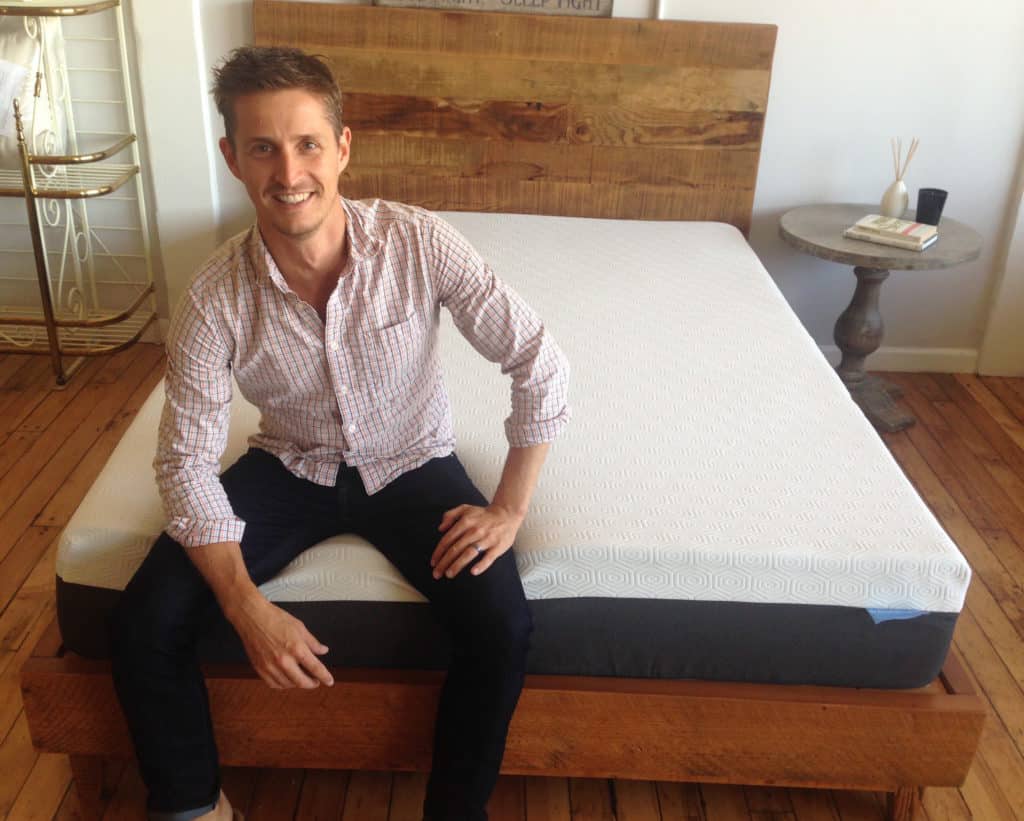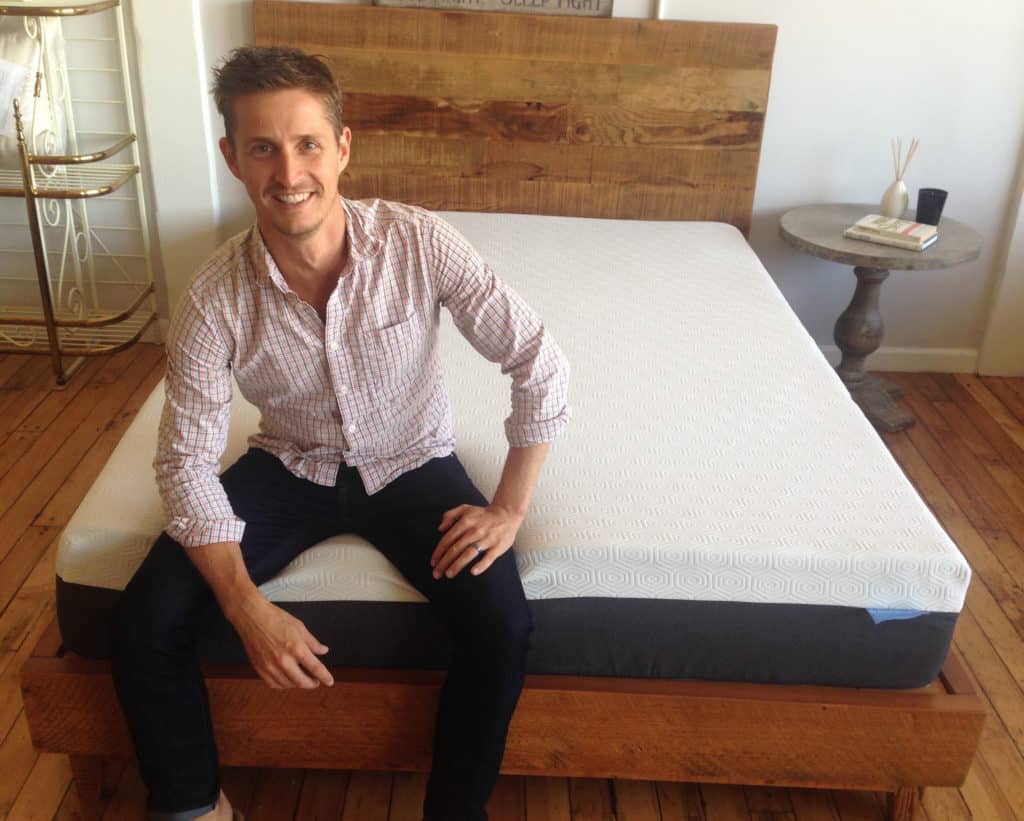 What is your role at Bear Mattress?  Can you tell us a little about the company?
My main role at Bear Mattress is to help people sleep better.  It sounds cheesy but it's the truth.  Bear Mattress was founded to improve the way people sleep, and that includes a couple aspects: first, it's all about offering the consumer more value for their money, and we have done that by cutting out the middle-man retailer and selling direct to consumers. Second, it's about eliminating the the stress and hassle you with retail stores – the abundance of choices and styles – which we did by building one universally comfortable bed and giving customers 100 night risk-free trial. Third, it's about engineering and building a better mattress that works for the consumer. We did this by including some of the most premium foams on the market and incorporating Celliant technology into our cover. Combining all three of these elements creates a positive environment for the consumer – they're not getting ripped off, the purchasing process is relaxed, and at the end of the day, they get an incredible mattress, all of which make for a much better night's sleep.
What is your background?
My family has been in the mattress business for over 25 years, so this is something I've seen first hand my whole life. Before starting Bear Mattress, I owned my own small, boutique retail mattress store called Hibernate Bedding. We did it a little differently than your typical mattress store, but what it really did was help shape Bear Mattress foundation. One, it showed me all the flaws with the mattress buying process and two, it taught me how to provide a super high level of customer service and understanding. Your product is only as good as your customer service, and we rank that as the most important facet of the business.
Why did you decide to leave the mattress store angle and go after the bed-in-a-box market?
Last year, I transitioned the running of Hibernate Bedding to my family, because I felt that the bigger opportunity to make an impact on a larger scale was through the online market – was by designing my own product. I enjoyed my time as a local business owner, and we did a lot of good in our community, but I know that working online is better way to reach people and allows me to offer a better product at a better value. With the broader reach, we hope to eventually make a bigger impact on a lot of communities through charitable work.
What made you want to go after the athletic market with the mattress?
I love sports, and working out is a must just about every morning for me. Exercising starts my day off right, even if I just go for a short run. I've run a couple marathons and continue to push myself, but I'm not that young anymore, and my body definitely feels all those little aches and pains that come with demanding a lot from your body for years and years. So as we began to explore building the mattress, we spoke with some professional athletes, sleep doctors and designers who really understand recovery and how important it is to your life and well-being.  Sleep ranks up there with nutrition and exercise as one of the most – if not the most – important factors that can affect your performance, and we knew that we could build a mattress for athletes and people living an active lifestyle that would not only be comfortable, but really help them recover and give them an edge.  Once we started down that path, it snowballed into the product we have today.
RELATED: Best Mattresses for Athletes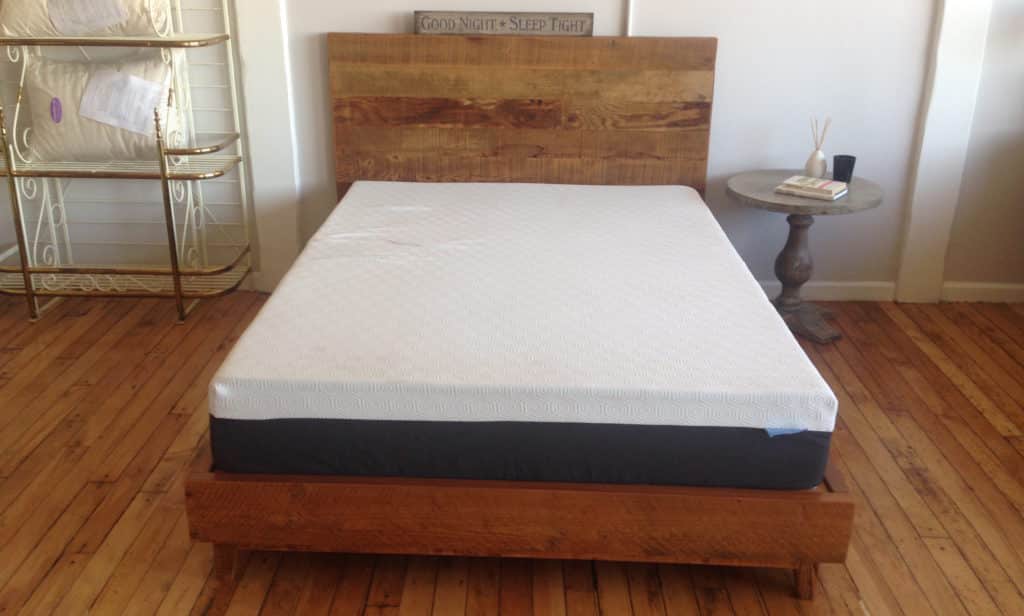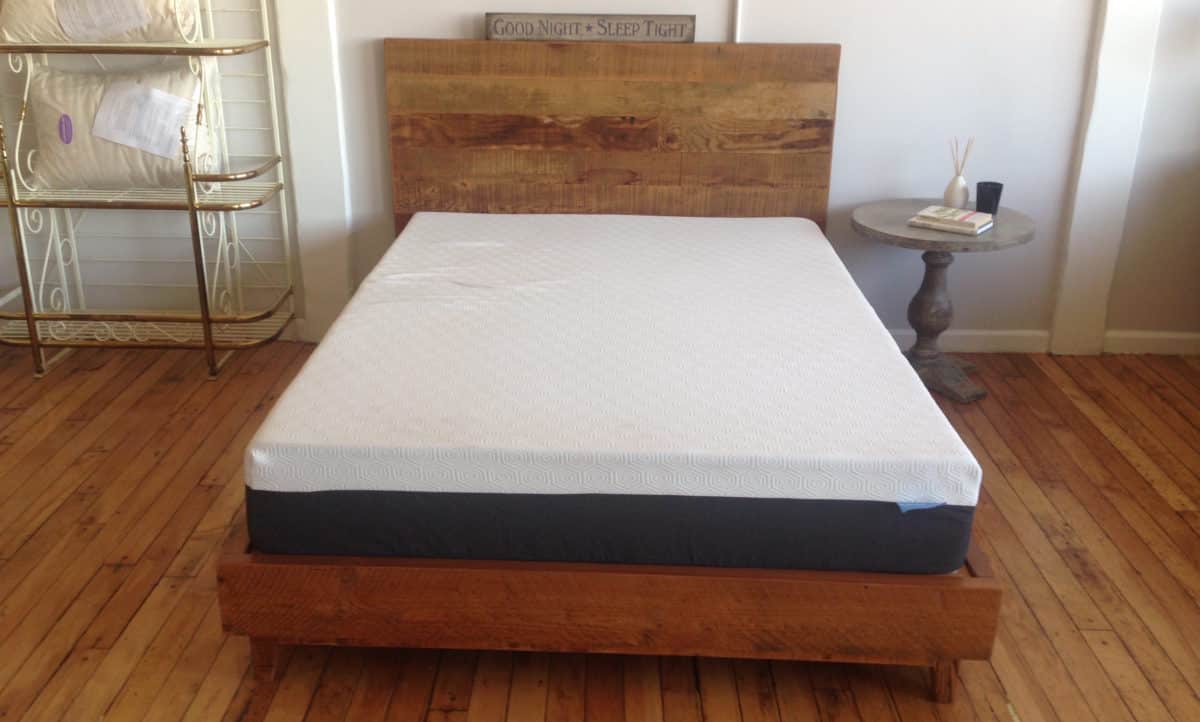 How are you going to get the word out to your specific audience?
We are really focused on building awareness for recovery sleep and how it can improve your performance both in the gym and in life. We're also really excited to launch our Brand Ambassador program over the next couple months. We're working with professional athletes who sleep on a Bear Mattress, and we're talking to them about their training, discussing their habits and how important sleep is to them and their performance. We're working with really unique, inspirational athletes, and we want to give them a platform to tell their enlightening and motivating stories. We're also expanding our blog focus not just on sleep but on the active lifestyle – we'll be testing fitness trends, posting recipes and talking to trainers, nutritionists and other experts about how to live a healthier and more active life.
What got you interested in Celliant technology?  Was it challenging to incorporate the technology in the mattress?
Celliant came on our radar a while back. In fact, I first learned about it while still working on the retail side. The more research we did, the more we realized how unique and amazing the technology is, and in the end we knew we wanted to incorporate it into the bed in some way. Celliant is the result of a bunch of minerals found in nature woven into a fabric. The fabric then converts your latent body heat into infrared energy, and when you wear or sleep on it, oxygenation in the blood is increased and recovery is sped up. There have been nine clinical studies on the technology, so we felt very comfortable with using it and marketing it. The hard part was trying to get to the price point of $850 for a queen mattress that has Celliant technology incorporated to the bed and still deliver a seriously premium mattress. That was the toughest part, but we did it without sacrificing any quality.
How do you view the other bed-in-a-box companies, as allies or competitors?
I mainly view them as allies in spreading the word on a new way to purchase mattresses.  The online market still only represents less than 5% of the total market, and the big retailers and big manufacturers are spending hundreds of millions of the dollars to keep the old way alive and make sure consumers don't purchase online.  The more online sellers exist, the more the market will shift.  As that begins to happen, we can only worry about building our company in the best way possible. By focusing on authenticity, premium products and putting our customers first, I think we've set ourselves up to be in great shape for the long run.
What's the status of the company now (funding, employees, etc)?  How do you see the company growing over the next year?
We have a small, but dedicated team of employees, and we're currently fine with our funding. We are working on expanding the team, and potentially raising additional capital, but only if it seems necessary.  Keeping with our current pace, we will likely be double the size we are now in the next six months.  It is all moving very fast, and we're very excited.
What is next for Bear Mattress?
Right now our focus is on the mattress and building the brand, but we are definitely are looking at creating additional products that can help athletes and active people improve their sleep and performance. You can expect more products from Bear Mattress over the next twelve months.
Additionally, as my background is in physical retail, we are going to look to expand the locations where people can try out a Bear Mattress before purchasing.  Right now, we have a showroom in Hoboken, NJ, where we encourage people to come by, meet the team, and test drive the mattress.
Any final word?
We're just really excited to offer a product we truly believe in – a product we think will really help people – and to be able to get it to them for a low price. Thank you very much for the opportunity to speak with you today, and for giving your readers a bit more insight into Bear Mattress.
Scott provided a unique discount code for Mattress Clarity readers.  See our Bear Mattress coupon page for details.