If you've ever been mattress shopping you know the sheer number of options can be overwhelming. Some mattresses can last up to a decade, which means you're investing in a good night's sleep for a pretty long time.
The more durable the mattress, the less likely you will need to purchase a new one anytime soon. Knowing what and how your mattress is made will help you assess its durability and longevity.
While mattresses come in all types of material and filling, this post will focus on the durability of the popular memory foam mattress.
What is Memory Foam?
Memory foam is made up of a material called visco-elastic polyurethane foam (memory foam just sounds a lot better, right?).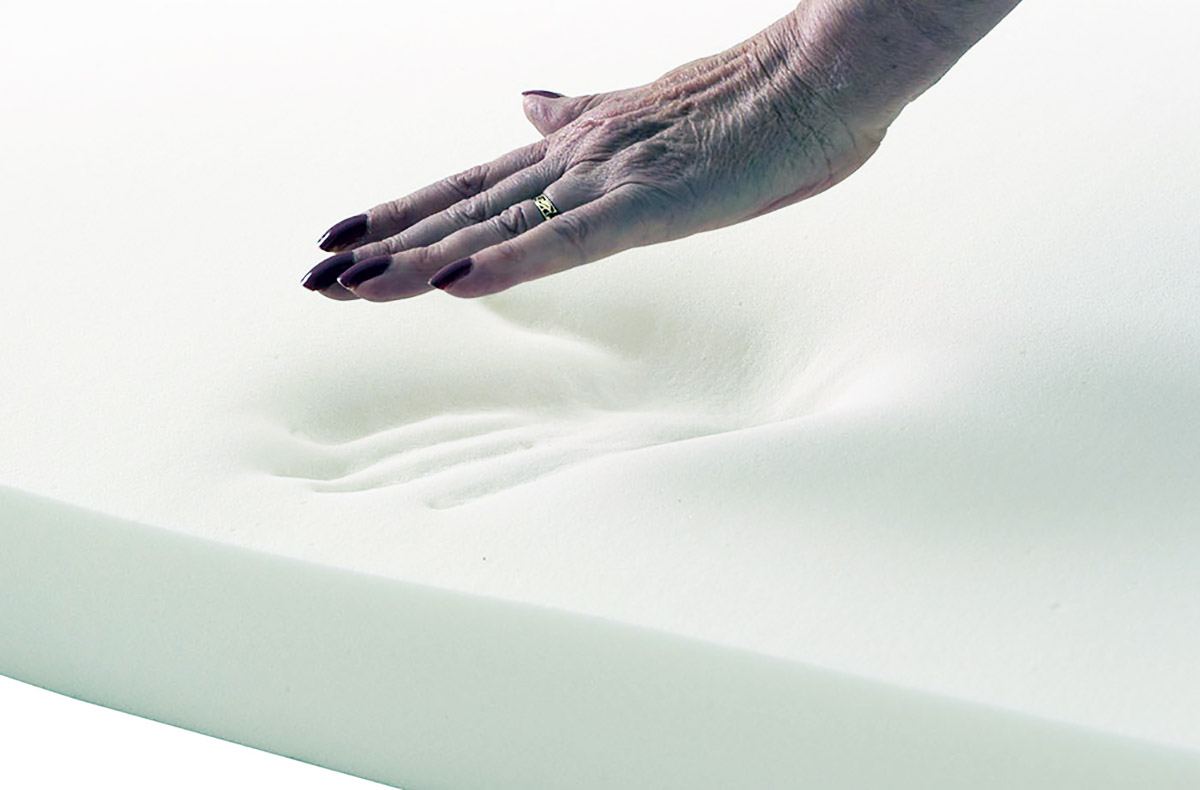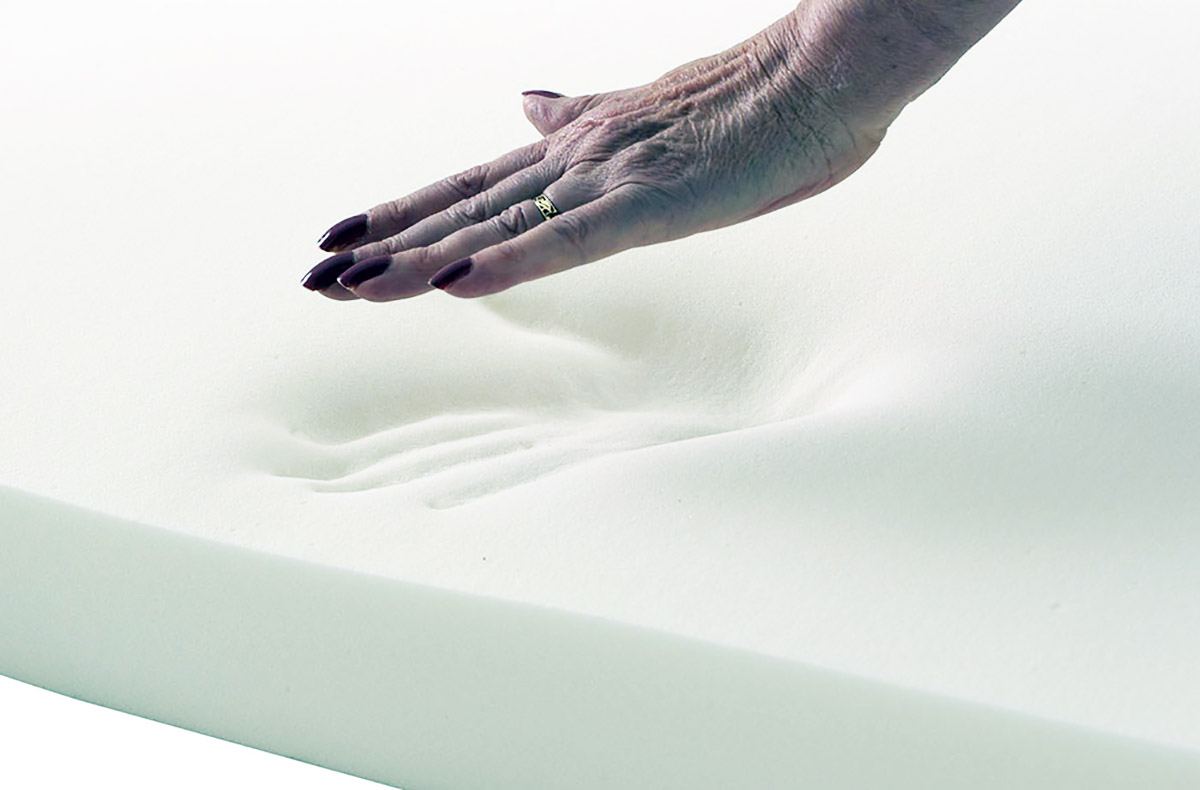 Quick fun fact: Memory foam was invented in the 1960's by researchers funded by NASA to improve the airplane seat cushion for test pilots!
It has become increasingly well known because it uniquely conforms to your body through heat and pressure. Tempur-Pedic really made this material popular with their line of memory foam mattresses that so many people own today.
Mattress retailers say that memory foam mattresses provide health benefits. The conforming ability of memory foam, for example, allows for greater spinal alignment, which can be great for those with back pain issues.
RELATED: Memory Foam vs Hybrid Mattresses
How Long Should a Memory Foam Mattress Last?
Memory foam mattresses typically last between five and 10 years, but the longevity depends on several factors. Mattresses that are less than 10″ thick usually only last about five years, while thicker mattresses have a longer lifespan. The sleeper's body weight can also impact how long the mattress lasts. If a heavy person rests on a soft mattress for several years, the bed could start to sag.
Memory foam density also plays a significant role in how long a mattress will last. If a 12″ mattress contains only low density foam, it may only last seven years.
Durability
When it comes to the lifespan and durability of your memory foam mattress, you will want to take two main things into consideration: layers and foam density.
Layers
Memory foam mattresses aren't just made up of memory foam (see our Layla mattress review as an example). They typically have memory foam on the top comfort layers and then either polyfoam or springs as the support system. The number of layers and density of each layer helps determine the durability and overall quality of the mattress.
There is often a base layer followed by two or three additional layers. Every mattress is susceptible to a "weakest link," where if one of the layers is really low-density, then the mattress overall will be less durable, even if the other layers are high-density.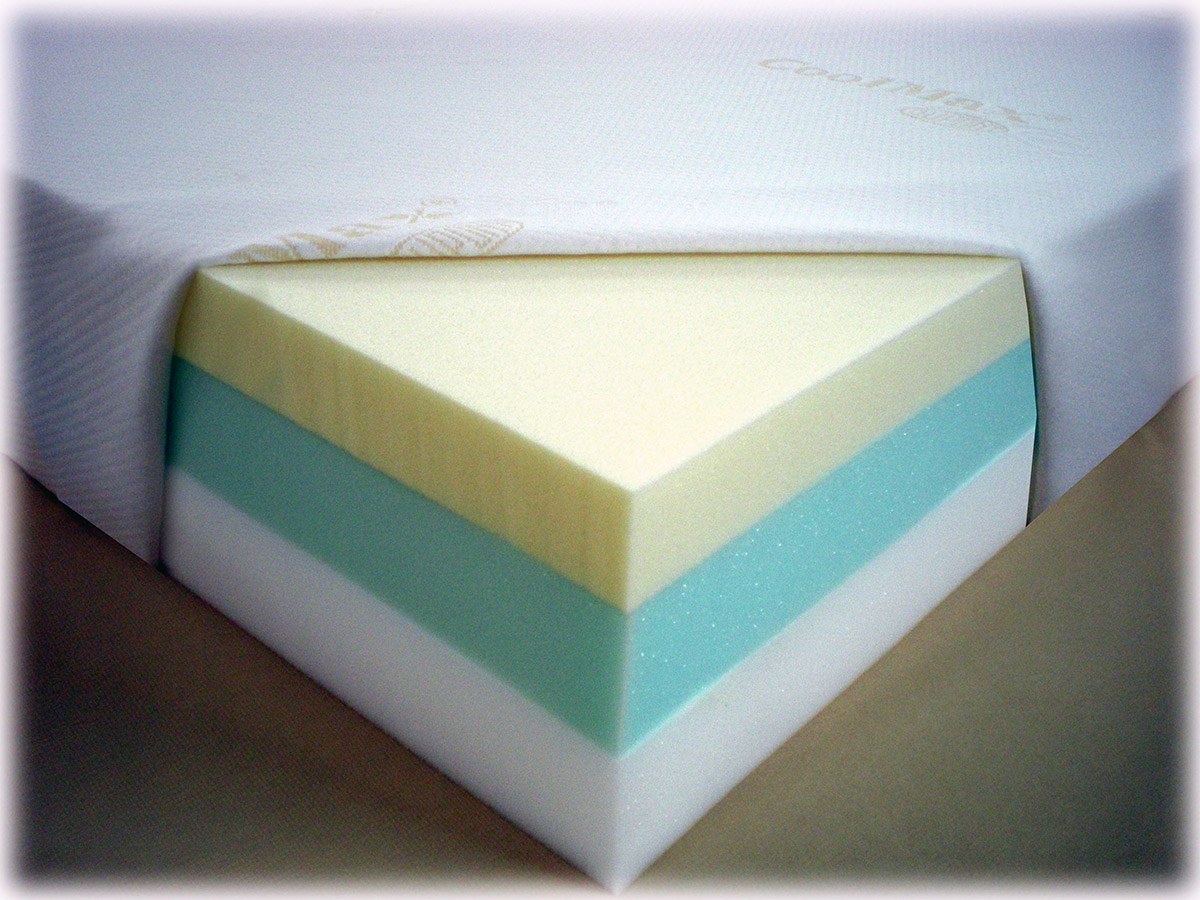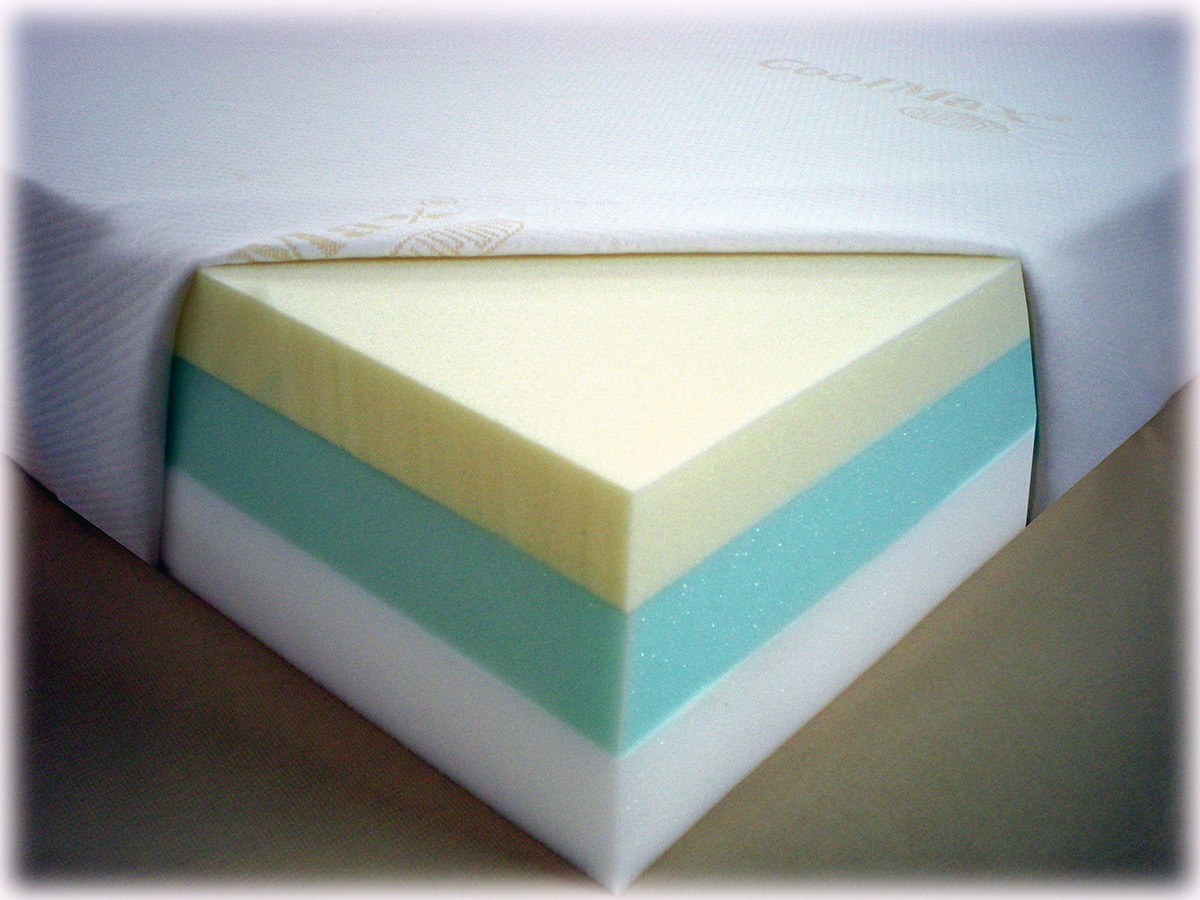 The base of the mattress often sets the foundation for durability. Most likely, a thicker and higher-density base layer equates to a more durable mattress. If the base layer is polyfoam, a density of 1.8 lb or more is considered good for durability.
Density
Foam density is measured in pounds per cubic foot. Mattress are often 2-5 pounds per cubic foot. Density levels typically fall into these three categories for memory foam mattresses:
Low-Density: 3.5 lb and under.
Medium Density: above 3.5 lb and below 5lb/cubic ft
High-Density: 5 lb/ cubic ft or more
In many mattresses, the base layer is often the thickest layer (in terms of height). The higher the density of the base layer, the more support the mattress will provide overall.
Higher density means there is more foam per cubic foot within the mattress layer. This translates to higher durability and higher quality.
And yes, the mattress will most likely be more expensive. More expensive mattresses will tend to have more memory foam than other types of foam as well.
Keep in mind that density does not equal firmness when it comes to foam. However, higher density typically means more durability and more support.
Bottom Line
The truth is a good mattress fit is a personal choice. But when it comes to memory foam mattresses, make sure to look at these qualities:
The number of layers within the mattress
What type of foam makes up each layer (memory foam or other)
How dense each layer is (low, medium, or high density)
Typically, a higher density foam (measured in pounds per cubic feet) means more support and more durability – and a higher price tag.
Katie Golde
Katie manages the day to day operations of the Mattress Clarity news site and reviews sleep products in addition to writing and editing sleep news. She hails from Austin, where she lives with her growing family. She is a Certified Sleep Science Coach and has a master's degree in Journalism from Northwestern University and has a background in health and science content. Her work can be found in print and online publications like Discover Magazine, USA Today and The Huffington Post.