Gone are the days when one could breeze down a bedding aisle in a large department store – now pillows can be found everywhere! In particular, these two foam pillows come from online mattress retailers, GhostBed and Leesa. They share several similarities, including removable covers that can be laundered but in general, they feel notably different due to their core filling.
So, which one could be the best fit? Read on for our full GhostPillow vs Leesa Pillow comparison.
GhostPillow vs. Leesa Pillow: Top Similarities
Solid pieces of molded and ventilated foam
Products of mattress companies
100+ night trial periods
Removable covers can be laundered 
Good fit for side sleepers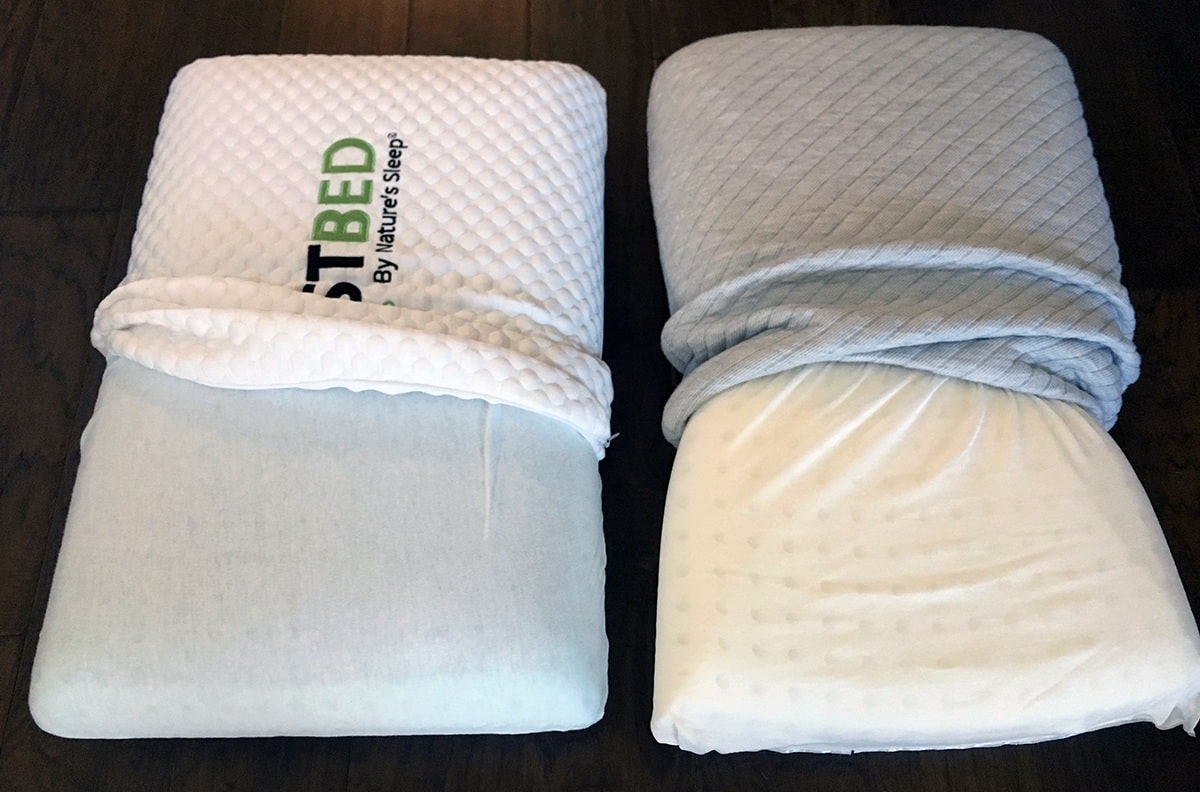 GhostPillow vs. Leesa Pillow: Key Differences
GhostPillow
16" x 24" x 5.5" – Queen size (only size)
Weight: 2.86 lbs
Filling: solid ventilated piece of gel memory foam
Performance Cooling Side: Proprietary layer of phase change material
Exterior Cover Performance Side: High-performance moisture wicking
Exterior Cover Reverse Side: 97% premium polyester, 3% spandex
Inner Cover: 100% soft cotton scrim
The brief scent of lavender that should dissipate after a few days
101 night-trial
5-year warranty
Made in China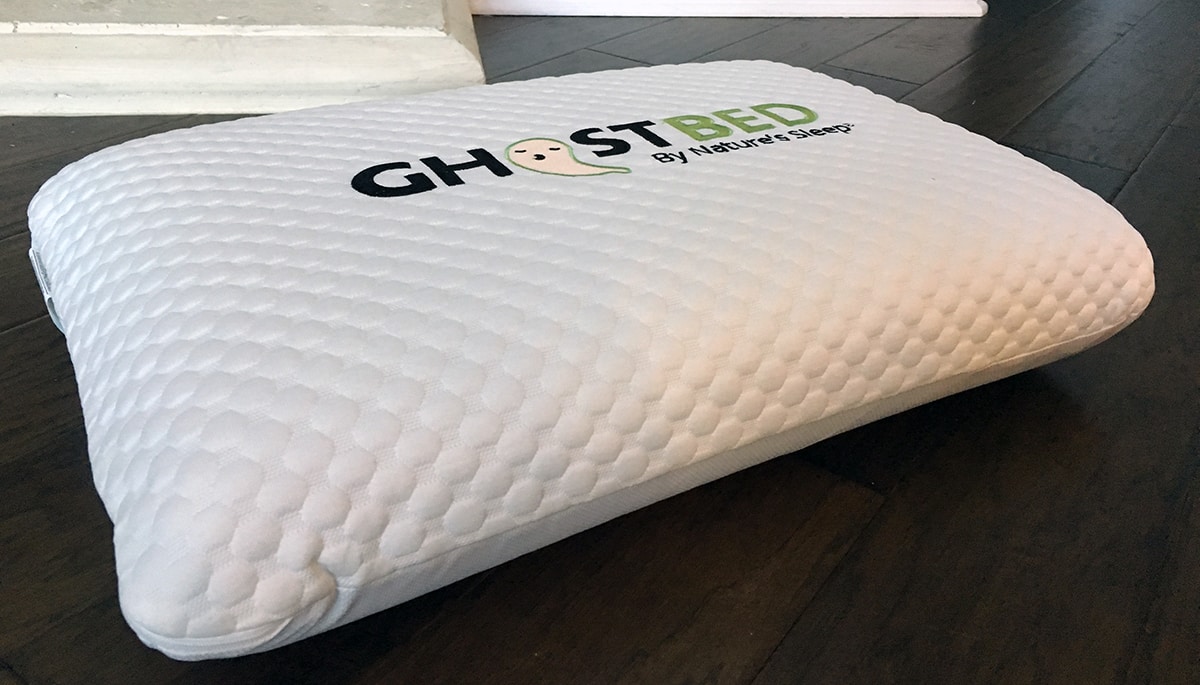 Read the full GhostPillow review, here.
Leesa
Standard size: 18" x 26" x 5"
Filling: a solid piece of 100% Avena foam (ventilated)
Cover: 70% Polyester, 17% Viscose, 13% Nylon
Comes in King and Standard size
Designed for all styles of sleeper and all body types
Price: $75 for Standard size, $95 for King size
Included in Leesa's One-Ten Program, one pillow will be donated for every ten sold
Hypoallergenic
100-night trial
Made in the USA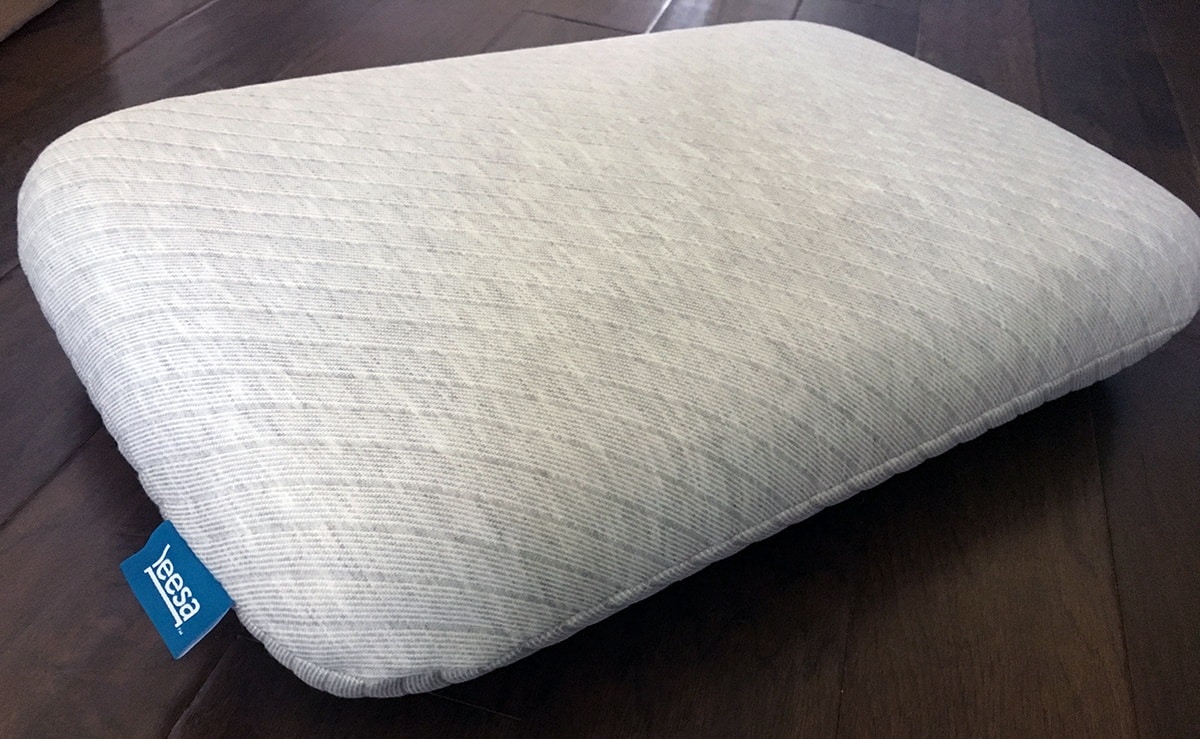 Read the full Leesa pillow review, here.
Who Might Choose GhostPillow…
Those who find the scent of lavender soothing. After the GhostPillow has initially off-gassed – meaning individuals may notice a chemical-like smell – most will likely catch the scent of lavender. Lavender has soothing properties and is often used for things like pillow sprays to help calm your senses; it should dissipate over time.
Sleepers who prefer memory foam over latex foam. The core of the GhostPillow is memory foam and the pillow offers that classic feel, which essentially means that sleepers can expect a "sinking in" feeling when they lay their heads down. This is especially true in comparison to the Leesa pillow (which is made with bouncier proprietary Avena foam).
Hot sleepers. The removable cover of the GhostPillow is made with a technologically enhanced performance fabric that has Phase Change Material built-in. This type of technology helps pull heat from the body and regulate temperature.
Who Might Choose Leesa…
Customers who favor a charitable aspect to shopping. The Leesa pillow is a part of Leesa's One-Ten Program, which means one pillow will be donated for every ten pillows sold.
People who want multiple size options. The Leesa pillow currently comes in Standard and King sizes, while the GhostPillow currently only comes in one size (Queen).
People on a budget. It's close but the Standard size Leesa pillow retails for $75 (a King is $95) and the GhostPillow (one-size only) is $85 on the GhostBed website.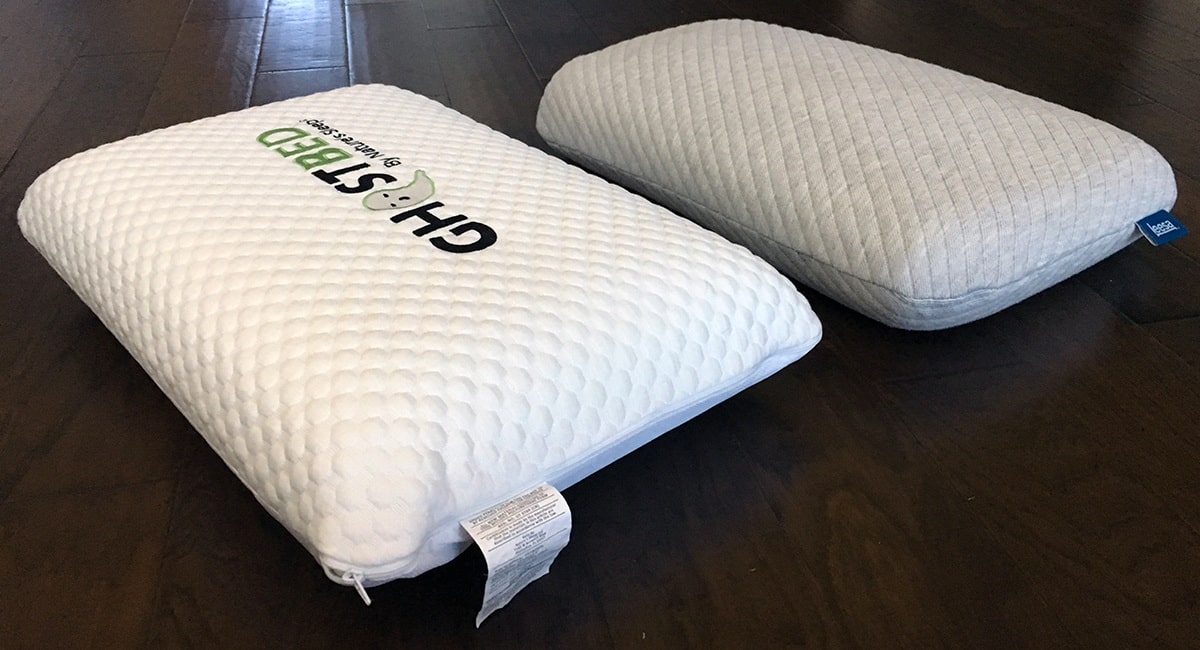 Who Might Choose Either Pillow…
Side sleepers. Side sleepers tend to need the most height and loft in order to achieve a neutral head, neck and spinal alignment and sleep well. The GhostPillow is 5.5″ in height and the Leesa pillow is 5″ in height, and since they're both solid pieces of foam, each offers a decent amount of firmness and support. While everyone's weight and height vary, both of these should be particularly appealing options for most side sleepers.
RELATED: Best Pillows for Side Sleepers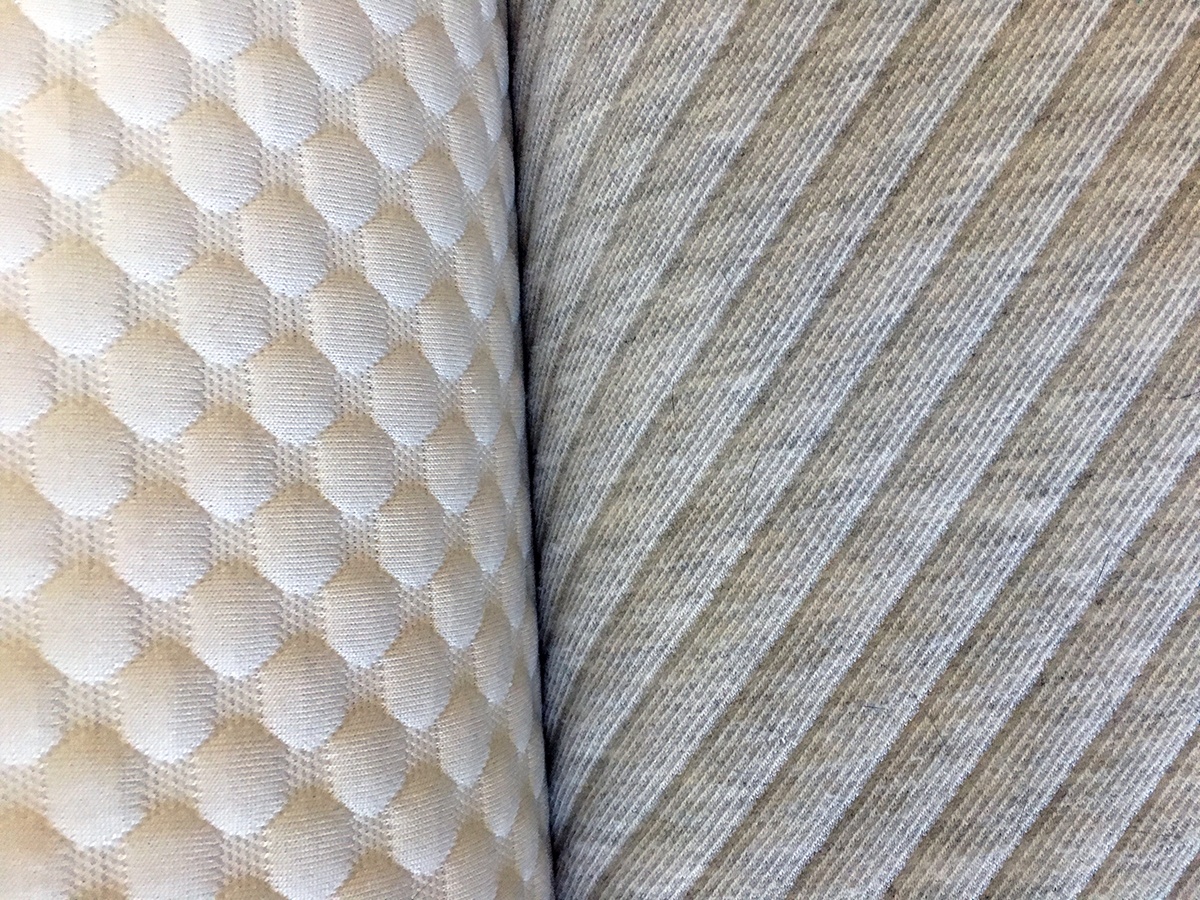 Overall
There are two main differences between the GhostPillow and the Leesa pillow – namely the type of foam used in their cores and the fabric in their outer covers.
Individuals who love the traditional contouring feel of memory foam – and especially those who sleep hot and like the smell of lavender – will enjoy the GhostPillow from GhostBed. Leesa's Avena foam, with its proprietary latex-like foam, is wonderfully lightweight and has a bouncier and more responsive overall feel than memory foam.
If these pillows potentially seem like they could be a good choice, shoppers have at least 100 nights to try either one out.