Shopping for a mattress? You may be making a choice between two foams: Avena® vs latex. Both of these mattress materials offer more airflow, support and durability than memory foam, and they are available as layered foam or foam-hybrid mattresses. 
Yet, these two mattress foams have as many differences as similarities. Here's how you can decide which one is best for you.
What is Latex?
Latex is a sustainable, natural mattress material sourced from the sap of rubber trees. Latex mattresses are known for their support, responsiveness, durability and breathability.
What is Latex Made of?
Tap into the Hevea brasiliensis rubber tree, and you'll find a liquid sap that can be transformed into latex and made into countless consumer products. Liquid latex is transformed into foam and molded into a springy, bouncy material for mattresses through a process known as vulcanization.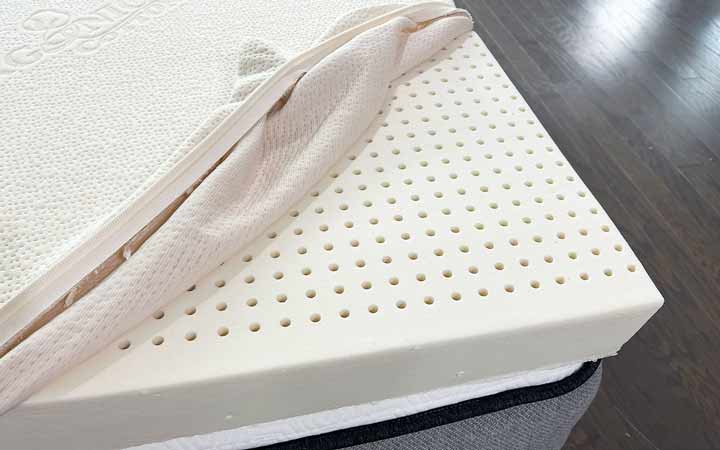 Depending on the vulcanization process, you can end up with a latex foam that's less dense (Talalay method) or that's more dense (Dunlop method).
What is Avena® Foam?
Avena® is a high-support polyurethane foam trademarked by the Carpenter Co. and used in Leesa mattresses. Avena® foam is a latex-alternative with properties that fall between natural latex and conventional polyurethane (memory foam) mattresses.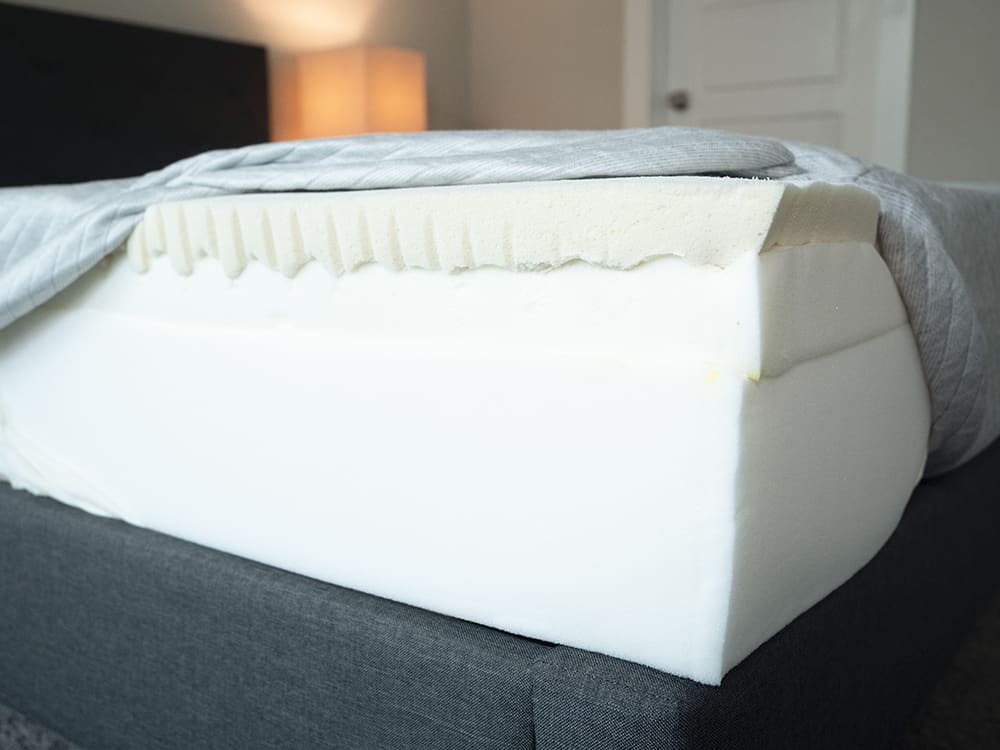 Properties of Avena®
Avena® mattresses offer more support, airflow and pressure relief than memory foam mattresses. Its properties may appeal to fans of memory foam mattresses who desire a bit more bounce and want to sleep cooler.
If you enjoy the springy, bouncy properties of latex but wish you could also get more of the cushiony pressure relief of memory foam, Avena® offers the best of both. If you love the pressure relief of memory foam but want to sleep cooler at night, Avena® offers more breathability and airflow than conventional memory foam.
What are the Specs?
Avena® Foam Specs
Density: 3.6pcf
Indentation force deflection: 20-26
100% recyclable
GREENGUARD Gold Certified (low VOC)
CertiPUR-US ® Certified
Made without ozone depleters
Made without PBDE flame retardants
Made without mercury, lead and other heavy metals
Made without formaldehyde
Made without phthalates regulated by the Consumer Product Safety Commission
emissions for indoor air quality (< 0.5 parts per million)
Avena® Foam vs. Latex
How does an Avena® foam mattress compare to a natural latex mattress? Discover the similarities and differences between these two foam mattress materials:
Similarities
Feel
Avena® foam and natural latex foam have a similar bouncy, springy feel. Natural latex is generally described as "buoyant"—the feeling is like floating or lightly bouncing on top of the mattress. Unlike conventional memory foam, which tends to wrap around your body and provide a sinking feeling, Avena® foam offers a springy, bouncy feel similar to latex while also providing the cushiony pressure-relieving properties of memory foam.
Hypoallergenic
Avena® foam and natural latex foam are both considered hypoallergenic, which means they are unlikely to cause an allergic reaction. Hypoallergenic does not mean 100% allergen-free, and there are known instances of both latex allergies and polyurethane allergies.
Differences
Durability
Up until now, natural latex was the mattress material of choice if you wanted durability. Latex has a longer lifespan compared to conventional foam mattresses that break down more quickly over time.
Avena® foam is designed to be more durable and resilient than latex, which makes it the durability leader of the mattress material world.
Material
The biggest difference between a latex mattress and Avena® foam mattress is the material.
Avena® is a polyurethane foam. Polyurethane foam is characterized by its structure, which offers support and cushioning. The structure of polyurethane foam can be altered for varying levels of comfort. Avena® foam is a high-support polyurethane foam material that has been altered to provide sleepers with a sleeping experience that offers the cushiony support of memory foam with the bounce, durability and breathability of latex.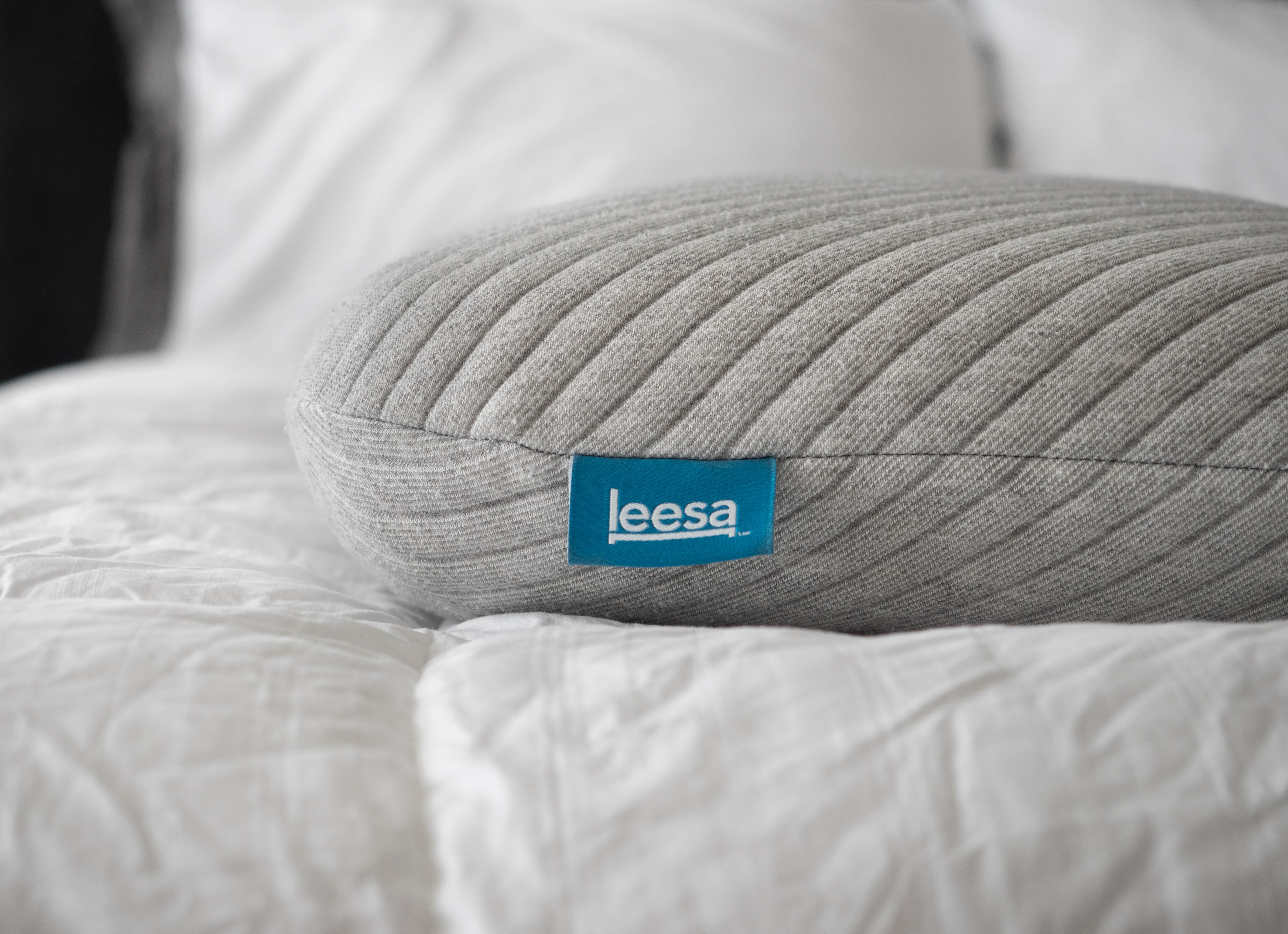 Natural latex is naturally sourced from the rubber tree. It is a sustainable material that is considered eco-friendly.
Natural latex is not 100% chemical-free; the vulcanization process that turns the liquid sap into foamy slabs of latex is considered a chemical process. Still, many latex mattresses have earned organic certifications, such as GOTS (Global Organic Textile Standard), GOLS (Global Organic Latex Standard), OEKO-TEX, and others.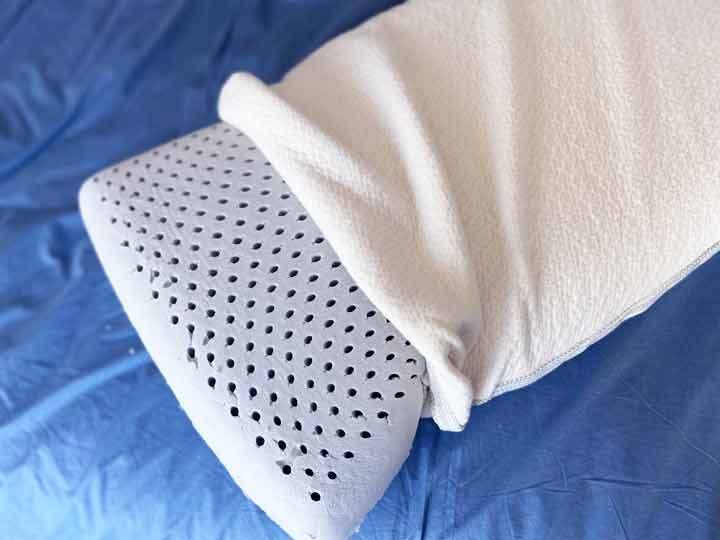 What to Consider When Choosing Between Avena® Foam and Latex
Should you choose an Avena® foam or latex foam mattress? Here are a few considerations to help you decide which mattress is best for you.
Budget
Finding the best mattress for the money is a top consideration for most mattress shoppers. If budget is a concern, Leesa mattresses made from Avena® foam have the advantage over comparable latex mattresses.
Sleeping Preferences
Your sleeping preference can play a big factor in choosing the right mattress.
If you are a back sleeper, either latex or Avena® foam will offer a supportive sleep surface.
For side-sleepers, Avena® foam may have a slight advantage if you want some additional cushioning for hips or shoulders or you weigh more than 230 lb.
Stomach sleepers who are lightweight may prefer the Avena® foam mattress; however, average or heavyweight stomach sleepers may prefer a latex mattress because it's a bit more supportive.
Allergies
Both latex and Avena® foams are considered hypoallergenic.
Natural latex repels common allergens such as mildew, mold and dust mites. However, natural latex can be an allergen itself to those with latex allergies.
Avena® foam also repels common allergens such as dust mites and mildew. However, some people are allergic to polyurethane foam.
If you have a specific allergy to latex or polyurethane, keep that in consideration when shopping for your mattress. If not, either option offers a hypoallergenic sleeping surface.
Heat Regulation
Staying cool at night while sleeping is critical to getting a good night's sleep. Traditional polyurethane (memory foam) mattresses can trap body heat because they conform and cushion your body.
Avena® foam offers a cooler sleeping solution for those who want the cushiony support of memory foam without sleeping hot. Natural latex mattresses also offer a breathable sleeping surface and are often paired with other temperature-regulating materials, such as wool.
Avena® foam and latex are more breathable and temperature-regulating than memory foam. Because of this, the final decision ultimately boils down to your budget and sleeping preferences.
Melissa Zimmerman
Melissa Zimmerman is a writer with a passion for sleep and wellness. When she's not researching and writing about health and wellness, you can find her reading books and spending time with her son and dogs in her Northern California home. Connect with Melissa at www.proseandpurpose.com