If you're looking for an affordable, effective eye mask, there's one option people on the internet really seem to love. Over 9,600 consumers have reviewed the Bedtime Bliss Eye Mask on Amazon — and 66 percent of reviewers gave the item 5 stars. I have personally tried this mask, and it's a great option.
Curious about why you might want an eye mask in the first place? They are a great sleep aid simply because darkness helps you fall asleep faster, and sleep better overall.
Bedtime Bliss Sleep Mask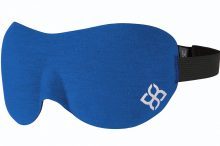 The Bedtime Bliss Sleep Mask is a great value and cuts out almost all light for a great night of sleep.
Mattress Clarity Score
4.20 / 5
Read Full Review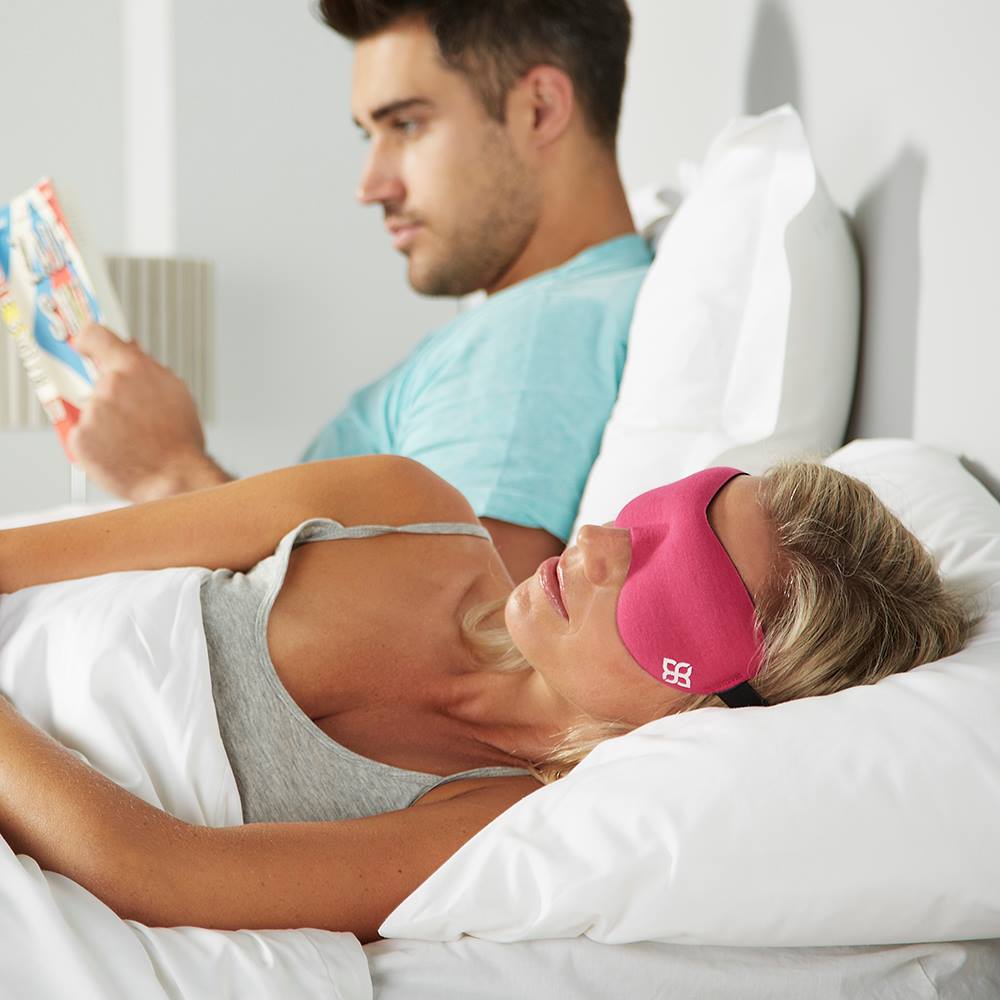 Why? Because light can affect the parts of the brain that control body temperature and hormone release, both of which are crucial to sleep. A dark environment tells your brain that it's time to produce melatonin, the hormone that makes you feel sleepy.
Eye masks are a portable way to ensure you can rest in darkness regardless of your environment, making them particularly indispensable when traveling.
The Bedtime Bliss Eye Mask retails for $12.90, and 2-day shipping is available for Amazon Prime members. It comes in black, has an adjustable strap, and is lightweight, coming in at 0.8 ounces. The feature reviewers rave about most is the contoured shape: the mask fits securely but doesn't put pressure on your eyelashes or eyelids.
This contoured shape is what drew me to the mask in the first place since the feeling of fabric over my eyes can be uncomfortable and keep me awake. This mask comes with "eye recesses," meaning there is space between the mask and your eyelids. I also found that the nose ridge prevented any light from getting in, meaning I can sleep comfortably in total darkness.
Having trouble falling asleep when you're away from home? We've got your tips, here. 
This mask's fabric, a bamboo blend, may not be the best choice for someone with sensitive skin — experts recommend cotton or silk if you suffer from acne or worry about skin irritation.
There are also plenty of high-end sleeping mask options available if you want something particularly high-tech or customized. But if you're looking for a solid option with plenty of consumer reviews, check out what the Amazon customers have to say about this one so you can decide if it could work for you.
All images from the Bedtime Bliss Facebook page.