Sleep Number's C-4 and CSE mattresses are both great options within the brand's Classic Series. Each mattress offers a comfort foam layer and 10″ mattress profile, plus options to add on Sleep IQ Technology or a FlexFit Adjustable Base.
This comparison will go over the construction of both mattresses and the key similarities and differences to help consumers make a more informed decision.
Key Similarities
DualAir™ adjustability
10" mattress profile
Soft, breathable knit fabric made with a rayon blend
A variety of standard sizes – including FlexTop
Individual or dual air chamber option
Both come with these optional features:
SleepIQ® technology
FlexFit™ Adjustable Bases
Key Differences
C-4
Firmer mattress top
1½" foam comfort layer
Foam has 3 zones specifically designed to contour to the head and neck, back and hips
$1,599.99 for a Queen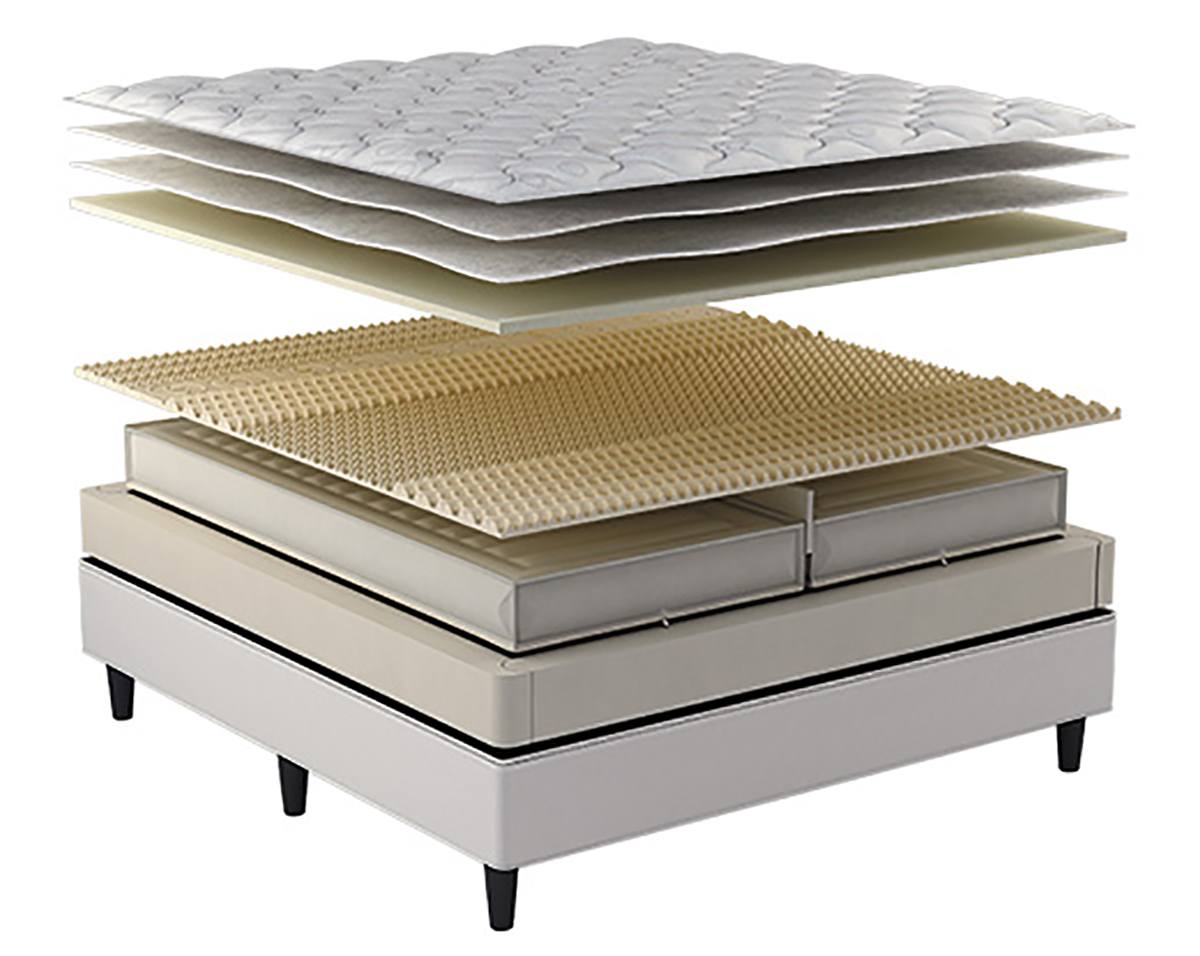 CSE
Plusher mattress top
2″ foam comfort layer
Foam has 5 zones specifically designed to contour to your head/neck, shoulders, lower back, hips, and feet
$1,899.99 for a Queen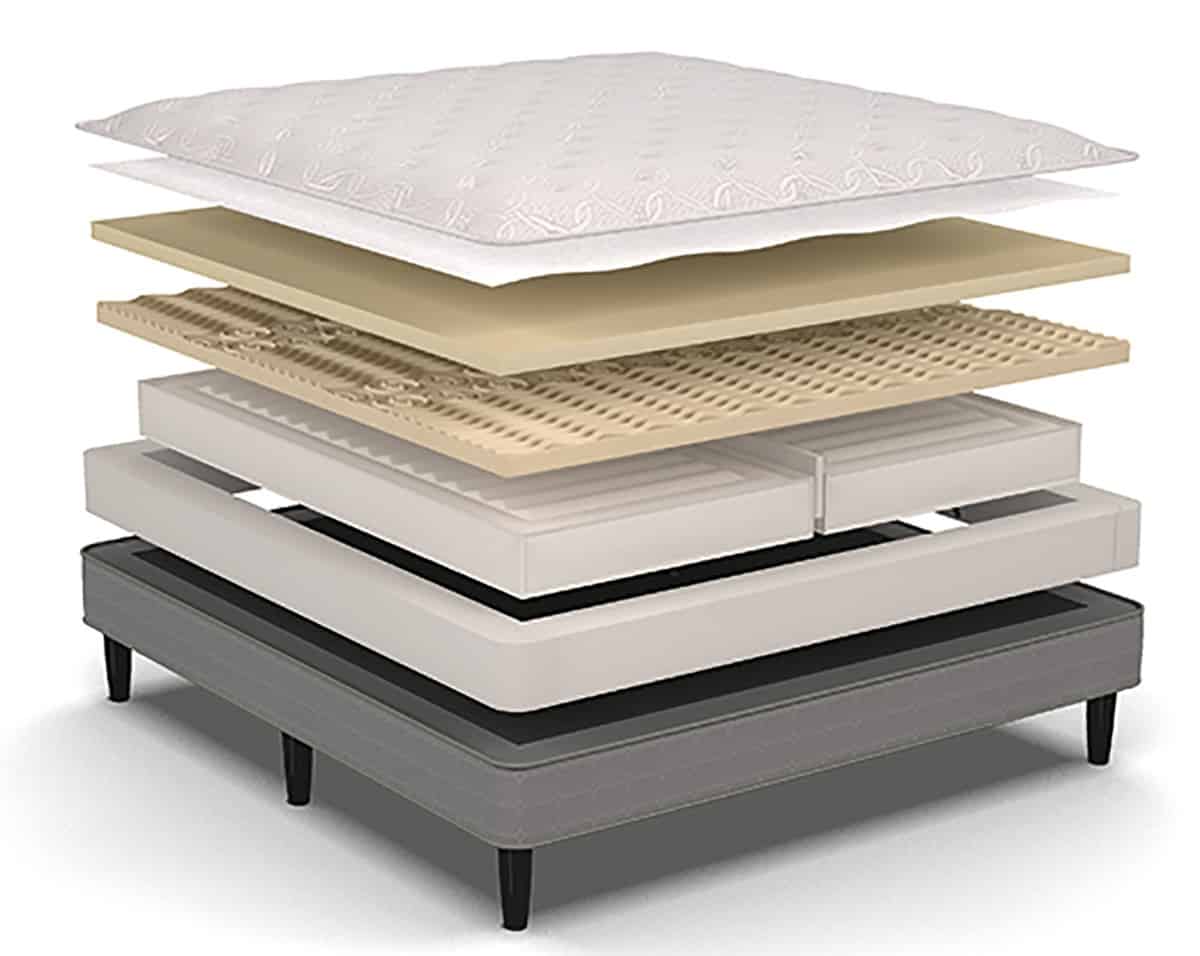 What I Found From Several Live Chat Sessions
After speaking with Sleep Number Customer Service representatives, I learned about a few extra details and clarifications that may help people decide between a C-4 or a CSE mattress.
Mattress Top: There seems to be a little bit of difference in the tops of the mattresses, mostly that the CSE has a softer, plusher mattress top than the C-4.
The Customer service rep told me that the CSE mattress top is similar to the P5 model (their best seller) and has more cushion, while the C-4 "has a more euro cover, flat and more firm."
Comfort Layer: On the Sleep Number website it says that the C-4 has a 1½" Comfort Layer and the CSE has a 2″ PlushFit® foam comfort layer.
I asked the Customer Service rep about the difference in these two and was told that the layers are the same for both mattresses and are considered the "Plush Fit." The only difference is that the CSE is thicker.
Sleep IQ Technology: When people compare the C-4 and CSE on Sleep Number's website, it looks like Sleep IQ Technology is included with the CSE and an optional add-on with the C-4.
I double checked with Customer Service and can confirm that it's not included in the price of either mattress. The rep told me, " No, the CSE does not come standard with SleepIQ. Both the C-4and CSE prices are without SleepIQ included. SleepIQ is an additional $199.99 before tax and shipping."
I also asked for more information on what people actually get for an extra $199.99. Here is what I was told: "SleepIQ is an added-on feature that tracks your sleep. You will be able to download our SleepIQ app to check your Sleep IQ scores. You also have the option to use the app as you would use your remote to change your Sleep Number setting."
Read our general Sleep Number review
Which Should People Pick?
C-4 if…
People Like A Firmer Bed: Between the two mattresses, the C-4 features fewer layers and cushioning. With less soft material between the air chamber(s) and the mattress top, the C-4 will be a naturally firmer bed all around.
People Are On A Budget But Want Extras: The C-4 could be a great pick if you want a Sleep Number with a contouring comfort layer. By choosing the C-4 over the CSE, you free up some extra dollars to spend on options like the popular SleepIQ® technology or FlexFit™ Adjustable Bases.
Read our full Sleep Number C-4 review
CSE if…
People Are A Side Sleeper: Side sleepers will feel pressure in their shoulders, hips and on their spine in general. The CSE has a plusher mattress top plus a thicker comfort layer (with five areas designed to contour to your body).
Side sleepers will probably feel more comfortable with the CSE over the C-4 because of the better pressure relief.
People Want Full Body Contouring: Those who wake up with aches and pains from the neck to your feet may want to consider the CSE mattress, which has a comfort layer designed with five pressure relieving points for the whole body.
Read our full Sleep Number CSE review
Personal Opinion
I like to think of myself as a financially conscious person, so my first instinct would be to choose the C-4 model simply because it is the more affordable model.
There is a $300 price difference between the two models, and for that money, you are essentially getting a plusher mattress top and an extra ½" of comfort foam, which includes two additional spots that will contour to your body – lower back and feet.
Side sleepers who prefer extra cushioning may want to pick the CSE, but since I sleep on my back and my side and prefer a firmer bed, I would choose the C-4 and purchase the FlexFit Adjustable Base.
I would rather spend extra money on the ability to raise/lower the top and bottom of my bed than on extra cushioning.
Katie Golde
Katie manages the day to day operations of the Mattress Clarity news site and reviews sleep products in addition to writing and editing sleep news. She hails from Austin, where she lives with her growing family. She is a Certified Sleep Science Coach and has a master's degree in Journalism from Northwestern University and has a background in health and science content. Her work can be found in print and online publications like Discover Magazine, USA Today and The Huffington Post.