The C-2 and C-4 Sleep Number beds are the first models in the Classic Series. Both are great for couples looking to customize each side of the bed and both tend to be naturally firmer since they have fewer layers than more luxurious models.
So, which one is best for you? Check out our handy comparison guide below for more information on each model.
Key Similarities
DualAir™ adjustability
Soft, breathable knit fabric (both made of a rayon blend)
A variety of standard sizes – including FlexTop
Zip on/off top layer with soft fiberfill material
SleepIQ® technology (Optional)
FlexFit™ Adjustable Bases (Optional)
Key Differences
C-2
8" mattress profile
Has a soft, fiberfill sewn into the top layer followed by an adjustable air chamber(s) below
$899.99 for a Queen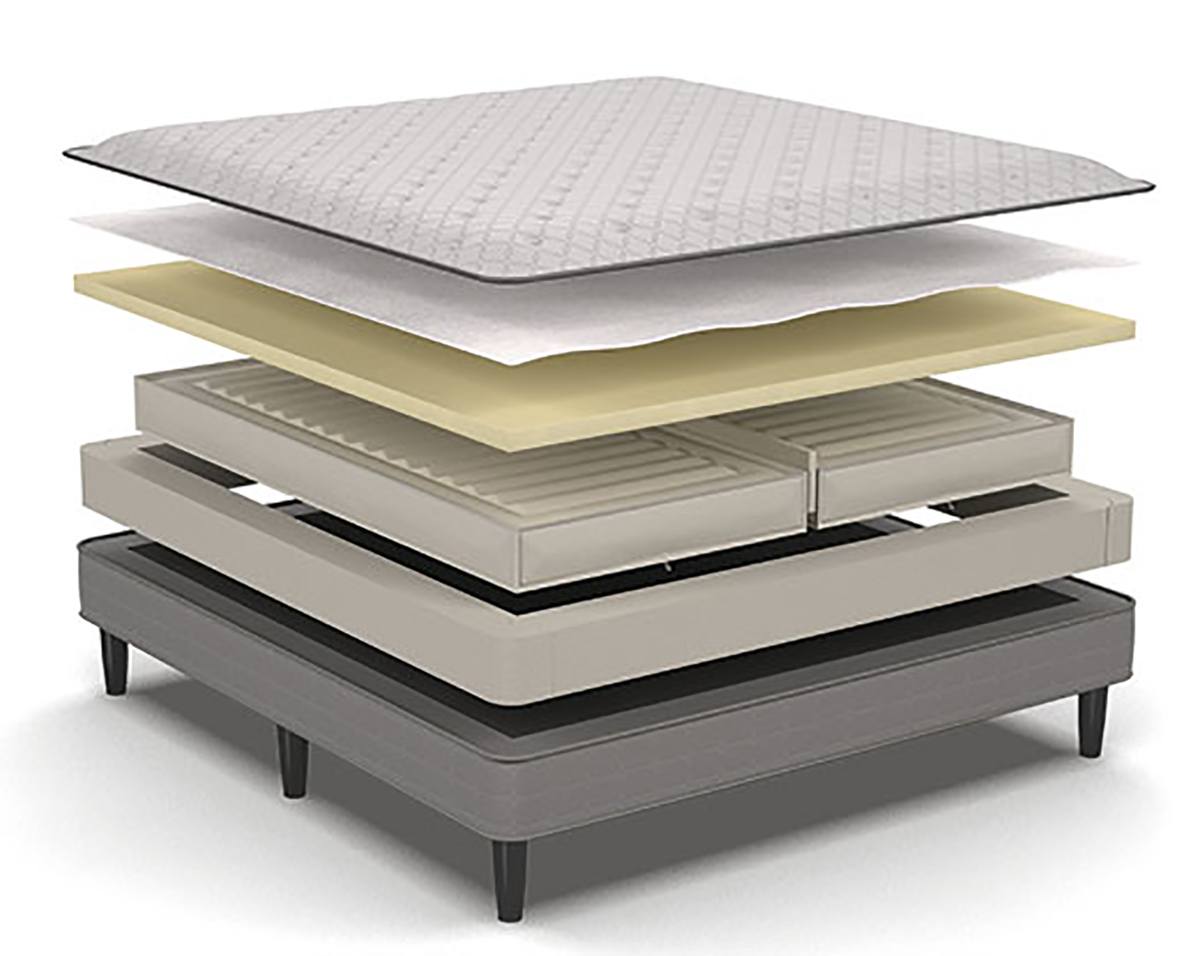 C-4
10″ mattress profile
The C4 model comes with a 1 ½' "Comfort layer" of polyurethane foam that features 3 zones of comfort. Sleep Number says the zones are intended to relieve pressure and contour to your head and neck, back and hips.
$1,599.99 for a Queen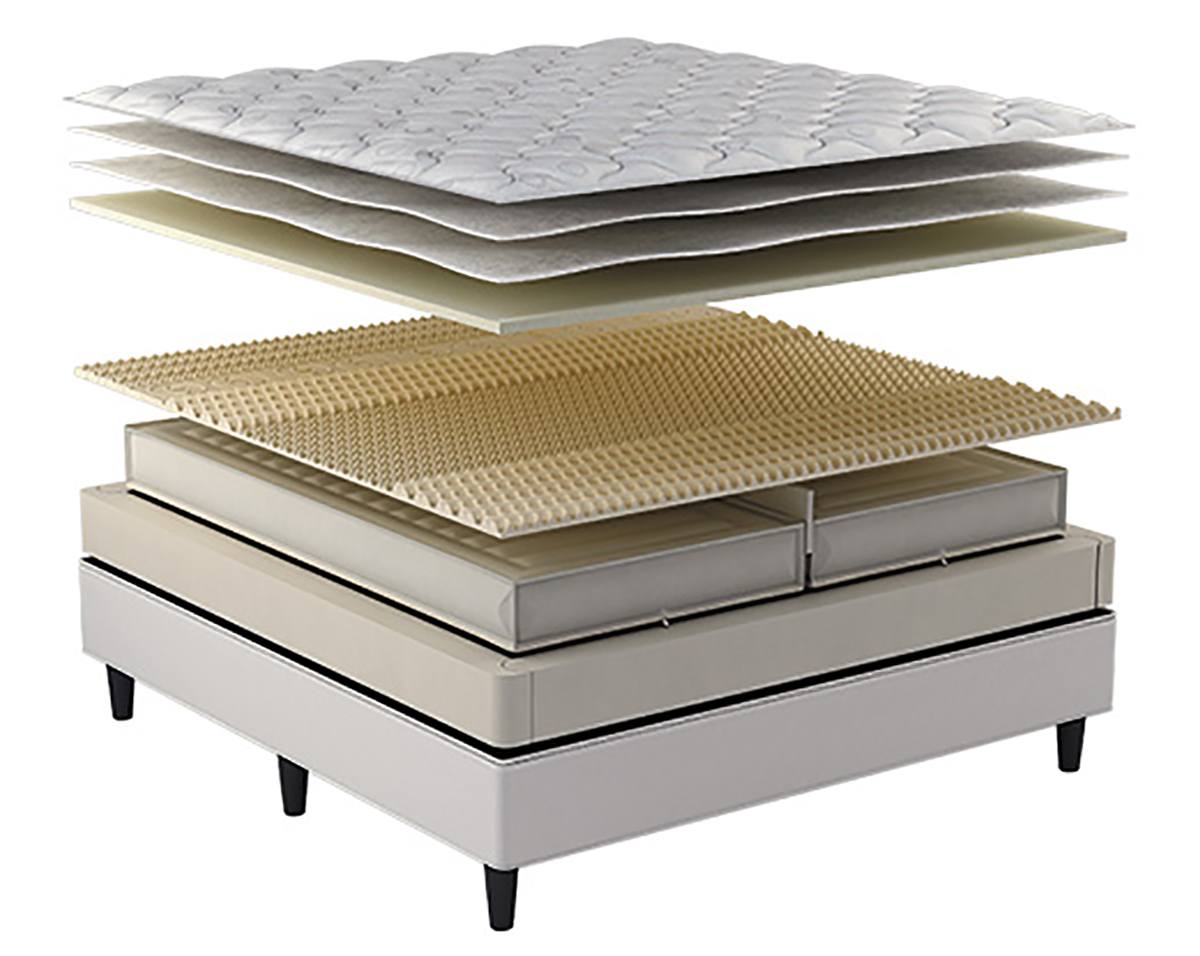 What I Found From Several Live Chat Sessions
I picked up some additional information from Live Chat sessions that may help you decide which bed will be the best fit for you.
Comfort:
The Customer Service representative told me that the C-4 model has a softer mattress cover than the C-2. It features a plush style top with a soft woven fabric. It is Sleep Number's original design and it has been clinically proven to improve sleep quality and relieve back pain, according to the representative.
Firmness:
While firmness is mostly dictated by the air chambers and your own Sleep Number, both the C-2 and C-4 models will still be on the firmer side among the variety of Sleep Number beds.
This is because they have minimal layers in between the air chamber and the mattress top. This will naturally cause the bed to be firmer, especially compared to other beds with several comfort layers.
Read our full Sleep Number review

Which Should You Pick?
C-2 if…
You Like Sleep Number Beds But Don't Want To Break The Bank: If you love Sleep Number but are on a budget, the C2 Classic Series Adjustable mattress may be your best bet at $899 for a Queen. While some reviewers felt this mattress was too firm, others added 3″ mattress toppers and thought it was perfect.
You Are A Back Sleeper: The C2 Classic Series model is very standard and comes with an air chamber and some filling sewn into the mattress top (not foam). With only 8″ of depth to work with this mattress doesn't have a lot of cushioning and will most likely be on the firmer side than other models. Many reviewers who liked firm mattresses and slept on their backs liked the feel of the C2.
Read the full C-2 review, here
C-4 if…
You Are A Heavier Person: Sleep Number mattresses can hold a weight of up to 400lbs per side. A Sleep Number model with more layers and more cushioning – like the C-4  as compared to the C-2 – may be a better fit for heavier individuals.
Either if…
You Sleep With A Partner: Aside from the ability to adjust the firmness of two sides of the mattress, Sleep Number makes something called a FlexFit Adjustable Base. Basically, you can raise the head and/or foot of the bed and in some mattresses, can raise just your side of the bed and leave the other flat (or whatever your partner chooses).
FlexFit is not included in the base price of the C2 or C4 but is an option you can choose to include (you can also choose to add their Partner Snore technology to FlexFit as well).
Read the full C-4 review, here
My Personal Opinion
At full price, there is a $700 difference between the C-2 and C-4 Sleep Number models. For that price, you are essentially getting 2" of additional of mattress height, a 1 ½" comfort layer with 3 contouring zones and a softer mattress top.
Based on the details of each mattress and reading many customer reviews, I'm inclined to save costs and go for the basic C-2 model over the C-4.
I say this because it seems like you're essentially saving several hundred dollars by not adding a layer of specialized foam and some mattress height. Several reviewers found workarounds with this by purchasing their own 3" mattress toppers.
This way you're getting the extra comfort provided by the extra layers in the C-4 but you can pick exactly what topper you want at what price you want. You're still getting the adjustable and customizable benefits of a Sleep Number bed but saving on the price.
That being said, the "Comfort Layer" inside the C-4 mattress is designed to contour and support your head, neck, and back. If I had a specific need for extra support in those areas I'd probably consider upgrading to the C-4 to ensure a comfortable rest.
Katie Golde
Katie manages the day to day operations of the Mattress Clarity news site and reviews sleep products in addition to writing and editing sleep news. She hails from Austin, where she lives with her growing family. She is a Certified Sleep Science Coach and has a master's degree in Journalism from Northwestern University and has a background in health and science content. Her work can be found in print and online publications like Discover Magazine, USA Today and The Huffington Post.