Fun fact: World Sleep Day has been celebrated on the Friday before the Spring Vernal Equinox every year for the past decade. This year the global event falls on Friday, March 16.
More than 70 countries around the world will host activities that are not only a celebration of sleep but also a "call to action on important issues related to sleep, including medicine, education, social aspects and driving," according to information provided by WSD creator and hosts, World Sleep Society.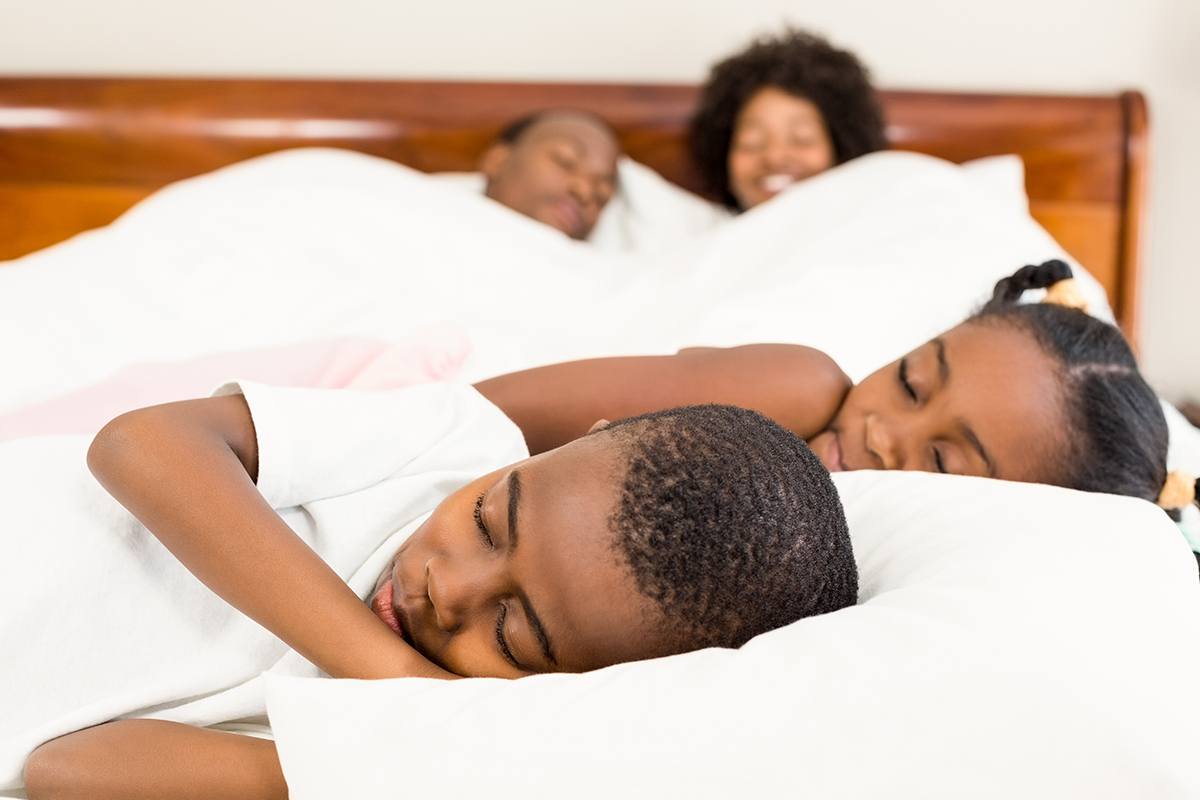 wavebreakmedia/Shutterstock
Each year the WSD slogan changes. This year it is, "Join the Sleep World, Preserve Your Rhythms to Enjoy Life."
The slogan is  "intended to emphasize the importance of circadian rhythms in healthy sleep and is inspired by the recent Nobel Prize in Physiology or Medicine assigned to three researchers who have dedicated their studies to circadian rhythms," according to a press release from one of the 11th Annual World Sleep Day partners, Thrive Global. "Preserving regular circadian rhythms have been found to lower the risk of sleep disorders, mental health disorders and chronic health issues such as obesity and diabetes."
In addition, to Thrive Global, the World Sleep Society partnered with Westin Hotels & Resorts and Ferring Pharmaceuticals for this year's celebration.
"Today's over-scheduled and always-on culture has spurred a counter-movement among those who see the value in getting a good night's sleep," said Brian Povinelli, SVP and Global Brand Leader at Westin Hotels & Resorts. "Nearly 65% of people sleep fewer hours while on the road; so empowering travelers to sleep well reinforces our commitment to guests' well-being and the growing understanding that sleep impacts everything from productivity to overall happiness."
Activities for WSD are happening all across the U.S. You can find the closest one to you through the World Sleep Day website. START WITH SLEEP, a resource center in Buffalo New York has held activities all week long as part of National Sleep Awareness Week. On WSD, the center plans to make a presentation on college sleep health. The following day is a free restorative yoga class for kids.
Related: 7 Things You Should Do This National Sleep Awareness Week
The World Sleep Society was founded by the World Association of Sleep Medicine (WASM) and World Sleep Federation (WSF) in order to raise awareness of the importance of healthy sleep.
Those interested in participating in WSD are encouraged to organize their own event for the day and spread the word about the day by using the hashtag #WorldSleepDay on social media.
Featured image: Aris Suwanmalee/Shutterstock
Katie Golde
Katie previously managed the day to day operations of the Mattress Clarity news site and reviews sleep products in addition to writing and editing sleep news. She hails from Austin, where she lives with her growing family. She is a Certified Sleep Science Coach and has a master's degree in Journalism from Northwestern University and has a background in health and science content. Her work can be found in print and online publications like Discover Magazine, USA Today and The Huffington Post.