A new study may have found a connection between hospital stays and poorer sleep quality.
Researchers in the Netherlands found that hospital patients slept less and woke up earlier compared to when they slept at home.
We spoke with senior study author Dr. Prabath Nanayakkara, who explained the main reasons for these sleep disturbances.
"Many complained about the noises from other patients, alarms, corridor lighting, and the busy footsteps of the nurses walking around," he told us by email. "Many were woken up by the nurses in the morning for routine check-ups."
[Editor's Note: The information provided should not be considered a substitute for professional advice. Please consult a sleep doctor or other medical expert if you have questions related to your own health.]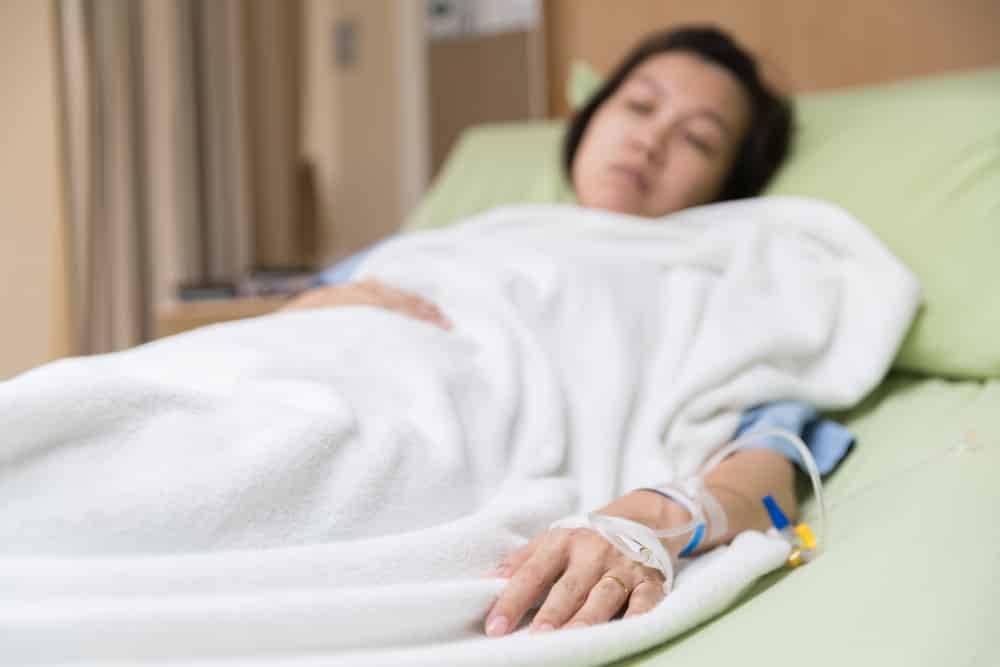 Pushish Images/Shutterstock
Sleep Disturbances During Hospital Stays
During the study, which was published in JAMA Internal Medicine, the researchers looked at a sample of 2,005 hospital patients from 39 hospitals in the Netherlands. All the subjects had spent at least one night in a "regular care ward."
The researchers found that the hospital patients slept an average of 83 minutes less a night than they did at home. In addition, on average, they awoke 44 minutes earlier than their normal wake time at home.
Seventy percent of the patients said they were awoken by some external factor. Around 36 percent claimed that the sounds of hospital staff were the main cause of their sleep disturbances.
Researchers saw another trend in elderly patients. Nanayakkara told Mattress Clarity that many of "the elderly could not sleep because they were worried about, for example, the spouse who is demented and needed intensive care which was provided by them."
He noted that most of these elderly patients did not make these feelings known to doctors and nurses.
RELATED: Lack Of Sleep Related To Alzheimer's-Related Protein
How To Give Patients Healthy Sleep
The researchers said the first step in combating these sleep issues should be educating hospital staff about the importance of minimizing patient disturbances.
According to Nanayakkara, hospitals could take positive steps including "changing the timing of and minimizing nursing activities early in the morning. Avoiding unnecessary standard procedures, such as routine vital sign measurements, continuous intravenous drips at night, and diuretics in the afternoon could potentially improve sleep."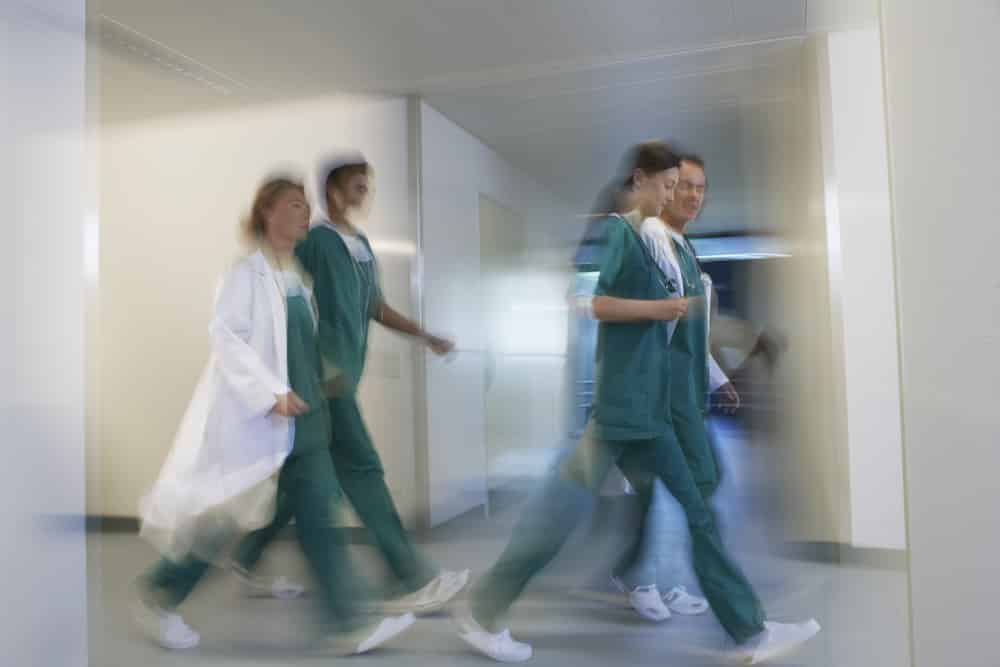 sirtravelalot/Shutterstock
Researchers also said that hospitals could implement dimmed hallway and patient room lighting. Nurses and doctors could also wear silent footwear to cut down on the sounds of foot traffic. They explained how remote alarms and measurements, along with checkups via webcam, could also decrease sleep disturbances.
Nanayakkara said that patients should not underestimate the importance of their own sleep. "Patients have a tendency to accept these disturbances because they know that nurses and doctors work very hard," he said. "Therefore, they are reluctant to complain and take these disturbances for granted."
However, the researchers said that it is the responsibility of doctors and other healthcare workers to ensure their patients get healthy, restorative sleep.
"We think that hospitals should adapt to patients' rhythm as much as possible and not the other way around," Nanayakkara said.
[Editor's Note: The information provided should not be considered a substitute for professional advice. Please consult a sleep doctor or other medical expert if you have questions related to your own health.]
Featured image: Best Photo Plus/Shutterstock