Purchasing a mattress can be a sizeable expense (pun intended). To ensure one's investment lasts as long as possible, we highly recommend people protect it by purchasing a mattress protector.
Mattress protectors are important because they help keep your mattress warranty in good standing for as long as possible. People will want that warranty if something happens to their mattress and they need it replaced or refunded.
They can also enhance your sleep experience by providing extra comfort and breathability.
We've put together a list of what you need to look for in your next mattress protector.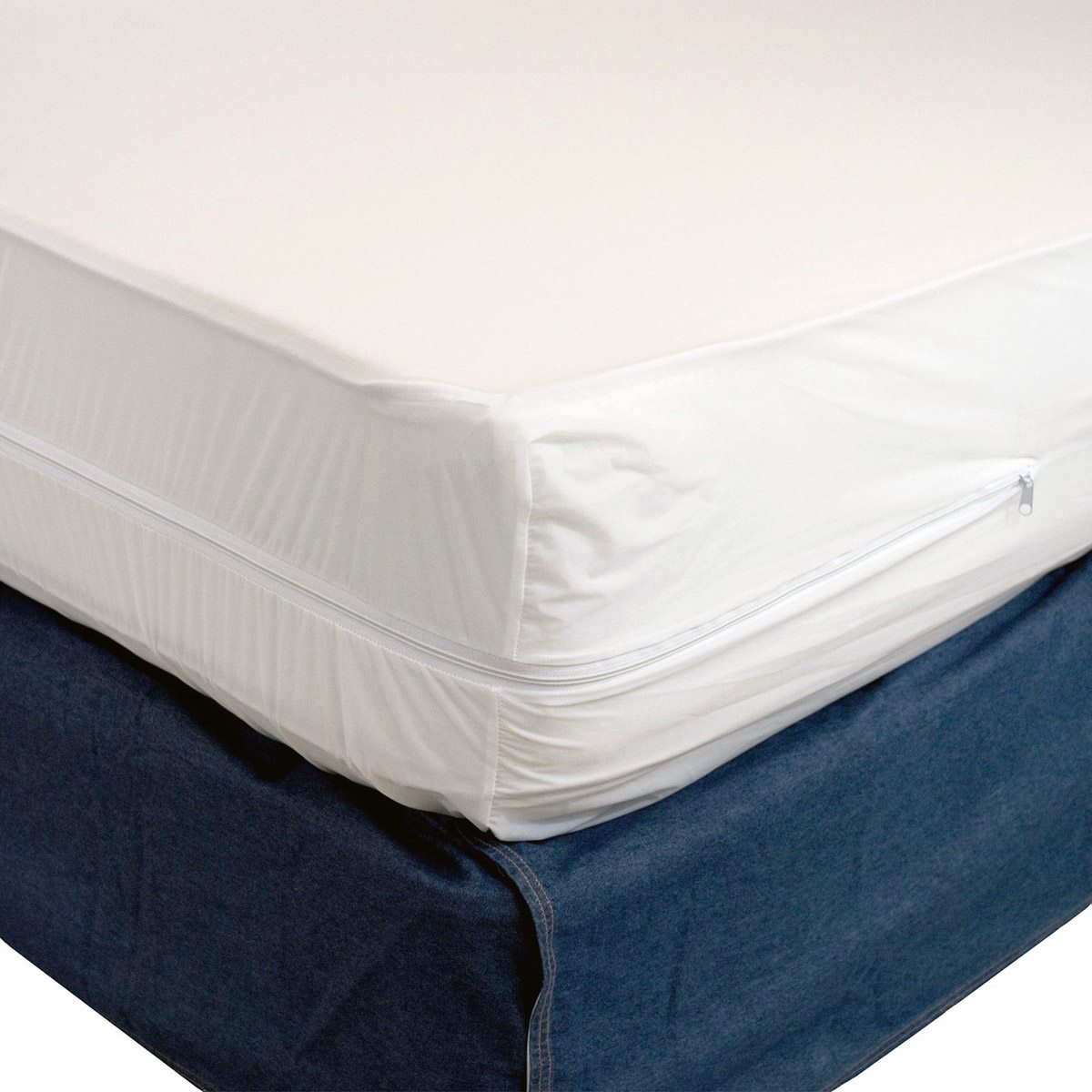 Protection and Prevention
In general, mattress protectors help provide the following protection to your mattress:
Liquid stains and damage (like water)
Dust mite and allergens
Bed bugs
Keep mattress clean and dry
Help stabilize body temperature overnight
Increase lifespan of your mattress
Types of Mattress Protectors
Not all mattress protectors look the same. There are the following general types:
Encasement (or zippered): The protector covers 100% of your mattress from the top to the bottom. The protector is often closed with a zipper.
Fitted: A popular type of protector, this fits your mattress in the same way a fitted sheet would (tucked under your mattress with pocketed corners.
Elastic strap: This protector lays on the top of your mattress while elastic straps wrap around the four corners. This anchors the protector to the mattress.
Materials
Protectors come in a variety of different materials. They may also come in a blend of more than one material. Some materials include:
Cotton
Polyester
Down
Vinyl
Polyurethane
Vinyl and Polyurethane materials are waterproof and are frequently used in waterproof mattress protectors.
There has been some discussion over the safely using products that contain vinyl (and any toxic gas they may release). Many brands are choosing to make waterproof mattress protectors that are vinyl-free.
RELATED: Best Mattress Protectors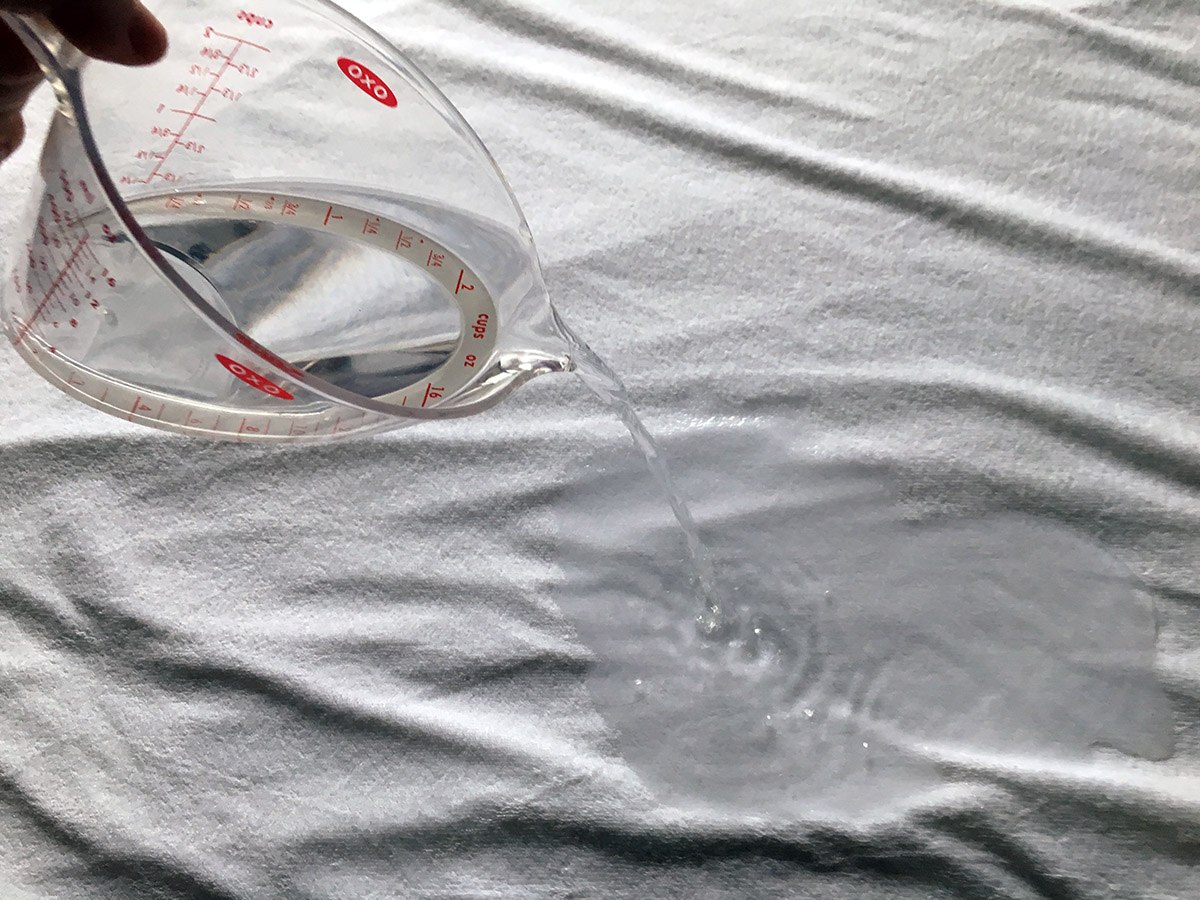 Luna, SureGuard, SafeRest and Linenspa all offer waterproof mattress protectors that are made with a vinyl-free coating.
Size and Care
Protectors come in all different sizes – there are even protectors to cover crib mattresses and mini-crib mattresses.
If people anticipate needing to clean their mattress protector frequently, consider purchasing one that is machine washable and dryer-friendly.
Keep in mind that drying a mattress protector on too high a heat setting may damage the waterproof membrane on the protector. It is important to follow the specific care instructions that come with the protector.
RELATED: Learn the common mattress sizes and dimensions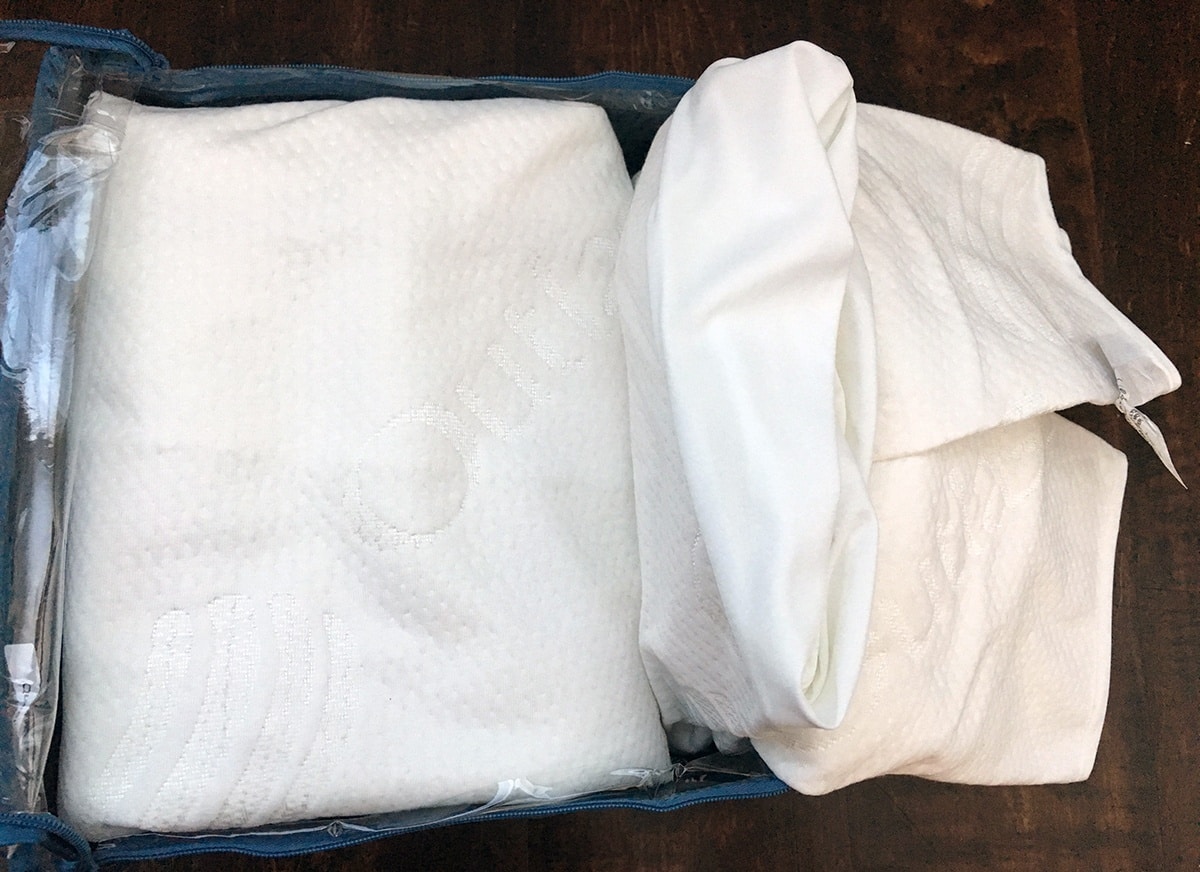 Cost
In general, the more technology, functionality, and service the protector provides the more expensive it will become.
There are plenty of simple mattress protectors on the market for less than $50. There are also some very specialized protectors like the Slumber Cloud Dry Line protector that has technology built into the protector to help stabilize body temperatures at night. This protector retails for around $150.