Is your current mattress starting to feel uncomfortable? Did you just spend a good amount of money on a new mattress and you're nervous about accidentally voiding the mattress warranty? No matter what someone's situation is, there are many reasons they may want to consider adding a protector or pad to their mattress.
To help people decide whether a protector or a pad is best for them, we 've put together a handy guide to help them differentiate between the two.
Mattress Protectors
Mattress protectors do exactly what they say they do – they protect the mattress. People will see protectors that offer a range of benefits, but almost all of them work to prevent stains from fluids and liquids, as well as allergens, from getting into their mattress.
RELATED: Best Mattress Protectors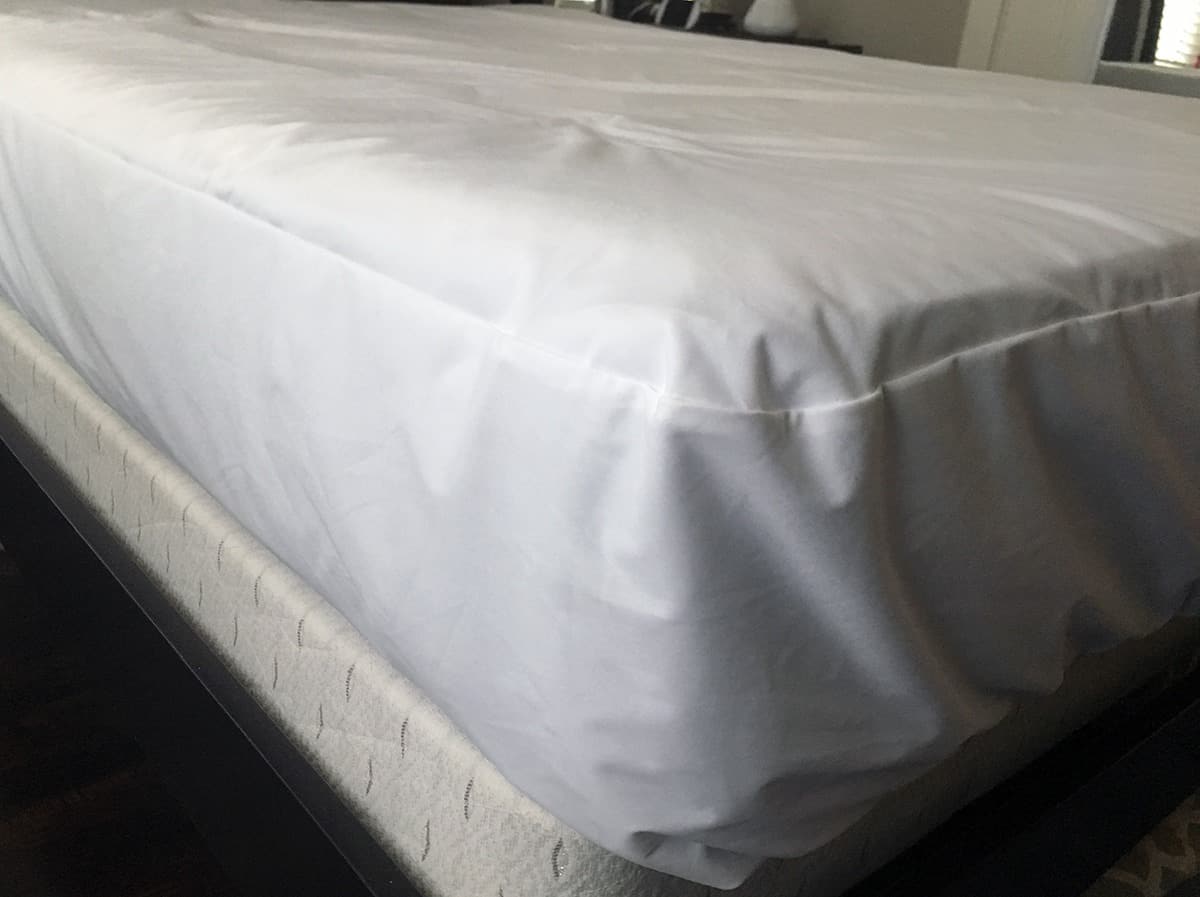 How a protector benefits people:
Waterproofing: Many mattress warranties will be voided if people stain their mattress. Encasing their mattress in a waterproof protector will help keep it free from water damage and potential stains.
People probably think that they are a neat and tidy person who won't spill anything in bed. Let this be a gentle reminder that spills and accidents happen. Using a mattress protector could potentially save people some serious cash.
Preventing Allergens: Protectors provide a barrier that prevents dust mites and other allergens (molds, dead skin cells, etc.) from collecting in the mattress. This will increase the longevity of the mattress and make it a healthier place to sleep.
Protect Against Bed Bugs: Protectors also provide a barrier against the dreaded Bed Bug. Bed Bugs are tiny insects that feed on human blood (and other warm-blooded animals). Needless to say, people don't want them setting up shop anywhere near them – let alone their mattress.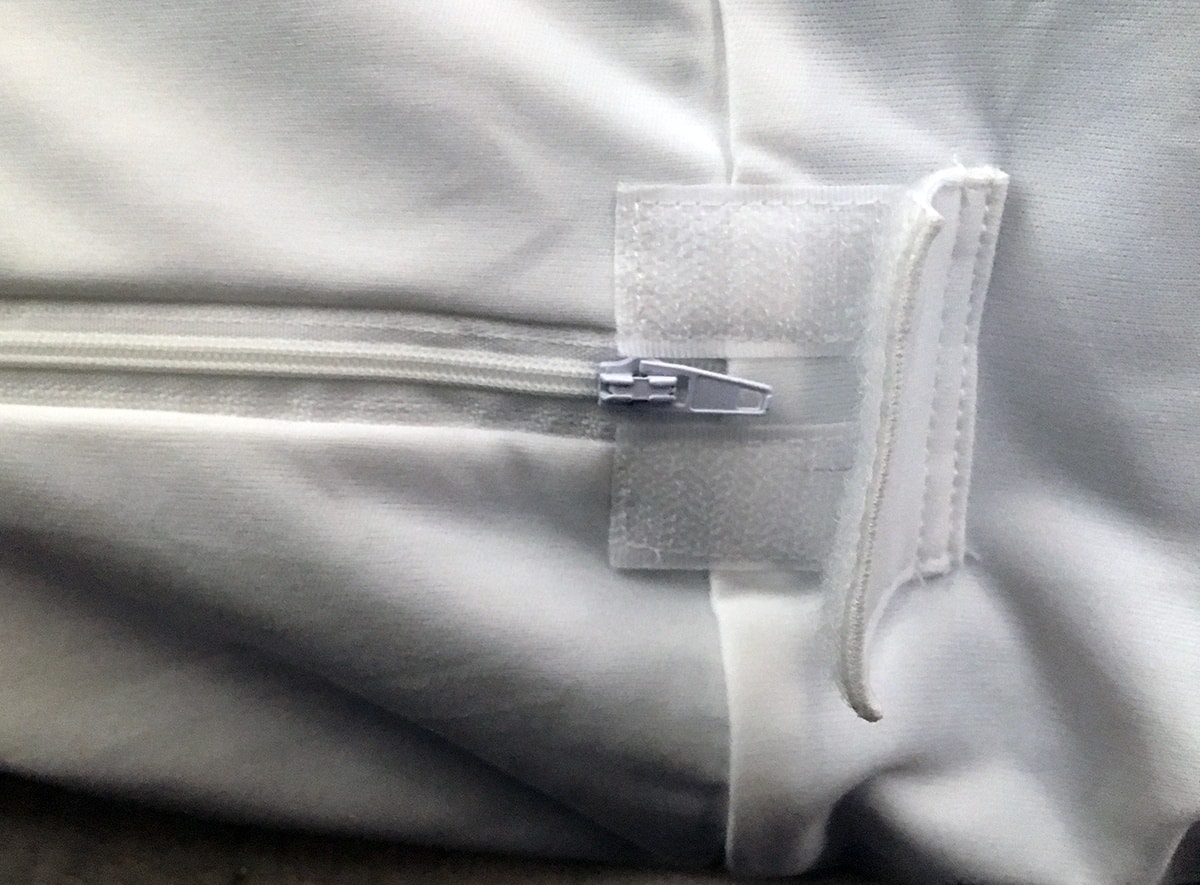 Check out the Sleep Defense System mattress protector for bed bug protection.
Temperature Control: Some mattress protectors come with specialized fabric and materials that help breathability and temperature regulation while people sleep.
Providing Additional Comfort: Protectors come in a wide variety. Some offer added quilting or fabric that adds a soft layer in between the mattress and the bedding.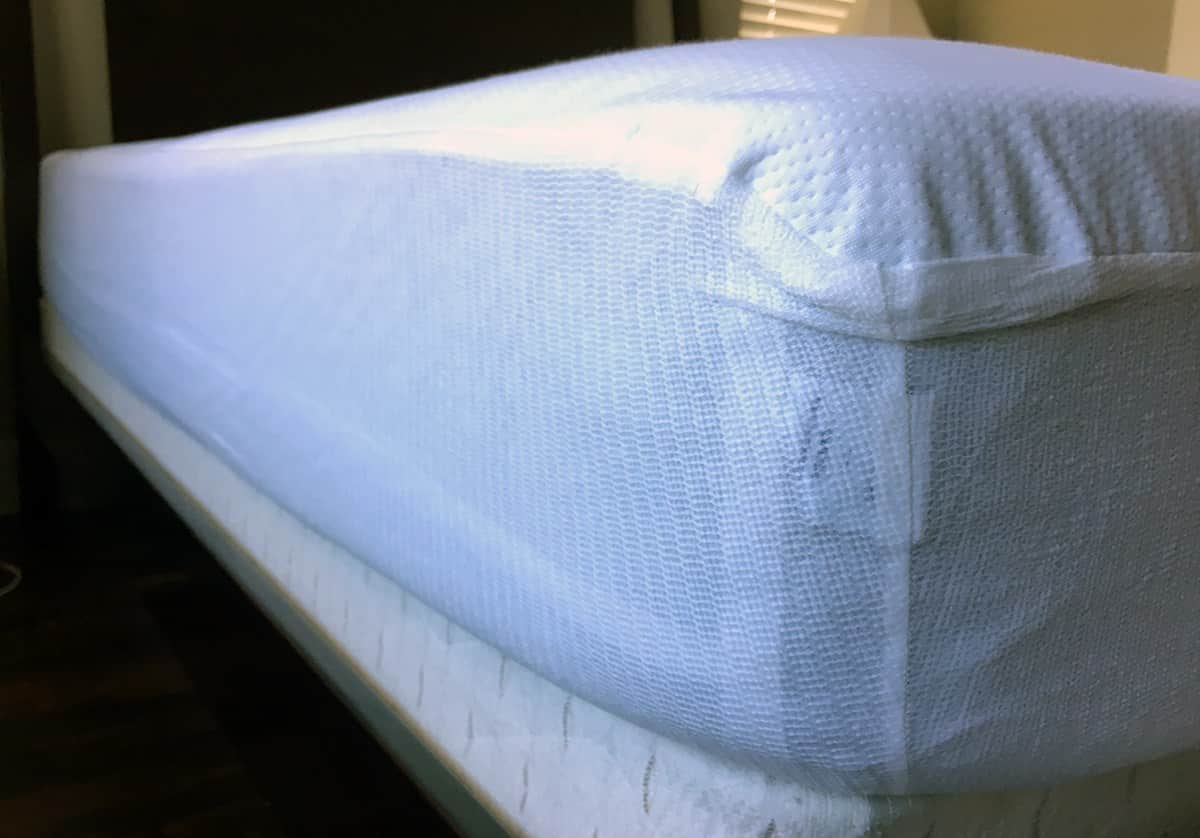 Mattress protectors come in a range of prices, some for less than $10 and others that cost hundreds (depending on size and functionality).
Mattress Pads
Mattress pads keep the mattress top comfortable. They "pad" the mattress (people get it). The pad typically covers the top surface of the mattress and lays in between a mattress (or mattress protector) and bedding.
Typically, new mattresses are super comfortable and will not require an additional mattress pad.
However, some mattress pads have waterproof and hypoallergenic properties along with extra padding, which may make them worth the added purchase.
Here are some additional reasons people may consider a mattress pad:
They need additional support and/or comfort or customization for medical reasons
Their mattress is too firm – they can add a mattress pad or topper to adjust the firmness
Their current mattress is older and no longer comfortable but they are not ready to replace it
They want to waterproof/protect their bed but they don't want a mattress protector
Their mattress protector makes noise and they want to muffle it with a comfortable mattress pad
Mattress pads tend to be a little more expensive than mattress protectors but both can be found in a range of prices that fit most budgets.
Do I Need Both?
No, slepeers probably don't need both a mattress protector and a mattress pad. There are some amazing mattress protectors and mattress pads on the market that do double duty and are able to offer both padded comfort and protection.
Deciding which is best for someone should start with their priorities. Do they need to protect their mattress from frequent accidents or do they suffer from serious allergens? Consider a mattress protector.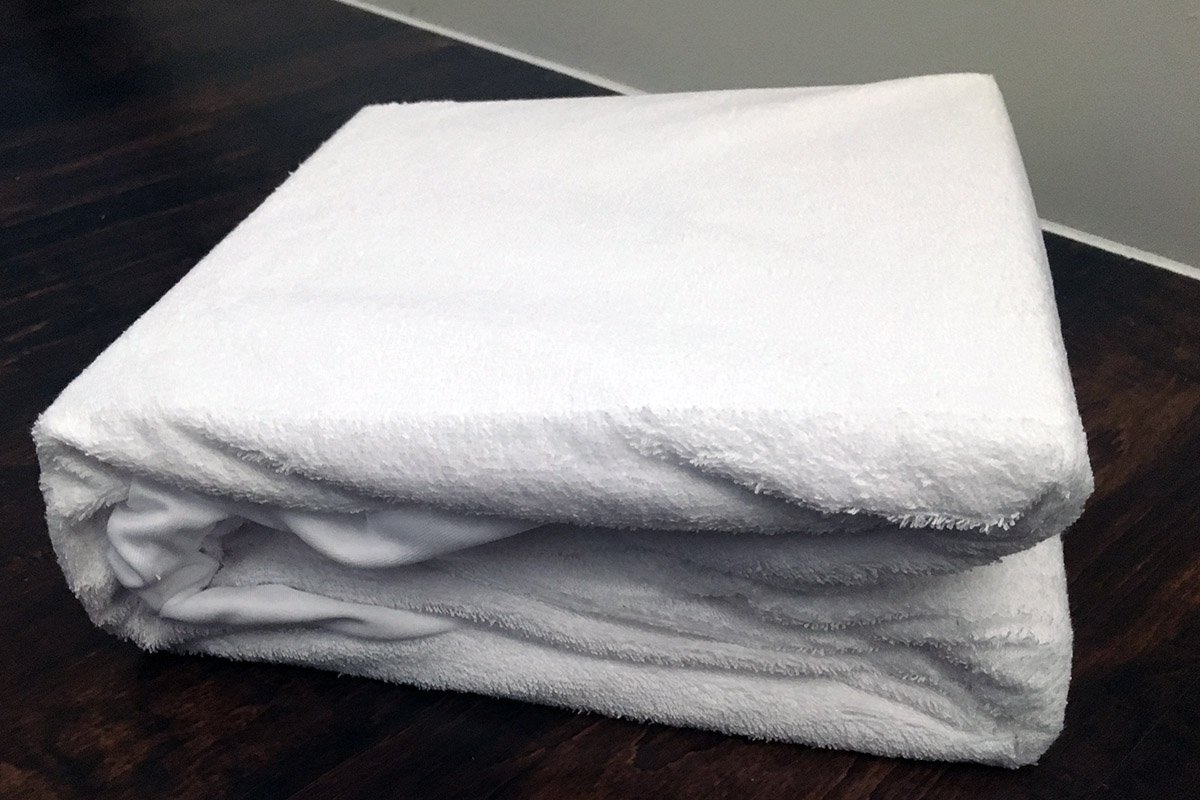 If you are simply looking for another layer of comfort for your mattress surface, consider a mattress pad.
Katie Golde
Katie manages the day to day operations of the Mattress Clarity news site and reviews sleep products in addition to writing and editing sleep news. She hails from Austin, where she lives with her growing family. She is a Certified Sleep Science Coach and has a master's degree in Journalism from Northwestern University and has a background in health and science content. Her work can be found in print and online publications like Discover Magazine, USA Today and The Huffington Post.