Mattress protectors from SafeRest and Luna offer similar feels, levels of protection and price points. These five-sided mattress protectors will give you the peace of mind that your mattress will be spared from allergens and liquid damage. Which one do we like best? Read on for the full review.
Key Similarities
Fitted sheet style (protection on five sides)
Waterproof surface
Hypoallergenic cotton terry surface fabric
Dust mite protector
Machine washable, tumble low dry heat
Vinyl, PVC and Phthalate free
Can fit mattresses up to 18 inches thick
SafeRest offers Invisa-Shield Technology which is supposed to protect your mattress without being able to feel it under your sheets.
Luna offers Invis-Lay Protection which is also intended to protect your mattress without being detected under your sheets.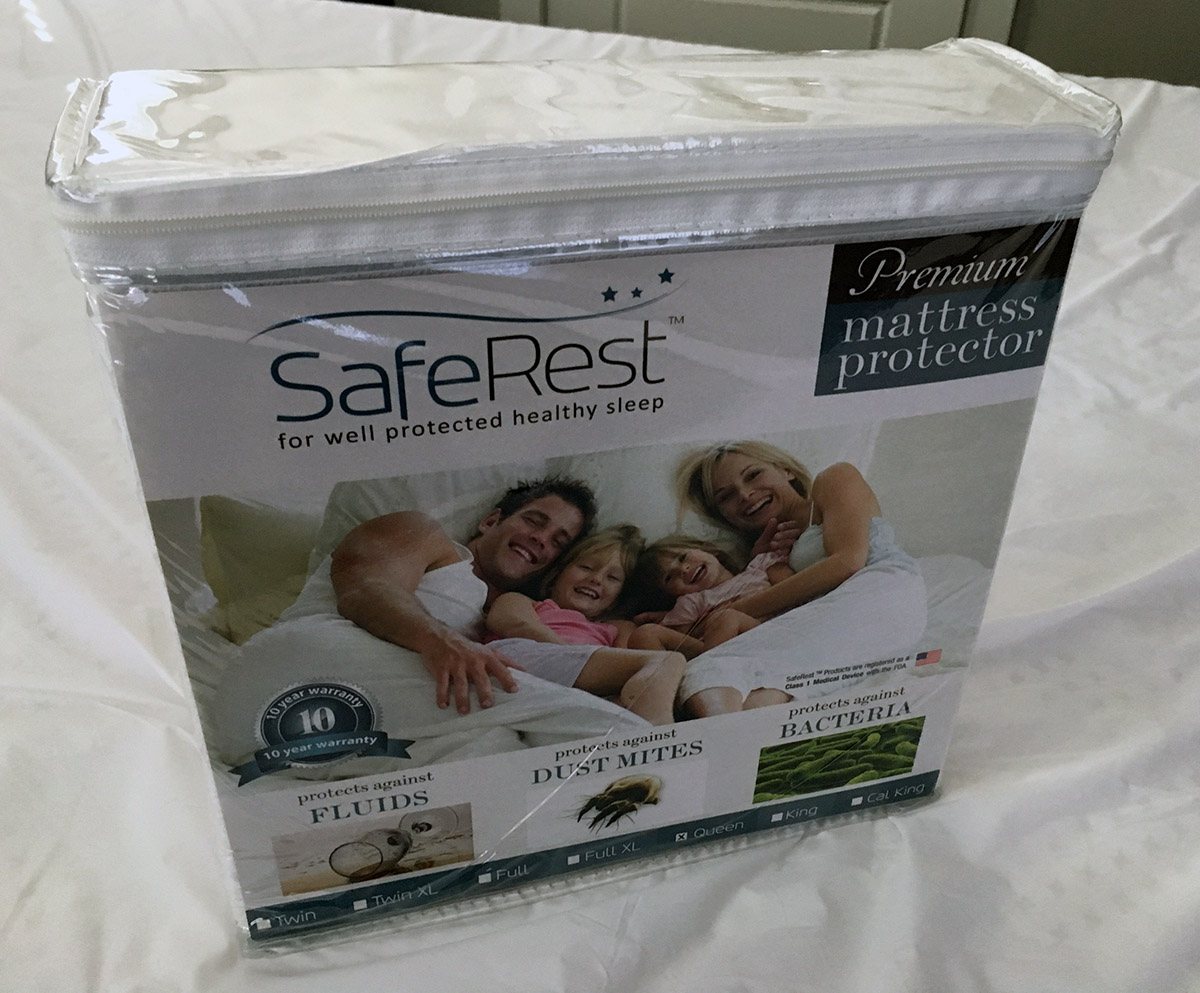 Key Differences
Luna is made in the U.S.A.
Warranties: Luna offers 15-year warranty while SafeRest offer a 10-year warranty
Sizing: SafeRest offers standard sizes while Luna's come in a variety of special sizes, including Full XL and RV Short Queen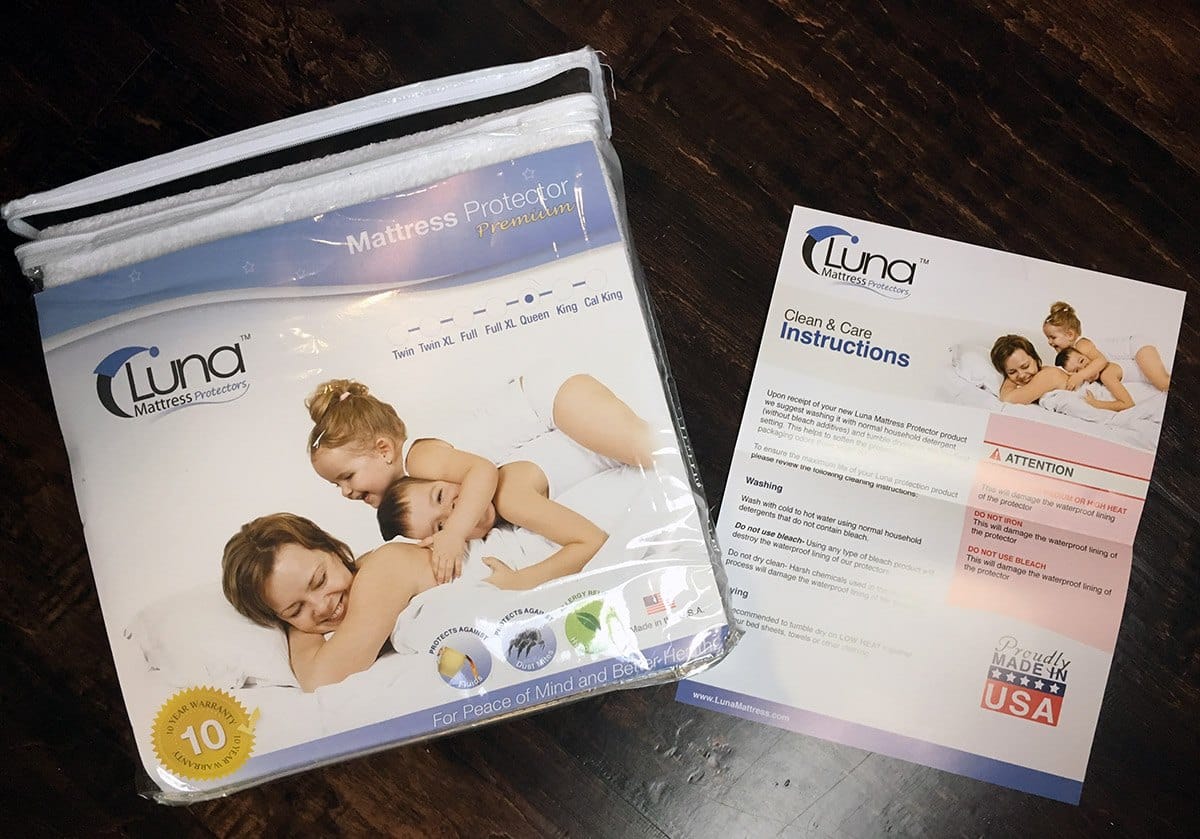 Pros and Cons Of Each Protector
You Might Choose…
SafeRest if…
You want a protector with a 200+ Wash Durability Rating.
You want a 10-year warranty on your mattress protector.
You can read the full SafeRest Mattress Protector review here.
Luna if…
You have a unique-sized mattress (like in an RV).
You want a 15-year warranty on your mattress protector.
You want your protector to be made in the USA.
Check out the full Luna Mattress Protector review here.
Overall
In truth, these two mattress protectors are incredibly similar – they're even priced the same (around $69.95 for a Queen size).
During my reviews, I was able to feel the cotton terry underneath my sheets with the Luna protector and I couldn't feel it with the SafeRest protector.
Since both mattress protectors fit mattresses up to 18-inches they were both a little too big for my 10-inch mattress. Extra material typically generates more noise, shifting and increases the chances that you'll feel the protector under your sheets.
I think the reason I felt the Luna protector under my sheets – and not the SafeRest protector – was the stronger elastic on the SafeRest protector that held the material closer to my mattress.
Even from photos, I can see much more material hanging off the sides of my mattress when I reviewed the Luna protector as compared to the SafeRest protector.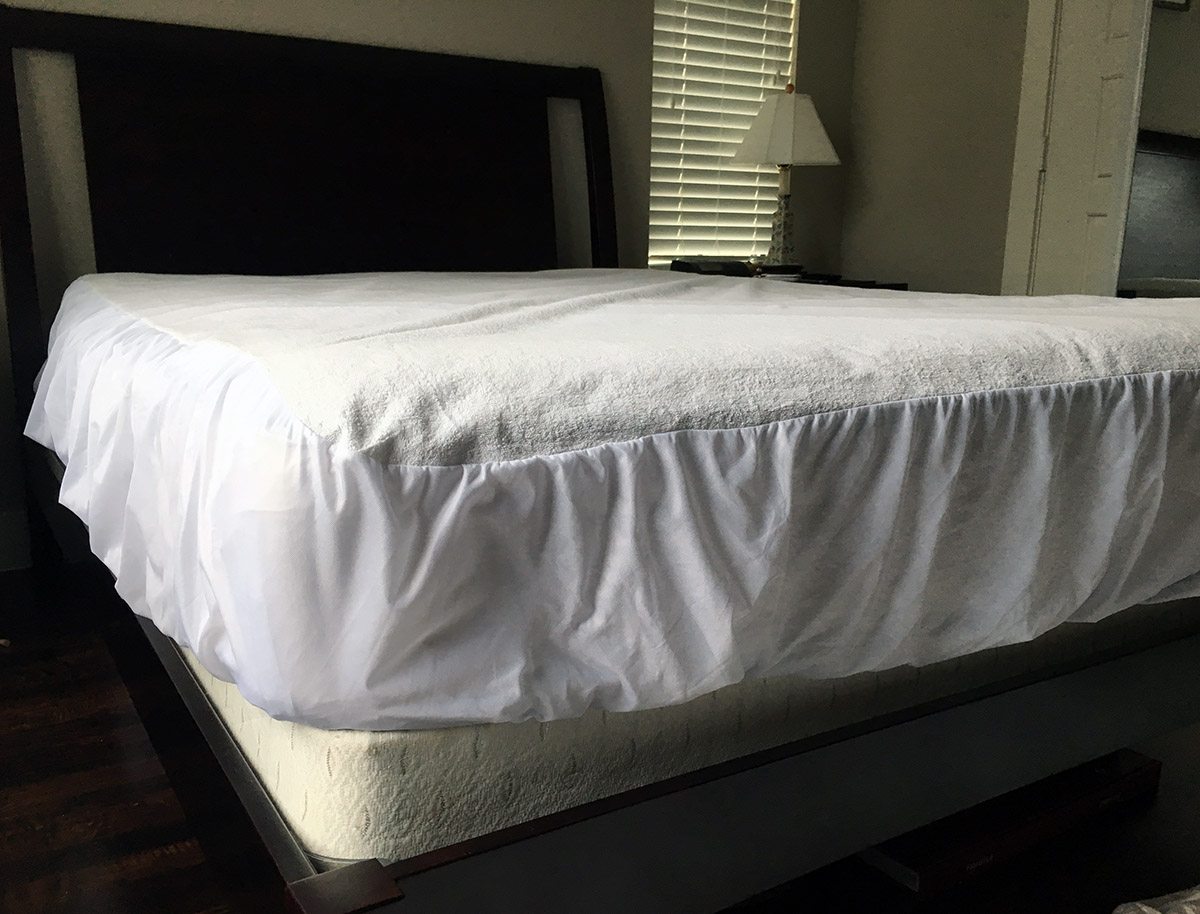 Nevertheless, both protectors passed my waterproof test, are made with cotton terry and a waterproof backing, and protector against dust mites and other allergens. They're both simple to care for and affordably priced.
If I had to choose one, I would personally pick the SafeRest mattress protector over the Luna Premium mattress protector.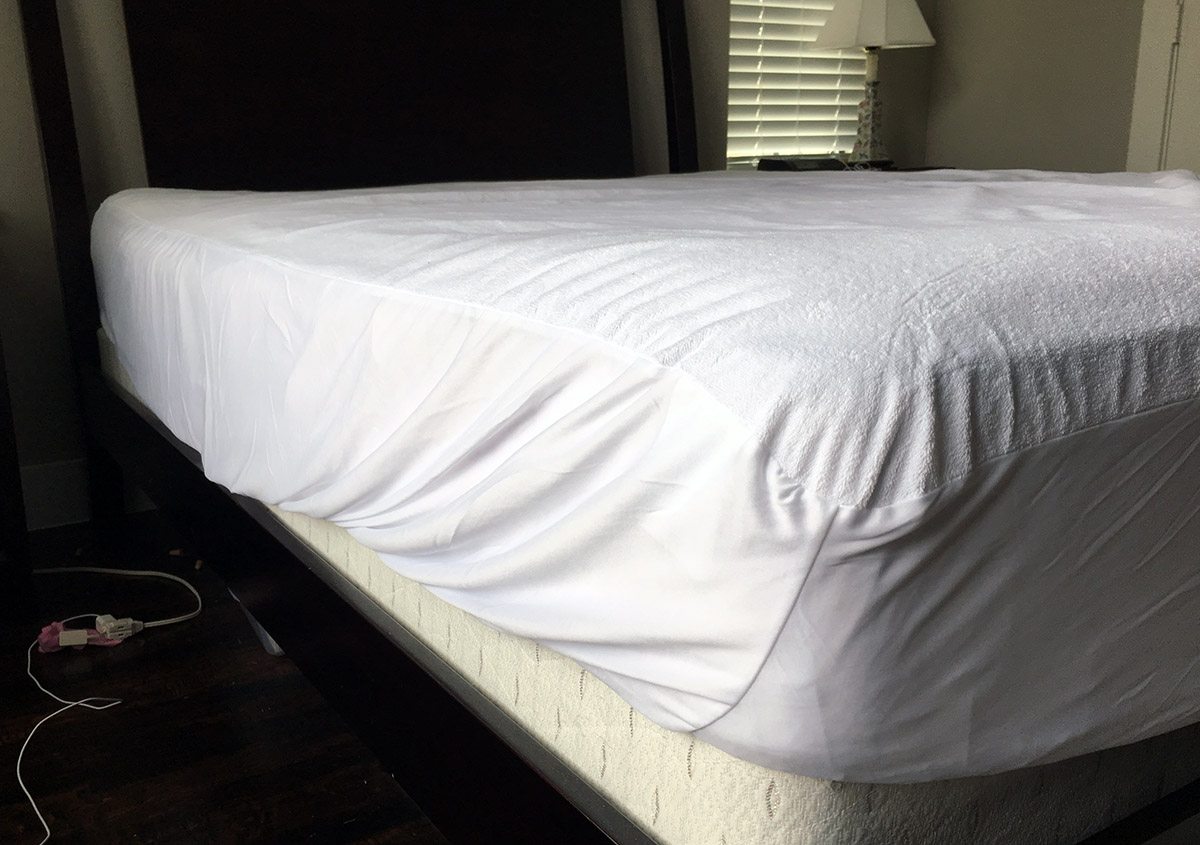 However, if warranty length is important to you or you prefer products made in the U.S.A than the Luna mattress protector may be a good fit for you.
The following two tabs change content below.
Katie Golde
Katie manages the day to day operations of the Mattress Clarity news site and reviews sleep products in addition to writing and editing sleep news.She hails from Austin, where she lives with her growing family. She is a Certified Sleep Science Coach and has a master's degree in Journalism from Northwestern University and has a background in health and science content. Her work can be found in print and online publications like Discover Magazine, USA Today and The Huffington Post.
Latest posts by Katie Golde (see all)