Take one step into any bedding store and people will see just how many ways there are to enhance their sleeping experience. Mattress protectors, mattress pads, and mattress toppers are just a few healthy and comfortable ways to make sure people get a good night's sleep (and to increase the lifespan of their mattress).
Check out our best-reviewed mattress protectors, here.
If mattress protectors, pads, and toppers were all members of a family, mattress pads and toppers would be siblings, and the mattress protector would be their cousin.
All three types of bed products are made to help enhance a mattress, but pads and toppers have more in common with each other than they do with mattress protectors.
Mattress Pad
Mattress pads add an extra (thinner) layer of comfort to the mattress and are usually attached with a fitted sheet design or with straps that hold it to the mattress.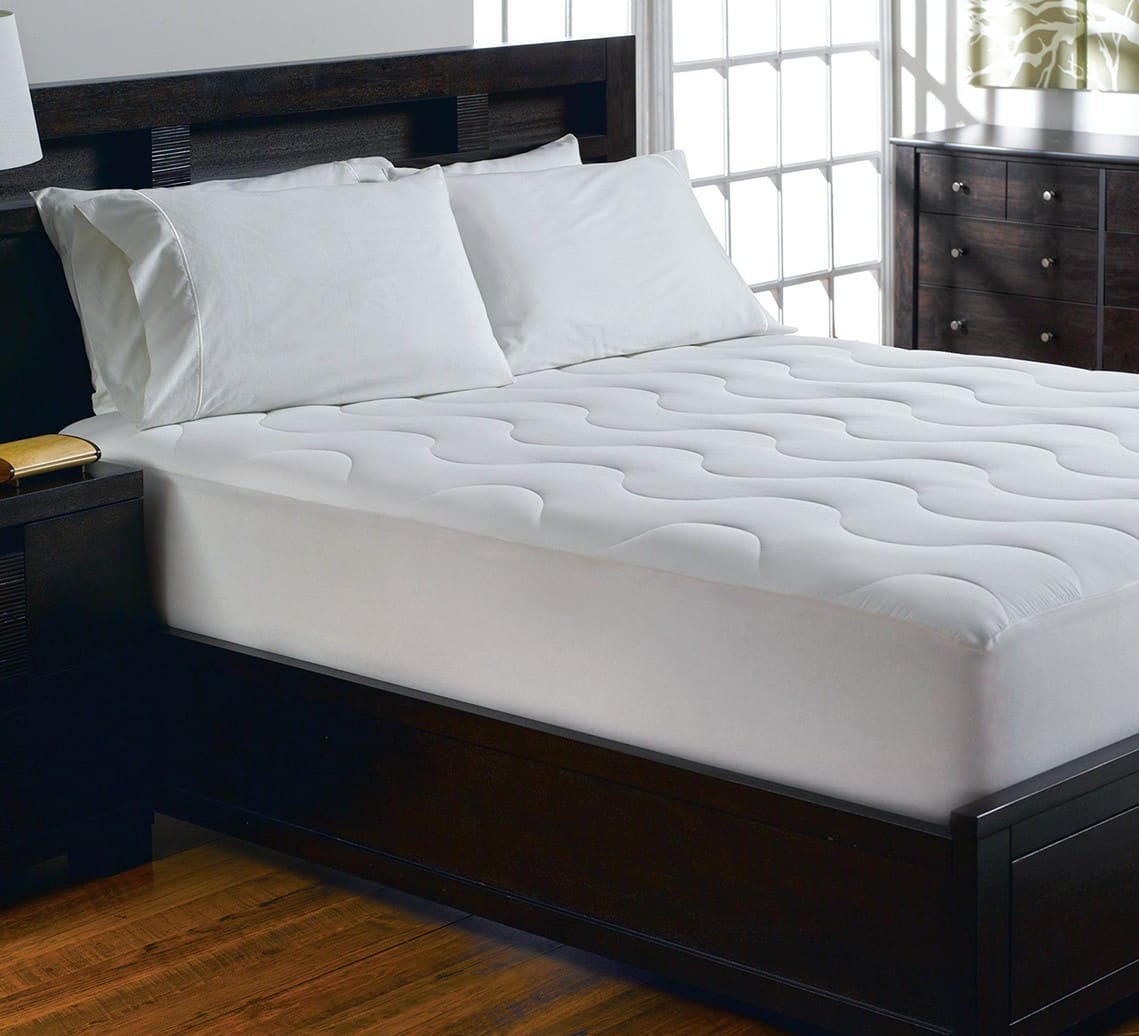 The main goal of any mattress pad is to add a comfortable layer over the surface of your mattress. People may need this for several reasons:
They need additional support and/or comfort or customization for medical reasons
Their mattress is too firm – they can add a mattress pad or topper to adjust the firmness
Their current mattress is older and no longer comfortable but they are not ready to replace it
They want to waterproof/protect their bed but they don't want a mattress protector
Their mattress protector makes noise and the want to muffle it with a comfortable mattress pad
Some mattress pads come with waterproof properties and prevent dust mites and allergies. Others are made from materials that merely create a more comfortable sleep environment but offers no mattress protection.
Mattress Topper
The mattress topper is like an upgraded – often thicker – version of a mattress pad. They are both designed to make the current mattress more comfortable.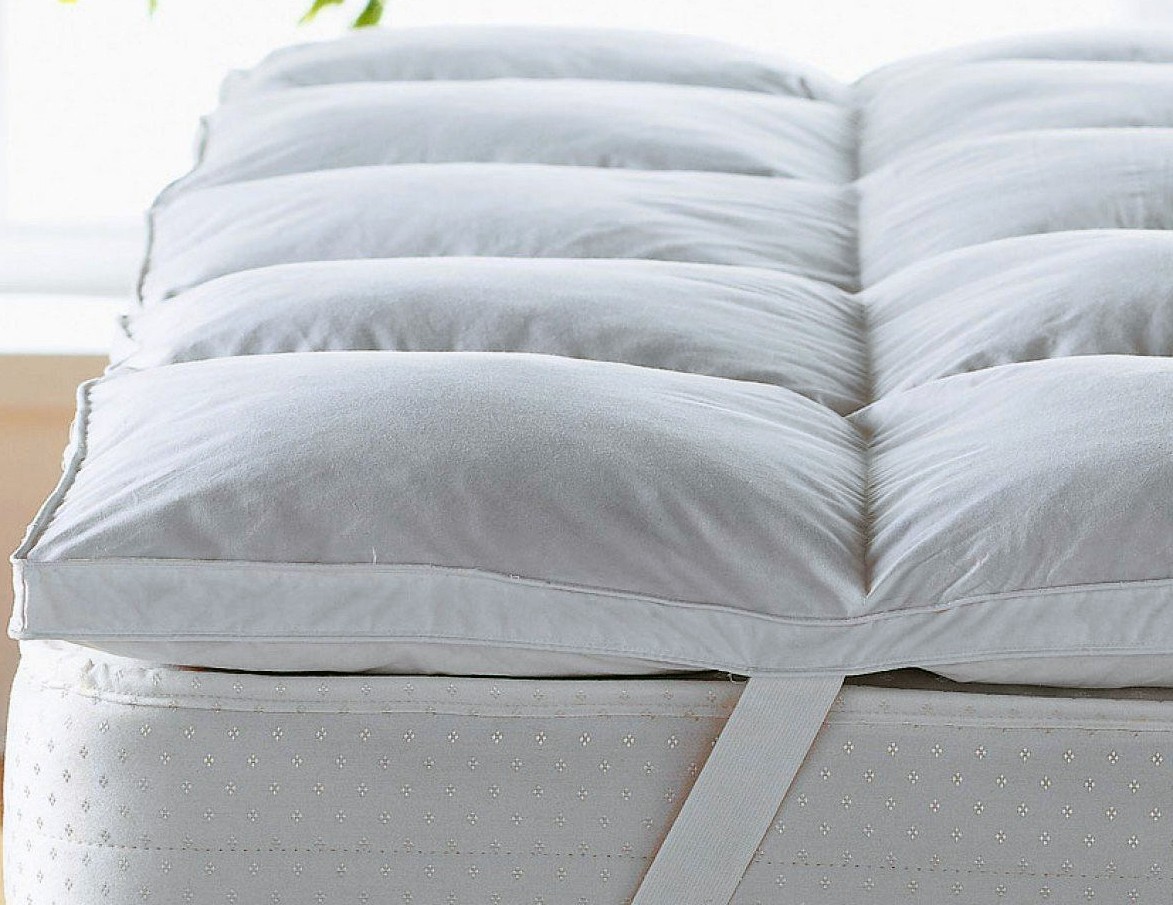 Mattress toppers usually sit on the top of the mattress (some do have straps to attach them to the mattress).
Since they tend to be on the thicker side, mattress toppers can be filled with a variety of materials. People may see toppers in the following materials (among others):
Down
Foam
Memory Foam
Gel Memory Foam
Cotton
Fiberfill (polyester cluster puffs)
Latex
Some mattress brands make their own mattress toppers. For example, Tempur-Pedic makes their own topper filled with "TEMPUR material."
Bottom Line
When it comes down to choosing between a mattress pad or a mattress topper, it really is a personal choice and all about how much people want to change the surface of their bed.
People may choose a mattress topper over a mattress pad if they are trying to change the entire surface feel of their mattress.
For example, if people have an innerspring mattress but would like to change it up, they could consider a memory foam mattress topper.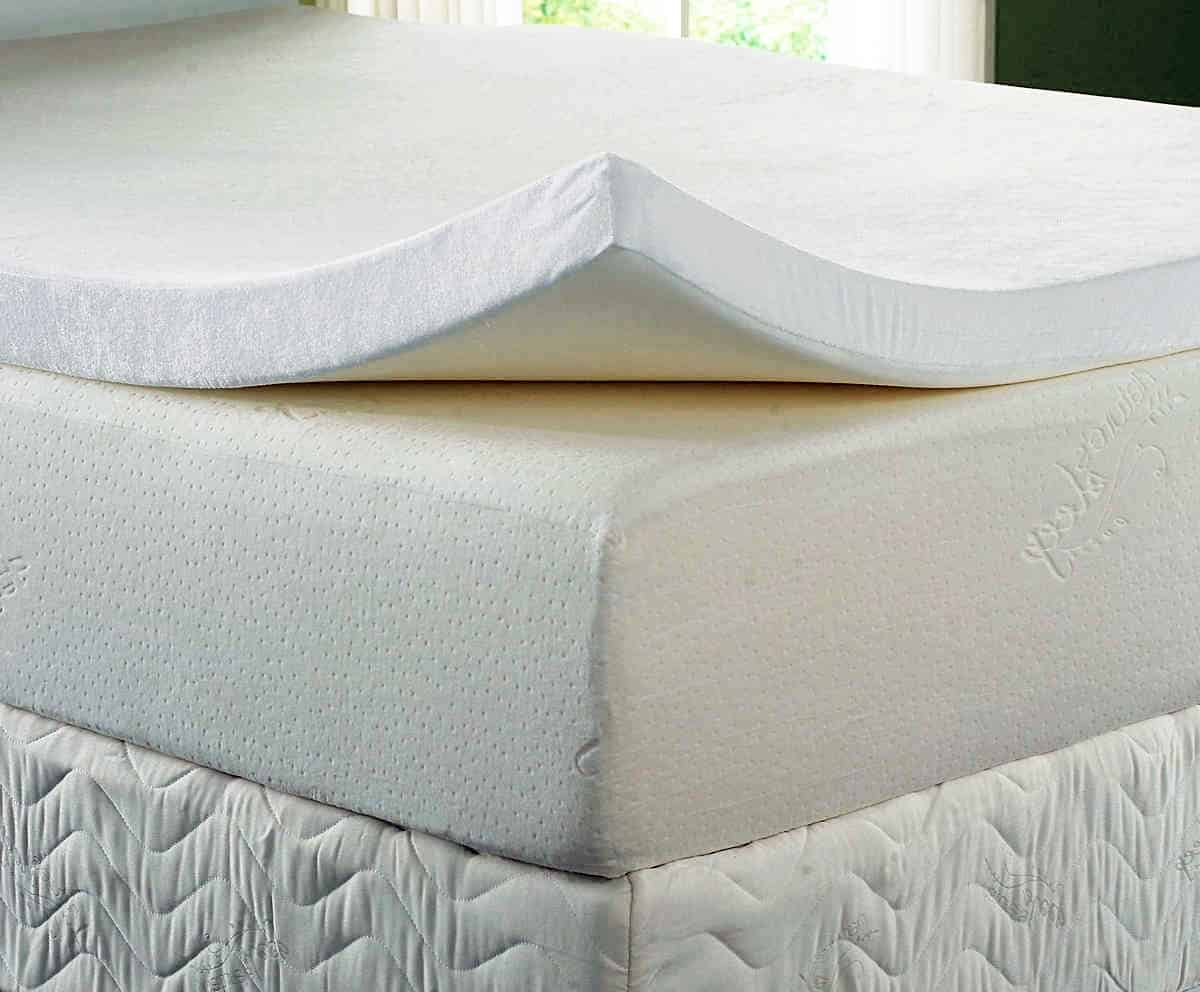 On the other hand, if you enjoy your mattress surface – but would like some added comfort or just an additional layer between your mattress and your sheets – you could choose a cotton mattress pad.
The following two tabs change content below.
Katie Golde
Katie manages the day to day operations of the Mattress Clarity news site and reviews sleep products in addition to writing and editing sleep news.She hails from Austin, where she lives with her growing family. She is a Certified Sleep Science Coach and has a master's degree in Journalism from Northwestern University and has a background in health and science content. Her work can be found in print and online publications like Discover Magazine, USA Today and The Huffington Post.
Latest posts by Katie Golde (see all)